TikTok vs Google
Last year, TikTok took over Google as the world's most popular website (it also beat Facebook as the most popular social platform). From a demographics perspective, this means it's not just Gen Z's on there — the platform shares more than dancing videos. TikTok is now home to educational and instructional videos, covering everything from urban planning to racism that are engaging because of the hosts. Surely this means new creative opportunities for content marketing?
TikTok vs Google Advertising Revenue
TikTok might be getting more traffic, but it isn't bringing in anywhere near what Google does ad revenue wise. Last year, Google's ad revenue was a staggering US$209.49 billion. By comparison, TikTok took in US$4 billion, with the figure predicted to rise to US$13.8 billion by 2026. By this time, likely another social platform will be all the rage.
TikTok Followers
In the social media world, imitation is the highest form of flattery. Instagram has been shamelessly jumping on the TikTok bandwagon but the results haven't been great. "Stop trying to be TikTok" is the latest grumble from Instagram users. The backlash against the new recommendation feed and a focus on video resulted in Instagram's boss admitting the updates weren't great. Worse still, Kylie Jenner isn't happy. Back in 2018, Jenner tweeted she was over Snapchat and it lost US$1.3 billion value in a week.
TikTok and Junk Food
The junk food industry definitely understands the marketing opportunities offered by TikTok. McDonald's, Pepsi and Burger King have created "challenges" targeting under 18s and making them unofficial ambassadors. Could this mean advertising regulation for social media? In the UK there is a move to ban digital junk food advertising which would no doubt be followed by others.
Interesting Marketing Video and Report
3D animation that attempts to demystify blockchain.
Sporting stadiums are huge. So, if you run the venue's electronic payments then you can leverage its footage.
The perfect cat trap? Not if you're trying to capture Batcat (and sell gaming chairs).
It pays to go where the credit cards are
You know how location is a big deal in real estate? Well, it's big in marketing, too…
Credit cards out: Amazon reported an 18% year-on-year (YoY) advertising revenue growth in Q2.
Amazon's finance chief Brian Olsavsky believes their platform's biggest advantage is that it provides marketers the ability to advertise where customers intend to make a purchase.
High hopes: Though online sales declined by 4% YoY, Amazon still saw a 7% increase in net sales, exceeding initial expectations.
The company is also banking on additional engagement from TV advertising, particularly when it comes to Thursday Night Football and their new Lord of the Rings series.
Why we care: There's been no major slowdown for Amazon Ads, so it's likely they're bringing results.
And Amazon already targets high-intent customers, which means it may be a good place for weathering the ongoing recession storm.
The more you know…
New ad placements about to roll out
Until recently, the App Store's Search tab and search results pages were the only places where users could see ads.
Now, MacRumors says Apple is planning to add two more placements:
In the App Store Today tab.
On individual pages.
Look for the blue boxes: Ads in the Today tab will look native to the tab's interface, appearing in large card format with a small blue "Ad" box.
Individual app pages will show ads in an "You may also like" section and recommend apps similar to the one users are browsing.
Unfortunately, it doesn't sound like you will be able to target specific apps. Too bad.
Who can use the placements: Apple plans to test the new placements with select developers.
Why we care: New ad placements mean new opportunities for you to promote your product.
And if the initial tests show positive results, you may want to jump in early before your competitors do.
Want to launch successful SaaS partnerships? Follow these four tips…
A SaaS partnership should be more than just affiliate commissions and the occasional social media post…
Because in the end, it's only successful if there's a joint effort, a mutual gain, and similar drive.
In a recent LinkedIn post, Casey Hill broke down the common denominators of successful SaaS partnerships.
Let's take a look…
1 – Invest in positioning education: Is your in-house team exceptionally good at something? Share the knowledge with your partners!
A great example is Hubspot's sales team. They trained their channel partners to become just as good as they were… and as a result, their channel partnership business took off.
2 – Create a certification program: It's good to publicly reward anyone who masters your product with a badge or a certification.
Public partner certifications incentivize your partners to be more involved in your product and give them social validation that will increase their customer's trust.
3 – Make joint promotions: Make sure you do a bunch of webinars, email campaigns, and other promotional content together with your partners.
Think about pre-launch and post-launch promotions, produce creative assets together, and involve both of your audiences equally.
4 – Custom pricing for partners: Investing in your partners by giving them tools to grow in their competitive environment is crucial.
For example, Casey has let partners split their 30% commission as a discount for new customers, and even built custom co-branded pages with that special pricing.
So before you start building your channel partnerships, remember…
The best thing you can do is create mutually beneficial goals without worrying about how you'll benefit in the short-term.
If you do whatever it takes to help your partners scale, the growth will happen naturally.
5 email subject lines to inspire your holiday campaigns
We're still half-a-year away from the height of the big holiday season, but it's never too soon to start preparing campaigns.
Recently, we spent 100+ hours diving deep into effective holiday marketing. Part of that research included compiling our favorite holiday email subject lines.
Here they are… and here's why they work:
Santa's drunk. Here's more Christmas. Why it works: Extending holiday sales normally feels like a boring marketing tactic. Not when you frame it like this, though.
What do ghosts eat for breakfast? Why it works: It stands out from other subject lines in the inbox. It's good, light-hearted fun… and it may just get someone in the mood for a fall-themed purchase,
Don't FALL behind. Why it works: Sure, it's cheesy. But, it sparks a sense of urgency while simultaneously reminding the reader what the email is going to be about. Not too bad.
Not that gift ☝️ or that one 👇. Why it works: If you send it during the right time of year, a subject line like this can help your email stand out in a crowded inbox—and be a refreshing, humorous distraction from the thousands of other holiday gift emails people are getting.
250+ gifts under $50. Why it works: If you've got a great offer, don't be afraid to put it in your subject line. This is an enticing holiday subject line format for almost any business.
Each of these subject lines uses a different angle, and we're fans of them all.
ROUNDING UP THE STACK
SEO: Pay attention to your rankings… Google just released another Quality Raters guidelines update which may affect your website. And here's a fun fact—the document gets thinner with every update.
ANALYTICS: Could Google Analytics become illegal in Europe soon? It sounds crazy, but there's a real possibility it could. So if you rely on the tool, read this article. Now might be the time to consider a plan B… just in case.
GOOGLE: Having trouble navigating the new Google Business Profile? Here's a little guide to help you find your way around while you're getting used to the change.
Wrong side of the bed
Meta woke up to shrunken revenue for the first time in history.
And while total revenue of $28.8 billion is just 1% lower than last year, it may be a gloomy forecast – with Meta predicting a further drop by the end of the third quarter.
Is the recession to blame? The company reported that there's been no increase in ad spend on the platform. And Mark Zuckerberg pointed to marketers adjusting their budget due to an economic downturn.
What's ahead? According to a post shared yesterday by Zuckerberg, Meta is betting on a few things:
Focus on recommended content: Reels engagement is already growing quickly. And they're not even monetizing at the same rate as feed or stories.
The algorithm is recovering from the iOS14.5 hit. And it's getting smarter at serving ads.
Horizon: Leading fashion houses already have a digital store on the Metaverse and smaller e-commerce merchants may soon follow.
The long term focus is on the Metaverse. And according to Mark, it will open opportunities for billions of dollars.
The sky may not be that cloudy after all…
Cookie-cutting is postponed
… Well, at least for two more years.
Google announced that Privacy Sandbox, their potential privacy-preserving cookieless solution, won't be ready until late 2024.
Not so easy after all: Privacy Sandbox was supposed to phase out third-party cookies and cross-site tracking—while managing to serve targeted ads.
Google is taking the tool back to shop, while simultaneously testing a number of APIs, including Topics and FLEDGE.
These should become available to developers in late 2023, with third-party cookies phasing out the following year.
Why we care: While Google figures things out, the cookieless future remains in limbo.
… And with privacy regulations getting stricter, and Google already in trouble with European watchdogs… advertising has some interesting days ahead.
How to shoot 60+ pieces of user-generated content every month—without going bankrupt
Store owners sometimes spend thousands of dollars on creators making user generated content (UGC).
And if you're promoting UGC organically on platforms like TikTok, sometimes you need to post up to 30 videos to figure out what the algorithm wants.
But the bill on that kind of project can get costly… fast.
Tim Duncan shared an interesting strategy for shooting 60+ pieces of organic UGC a month without spending a fortune.
TikTok Organic strategy for every Shopify store:

Or how to shoot 60 pieces of content per month and not go bankrupt on the UGC Creator's services?

🧵💸

— Tim | TikTok UGC Agency 🌎 (@timduncaan) July 20, 2022
Lights, camera, action…
OK, you do have to spend some money on your first video. But make sure you have a version of it without subtitles. Get all the raw materials.
Then, replace the subtitles and text to speech by changing the hook and call-to-action (CTA). Now you have a new video with a completely different start and end.
Split test the variations to see which one brings home the dough.
Now take the raw materials and mix and match:
Change frame orders.
Crop videos.
Change the first frame.
Insert images.
And right away, you have at least 10 videos that neither your audience nor the algorithm will recognize as coming from the same original video.
Post it on multiple platforms. Reels, TikTok, in your newsletter, whatever… That's 10 videos on 3 different platforms, equaling 30 videos from one piece of content.
If you shoot 10 videos for $50 and repurpose them to 300 videos, you'll reduce your UGC content creation costs by at least 6x and have enough content for six months.
Just make sure you mix and match videos from different creators…
And there you go… it's time to shoot! Try this once and let us know if this tactic works for you. Good luck!
A near-foolproof method to make sure you're hiring the right people
Hiring the wrong person is like getting engaged…
… Only to realize that your future spouse is a convicted serial killer, puts ketchup on mac 'n cheese, and prefers the Star Wars sequel trilogy to the originals.
Hard to get out of… but easy enough to avoid.
Here's a simple way to avoid hiring the wrong people: Try the trial week system. Popularized by David Rusenko, Jr. of Weebly, it relies on the following logic:
Resumés are mostly useless.
Some great talent doesn't interview well.
Interviewing is full of biases.
Trial week is exactly what it sounds like: Before you give someone a job offer, have them work—fully-paid, of course—at your company for a week before extending the offer.
This helps you differentiate between people who interview well and people who work well, and gives you a sense of how that person will work with your team.
Our experience: When we make a new hire, we often have a "trial period" where we get a feel for the way someone works before making a long-term commitment.
Not everyone will be open to this, but it's a near-foolproof way to make sure you're hiring the right talent.
And isn't that worth making time for?
ROUNDING UP THE STACK
E-COMMERCE: Looking for alternatives channels to acquire customers? Etsy recorded a 10% growth in revenue and nearly 6M new buyers. If your product is relevant for this platform, it might be worth a test.
INSTAGRAM: Fall back? Instagram may not proceed with TikTokization of the app amid fan backlash. The company announced it's rolling back a full-screen display of posts and it's "toning down" interest-based algorithm feed.
PRIVACY: Non law-abiding businesses? According to research, only 11% of US enterprises comply with California Consumer Privacy Act (CCPA) requirements. And that's still 5% higher than the number of European businesses complying with the equivalent in GDPR…
LINKEDIN: Here's a tip… When creating video ads for LinkedIn, try making them less formal. That's just one of many insights you'll find in LinkedIn's guide to using different ad formats. Worth a look.
GOOGLE: Uh-oh…If you thought one product review update every year was scary, imagine a second one. Google just announced that the July update will gradually roll out so keep a close eye on your rankings. Things might get interesting…
Today we released the July 2022 product reviews update. We'll update our ranking release history page when the rollout is complete: https://t.co/sQ5COfdNcb

— Google Search Central (@googlesearchc) July 27, 2022
Tech giants share quarterly earnings
It's that time of the year again.
Google, Microsoft, Spotify, and Shopify all shared their quarterly earnings yesterday… and the reports are mixed.
Google's year-on-year (YoY) revenue went up by 13%, but it's still the slowest growth since pre-pandemic times.
And while Google's ad revenue saw an increase of 13.5%, YouTube missed growth expectations by 2%, with advertisers "pulling back due to a number of factors."
Microsoft saw a $100M decrease in ad revenue but announced steady growth in their owned assets:
LinkedIn revenue increased by 26%.
Bing's search ad revenue went up by 15%.
Shopify has seen better days: After laying off 10% of their workforce, the company announced missed revenue expectations and predicted a further decrease in consumer spending. Ouch.
… Meanwhile, Spotify is putting up record numbers: The streaming platform grew active users by 19%, and ad-supported revenue increased by a staggering 31%.
The Crew's Take: Ad spending and consumer spending are definitely slowing down due to inflation and rising interest rates.
… And it seems e-commerce is taking a step back to pre-pandemic times.
But LinkedIn, Bing, and Spotify ads are growing, which suggests advertisers are finding success with these channels. Maybe you can, too.
Transparency is coming to ad spend
Where does your ad money really go?
Does it really all go into ads? Are there any hidden fees?
Google wants to answer your questions with Confirming Gross Revenue, a tool intended to provide much-needed transparency.
How it works: Confirming Gross Revenue helps you confirm that the media cost in your reporting matches the gross revenue of the publisher.
If there's a match, you can assume that you haven't spent money on hidden fees, and that all your money went to advertising.
Who can use it: Google plans to test the tool with Display and Video 360 ads with the help of select publishers and agencies.
Why we care: According to Google, 15% of ad spend is unattributable. This is a first step towards full ad transparency in a way that won't compromise user privacy.
If it works, it could go a long way toward shoring up the reputation of digital advertising.
By the way, speaking of ad spend…
Are you missing conversions in Google Analytics 4?
No joke: Google Analytics 4 (GA4) is difficult to use… even when you're an expert user.
For example, Charles Farina recently discovered that he was missing key conversions in reporting due to the wrong Google signals setup.
Here is the primary challenge you need to be aware of if you use Google Signals in Google Analytics 4 for identity.

You could be missing key conversions/events when using your reports.

Here is an example: we have 7 conversions shown within the last 30 days. pic.twitter.com/KjQbzL4YUY

— Charles Farina (@CharlesFarina) July 13, 2022
Charlies realized that GA4 wasn't showing three essential conversions during a particular 30-day reporting period—even though the conversions definitely happened during that time.
Why does this happen? Well… because of Google's new data thresholding policy.
Google intentionally withholds data and hides rows with low volumes to "prevent you from inferring the identity of individual users."
In other words, if the sample size is too small, Google doesn't want to risk compromising the privacy of the users that trigger your events.
So you have two options if you want to make sure you're capturing conversion data:
Change the reporting identity to "device-ID only" in Admin settings. Just keep in mind this method doesn't let you use your own CRMs or user IDs.
Disable signals. Unfortunately this prevents you from seeing demographics and other data provided by Google media. Another limitation is that you need to use signals if you want to do any remarketing with GA4 audiences.
… Of course, there's also the option Charles used when he realized he was missing data: Change the reporting date range to about 90 days so you have a larger data sample.
One final note: If you enable signals once, you can't undo data thresholding. If you have User IDs and want to avoid the policy, never activate Google signals.
Hopefully, we'll see a feature that will help you register User IDs without enabling signals… guess we'll see.
There you go—you're ready to make sure you don't miss any conversions in GA4!
A foolproof tactic for cutting marketing jargon out of your copy
"Why waste time use lot word when few word do trick?"—Kevin Malone, The Office
That's good advice, Kevin.
But, cutting the big words and the jargon from your customer-facing copy and communications is hard.
It's difficult because you've used the same jargon so often it's become a habit—you don't notice when you're using words that confuse your audience.
So here's a tactic for cutting out jargon: Read your copy, word-by-word, and ask yourself if you can replace a vague word with a specific example.
By making a few small copy changes, the blurb goes from "generic marketing jargon" to "oh wow, this is pretty cool."
ROUNDING UP THE STACK
INSTAGRAM: Most of your Instagram feed will soon consist of Reels… and most videos are becoming Reels anyway. So what can you do? Well… make great Reels. Meta published a guide that can help you get started.
AMAZON: Speaking of videos… Amazon has apparently started displaying—and autoplaying—videos in its search engine results. We'd love to know how this impacts engagement. It seems like a powerful feature…
GOOGLE: Good news if you're listing exclusive products… Merchant Center accounts will no longer be disapproved if they're using "Login required" or "Restricted purchase" issues. They'll remain active… just with limited visibility.
TWITTER: One user discovered she's able to add statuses to tweets, including "unpopular opinion," "spoiler alert," "need advice," and more. Looks like Twitter is testing a new feature…
You can now add a status to your tweets. Cool stuff. pic.twitter.com/TyE2QPIkHG

— Ivonne Aldaz 🇺🇸🇲🇽 (@ivonnealdazz) July 27, 2022
TWITTER: … And that's not all they're up to. Spaces is experimenting with "cards," a new feature that lets users reply, engage, and share from the Space. If you use Spaces, this could be a useful engagement tool.
we're testing a feature you've been asking for

when some Hosts start a Space, a Space card will be sent as a Tweet so listeners can reply, engage, and share…straight from the Space! we hope it makes it easier to see and participate in the convo. now testing on iOS and Android! pic.twitter.com/ioB6xpSwZA

— Spaces (@TwitterSpaces) May 5, 2022
… Or more like "InstaTok"
If you get a hair style you're not happy about, at least you know it will eventually grow back.
For better or worse, Instagram is doing a lot of styling, too… only this time, there's no growing back.
What's going on: Instagram is still rolling out TikTok-like changes to its feed algorithm, including features like:
No more scroll: Instead of the classic "infinite scroll," users now swipe through video content.
"Dark patterns": These are design changes that remove options like muting and unmuting videos from the user experience in order to immerse users more fully into the content… or so they say.
Users aren't happy about it: Even the Kardashian sisters are protesting the changes, begging the platform to "Make Instagram Instagram again."
Instagram's head Adam Mosseri responded to the backlash by saying "more of Instagram will have to become video over time."
The meaning of it all: Platforms are gradually changing in favor of Gen Z, which seems less interested in close social connections, and more interested in consuming random, relatable content.
While it's bad news for users wanting to make meaningful connections, it's great news for marketers doing content and influencer marketing.
Guess it depends on how you look at it. Speaking of platform changes…
Your conversion actions may have changed to data-driven attribution
… And there's not much you can do about it.
What's going on: Google is emailing some advertisers to say they're automatically switching the attribution on some of their campaigns.
Google wants to prioritize data-driven attribution—a machine learning model that includes the entire conversion journey and credits each touchpoint—over last-click attribution.
Change is hard: Some users are complaining the algorithm doesn't understand cash flow or "the human side" of accounts.
Why we care: If you're running ads, check your emails and notifications to see if your campaigns are being affected by the change.
And brace yourself for even more ad and reporting automation in the future.
How to write catchy podcast and radio ads
Pro tip: Before you grab a mic to record an ad, grab your keyboard first.
There's a lot of thought and planning that goes into that 30-second ad you hear on your favorite podcast or radio station.
And according to copywriter Dan Nelken, most audio ads are stinky—his words.
So he put together an extensive list of tips that should make your radio or podcast ads much more effective.
Hope you like cherries…
… Because we've cherry-picked some of our faves:
Start your ad with a payoff. The most effective ads throw listeners off—in a good way. If you begin your spot with an outcome, you'll "hook" them enough to listen to the rest.
For example, one Audible ad starts with: "There's another way to get away this summer…" Okay, what's the way? Hello? Please… We have to know…
Cliche characters are okay. There's no time for character development in a 30 second spot, so in this case, stereotypes win.
So just use obvious characters that represent your ideal customer profiles, have them solve a pain point, and you're done. Simple as.
Write for the eye. Words can create vivid images in your mind. When writing your audio ads, try to write them as if you're describing something to someone who can't see.
Use tastes, sights, smells… and use these descriptions to help your listeners create a mental image. It's easier to memorize and recall these kinds of ads.
Make the ending rewarding. The last line is as important as the first. And the way you deliver the climax will determine if the ad "sticks"… or fades into obscurity.
So your call to action (CTA) has to be snappy, clever, and most importantly, memorable. Like this collaboration between Adidas and Recode Running Festival:
"What if the greatest running shoes just got greater? Grab this thing we call running—tear it up, and Recode. Adidas Ultraboost 19. Reboosted."
It's an effective ad and CTA… in less than 10 seconds.
That's scratching the surface. Dan offers 26 more useful tips in this LinkedIn post.
Just remember to read the ad aloud before you record. If you don't cringe, the ad is ready. Good luck!
A little-known way to steal your competitors' growth ideas
Every marketer runs into a brick wall at some point.
You need new ideas ASAP, but they're just not flowing.
Naturally, you turn to your competitors for inspiration.
You're probably familiar with the common tactics, like checking Facebook Ad Library to see what sort of ads your competitors are running.
But here's one tactic you might not know about… Looking at your competitors' sitemap.xml file to find the landing pages they're using for ads.
Interesting, right?
How to find your competitors' sitemap.xml file: It's usually pretty simple. Type your competitors' domain in your browser search bar, followed by "/sitemap.xml" to find the file. For example:
xxx.com/sitemap.xml
Sometimes, /sitemap_index.xml or /sitemap/ work, too. You can learn more about finding sitemaps here.
Once you've found the file, peruse all of the pages that are listed in their sitemap file.
Many times you'll find landing pages you won't find anywhere else.
There you go. With this tactic, you can find inspiration and growth ideas from your competitors… all by looking at pages that would've been difficult to find otherwise.
Give it a try and let us know how it goes!
ROUNDING UP THE STACK
SEO: Did you know there are links designed to get penalized from Google? The point is to discredit your website by scamming you. This article explains how to spot and disavow those links… and several other SEO attacks.
PRIVACY: It's a dangerous world out there. A new malware designed to hijack Facebook Business accounts has started making the rounds. Be careful what you download.
E-COMMERCE: Shopify is feeling the slowdown. Thanks to flagging business growth, the company is laying off 10% of its staff—close to 1000 people. Ouch.
Fake reviews are creeping into local ads
If a hundred 5-star ratings for the local massage parlor seems odd to you…
That's because it probably is.
Something's not right: Local Service Ads (LSAs) have seen an increase in fake reviews, despite Google "screening" and labeling reviews as credible.
Some "spam" ads can stay up for as long as five months before Google takes action.
It gets worse: Users claim that sometimes the top three LSAs have inflated ratings, which hurts the local firms doing business "by the book."
Why we care: Until we see positive changes, there's a possibility that your brand or business may face unfair competition from fraudulent reviews.
Something to factor into your marketing strategy.
Are social networks changing forever?
So much for being social…
Interest-based feeds are taking over: Social media feeds used to show the links, opinions, and pictures of people we know.
However, because the old user targeting model is increasingly challenged by strict privacy regulations, Meta is the latest platform to shift to content recommendations based on user behavior.
Thanks, Tiktok: According to Axios, TikTok was the first to introduce an "algorithm that processes reactions of the horde of anonymous users."
Meta's tectonic shift from a community-based to an interest-based algorithm marks a new era for social media… and maybe the internet.
Why we care: For marketers trying to build communities around brands or markets, this trend could thrust a stick between the spokes.
Again, another factor to keep in mind.
It's not all doom and gloom, however. You can still…
5 tips for improving your B2B marketing on LinkedIn
Business to business (B2B) advertising is a hard coconut to crack.
But if you can crack it, it's a sweet-tasting fruit.
Search Engine Journal says LinkedIn is the "place to be" if you want to advertise to other businesses, and they've got some interesting tips for doing it properly.
So let's get cracking…
1. Use Campaign Groups: All your ad elements, except for ad creative, are managed at the campaign level.
So if you want to change or test anything, whether targeting or budget, you need to create a separate campaign.
That's a lot easier to manage when you structure and organize your entire campaign with Campaign Groups.
2. Target with Matched Audiences: Matched audiences in Campaign manager lets you target two types of audiences:
Company list targets employees of companies of your choice.
Contact list targets based on individual names, emails, job titles, etc.
This can help you laser focus your target audience as well as leverage it if you're creating lookalike campaigns.
3. Use data from Company engagement reports: Speaking of Company matched audiences… The Company engagement reports show you how people from individual companies engage with your ads.
This can help you find out if your ads are appealing to your targeted audience.
4. Use lead generation forms: Want to bypass privacy issues? Get users to opt-in to your email list from LinkedIn.
When they do, you can download the leads as a .csv file or set up an automation with your CRM tool to automatically add the contact.
5. Increase performance by experimenting with different bidding strategies: Your bid strategy determines how much you want to pay to display ads in front of your audience.
There's more to bidding strategies than we have room for, so if you're interested, you can get the details here.
And there you go… You're ready to rock the B2B ad space. Catch you on Linkedin!
Lean into the spirit of popular holidays to create your own… and make more sales, too
Here's a tactic to try: Converting holidays into holiweeks and holimonths.
It goes like this:
Black Friday -> Black November
Christmas and the New Year -> Winter Break
Cyber Monday -> Cyber Week
The Monday after Cyber Monday -> Late Cyber Monday
See the pattern?
It works: We surveyed more than 400 marketers, and some of the respondents told us that this is a successful tactic they're using.
Why it works: Basic psychology. You're more likely to get people to buy if they feel like they're getting a deal.
The "holiweeks" and "holimonths" idea works because you get to increase the number of days that your customers feel like they're getting a deal—thereby increasing your sales.
Use it with caution, though: If people feel like your products are always on sale, they may perceive your products as less valuable—or never buy them at full price.
So try tactics like the one above to boost revenue, but be strategic about your holiday pricing.
Let us know how it goes!
ROUNDING UP THE STACK
INSTAGRAM: No letters… just pics. Instagram is experimenting with removing usernames from Stories at the top of the home feed. Better make sure your profile pic doesn't look like someone else's…
#Instagarm is testing removing the username under the stories pic.twitter.com/4oJqqiO0im

— Hammod Oh (@hammodoh1) July 24, 2022
METAVERSE: Meta is implementing a new content policy for Horizon Worlds, their virtual reality (VR) video game. Worlds with sexually suggestive content, as well as content promoting alchol, drugs, and violence must be labeled as "mature."
SOCIAL MEDIA: Show us the numbers. This week, Alphabet, Meta, Amazon, Microsoft, and Alphabet will show their quarterly earnings. Will be interesting to see how other ad channels are doing after Snap's and Twitter's underwhelming numbers…
Snap and Twitter aren't meeting expectations
More people doesn't always mean more money.
Snap increased daily users but lost dollars, despite getting 3M more users compared to last year.
They attribute the "slowing demand for their ad platform" to inflation.
… and Twitter is short on both, reaching just 237.8M active users compared to the expected 238M, and earning $1.18B instead of $1.32B.
Why we care: It's good to check on the health of your marketing channels now and then. Knowing their status can help you make better advertising decisions.
For example, Snap's dropping ad spend and increasing daily user count could mean an opportunity to reach more users at a lower cost.
Meanwhile, if you're not seeing desirable results on Twitter anyway, now might be a good time to allocate your marketing budget to a more lucrative channel.
Fake reviews are becoming a real problem
Don't believe all the hype.
According to a recent study by NBER Summer Institute, fake online reviews cost shoppers 12 cents per every dollar they spend.
Well that's misleading: People who read artificially inflated reviews are 7–12% more likely to buy an inferior or overpriced product.
That's a big problem for e-commerce platforms like Amazon, where 42% of reviews during the 2020 holiday season were fake.
Not putting up with it: Amazon, for example, is taking down Facebook groups offering fake reviews.
Meanwhile, Google is testing a new label in Google Search and Maps to warn users when "reviews aren't verified."
Why we care: It's becoming more and more important to solicit customer reviews… the right way.
Because with Amazon and Google cracking down, it's probably only a matter of time before other platforms do the same.
Besides, brand trust is literally currency. Why risk it?
Find hidden mentions—and build fresh backlinks—with this simple Google search
Knowing how to use Google's search bar is an underrated skill.
For example, did you know there's a simple query that displays mentions of your brand that aren't hyperlinked?
You know what that means… Free backlinks!
Get backlinks by pursuing unlinked mentions. Google this 👇

intext:"Untalked SEO" -untalkedseo.com -facebook.com -twitter.com

This Google search shows a list of webpages that mention your brand name.

If they haven't added a link to your site, reach out and request to link.

— DeepakNess (@DeepakNesss) July 11, 2022
As Deepak Ness explains on Twitter, all you have to do is type this in the search bar:
Intext:"[your brand name]" -[your website], -facebook[dot]com -twitter[dot]com
This pulls a list of the websites that mention your business but don't link to it.
So let's say your brand name is… Your Brand, and you have a yourbrand dot com website.
Here's what you'd type:
Intext:"Your Brand" -yourbrand[dot]com, -facebook, -twitter
The Intext pulls mentions of your brand name, while "– yourbrand[dot]com," "-facebook," and "-twitter" exclude any shares of your website URL and any Facebook or Twitter mentions.
"Why exclude Facebook and Twitter?" Well, since most of your mentions are coming from your own website and social media… It makes sense to exclude those so you get cleaner search results.
"What other websites should I omit from the results?" That's entirely up to you. You can exclude LinkedIn, Pinterest, and any other social media site you think relevant.
Okay, now, it's outreach time! After you've identified the sites that mention you without linking to you, you can start contacting the website owners and asking them for a link to your website.
More often than not, you'll get a positive response. Linking back to a mentioned website is a common courtesy.
And if not… There's never shame in asking!
A simple framework for reverse-engineering your competitors' ads
You've heard the rule of thumb…
If your competitor has been running the same ad for a long time, it's probably working.
And you or your team are probably tempted to steal their ideas for your own ads.
But instead of creating your own version of a competitor's ad, why not try some good ol' reverse-engineering?
Use this simple process to get more insights—and better ideas—out of your competitor's advertising…
Step 1: Choose an ad. We'll go with this ad by Athletic Greens:
Ad text copy: Got 60 seconds? One daily scoop of AG1 is the fastest—and easiest—way to give your body the high-quality nutrition it needs.
Step 2: Break down value propositions and objections. Most ad copy focuses on two things—value propositions and objection-handling.
Let's apply that framework to this Athletic Greens ad:
Value prop = It's really easy.
Value prop = It's incredibly nutritious.
Objection (effort) = It only takes 60 seconds.
OK, so we have a list of the value props and the objection the ad resolves.
Based on these things, we can argue that Athletic Greens thinks both nutritional value and ease of use are two of its best selling points, and that effort is one of their customers' key objections.
Repeat these two steps for 10+ other competitor ads until you recognize patterns.
Step 3: Rework your own ads. Now that we've got a clear understanding of the objections and value props our competition is successfully using, we can find areas they're overlooking and objections they haven't addressed.
And just like that… you can end up with better copy, without copying the competition. Nice, right?
ROUNDING UP THE STACK
ANALYTICS: Filtered reports are coming to Google Analytics 4. Now you can segment your data into multiple reports, for example, by showing Mobile only, SEO only, and more. Sounds good to us!
GA4 is adding filters to their custom reports.

To date all the standard reports shown when you log in are unfiltered. Admins can now apply filters, so all users see various subsets of data like US only, SEO only, or Mobile only. https://t.co/h3A9EWEQop pic.twitter.com/TMpo0gYGNZ

— Charles Farina (@CharlesFarina) July 22, 2022
LINKEDIN: You can toss the PDFs. LinkedIn is finally making carousel posts image and video friendly. The feature will be accessible to select creators first before rolling out the feature to everyone in the fall.
PRIVACY: Can't stop, won't stop. Vodafone and Deutsche Telekom are reintroducing persistent tracking to work around recent privacy regulations. Our takeaway? Companies may continue tracking users, but marketers should probably develop strategies that work regardless of data tracking availability. Just saying.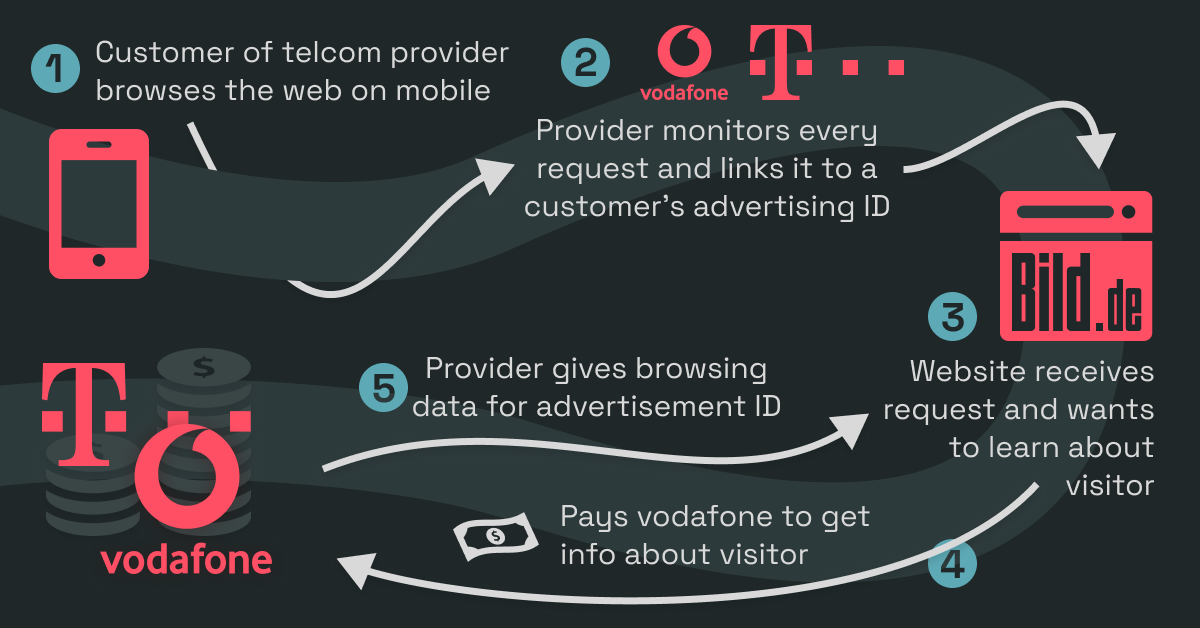 Facebook and Instagram are stealing from TikTok again
Or maybe we're just getting déjà vu…
Meta just announced a new type of home feed for Facebook and Instagram that prioritizes personal post recommendations from users you don't necessarily follow.
Wait, that looks familiar: The new main feed will display posts in popular Reels and Stories format, algorithmically suggested based on user behavior and posts they previously engaged with.
Also, Instagram will automatically turn all videos shorter than 15 minutes into Reels while expanding Reels Remix, which is their version of TikTok duets.
So long, friends: Oh, and by the way, your friends' posts are shifting to a separate feed in Facebook's new "Feeds" tab.
While you can customize the tab to your liking, the platform's main feed will be… TikToky.
Why we care: TikTok has seen unprecedented growth, influencers earn more on the popular platform than on Facebook and Instagram… and Meta is adapting accordingly.
TikTok will overtake Facebook when it comes to the amount of money advertisers spend on influencer marketing in the U.S. by the end of this year – and will beat out YouTube by 2024

[via @kyurieff / @theinformation] pic.twitter.com/g1qbWZwHRw

— Matt Navarra (@MattNavarra) July 21, 2022
And as Facebook transforms from a social platform to an entertainment platform, new opportunities rise for marketers.
For example, your content may have a better chance of going viral or starting a trend, even if you don't have many followers.
Want to do well during the holidays? Then you may want to upgrade
Yes, happy holidays to you, too, Google.
The search giant claims that upgrading your Smart Shopping and Local campaigns to Performance Max ahead of the holidays can significantly improve your ads performance.
Yes, campaigns update automatically in two months… But switching now means you'll be in time for the big season.
And you'll get to combine all of Google's inventory and formats with your creative assets across all its channels, including all YouTube Ads formats.
… and there's a new feature in Business Profile: Automated messaging for frequently asked questions.
Now you can suggest questions and provide automatic answers when users start online chats with your business on Google Search and Maps.
That could certainly help streamline customer service without overextending resources.
Why we care: Believe it or not, many shoppers start holiday shopping and preparations sometime in July.
So if you advertise on Google, upgrading to Performance Max and making use of the platform's best features should set you up for holiday success.
Speaking of setting you up for success…
How to pitch your brand to podcasts
If there's one effective way to grow your brand without spending cash… It's appearing on podcasts.
The benefits are huge:
Building awareness for both your personal brand and your business.
Networking with other hosts and guests from your industry.
Getting free backlinks to your website and boosting domain authority.
Providing expertise while warming the audience to your product or service.
Getting tons of content to share on your own platforms.
Casey Hill's insightful LinkedIn post offers a few ways to pitch podcast hosts on… well, having you on.
So let's get pitching…
Niche down. Pick your podcasts carefully. Getting a spot in any old podcast may rack up your appearances but won't help you reach your ideal customer profile.
For example: If you're an e-commerce marketing agency that partners with Shopify brands, look for podcasts that fit that category.
Use podcast databases. This is where you find contacts. Some tools offer extensive libraries, including the host info you need for sending your pitch.
And some include filters that help you quickly find podcasts that fit your niche.
Don't outsource, if possible. Instead of hiring a freelancer who's not as familiar with the industry, write your own intro message and make it as personal as you can.
It feels more natural to have a brand founder or ads expert reaching out for a feature than a random person from your marketing team.
Suggest topics. An underrated part of pitching is actually recommending a potential topic to the host.
If you can spice up your cold intro with talking points, you can build intrigue and make hosts more likely to say yes.
Actually listen to podcasts. You'd be amazed how many people blindly pitch a podcast without having listened to a single episode.
Immerse yourself in podcasts and learn about the hosts, the concepts, and the guests. You'll learn something new and gather material that makes your cold intro more authentic and compelling.
Ready for that mic check? Whip out those spreadsheets and start pitching those podcast appearances. Good luck!
How to come up with viral tweet ideas in less than 5 minutes
There's no secret formula to writing a viral tweet, no matter what niche you're tweeting in.
But there are ways you can make going viral a lot easier, like this method we've seen work well for founders and marketers:
Step One: Make a list of popular accounts in your niche. This shouldn't take long.
Step Two: Use Twitter's search function to find those people's most popular tweets of all time.
For example, "from:xxx min_faves:10" would show you all of xxx's tweets with more than 10 likes.
Adjust this number based on how popular the account is to filter through their most popular tweets.
Yep… you're looking at the most viral tweets in your niche. Keep an eye out for two things:
Tweet formats that work well. Write these down as frameworks for yourself.
Topics you have opinions on. Viral topics are good ones for you to comment on. Figure out how you can write your own opinions based on some of the popular tweets in your niche.
The more you do this, the better you'll train your brain to identify great tweets—and the better your chances of going viral will be.
ROUNDING UP THE STACK
LINKEDIN: Getting down to business. LinkedIn is launching Business Manager to house all ad accounts and pages, and give team members easy access to the dashboard. The feature is still in beta, but it sounds useful.
ADVERTISING: There's a new bill being advanced in the US that, if passed, would make it illegal to track user activity for ad purposes. Maybe it's time to consider contextual advertising.
SEO: During this month's SEO Office Hours, Google busted a few myths and gave us some insightful technical tips. This recap summarizes the key takeaways.
PAYMENTS: They call it "friendly fraud," but…. According to Visa, 75% of chargeback requests are actually false claims from shoppers with legitimate purchases. Visa is vowing to start fighting it in 2023.
ADVERTISING: DALL-E is expanding. The artificial intelligence (AI) art generating sensation plans to invite another million people to its beta release. That could be good news for marketers who need to generate ad creative in a pinch…
Meta is moving resources away from the News tab and Bulletin to focus on creators.
According to the WSJ, Facebook exec Campbell Brown told employees that engineering and product teams would spend less time on News and Bulletin to "heighten their focus on building a more robust Creator economy." It's 2022 and this shouldn't be a surprise — news is irrelevant to the Facebook algo, and if anything, is at odds with the values of journalism. Bulletin, the newsletter platform, is on deathwatch. I'm still speculating it'll shut down by the end of the year.
Google suspended hiring for two weeks as the economy slows.
"We'll use this time to review our headcount needs and align on a new set of prioritized Staffing Requests for the next three months."
Apple is holding off on hiring as well, and won't replace departing employees.
According to Bloomberg, this will only affect certain divisions. Product teams are still pushing forward on an aggressive launch schedule in 2023, which could bring a mixed-reality headset.
TikTok started layoffs across the U.S. Europe and the U.K.
Netflix lost nearly a million subscribers in the second quarter — and that's good.
It's not as bad as the 2 million loss it was expecting. The company now expects to add another million subs this quarter. Shares were up 8% after its earnings report.
Stripe cut its own internal valuation by about a third.
It's now valuing itself at $74 billion, reflecting the decline in the tech sector in recent months.
What happened to Medium?
"After multiple rounds of layoffs, pivots, and business models, Medium is now often mocked by the very journalists it was supposed to attract onto its platform," writes Simon Owens. These were Medium's missed opportunities in capturing the creator economy:
Medium made small steps toward creating a social network effect, helping small writers get discovered… and then pivoted to bringing in publishers and started showcasing their content.
Its algo didn't understand the nuances of content, and kept surfacing old and outdated articles that were no longer relevant. Writers still needed to do the heavy lifting by getting referrals from outside of Medium. There was no incentive to publish on Medium.
The publishers that were brought in were initially guaranteed revenue share on ads. And then the company decided to drop ads in favour of memberships.
Under that membership model, publishers were paid based on engagement — only those who cared about going viral would succeed. The race to create mass clickbaity content began.
More than a year after giving $1 million to local journalists to start newsletters on Substack, many of these publications are still far from being viable.
Some are shutting down. The newsletter writers say they aren't getting any help on the business side. "We know journalism, we don't need help on that from them. What we need is how do you sell a fucking subscription? How do you market yourself? How do you grow this thing? What are the things that work here, and there was very little of that."
If there's one big gap in tech-focused newsrooms, it's accessibility.
25% of U.S. adults have a disability, but as this reporter at The Verge argues, newsrooms aren't addressing accessibility in their coverage. "I want my phone reporter to help me fall in love with my next device and understand that I'm a person with disabilities as well … My disability isn't in a vacuum. I'm still a consumer."
Social media policies at U.S. newsrooms have made it difficult or uncomfortable for journalists to speak openly.
Poynter collected a set of things that journos would say — if only they could. "I'm scared to be open about my own abortion, because I'm worried my three male editors won't let me cover abortion stories anymore because they could argue it's a conflict."
That Reuters Institute report a month ago triggered a big discussion about "news avoidance".
It's a label that many people identify with — and yet doesn't quite tell us the whole story. Are people actually sick of news, or are they saying they're actively ignoring it, asks Tow Center's Emily Bell.
Many entrepreneurs — media types included — don't get the basics of investing.
Here's a quick guide to financial language so you're better prepared when you speak with an investor.
Investors love sophisticated Founders (even if they don't admit it),

But most Founders don't even know the most basic investment KPIs.

Here are 9 key variables you need to know before you speak to investors:

— Niv (@itsnivt) July 18, 2022
Slack is bumping up its prices by almost 10%.
If you're paying for the monthly Pro plan, you'll see prices go from $8 to $8.75 per user per month. Most alarmingly, they're changing the free plan, and we're going to feel it on Planet Splice. Messages older than 90 days will be hidden. Previously, free Slacks would show the last 10,000 messages and 5GB of uploads. For communities, this will make things really expensive. Expect many of them to jump over to Discord where things are still truly free.
Snapchat's snapping, chatting, and video calling are finally headed for the desktop.
This is the first time that Snap has made its service available outside of your phone.
Twitch has a feature to help users run charity streams.
Just turn on "charity mode", which then activates a "Donate" button. Makes sense.
Google's new asset library, Reels boosts, Netflix ads…
Lots happening in the sleepless world of advertising…
Google is building a library: You can use their improved asset library in collaboration with team members across your Google Ads account.
The main upside is that you no longer need to reupload your creative assets across multiple campaigns. Instead, your team can keep them all neat and organized in a centralized place.
… also, you can create videos from Google Ads: In other words, you can create YouTube Ads in minutes.
You can choose a template, add branding assets, pick a track from the audio library, and voila, your ad is ready to debut.
You can also add voiceover to your video ads using text-to-speech technology… Neat.
Instagram is boosting Reels: Literally. You can finally turn your organic Reel into an ad that will appear in the feed, Stories, and Reels tab of the explore page.
Just make sure it's less than 90 seconds long, vertically filmed, and doesn't contain any copyrighted material.
… and Netflix is hitting pause: Originally they planned to release an ad-supported tier before the end of 2022, but now the date has been pushed back to the start of 2023.
There, that wraps up the ad updates… for now.
The EU is leveling the digital playing field
It's official…
In a bid to prevent "gatekeeper" platforms like Google, Amazon, and Apple from abusing their monopoly powers, the European Council has approved the Digital Marketers Act (DMA).
A list of do's and don'ts: The rules of the DMA require gatekeepers to…
Give users access to marketing and advertising data.
No longer rank their own products and services above others' products and services.
Stop pre-installing apps and software—and preventing users from uninstalling them.
Allow developers to use third-party payment platforms for app sales.
… and lots more.
Why we care: As big tech platforms are forced to "open up" to competition, the entire European tech landscape could change.
For instance, an iPhone user will be able to install any app store, use any browser as default, use any third-party payment provider, and so on.
The DMA will also likely present new opportunities and challenges to marketers as well.
It will be interesting to see what those are as the bill takes effect.
How do you compare to your competition? You can find out with these Google Ads metrics
Keep this handy the next time your CMO asks how your pay per click (PPC) campaigns stack up against your competitor's…
Google Ads contains competitive metrics you can use to identify:
Who your real competitors are.
How aggressive they are.
Causes for fluctuation in your own data.
In his Search Engine Land article, Jason Tabeling shows you how to use three metrics to understand and improve your Google Ads performance.
Let the competition begin…
1 – Search Outranking Share: This metric shows you which domains are outranking ads and at which frequency.
This is extremely useful for identifying "hidden" competitors or discovering whether a particular brand is selling their product through affiliates.
2 – Search Overlap Rate: This tells you how often a specific brand or domain appears next to you on the search engine results page (SERP).
This metric is helpful for getting a sense of the brands your customers see when they search for your keywords.
3 – Position Above Rate: This metric reveals how often a competitor's ad is shown above yours when they're together.
It also tells you when you're bidding against each other for the same keywords.
Of course, that's just the surface. Jason also discusses the most important data points for each of these metrics, including impression share, "lost due to rank," and more.
Definitely a good read if you want to sharpen your Google Ads tools a bit or impress the CMO the next time you're asked about the competition.
Should you try to build an audience on Twitter?
So everyone's been telling you to tweet, build an audience, leverage that audience for sales…
And odds are, you've thought about building an audience on Twitter anyway. Lots of marketers and founders do, and plenty are successful.
But is it the right decision for you?
On a recent Twitter Space, Sahil Bloom talked about things founders should know before they begin building an audience on Twitter.
We're live in a few hours—make sure to join if you're looking to grow your startup through organic channels [content, SEO, product-led, etc].

You'll hear directly from founders and their experience in this current climate:https://t.co/hfGTZjZSzV

— Shahed Khan (@_shahedk) July 7, 2022
Ask yourself these questions:
Can I post consistently? … At least once a week, ideally more?
What are the topics I'm confident in talking about?
Am I willing to post consistently for months or years before I get a serious audience?
The Crew's insight: While building an audience on Twitter sounds great, it takes a lot of work—and it's only worth it if you have ambition and an attainable goal in mind.
In other words, if you only feel like you should be posting on Twitter, then you may want to reconsider the idea. Twitter isn't easy.
One final tip: It's a lot easier to jumpstart your Twitter growth if you have friends or investors with large followings on Twitter.
When you post something you're proud of, send it to them and ask for their genuine engagement if they feel it's a valuable post.
A lot of founders and influencers on Twitter use this tactic. It definitely helps.
ROUNDING UP THE STACK
E-COMMERCE: Great news for Shopify merchants… The e-commerce platform is now offering insurance up to $200 for eligible labels purchased through Shopify shipping. So that's one less thing to worry about…
META: Back to school. Meta recently launched Small Business Studios Workshop, which offers training in brand building, Reels tutorials, photography workshop, and more. Worth checking out if you're using Meta products to promote your business… and who doesn't?
INSTAGRAM: … goes local? The platform is releasing a searchable map that lets you explore popular local businesses nearby. There's also an option to tag local brands in your posts and stories. Nice!
GOOGLE: Uh-oh… Now Denmark has a problem with Google. The government's data protection agency ordered the municipality of Helsingør to stop using Chromebooks and Google Workshops because the search giant "doesn't meet GDPR standards on several points."
E-COMMERCE: For shoppers, it's the holiday season. For marketers, it's the most hectic time of the year. If you need some help preparing, Reddit has a 2022 holiday guide for you.
GOOGLE: Don't TXT… You can now verify your domain in Google Search Console using a DNS CNAME record. That's convenient!
We're happy to let you know that starting today you'll be able to verify your website on Google Search Console using a DNS CNAME record 🎉 Learn more about it https://t.co/cag3ujiDsD pic.twitter.com/uoxko5X6s0

— Google Search Central (@googlesearchc) July 20, 2022
The Content Calendar
For many of us, a hard deadline is the most effective way to ward off procrastination. This is why a content calendar is essential for any marketers developing a long term campaign. A calendar ensures consistency when it comes to publishing and quality as well as audience engagement. You just need to take some planning time.
Ads on Netflix
Netflix's slump has been well documented with the second quarter figures showing a further loss of one million subscribers. The streamer's recent purchase of Australian animation studio Animal Logic (who did The Lego Movie, Happy Feet), shows they believe original content will attract viewers. While a partnership with Microsoft to produce a cheaper ad-supported tier to make subscriptions more affordable means viewers can actually pay to watch ads.
Bang for Your Netflix Buck
If it's quantity that motivates you to pay for a subscription, consider moving to Slovakia. The European country boasts a Netflix library of 7,436 titles. Singapore comes in tenth, with 6,427 shows. Surprisingly, the USA — which many would assume has the largest collection — sits at 20th with 5,831.
Banning Influencers
Nepal has had enough of TikTok influencers. Popular religious and tourist sites in the country now feature "No TikTok" signs. It's not just signs, CCTV has also been set up to enforce the ban. TikTokers have been accused of disrespecting the sites, playing loud music and creating unmanageable crowds in their quest for the perfect shot. It also shows the uniformity that exists on social media, where everyone uses the same backdrop.
Interesting Marketing Video and Report
A simple and punchy case study using motion graphics, stock footage and no talking heads.
The flawless work behind a live action video that gets you from the office to the beach in 30-seconds.
Animation brings to life the feelings associated with mental health.
YouTube partners with Shopify, and other important Google updates
We've got another packet of Google updates for you.
So let's pour them in and stir…
Shopify and YouTube are partnering up: Google just announced a Shopify integration for YouTube that lets you feature your store on your channel.
… and YouTube's looking more like an e-commerce channel: There's now a "Shopping tab" and "Live Control Room" on YouTube, too.
The idea is to help you better manage tagged products and mention them directly in live shopping streams.
Almost there, we've got just a few more:
Alternative billing for European users now gives developers of non-gaming apps the ability to offer users payment options other than Google Play.
Expanded text ads (ETA) are out for good: As of June 30, you can't create new or edit old ETAs. It's time to switch to Responsive search ads (RSA) if you haven't already.
Google Analytics 4 (GA4) API went from alpha to beta. The alpha is still relevant, it's just full of features that GA4 continues to test.
The GA4 Admin API was recently upgraded from alpha to beta.

Worth noting the alpha version is still relevant as it has new/early features Google is testing. There are User Management components and DV360 management options. https://t.co/xwwRxoPnSy pic.twitter.com/fIlpQoRg3I

— Charles Farina (@CharlesFarina) July 18, 2022
And there we go! Contents dissolved.
The hunt for fake reviews
Be careful how you incentivize customer reviews…
Amazon is planning to take legal action against admins of more than 10,000 Facebook groups for offering fake reviews on Amazon marketplaces.
It seemed like a good idea at the time… Basically, brands were offering money and free goods to group members in exchange for five-star reviews.
This allowed brands to "hack" Amazon's search engine and push their products to the top of search results pages, earning them more reach.
… but now they're catching on: It's not clear yet whether admins will have to face sanctions outside of having their groups shut down… but fake reviews may soon become illegal in the UK.
Why we care: While many merchants and marketers have used this review tactic to boost brand visibility, big tech companies are starting to take notice.
So it's probably not a good "growth hack" to use going forward.
Besides, there are other ways to boost brand awareness…
Improve the UX of your content with visual copywriting
Here's a fun fact:
Written content is closer to visual design than many marketers realize.
Because whether you're designing a landing page or writing one, both require you to consider user experience so you can improve engagement and conversion rate.
The Nielsen Norman Group has a library of articles to help you improve copy and boost UX.
Let's just cover the most important stuff…
The F-shaped pattern: Customers read the top left side of your content first.
They look at the first horizontal line or paragraph before moving down to the next horizontal section.
Write your copy accordingly!
"Cringeworthy words": According to research, jargon can make customers distrust your content instantly. Here are a few examples:
Utilize. Never utilize anything in your articles. Always use.
Enables. Say "Drill like a pro," instead of "Our drill enables you to…"
Very. It's very tempting to use them, but intensifiers like "really" and "very" add zero value to your content.
"We understand that…" Sounds inauthentic and fills your content with fluff.
Content chunking: Breaking up your text in small "chunks" of info with a variety of visual stimuli makes the content easier and more enjoyable to read. That means you should:
Write short paragraphs with spacing.
Write shorter lines of text.
Create clear visual hierarchies—bolded and bigger headings
Place an image after every 200-300 words.
Bold or italicize keywords and phrases.
Use bullets or numbered lists.
When should you run holiday promotions?
People are buying earlier and earlier each year.
According to the National Retail Federation, a record 42 percent of people in 2021 planned to purchase their final holiday gifts before December 18.
Want to know why?
Because people are increasingly concerned about availability and shipping time.
So they're buying sooner than they used to.
Research confirms this: According to Adobe's 2021 report, customers have begun to spread their shopping outside of big holidays.
Last year, the weeks leading up to Thanksgiving saw a 19.2% year-over-year (YoY) increase, while Cyber Week itself was down 1.4% YoY.
… and when people shop for luxury items, they shop even earlier: Research from NPD confirms that when people buy expensive items like luxury handbags and furniture, they're even less likely to make a last-minute purchase.
Which means…
You should probably start your holiday promotions earlier than you're used to. If you're kicking off promotions just a week or two before a given holiday, you could miss out on weeks of buying time.
So rev those ad engines, because they're going to need an early warm-up.
ROUNDING UP THE STACK
GOOGLE: If you saw reporting delays in Google Ads and Analytics yesterday, you weren't alone. Google says there's an ongoing issue, and they're monitoring it.
There's an ongoing issue causing reporting delays in Google ads products and Google Analytics. We're working to address the issue. Please see the dashboard for updates: https://t.co/F19BfFj8h7

— AdsLiaison (@adsliaison) July 19, 2022
TIKTOK: Fake news alert. Claims that nearly half of Gen Z use TikTok and Instagram as search engines instead of Google are actually false. A good reason to verify trends before you act on them…
If you trace back this sources, this "claim" by Pop Base is a perfect example of the multi-level shit-sieve that is the digital media ecosystem, and how it uncritically produces novel misinformation out of thin air. Let's take a look:https://t.co/NCb4qwOz2Q

— Scott P Johnson (@Vortex_Egg) July 15, 2022
ADVERTISING: The US ad market is facing its first decline since February last year. But don't panic… While traditional advertising may be dropping to lower levels, digital advertising is actually rising. Yay!
E-COMMERCE: Buy now, pay later (BNPL) market is expanding. The market is expected to reach $576B by year's end… and it's seeing some big moves. Deutsche Bank announced they're white-labeling a BNPL service in Germany.
SUBSCRIPTIONS: Snooze, you lose. 43% of subscribers are "sleepers," meaning they go inactive the day after subscribing—and they usually only wake from "slumber" to cancel their subscriptions. Guess subscriptions aren't a "set it and forget it" model after all.
Does your news webpage even matter?
This guy says no because
It sucks as a content delivery platform
TikTok is getting all the attention
Young people don't care about news and don't go to websites
It's slow
It has too many ads
There aren't enough visuals
It's clunky because it has pop-up confetti, archaic architecture, and nobody cares about your cute cookie disclaimer (this last point is my own)
Vitally, he says, TikTok is "a new media habit. The simple notion that an increasing amount of time is spent on short form video by a growing class of amateur and semi-professional creators should trigger some reflection on the shape of future media and how digital media companies compete."
Great point. But it isn't about the tech or the app or the medium any longer. As long as you can serve your audiences by creating value through utility and relevance, you can build a viable media business. "Is there a fundamental profitable arbitrage in building the audience and extracting value from it[?]"
Yes. And does your website have any place in that situation? I think it does. It's a great container on the web that serves as a single holding space for
your mission: why do you exist and what problem do you uniquely address for whom?
your principles: what are the values and guidelines you follow in order to do what you do?
who you are: who are the people that work in your business, and what do they do?
who I am: who are your audiences and your community? Who do you do this for?
your different networks and channels: where can your different audiences follow you, track your progress, subscribe to you, watch your videos, share you, pay you, donate to you, sponsor you, endorse you, buy you, invest in you, pitch you, talk to you, talk to others in your communities, hang out with you, learn from you, invite you to speak, teach your knowledge, quote you, download your stuff, syndicate you, and join your membership?
It's not about the tech. It's about who you're building it for and what it does for them.
You've probably seen That NASA Image. But it's the ALT text they use that is true poetry.
You know the image. It's that sprinkle of celestial glitter from the Webb telescope that is actually "the deepest infrared image of the universe ever taken" but looks somewhat ridiculously like your seven-year-old's first explorations on Photoshop. But take a look at the unironically profound ALT text (the text that describes the appearance and function of an image on a page for people who can't see them. There's more on why this is so important for your organisation here.) that NASA uses on their tweets about the image.
The image from @NASA? Mind blowing. But the alt-text is chef's kiss. 😘

Proud knowing the NASA crew is using @getstarkco! 🚀 pic.twitter.com/sNP3KHWBGK

— Cat Noone (@imcatnoone) July 12, 2022
"This is poetry." And indeed it is, in the way it is written, and in the fact that it was written at all. I love when the web is used in this way. Write your ALT text, people.
How the heck do you search TikTok and Instagram when you're looking for a place for lunch?
That Google guy blew up the internet last week when he said "In our studies, something like almost 40% of young people, when they're looking for a place for lunch, they don't go to Google Maps or Search. They go to TikTok or Instagram." Perhaps much like you, I am the age where lunch is important to me, and I almost always use Google Maps for a recommendation based on reviews, ratings, and proximity. As I learn from this fascinating thread, it turns out IG and TT work really well for the same thing.
In our studies, something like almost 40% of young people, when they're looking for a place for lunch, they don't go to Google Maps or Search," he continued. "They go to TikTok or Instagram."- SVP of Google

— Josh (@JoshuaOgundu) July 13, 2022
TikTok's search engine "works really well and shows recent, real life video reviews from reputable foodies."
"I use tiktok search for restaurants but it's tiktok influencers showing the same 5 instagrammable restaurants … but I guess that's what they're looking for 😳"
"TikTok is so easy to start [city or neighborhood] + [food type or "food] and then you can dive deeper with [restaruant name] or head over to Yelp."
"[My wife] just puts in "[city name] food" or "[neighbourhood] street food" and look for the pictures that look great, look for restaurant names, search the restaurant name to see if lots of people are posting pics and what the vibe looks like, etc."
But I like this approach most: "Google Maps for discovery, Instagram & TikTok for validation. Simple really. All Google has to do is allow businesses to pin videos to their map profiles or accommodate for videos somehow; possibly using AI to present thumbnails to relevant IG/TikTok posts within maps." What do you think?
This writer and facilitator designed typefaces from protest posters.
Be Oakley noticed a marked lack of typography from queer, trans, and binary artists, and so they pulled them from pictures of old hand-drawn protest march posters. "Be finds it important to stress that they are not a type designer – "the way I turn photo documentation into a useable open source typeface may not be typical to the way 'skilled' type designers work" – but their use of such media and resources proves how powerful and fruitful it can be when the right tools are put into the hands of people with radical intentions."
When Quartz realised how many of their audiences supported the unionisation of Starbucks employees in the U.S., they did a cool thing.
They made a map to help people find the closest unionised Starbucks to them.
Jennifer Lopez announced her reengagement to her fans in her newsletter.
The newsletter is called OnTheJLo, which is quite the exercise in camel case. "She regularly posts on Instagram and Twitter too, but her newsletter updates are far more personal and exclusive." One of us, one of us.
You're on a call. Another call comes in. "End and Accept" or "Hold and Accept" or "Send Threat to Curse With Hex"?
iPhone people know the pain of this epic fail of a user experience design.
It must be an amazing feeling to have shipped a UI so bad that it inspired this epic song. pic.twitter.com/OgwU02eKia

— Dare Obasanjo (@Carnage4Life) July 17, 2022
You can now sell directly inside the DMs
Looks like everyone's DMs just got a little less awkward.
Instagram now allows you to buy and sell products directly in chat, and you know what they say…
Money talks: With this new feature, small businesses can send payment requests and collect money, answer questions, and more… without having to leave the chat.
Meanwhile, customers can ask questions or discuss details before purchase… and track orders, too. Smooth.
Why we care: The more friction you can remove from your buyer's journey, the better. Instagram's new feature cuts a lot of steps and makes the app more shoppable.
By the way, Instagram might not be the only one polishing the buying experience…
Snapchat just hit desktop
Good news for anyone who thinks video meetings are more fun with filters…
Snap just announced they're bringing the social media platform to the desktop.
Users will be able to send messages and Snaps, and host video calls right from their laptops.
And yes, Lenses are coming too.
Who can use it: For now it's only available to Snapchat+ subscribers in the US, the UK, Canada, Australia, and New Zealand, but Snap promises to expand it globally soon.
Why we care: Customers enjoy browsing on mobile, but they usually spend money on desktop.
If enough Snap users download the app on their desktops, that could mean better conversions for your Snapchat Ads.
Which means now would be a good time to optimize your store's UX…
How to win a top keynote spot at a conference
Winning a keynote speaking spot at a conference can take a lot of work, reputation building, and occasionally… stress.
But a good presentation is rewarding in many ways:
It reinforces your reputation in the industry.
It opens new doors, career paths, and partnerships.
It helps you earn another keynote speaker spot.
It can provide additional income.
So how do you build a reputation as a speaker and win speaking engagements?
Rand Fishkin of SparkToro has had a fair share of keynote appearances, and he's got a super interesting Twitter thread on how to "cheat your way to a top spot."
How to cheat your way to the top-rated presentation at any marketing conference.

Because, if you're gonna spend hours making a deck, getting stressed, flying there & back, and probably getting the latest Covid variant, you might as well be the highest-rated speaker.

13 steps: pic.twitter.com/jD7K57sTrW

— Rand Fishkin (@randfish) July 5, 2022
Here are some of his tips…
Don't include well-known tactics: If you start your speech with stuff most listeners already know—stuff you can easily find on popular blogs—you'll hurt your reputation.
Focus on providing information that ain't easy to find.
No reading ahead: Don't reveal too much of the presentation on your slides.
Revealing too much too soon can frustrate listeners because they'll know where you're going, and will get tired of waiting for you to get to the point.
Create tension or expectation and resolve it: Nothing works better to capture attention than telling a snappy story. Try crafting a real-life example that starts with a conflict, then resolves it.
For example: You send an email to a new subscriber. They don't engage. Then the next email gets deleted. Third email, they report spam. Google flags your domain as spam, you try to hold back the tears… But don't worry, there's another way.
Say controversial things you can back up with data: The most interesting info is often controversial, sometimes even unbelievable.
But if you segue into scientific evidence that backs up your initial story, you'll grab attention and build credibility.
Rand has other useful tips, too. Read the entire thread for the rest.
And who knows… Maybe we'll see you frontlining a marketing conference soon!
How to sell low-cost, impulse buy products
We recently got a great question from a reader:
"Could you do a segment about how to market products that are low-cost impulse buys?"
Good idea, let's do it. In general, impulse buys are products that don't solve a problem, per se. Instead, they're fun, quirky products you didn't know you wanted.
A great example of an impulse buy product is the slushie cup: A type of cup that turns liquid into ice after a couple minutes of vigorous squeezing.
One minute you're relaxing at the park… the next minute the slushie cup has you reaching for your credit card.
So how do you market an impulse buy product? Normally, you should do two things:
Sell the product's novelty. Most people buy these items because they're unique. So lean into that novelty with your marketing. And feel free to be tongue-in-cheek—your audience will probably get it.
Show people having fun with the product. People are more likely to purchase something if they see other people having fun with it. Running Instagram, TikTok, and Facebook Ads that show other people having a blast is a great way to sell.
Right, now let's see this in action: You can see examples in this video, where the makers of the slushie cup turn everything from milk to laundry detergent into a slushie.
The clips are great examples of viral marketing that brings out the strange nature of the product.
To wrap it all up… People want an excuse to pay for low-cost, fun products. You just need to give it to them!
ROUNDING UP THE STACK
PPC: Search for… ads near me? Google seems to be testing pin ads that should show location photos when you click them. Good news if you advertise locally.
TIKTOK: It's no longer just about optimizing for Google. There's already a bunch of content on how to improve rankings on TikTok and finding popular search phrases using the platform's search bar. Good to know.
GOOGLE: "That's a nice business you got there…" Users are threatening brands with one-star Google reviews unless they send gift cards. Luckily, Google has already set up a system for dismissing these threats. If The Sopranos were filmed today…
Are encrypted links the future of URL tracking?
Tracking is fragile… It only takes a couple of lower-case letters to fog up your analytics.
And if you shared a Facebook link recently, you may have noticed that the "fbclid=" parameter is missing.
That's because as more and more browsers strip out tracking parameters, Facebook is finding new ways to track URLs.
No query strings attached: Firefox is the latest browser to let users opt out of tracking parameters from URL strings.
So if a user opts out of URL tracking, their browser automatically removes "fbclid=" parameter from Facebook link clicks, making them impossible to track.
Unless… Facebook merges the tracking part of the URL with the web address and encrypts it, making it impossible to strip. With that simple move, the link is trackable again!
Why we care: Big tech companies aren't giving up trackable links that easily… and you don't have to, either.
Try replacing query parameters with in-URL tracking. It won't be perfect, but it's better than losing that data completely.
Subscriptions are driving app revenue growth
Yes, Roblox is fun… but have you ever made money with non-gaming app subscriptions?
According to Sensor Tower's new report, users spent more money on non-gaming apps than games for the first time in App Store history.
If you like it, put a cha-ching on it: In Q2 2022, 400 non-game apps made more than $1M on subscriptions, while 61 apps made over $10M.
Meanwhile, apps like Netflix, Tinder, TikTok, and others banked over $50M this quarter… totalling nearly $3.4B on non-game apps.
Why we care: The recent trend suggests shoppers are okay with paying subscriptions for apps, which means that if you have an app, there may be a market willing to pay for it.
Now may be a good time to rethink your pricing strategy and add a subscription model, if you haven't already.
How to increase your organic traffic with zero-volume keywords
It's time to flip the secret SEO switch.
With competition getting stiffer and tools getting smarter, finding high volume keywords with low difficulty is getting harder than finding Waldo in a candy cane forest.
But like The Gray Dot Company points out, there's another way to increase traffic: Low to zero volume keywords.
Sounds a bit counterintuitive, right? It does, but it works.
Zero-volume keywords—particularly long tail keywords—are low hanging fruit in SEO:
They're trending. A lot of low-volume keywords are actually high volume, but tools haven't picked them yet.
They're low competition. Since they're still invisible to tools, your competitors probably don't know about them… Meaning they're highly profitable and require little optimization.
They're high-intent. Even when volume is low, a lot of long tail keywords are bottom-of-the-funnel and can convert better than high volume keywords.
Here are some tips for picking this juicy SEO fruit:
Talk to your sales and customer service teams. These people hear the most essential questions and pain points of your customers almost everyday.
So why not turn those questions into search queries? You can identify gaps in your website content and provide solutions that will drive new traffic.
Use tools to jump on recent trends. Think about it… if it's trending, people are searching for it.
Try looking for queries in your niche on platform tools like Google Trends, Snapchat Trends, and Pinterest Trends. Just because SEO tools lag behind on these terms doesn't mean they are not hot.
Skim online communication channels. Historically, some of the best ideas were the results of conversations in public squares or taverns. Today, it's message boards, forums, and social platforms.
Search niche communities for conversations about your topics, and you may end up with a bunch of potential keywords and post topics that have good frequency.
That's just the start, though. There's also plenty more in the article, including useful tools, processes, and patterns that can help you nail the best possible zero-volume keyword.
Execute the right ideas with the growth framework used by high-performing startups
We're guessing this happens to you a lot.
Your team meeting runs long.
You've got a huge list of potential growth ideas, and…
You walk out of the meeting overwhelmed and not sure what to pursue first.
Brainstorming growth ideas is a lot easier than executing them. It's easy to come up with a huge list of options and not know where to start.
That's where the ICE framework comes in. It's a framework used by most high-performing startups and marketers, and it helps you decide which growth ideas to pursue first.
It works like this:
Impact. If this idea is successful, how big of an impact will it have?
Confidence. How confident am I that this will be successful?
Energy. What's the return on investment (ROI) of this idea if it succeeds?
As you evaluate each idea using these categories, score it from 1–10.
Then, start with the ideas which received the highest scores—they'll probably be your winners.
This framework applies to more than marketing: If you like being analytical about your life, it can help you decide which vacation to take next, where to go for dinner, and whether or not to accept that job offer.
And there you go… you're ready to prioritize and execute the right ideas!
ROUNDING UP THE STACK
LINKEDIN: Want to target niche audiences like women in finance? Try a mix of content and targeting. Done the right way, it's hard not to win, as this case study shows.
SEO: Aaaand we're done. MozCon ended late last week and left us the best bits from the final day… including SEO's most important KPIs, tools for scaling your written content, and plenty more. Worth checking out.
LINKEDIN: LinkedIn bio? The platform is adding a new feature for creators—"Follow on LinkedIn." The tool will let you create a personalized link you can share anywhere. When users click it, they automatically start following you. Nice!
LinkedIn is working on another new tool for creators https://t.co/tyf7N8dWPT

— Matt Navarra (@MattNavarra) July 15, 2022
Google and Meta add new creative tools
You don't have to feel bad about your whiteboard sketching skills anymore.
Google and Meta are doubling down on ad creative tools, and they look incredibly useful…
Google launches Ads Creative Studio: This tool lets you swap out the elements of all your ad creative—from image, to audio, to text—depending on audiences and context.
For example, if you're targeting people shopping for cold or warm weather gear, you can swap the text to make a bunch of different creative, targeted variations.
Right now it's available for video ads only, but will soon launch for display ads as well.
Meta introduces AI text-to-image: Turns out AI image generators aren't only for making memes.
Meta's AI-powered tool lets you create simple sketches and use text descriptions to turn them into digital imagery.
Why we care: With both Google and Meta investing in creative tools, it's evident that ad creative is—and will continue to be—the most important element of successful advertising.
Time to get those creative juices flowing!
No more unfair advantages
Good news: Amazon has finally offered to limit its use of seller data in its bid to avoid massive EU fees.
That's not right… For years, Amazon has used private seller data to replicate best practices and gain an unfair edge over competitors.
Now they're promising to level the playing field by:
Not using seller data to sell branded goods.
Showing competing Buy Box offers instead of prioritizing Amazon's offers over third-party sellers.
Committing to Equal Prime treatment instead of creating discriminatory conditions for Prime sellers and using third-party carrier data for their own logistic and fullfilment services.
Why we care: If you're selling on Amazon, and the European Parliament's proposed changes go through, you may see less competition from Amazon in the near future.
Which means your products will have a greater chance of being seen and purchased by shoppers.
Here's to that.
How to get new subscribers for your newsletter… quickly
Starting a newsletter is one thing… but acquiring thousands of active readers?
That's a different beast.
Thankfully, Marketing Max posted a thread that explains how he got to 10,000 subscribers in less than 100 days.
You asked for it

Here's how I got 10k subscribers in the first 100 days of my newsletter:

— Marketing Max (@MarketingMax) June 30, 2022
Let's take a look at what he did…
Viral tweets: Publish valuable, actionable Twitter threads frequently, and there's a chance one of your tweets will "blow up" and go viral.
Max started by posting one thread a day, then shifted to a few threads every week. Some threads got him 2,000 subscribers.
Viral TikToks: Same goes for TikTok. Post engagement-worthy tricks once per day… All it takes is one post going viral to win you new readers.
Sponsor in other newsletters: Putting your newsletter in front of other newsletter readers is the best way to get new subscribers.
These audiences are already familiar with the medium and are much more likely to become regular readers as well.
Paid ads: Running ads on TikTok, Facebook, Instagram can get you subscribers for $2–$3 per reader.
According to Max, plain text ads with a bold tagline and a compelling story work better than short videos when you're advertising a newsletter.
Referral campaigns: This method works better for daily newsletters, since you'll incentivize your readers every day to share your newsletter with friends for a reward.
Weekly newsletters are less frequent and it can take more time for you to see results. But even if it's slow, it's a still steady way to get new subscribers dripping onto your list.
… And there's more where that came from. We don't have room for it all, so jump to Marketing Max's thread to get the rest.
How to use out-of-stock products to your advantage
Here's a fascinating statistic:
People would rather switch brands than wait for out-of-stock products to come back in stock.
Interesting, right?
It gets better: During the 2021 holiday season, customers were shown more than 2B out-of-stock product messages.
Seeing the opportunity yet? Products from popular brands frequently go out-of-stock during the holidays.
And because people are desperate to make purchases, they're open to buying from new brands.
So if you're looking to steal some customers from your competition, this is your opportunity.
There are two easy ways to do this:
Promote it. If you notice that one of the items you're selling is commonly out of stock on your competitor's sites, try bumping ad spend for that product. Odds are, customers know the product is hard to find and will jump at the chance to get it.
Bump it up. You can also try giving that product more visibility on your own website.
Of course, pre-holiday planning is important, too. If you can accurately predict which items will go out of stock and bolster your own supply, you'll have a better chance of welcoming thousands of new customers when the next holiday season comes around.
ROUNDING UP THE STACK
GOOGLE: Political ads just got more transparent. If you're running election campaigns on Google Ads, you'll have to include a clearly visible "Paid for by…" directly on the ad. For audio formats, the disclaimer has to match the tone of the ad.
SEO: MozCon just wrapped. There's a recap available of the most interesting bits from day two, covering topics like local landing pages and how to use machine learning to create more accessible websites.
PRIVACY: If you were keeping an eye on Britain's proposed Online Safety Bill, you can take a break until the fall. The legislation designed to protect social network users is on hold, thanks to Boris Johnson's abrupt exit.
Talking Heads
Talking heads is a term used to describe a type of advertisement popular in the '70s (and the name of a legendary art punk band). It's a format that tells stories, usually from the perspective of an expert. Producing one isn't as simple as sticking someone in front of a camera.
Good Vibes Jobs
For many, NFTs are the intersection of creativity and blockchain technology. Basically, artists can sell authentic digital art through a middleman. Like the other big blockchain, cryptocurrencies, the NFT market has crashed. The response? NFT projects are now hiring chief vibes officers, essentially influencers who send out positive NFT messages across appropriate channels in an attempt to stabilise the NFT market.
NFT Sales
The NFT art sales market has always been volatile though. In August 2021, sales were just over US$290 million, a figure which jumped to just under US$844 million the next month. Since then the price has come hurtling back to Earth — hitting US$33 million in June 2022. Send in the vibe gurus!
Getting Paid in the Creator Economy
While everyone hears stories about content creators and influencers hitting the big time, the reality is the majority of participants in the creator economy are known as the creative middle class. They create content, but haven't worked out how to monetise it and make a full-time living from it. Tokenisation is being heralded as a way for smaller creators to make a living by offering a small but dedicated fan base the opportunity to buy a subscription or membership to someone's creativity.
Interesting Marketing Video and Report
If you have the budget, this is how you capture a bustling city on film.
Everything you've wanted to know about eggs but were afraid to ask.
Animation, AI and dark soundtrack creating dark video art.
View this post on Instagram
New emojis are coming
Why use words when you can use emojis?
The Unicode Consortium—the organization responsible for selecting the emoji icons we use everyday—is currently considering new emojis for Android and iOS next year.
Sneak a peek: 31 emojis are under consideration, including a jellyfish, a wireless symbol, and different variations of a pushing hand.
Emojipedia has already drafted the first mockups, but we'll know the final choices sometime in September.
Why we care: New emojis can be useful for grabbing attention and making copy, social media posts, and even emails more engaging.
It's why we use them in our own subject lines!
You can also help combat "emoji fatigue" by surprising customers with novelty and emojis they've rarely seen—and maybe never used—before.
New marketplace for creators just opened up
Run influencer campaigns? This may come in handy…
Instagram just started testing a Creator marketplace, a new dashboard where you can discover and connect with content creators.
… And it comes with filters: The new feature—currently being tested by a few select US brands—would let you search the entire creator library using categories like:
Number of followers.
Demographics.
Interests.
Location.
It will also display creators who'd like to work with you and let you add favorites to a wishlist.
That's convenient: Instagram designed the marketplace to let brands and creators establish goals and deliverables, make adjustments, and complete payments without ever having to leave the app.
Why we care: If Instagram's marketplace proves to be a success, you'll have another tool for sourcing and managing creators.
Of course, it could also increase competition if brands end up pursuing the same influencers.
Speaking of pursuing influencers…
Forget the studio photographer. You can make perfect product photos "at home"
Many brands rent out entire studios and spend big money hiring professional photographers.
But what if you're just starting out and funds are… tight?
Shopify published a compelling guide to making professional e-commerce shots on your own… at home.
Let's go over the steps…
Set up a home studio: You'll need a dedicated place for your photoshoot. And yes, you're gonna need some equipment… camera, reflector, white background, surface, etc.
But don't worry. All you really need is your smartphone camera and a spacy, illuminated room with good window light to get quality shots.
Style the shots: Experiment with your photography. Use different background colors and angles, and breathe life into your shots with props.
Shopify lists the most effective composition styles for e-commerce: the "C" and the "diagonal" — which you can read more about in the article. But you can test out other variations, too.
Get the lighting right: Placing a table in front of a large window should be good enough to get you the shadows and light you need for great shots.
Just remember to shoot during the "golden hours," or the last hour before sunset and the first hour after sunrise.
Take photos from all angles: The more angles you get, the more "faithful" the mental image of the product you create for your customers.
"Eye-level," "close-up," and "bird-eye" shots all help online shoppers imagine the product as though they're seeing it in store.
Post-processing: You don't need expensive photo editing software to retouch your photos. There are plenty of free tools available online.
When you're editing photos, pay particular attention to white balance to make the photo feel "warmer."
Also, make sure you tweak brightness, contrast, and color saturation just enough to make images appear lively.
Finally, compress your photos before uploading them to your store so you can preserve their quality and resolution.
And there you go… You've got quality product photos that are ready for the world!
You should be advertising on more holidays than you think
OK, pop quiz. Which holiday is bigger:
Most of you probably said December 25th. Because, well, it's Christmas day.
And May 4th is, well… It's Star Wars day. May the 4th be with you.
Why we're talking about Star Wars: Although Christmas is, on its face, a much bigger holiday than May 4th, that's not a universal truth.
We recently talked with a marketer who works for a gaming café.
For a "nerdy" audience, Star Wars day might be just as good a reason to run holiday advertising as Christmas.
This all brings us to a bigger point: There are thousands of niche holidays, and you can probably find at least one for your specific audience…
Pet owners: April 11th, National Pet Day.
Anime fans: April 15th, National Anime Day.
You get the gist.
Point is, people often use holiday promotions as an excuse to buy things they want.
And if you can find excuses to run ads on obscure, niche holidays, you might be able to make some extra sales.
For inspiration, Hubspot put together a list of 278 niche holidays you can use—and this is only the tip of the iceberg.
ROUNDING UP THE STACK
INSTAGRAM: If you can pin posts, why not show ads? Instagram may soon allow you to show ads on your profile feed. That's the second piece of good news for Instagram influencers today.
#Instagram is working on profile feed ads 👀 pic.twitter.com/zYRoupAkV1

— Alessandro Paluzzi (@alex193a) July 12, 2022
ADVERTISING: It's official now! Netflix chose Microsoft as their global advertising partner to serve ads on the streaming platform. Up for some Netflix and… ROAS?
ANALYTICS: "My brand is different." Well, good news if you're unique, because custom objectives are finally coming to Google Analytics 4 (GA4). This means you'll be able to select any event as a conversion and better track performance.
The Google Optimize integration for GA4 has been updated to allow you to now select any event as a conversion.

Currently, it doesn't auto-populate the event names for you, so hopefully, there's another update coming for that soon.

h/t @braiscv pic.twitter.com/uNLhEcsiFf

— Charles Farina (@CharlesFarina) July 12, 2022
TWITTER: Split tweet. Twitter is rolling out A/B tweet tests on the ads API. Does this mean new third-party testing tools are coming soon?
SEO: Local SEO "recipes," SEO gap analysis, visual search tactics… These are a few of the nuggets dropped so far in MozCon 2022. The official "Day One" recap will catch you up on the deets.
GOOGLE: Google My Business mobile app is officially retired. It's not surprising… Google had already rebranded the feature Business Profile and moved the app management to Maps and Search. Still, it will take some getting used to…
The Great Pullback is happening in tech.
Google will slow its hiring for the rest of the year as a recession looms. In an email to staff, CEO Sundar Pichai said the company will focus on hiring "engineering, technical and other critical roles" as it pushes toward "more entrepreneurial" work.
Microsoft is cutting about 1% of jobs from its 180,000-strong workforce.
This will affect several teams such as customer and partner solutions, as well as consulting. The company says it's just "realigning business groups and roles".
Meta has reportedly started a process to push out low performing staff.
Managers were told to identify poor performers and submit their names. "If a direct report is coasting or a low performer, they are not who we need; they are failing this company. As a manager, you cannot allow someone to be net neutral or negative for Meta".
Editorial teams covering gaming and esports have also been gutted in recent weeks.
"VC sites are kind of just tapped out at the moment. I think we're just going to return to how it was before, where esports is sort of a passion project, side work for a smaller site. But for a while, it's not going to be what we've seen before, where it's a nine-to-five job."
Twitter laid off 100 employees from its recruiting team as it pulls back on hiring.
That's about 30% of that group responsible for acquiring talent.
I guess we shouldn't be all that surprised.
Musk backed out of his (legally binding) offer to buy Twitter. And now Twitter is suing — as it should. The damage is done: Musk has exposed Twitter as a broken company that's poorly managed and delivering poor financial value. Like many media businesses, Twitter has outsized influence but undersized monetisation. Internally, things are a mess. Concerned about what Musk would do at the company, several top execs have already quit. "Twitter is a shit show internally," says an employee.
It's interesting then that Twitter is testing a new feature.
CoTweets allows two accounts to co-write a tweet.
After almost 10 years at the helm, Ev Williams is stepping down as CEO of Medium.
"Democratising media is a lot more complicated than we anticipated, ie., there's a lot of bad that came with the good." It's hard to understand what Williams has done over that decade — he's always been called the vision guy, which might just be a nice way of trying to explain the multiple (and constant) pivots at the company. Perhaps the biggest question that was never fully answered: Is Medium a platform, or should it run its own publications? Yes, said the vision guy.
ByteDance will launch a new social media app for sharing photos.
It's got a cute name — kesong, which means croissant in Chinese. The app will rival Xiaohongshu, an Instagram-like social e-commerce platform that's popular among trendy youth.
How powerful is TikTok?
A Google exec might have been too honest in saying this, but it looks like people are now turning to TikTok or Insta instead of Google Search or Maps to look for things. "In our studies, something like almost 40% of young people, when they're looking for a place for lunch, they don't go to Google Maps or Search," said Prabhakar Raghavan. "They go to TikTok or Instagram." That number is shockingly huge (40%!!) and suggests that search queries are changing quickly as social discovery evolves.
News engagement in the U.S. has gone off a cliff.
Data compiled by Axios shows engagement rates plummeted in the first half of this year compared with the same time last year.
Social media interactions on news posts: 🔻50%
Cable news viewership: 🔻19%
News media app sessions: 🔻16%
Unique visits to the top 5 news sites: 🔻18%
Some of this isn't too surprising — people are getting out of the house. But some of these engagement numbers are lower than pre-pandemic levels. News avoidance is a real thing.
So what does it take for a journalist to decide that she no longer wants to read the news?
Washington Post's Amanda Ripley said the quiet part out loud: She's avoiding news. "It turns out that the more news we consume about mass-casualty events, such as shootings, the more we suffer. The more political news we ingest, the more mistakes we make about who we are. If the goal of journalism is to inform people, where is the evidence it is working?" Loud and clear.
Descript, which transformed the way podcasters edit audio, is about to do the same for video.
Storyboard lets you break your script into various scenes, and then move it around the way you'd make a slide presentation. Pretty amazing. It's in a closed preview release but you can sign up for early access.
Social media publishing tool Buffer now allows you to post Reels.
Draft, schedule, and publish. This blog post from Buffer also explains some of the interesting benefits to Reels — eg. the format gets 22% more engagement than regular Instagram posts.
Scott Galloway has a concise and damning view of the industry.
"News is increasingly about persuasion instead of illumination. Which means what most of us believe is news isn't really news."
Four improvements to Performance Max, and other helpful updates
Another day, another big Google update drop.
This time it's for three separate products: Ads, Analytics 4, and Search. So let's take them one by one…
Google pumped out four Performance Max updates that should give you more control and transparency:
Seasonality adjustments let you tweak bid strategies for periods where you expect sudden conversion rate changes: long weekend promos, 7-day sales, and so on.
Data exclusions: If you experienced conversion tracking issues —like server outages— you can now exclude that data to clean up inaccuracies.
Explanations should help you understand diagnostics and offer recommendations for improving performance. This feature will be available in the coming weeks.
Optimization score: Everybody loves a good rating. The score can help you identify room for improvement and also suggests actionable recommendations.
Google Analytics 4 also got a boost, with added metrics like bounce rate, additional UTM parameter values, and conversion rates that will let you report on any event.
… And last, but not least, videos on your website are getting an indexing report on Google Search Console.
That means you can track the status of the videos on your website and see if they're discoverable by organic search.
And if a video is not indexed, Search Console will tell you why.
Not bad, Google, not bad: With videos becoming more prominent on Google search, optimizing them for best results can help you drive even more traffic to your website.
And while we're on the subject of videos…
Nice try, TikTok
Well, that happened quickly.
Yesterday we said the platform's privacy policy update might not fly in Europe. Well, today it's official.
Nice try though: It seems TikTok thought their "personalized interest" privacy policy secured a big enough loophole around asking users for permission to target them with personalized ads.
But the Italian data protection body quickly rebuffed this, saying TikTok's policy breaches the ePrivacy directive as well as GDPR.
Let's see if TikTok finds a workable solution…
On the bright side, TikTok launched an ad Inventory Filter that gives you some control over the content displayed around your In-Feed ads.
Basically TikTok plans to analyze user posts for risky and mature content, and evaluate it from low-risk posts to posts that violate community standards.
So far, they've announced three inventory "tiers" you can exclude from your ad placements: Full, Standard, and Limited Inventory.
Why we care: The privacy update can make advertising a bit challenging in Europe, but it's likely a reality you'll get used to… if you haven't already.
On the other hand, TikTok's Inventory Filter seems to give you more control of the context your ads appear in.
And who doesn't want more of that?
Improve both your store's rankings and conversions with this one tactic
This might sound super obvious, but… When you structure content on your website the right way, you make your website easier to navigate for users.
They find stuff faster.
That means better search engine rankings for you… and better conversions, too.
One way to make your website easier to navigate is by creating internal links for category pages.
Andrea Volpini explains the benefits of creating search widgets in your store, and how to automate the process for all your category pages.
Let's take a look…
Why widgets? Widgets let you link customers to a recommended product category. This comes with some useful SEO benefits:
Related links help users skip directly to the category they want, reducing the number of clicks necessary to complete an action.
They help search engines understand how your content is organized.
They distribute link equity to other pages, so that crawlers understand what are your most relevant pages.
And widgets offer serious business benefits, too, because they let you:
Prioritize categories for a sales campaign.
Promote certain products.
De-prioritize categories containing out-of-stock products.
To sum up… The easier it is for customers to navigate your site, the more likely they are to convert.
Andrea outlines all the steps you need to set up and benefit from widgets, but we don't have the space to show them all, so check out his full article if you want to boost your store ranking.
How to write viral YouTube video titles
Going viral on YouTube is nearly impossible.
Unless, of course, you know what you're doing.
The Crew has spent more hours thinking about marketing on YouTube than we'd like to admit… and one team member has created videos with millions of views.
So here's a list of viral YouTube title format categories, plus a few templates for each…
Group 1: Titles that involve money.
[$X item] vs. [$X item]: Which one is better?
I tried this [ridiculous $X item]—was it worth it?
I spent [$X] on [Weird thing]
Group 2: Titles that involve weird topics.
I did [Crazy thing] for [Amount of time]
I tried doing [Crazy thing] without [Thing you normally need]
I spent [Amount of hours] with [Thing]
Group 3: Informational titles.
[Number] of things you didn't know about [Thing]
How to get better at [Thing] without doing [Thing you normally need to do]
[Number] of ways to get better at [Thing] in [Timeframe]
Group 4: Video essay-style titles.
The downfall of [Thing]
Why [Thing] sucks
How [Thing] ruined [Thing]
Why you probably hate [Thing]
Exposing [Thing or person]'s dark secrets
There are thousands of successful YouTube channels which thrive purely on the title formats above.
But, remember: The best titles are sometimes the titles that only you can write. If you can think of something totally unique, give it a go.
Instagram and TikTok are the most engaging platforms
Quick, pretend to be shocked.
According to Sensor Tower, Instagram and TikTok are the leading social media platforms when it comes to usage and engagement.
Keeping smartphones warm: Instagram sees the highest daily engagement rate, with 39% of app installs being "power users," or people who engage with the app every day.
TikTok is close behind, with 29% power users in 2022.
Now flip the screen: While Instagram has the most engaged users, TikTok wins out in the "time spent on the app" category.
TikTok users are spending 1.5 hours on the app daily on average, nearly twice as much time compared to Facebook and Instagram. Whoa.
Why we care: Engagement can be an indicator of good click-through rate (CTR) and overall ad exposure.
It can also help you make better advertising decisions. For example, if users are spending so much time on TikTok, it means they'll see the same ads more often.
So it's likely that you'll need to manage frequency capping much more on TikTok to avoid ad fatigue.
And speaking of ads…
Are you spending enough money on your marketing channels?
… because there's a good chance you aren't.
According to a recent Nielsen study, about 50% of digital marketers aren't investing enough ad spend in a single advertising channel to see results.
You get what you put in: The report suggests that testing multiple channels with small amounts doesn't bring enough results to be accurate.
It also claims that by "cracking" the ideal budget for every channel, marketers could raise return on investment (ROI) by 50%.
What you can do: Move more money to the top and bottom of your marketing funnel on a few channels, instead of slicing your budget across every channel.
… And mind the age gap: When increasing budgets, focus especially on demographic targeting, because according to Nielsen, 37% of ads are off target for gender and age in the US.
Age isn't everything, but it matters.
How to map out your marketing career using a skill matrix
At some point in your career, you've probably wondered:
When should I ask for a raise?
Which skills do I need to learn next?
Am I capable of moving up the ladder?
Marketing isn't as defined as some careers, so figuring out your next steps can feel overwhelming.
Here's the good news: Tom Critchlow charted out a useful skills maturity matrix that shows how you can progress in your career by working on particular skills.
Now, Tom focuses on the career path of an SEO expert, but you can apply the matrix to any position in the digital marketing industry.
Tom argues there are two skill types essential for any marketing expert:
Hard skills. This is in-depth knowledge of the industry: Technical expertise, out-of-the-box thinking, industry knowledge, and so on.
Soft skills. Or, as we like to call them, people skills. You know, like communication, management, and leadership.
Be soft, my friends: While mastering hard skills can get you high paying individual contributor positions, you won't reach the highest paying jobs without honing your soft skills.
… Not because hard skills ain't useful. Hard skills can help you springboard to better things.
But the thing is, as you progress, the most valuable skills become things like managing bigger clients or teams, or navigating and growing departments and entire organizations.
So if you want to take your career to the next level, take a quick look at Tom's matrix to see how you can start building the skills you need to make a career jump.
To make more sales, rethink holidays
Are you thinking about holidays the wrong way?
Here's our favorite definition of a holiday: It's a recurring day that prompts people to change their behavior from the norm. That's all.
Let's talk statistics: We polled more than 400 marketers to find out which holidays drive the most sales. Here are the top 10:
Black Friday.
Cyber Monday.
Christmas.
Mother's Day.
Memorial Day.
New Year.
Valentine's Day.
Halloween.
Fourth of July.
Labor Day.
What these holidays have in common: They're fairly well-known among the general population, even if some are only in the United States.
In other words, the majority of the population does something "out of the ordinary" on those days… giving you an excuse to make an "out of the ordinary" offer.
From that list of 10, how many holidays are you creating special offers for? Half, maybe?
Now consider that back-to-school purchases encompass more spending than almost all the holidays above, combined.
The Crew's insight: Don't just run offers on Christmas and Black Friday.
Scan your calendar for every possible day that your customers might be acting out of the ordinary, and test an offer for it.
ROUNDING UP THE STACK
E-COMMERCE: It's like Black Friday… in July. More and more DTC companies are seriously considering participating in Amazon's Prime Day. If you're not already running Prime Day sales, it could be another way to bump up revenues every year.
GOOGLE: You can put away those screenshot tools. Google now lets you download Google Ads overview cards as PNG images, so reporting just got a little easier. Nice!
I don't know who needs to see this but you can now download the Google Ads overview card as data (.csv) or as an image (.png).

For anyone who screenshots the graphs like I do. #PPCChat pic.twitter.com/GM2D65crC8

— Chris Ridley (@C_J_Ridley) June 30, 2022
BUSINESS: Getting pushback on your prices? If you're in account management or client services, you may face unrealistic expectations now and then. This conversation might provide useful strategies for handling objections.
GOOGLE: Not letting in just anyone. If you're based in —or running ads in— South Korea, you'll have to complete an advertiser verification.
PRIVACY: Whoops… TikTok's attempt to run "personalized ads" based on legitimate interest doesn't comply with EU privacy laws, says Italy's data protection watchdog. Looks like TikTok will have to gain users' consent before running personalized ads. Also…
TIKTOK: Yes, influencers are supposed to disclose paid partnerships, but when they don't… nothing happens. Keep that in mind when you're analyzing trending content on TikTok.
E-COMMERCE: Pop the champagne. E-commerce sales in the US are expected to surpass $1 trillion this year, three years earlier than initially expected. Woohoo!
GOOGLE: Talk about "dark web." Google removed language claiming "hidden query data is extremely rare" from their official docs. Maybe the claims that you don't see 50% of queries on Search Console reports are true, after all.
Imagine this: you're in an airport, and you look up at the display for your flight and gate number.
And then it says " Hello, Alex, your flight number 123 leaves at 12.34pm from Gate 567." Creepy? Cool? The tech is called Parallel Reality; and it shows different people different personalised information. Thanks to facial recognition technology, "a hundred people can look at the same sign and see something different." My airport usage has gone up in these last few years, so I can see why this would be useful, and we're probably on multiple facial databases anyway, but I'm still trying to get over the initial creep-out.
Used car salespeople in Malaysia discover YouTube.
Bobby Ang has 120,000 subscribers on his YT channel, and the content mainly takes the form of reviews — "buttery smooth" steering and lots of footwell carpet stroking. But the used car sales creators have profoundly changed the way the audience — and the buyer — responds to the market. "Now consumers have every single price point at their fingertips, and they know everything about the vehicle before they head to the dealership." What makes this segment so powerful? It's user-centric, it's interest-based, and it helps people make a pretty expensive decision.
French YouTubers have figured out how to deliver political news for young people.
HugoDécrypte has over 1.6 million subscribers on his YouTube channel, 2 million Instagram followers, 2.4 million TikTok followers, and his product is political news and interviews with some of the top political candidates in the election. The difference is that they "have formats that work to such an extent that presidential candidates know that they must be interviewed by them to address the next generation." What strikes me here is that they have identified a clear problem to solve with an audience that needs the content to meet them where they live, rather than convert them to existing legacy formats that have long become irrelevant. Thanks, Patrick!
Why does a newsroom product need a mission? Or a vision?
Because you want to align everybody within the organisation. And you want everybody in the newsroom to stop thinking about themselves and to start thinking about the user instead. And you want folks to forget about tech and that strange thing we throw around all the time: 'innovation', and focus on what problem you're trying to solve for your community. This is a quick and interesting piece on acquainting yourself with user-centric vocabulary.
Data visionary Yan Oak wrote this lovely tribute to his contemporaries in the data vis space.
He profiles mighty folks like Kuek Ser Kuang Keng, Aghnia Adzkia, and Ben Hur Pintor.
When this kid was diagnosed with ADHD, his doctors prescribed…a video game.
Where medication failed, the game succeeded. I'm not surprised — have you ever seen the way a twelve-year-old can focus on their Fortnite? This, however, a game called EndeavorRx, in which a little alien races around the universe. His mother "started to see small, positive changes in his behaviour. For example, getting ready for school had become smoother, and there were no negative messages from teachers." Currently the game is available only on prescription.
Location targeting gets more accurate, and other important updates
Google just released a location targeting update for Performance Max that lets you target people who are in—or have shown interest in—your targeted location.
Also, you can now exclude people by "Presence" or "Presence or interest" if you're using a product feed.
That's not all… The company dropped several other updates as well:
There's a new Google Ads Editor: Version 2.1 is officially available. There are three ways to open it in Google Ads, which could be useful if you need to access it quickly.
Moving to Alphabet: Google proposed to move part of its operations to the parent company amid ongoing antitrust lawsuit. Why fight regulators when you can avoid them?
Attribution update: Google has made progress with Privacy Sandbox, Google's potential solution to privacy regulations. You can read the update here.
Merchant center policy update: Assets with "Website needs improvement" issue status will now remain active instead of being disapproved, but with limited visibility.
Yes, Google Ads Editor 2.1 is now available.

💡From Settings, you can now choose to open Editor on the Overview page (shown below), the Campaigns table or the view that was showing the last time you closed Editor.

Find the full list of updates here: https://t.co/LYWIjLg6Fp https://t.co/SIZqlcUY3z

— AdsLiaison (@adsliaison) July 7, 2022
Who's going to cut ad spending first?
Some advertisers are getting cold feet and they're reaching for wool socks…
What's going on: The economy shows no signs of quick recovery, so some ad budgets are on the chopping block.
According to a recent ad industry experts panel, ad spend in "the new economy" will be the first to slow down.
Seemed like a good idea at the time… "The new economy" refers to brands that grew "thanks to changes in consumer behavior and the funding environment," like:
Direct-to-consumer (DTC) retail.
Venture capital (VC) backed startups.
Cryptocurrencies.
Many brands in these categories were advertising at full sprint … only to sneaker-squeak to a halt amid economic uncertainty.
What you can do: If you're an ad agency, for example, you might want to avoid focusing too much on the "new economy" niche. Instead, look to work with verticals that are actually adding jobs.
Industries like leisure and hospitality, manufacturing, and professional and business services still seem to be untouched, so they could be good places to find clients.
Amazon followers can help boost your sales and retention. Here's how to get them
Everybody uses Amazon to sell their products (duh!)—but did you know you can also use the platform as a promotional tool… without running ads?
Two words: Amazon Follow.
This feature lets users opt to follow and receive updates directly from your brand, which means you can:
Show them promos, offers, and deals in their Amazon feed.
Email or notify them when you release new products and publish new posts.
Establish tight relationships and boost brand loyalty.
…and much more.
Only thing is… Building a following on Amazon can be like trying to fish with your bare hands. You'll catch something from time to time… but darn, you could use some help.
Fortunately, this article from Tinuiti has some tips.
Let's dive in…
Calls-to-action (CTAs) on your store's home page: Most users don't even know a "Follow" feature exists on Amazon. CTAs can point them in the right direction. A simple "Follow us for special offers and new releases" at the bottom of a page can suffice.
Live streaming? Mention it: Just like YouTube users remind their viewers to subscribe, you can remind your watchers to "smash the follow button" during live shopping events.
Add a CTA to your media gallery: Make an image reminding users that they can follow you, and upload it between product shots and videos. After all, this is where the majority of your potential customers end up browsing.
Run Sponsored Brand Ads (SBAs): When you've already optimized your brand page for acquiring followers, you can use SBAs to drive more people to your store and more potential followers.
Cross-promote on social media: You have social presence on other platforms, right? Use it to spread awareness to your Amazon store and don't forget to mention that they can follow you.
Leverage influencers: If you're conducting business on Amazon, you know Amazon influencers are a thing. So when they promote your brand, have them mention the "Follow" button at the end of their review video or post.
There you go… With a good strategy, you'll rack up your Amazon follower count and become ever-present on their home feed.
Not a bad way to increase traffic and brand awareness!
A simple subject line tactic to increase open rates
In the world of subject lines, there are very few hard-and-fast rules.
But there are tactics you can use to increase your open rate.
Here's one that can work well:
Write a catchy sentence, then break it up into your subject line and preheader. If you're not familiar, the term "preheader" refers to the preview text that you see before you open an email.
Two examples of what we mean:
7 copywriting secrets (subject line) that'll help you make more sales (preheader).
They didn't believe me (subject line) until I showed them this… (preheader).
Why this works: By treating your subject line and preheader like a single headline, you create a natural reading flow that can pull subscribers into your email.
It's a fun tactic for writing concise, clear subject lines that give your audience a reason to read.
And on a practical note, we've found that long subject lines tend to perform worse than shorter ones.
So, if you have a longer subject line, you can try splitting it between the subject line and preheader.
There are dozens of theories about how to write subject lines, and members of The Crew have each seen success with completely different approaches.
Different approaches work for different brands and people, but it's worth testing everything until you find what works best for you.
ROUNDING UP THE STACK
FACEBOOK: Should marketers —and users— in Europe prepare for life without Facebook? Because thanks to an ongoing dispute with the Irish data protection agency, what once seemed impossible is getting closer to becoming a reality…
E-COMMERCE: In case you didn't know, people in the US enjoy live shopping. Especially on Facebook and YouTube Live. If you haven't tried selling live, what are you waiting for?
The most popular platforms for US consumers who watch live shopping in 2022 pic.twitter.com/3AbtvxAGMZ

— Matt Navarra (@MattNavarra) July 7, 2022
TIKTOK: Oh look, another Big Tech platform that wants to help small businesses. TikTok just launched a free marketing education program called "Follow Me." The series will run from July 11 to August 19.
Facebook wants to help you make better videos
What they say: Video is the most engaging ad format ever…
What they don't say: … unless your videos are terrible.
Apparently Meta knows making quality video isn't easy, because they decided to help advertisers by publishing an official Video Planning and Buying guide.
Their 28-page guide covers three areas relevant to marketers and media buyers:
How to create a video media plan.
How to integrate Meta video into your current media plan.
An overview of all video formats and platforms.
Why we care: It's true, really. Do them right, and video ads can be the best bang for your advertising buck.
So having a detailed guide to making videos work for Facebook specifically—and maximizing the effectiveness of newer formats like Reels ads—could be very useful.
New shopping features just landed
… and they're so new you can almost smell the plastic.
What's going on: Pinterest rolled out a whole catalog of fresh updates to make the platform more shopping and selling friendly.
Here's what's new:
Pinterest API for Shopping: Merchants will now be able to manage and customize product catalog and metadata, which means better product data for their customers.
Product tagging on pins: Lifestyle Pins are becoming shoppable. According to Pinterest, shopping intent increases 70% when product pins are tagged in brand or lifestyle images compared to standalone product Pins.
Video in Catalog: You'll now be able to add videos to your product catalog and provide a better, more engaging look for your product.
Shop Tab on Business Profile: With a Shop Tab, you've got another place to showcase your products. The new tab will act like an on-platform storefront for your brand.
Oh, and Pinterest expanded ads to three more Latin American markets: Argentina, Colombia, and Chile.
Why we care: Pinterest going big on Shopping can be only good news for advertisers.
These new features are focused on improving key metrics while also improving shopping experiences for customers.
So if you're advertising on Pinterest, you might want to start implementing these new features… They could give you a head start on your competitors.
How to encourage more customers to buy right now instead of… never
"Hmmm… to buy or not to buy…" —most of your first-time customers.
Believe it or not, your biggest bane isn't your biggest competitor… it's the indecisiveness of your customers.
It turns out that between 40% and 60% of deals fall through because customers with buying intent end up changing their minds.
You've probably witnessed this phenomenon yourself.
The good news is, two researchers developed an effective method called JOLT that can help your customers cross the finish line.
Let's break it down…
(J)udge the level of customer indecision: You need to find out quickly if the customer is able to buy… and more importantly, if they're able to decide.
If you can tell from early interactions that a customer is waffling or unsure or needs more time to think things over, it might be best to disqualify them.
(O)ffer your recommendation: Too many choices can be paralyzing, so the further your customers are in the marketing process, the fewer choices they should have to make.
Sellers that can offer recommendations based on customer needs have significantly better chances of closing the deal.
(L)imit exploration: Stats show that the more questions you allow, the less likely you are to sell.
The best sellers use their expertise and persuasion to "guide and demonstrate" the product or service, and anticipate or address customer objections.
(T)ake risk off the table: Customers love knowing they have access to a "get out of jail free" card.
Opt-out clauses, money-back warranties, and other assurances of success can soothe uncertainty and swing the customer's decision in your favor.
There you go… four ways to JOLT customers to buy. Find ways to work this method into your marketing funnel. It may just increase your sales.
Superpowers do exist… at least when you use Facebook Ads
Want to become the Doctor Strange of marketing on Facebook?
Use Facebook's API.
We recently did a Deep Dive into fresh growth marketing tactics.
As part of that research, we took a look at Facebook Ads.
We noticed something odd: When you use Facebook's standard interface for targeting, the platform won't show you all user interest groups.
It'll show larger ones, yes, but there are hidden interests that Facebook won't show you.
To find these hidden interests, use Facebook's API.
When you do, Facebook will show you interests you won't find in the user interface.
Which brings us to a broader insight… APIs often give you more capabilities than user-friendly interfaces.
Yes, they require some extra digging, but you'll find gold nuggets that you may not find elsewhere.
ROUNDING UP THE STACK
GOOGLE: Finally, you can see how well your free listings perform on Merchant Center. Auto-tagging can now display conversions for all free listings and free local free listing experiences. Hooray for better attribution!
YOUTUBE: Want to hook someone on your content? Just play them the catchy part. It's the same for artists on YouTube, who are seeing great success by promoting their work with Shorts. A good place to go looking for creators…
SEO: It's like a news feed… for core updates. Google decided to list all their ranking updates on their official website. Let's hope this new page is the only SEO update for the time being… If you know what we mean.
Google has added a page that lists the Google Search ranking updates to its official docs.https://t.co/YP8qjuQ7B6 pic.twitter.com/ME4YCiC74J

— Adam Gent (@Adoubleagent) July 7, 2022
MARKETING: Pro tip… If you want to hire top talent, you may want to check who your competitors laid off first. Seems to be a new trend. One company's loss is another company's gain!
GOOGLE: Got clients in the healthcare industry? Google Ads just made advertising abortion pills easier. Abortion pill providers can now promote the product even if they don't dispense them at their own facilities, as long as they're a certified online pharmacy.
TWITTER: It takes two to tweet. Twitter is testing a new "CoTweets" feature that will let you share Tweet ownership with another user. Could be useful for brand partnerships, joint announcements, and a lot more.
In Regards To Roe v. Wade
Brands and influencers alike respond to the overturning of Roe v. Wade.
Brands Protect Employees
What do P&G, Target, Kroger, and more have in common? They all are incorporating employee benefits that cover travel for abortions. In addition, OkCupid has made efforts to realign its marketing strategy in a show of pro-choice support. The dating site plans to donate ad space in states more likely to criminalize abortion. In addition, it has swapped its ads in favor of Planned Parenthood messaging. It also encouraged users to participate in a virtual walkout in protest of the ruling after it was announced. These brands aside, others are at a loss and have halted ad spending while they refocus.
Meta Under Fire
On the other end of the spectrum, Meta is under fire for attempting to limit its employees' open discussions of the Supreme Court decisions, citing a policy censoring sensitive conversation in the workplace. This comes after it was discovered that Facebook had been allegedly removing educational posts about abortion pills and banning users. While Facebook is working to correct errors, Meta has received a lot of backlash from critics for its combined issues and actions during this time.
STC POV
Brands being cautious is a typical occurrence when it comes to hot-button social issues, but some influencers may take this as a cue to avoid working with them – and it could affect consumers' purchasing choices as well. Gen Z consumers, who make up 40% of all global consumers, are more likely to support brands and influencers that match their viewpoints. Despite differing opinions on what is expected of brands in light of this issue, a lack of response – or an insensitive one – could impact future shopping habits.
Influencer Marketing Takes On The Recession
As brands brace for a recession, budgets may realign to put a larger focus on digital spending – and influencer marketing could go either way.
A New Priority
With a looming recession forcing marketers to reassess their budgets and priorities, reporting and measurement tools are getting prioritized. Some brands are cutting back on their spending by a noticeable amount to combat inflation, while others in industries like e-sports are ramping up spending instead.
Creators Can Help
Influencer marketing is on the chopping block for some companies that are trying to reduce spending – but is this the right move? It's no secret that content creators have had a big impact on digital marketing over the past several years. The proof is in the metaphorical pudding – utilizing influencers is a must-have strategy to get the most out of marketing budgets.
STC POV
Convincing brand leadership to take a chance on influencer marketing can be a tough sell. Now with a recession on the horizon, strategic moves to maximize those marketing dollars are more important now than ever before. We believe influencer marketing is the key to success in an increasingly digital world. Here's how to get your boss to invest.
Hashtag Pay Me
Eyes are yet again on influencer compensation as new tools help creators gauge their worth.
Calculate Your Rate
The rate calculator, Hashtag Pay Me, is a new tool that influencers can use to rate brands and understand what to charge. This comes alongside apps like F*** You Pay Me and Clara, which help creators connect and communicate about fair pay. Brand reputation is also a topic of discussion related to this ever-important issue. Don't be surprised if you see an increasing number of queer creators talking about QuickBooks, which is making a point to partner with more LGBTQPIA+ individuals for future campaigns.
International News
International trends frequently make their way into the United States. This is why we're keeping an eye on India, which has recently imposed a new tax on the free products that creators receive from brands. China also now requires that creators who speak on topics related to law, finance, medicine, and more must receive prior approval as an "expert."
STC POV
Influencer pay is always going to be a highly debated topic as brands try to stay within certain budgets while influencers make a case for their valuable and highly adaptable talents and skills. We're curious to see how international policy will impact the influencer marketing industry worldwide and in the United States. Could we see future laws that tax creators and brands, or censorship around content that is not delivered by a certified expert? Only time will tell.
Google Analytics 4 is becoming a little less beta
Hooray for "small tweaks"…
The search giant has two new updates for us, a feature and an integration.
Getting a troubleshooter: If your Google Ads campaigns aren't working as well as you'd like, diagnostic insights is a new feature that should help you identify performance issues.
Google says the feature automatically identifies budget, tracking, billing, and other potential problems.
It also offers customized recommendations under the progress bar, which sounds useful.
Better together: Finally… Google Search Console Insights now supports Google Analytics 4 (GA4).
📢 Have a GA4 property but couldn't use it with Search Console Insights? Now you can! We are rolling out GA4 support, check it out! 🧑‍💻https://t.co/XTwC0VhfIW

— Google Search Central (@googlesearchc) July 6, 2022
GA4 is still pretty much in beta and missing a lot of integrations, but at least that's one more integration we can check off the list.
And speaking of updates…
Several new automated features dropped
Microsoft's new features require no setup on your part, which is good because there are several of them…
Two for the crawlers: Microsoft has been fine-tuning their Shopping campaign automation to create a better experience for marketers.
Here's what that looks like so far:
Automatic item update: This feature enables crawlers to search your website for updated product information and sync it with items in your Merchant Center, which means less chance of price mismatch, accurate product availability, and more.
Automated Merchant Promotions: Similar to the previous feature, crawlers will scrape new promotions from your website to create special offers and coupons.
Remarketing Lists: Now you can automatically generate lists of recent web visitors, customers who converted in the last 180 days, and Microsoft's version of lookalike audiences to quickly create remarketing campaigns.
You'll find them in your Microsoft Audience Network, and you can use all three lists together or separately.
… And customer match is expanding to more markets: The feature that allows you to target customers using first-party data just hit several new locations, including South Africa, Turkey, Serbia, Iceland, Bosnia and Herzegovina, and other European countries.
Why we care: If Microsoft Advertising is part of your stack, this batch of July updates gives you lots of new tools to work with.
They seem like opportunities to do more advertising, more smoothly… always a good thing.
6 underrated tips for increasing cash flow for your DTC business
How do you maintain stable cash flow for your direct to consumer (DTC) business—especially in an uncertain economy?
Eric Carlson offers six tips in his insightful Facebook post that can keep the life blood of your company flowing.
So grab that notepad and a pen…
Renegotiate with your existing vendors: Don't be scared to ask your suppliers for more favorable terms. Remember, they depend on you, too. As long as they're reasonable, you may be able to strike a deal.
Renegotiate with the payment processor: Similar to your vendors, payment processors depend on you for business. If you're making $1+ million a year, they may evaluate your chargeback rate and lower their commission.
Get payment terms on ad spend: With Facebook, for example, you can request invoicing or use a credit card to get net 30 at the end of the month. Hey, an extra 30 days of wiggle room is nothing to scoff at.
Increase your debt facilities: Factoring companies, media financing, payment processor financing, credit cards, inventory financing… Leveraging these things can also help you maintain a steady cash flow.
Refinance debt: Maybe you have high-interest debt, or you took out a quick payback loan which is now congesting your cash flow. Try looking for companies that provide debt refinancing to help you extend your loan on better terms and free some cash.
Turn monthly recurring revenue (MRR) into annual recurring revenue (ARR): Imagine a bunch of your monthly paying customers suddenly paying a slightly discounted annual subscription upfront… Some companies will do just that! You can transform your MRR into capital for better cash flow, for a little commission. Find them and use them.
These aren't the only ways to free up some cash flow, of course. But they're good places to start!
Want to get better at marketing? Watch more horror movies
There's a good reason why horror movies can help you level up your marketing…
It has to do with a common tactic in movies called the "cold open."
In horror movies, it's the scene five or ten minutes into the movie, where the bad guy does something bad to an innocent group of people that we never see again.
The cold open exists for a reason: It tells you what you should be afraid of.
Once the tone has been set, an otherwise-happy scene of a group of friends fills you with apprehension—because you know what might happen.
Here's why that matters in marketing: Just like in horror movies, the cold open works like magic in marketing. It goes something like this:
Introduce a scary problem to your potential customers.
Hold that tension while you run through your standard messaging.
Wrap up the pitch with your solution—the solution that solves the scary problem.
Marketers often fall into the trap of talking a lot about their own product, while neglecting to connect with their customers' fears on any level.
That actually does disservice to your customers, who want you to relate to their fears and worries.
Note: Don't create fears that don't exist or use cheap scare tactics. But also, don't be afraid to scare your customers a little.
You'll prove you understand them—and you might sell a lot of stuff.
ROUNDING UP THE STACK
META: Scrap the scrapers! Meta isn't messing around anymore. They've taken legal action against one company and one individual for scraping hundreds of thousands of user data from Facebook and Instagram. Ouch.
BUSINESS: Apparently, how businesses feel about the global recession depends on where they are. 45% of US companies are worried about recession, compared to Germany's 11%. Might be time to start targeting those "fearless" markets.
ADVERTISING: Meanwhile, advertisers are trimming budgets across the globe, and experts are forecasting another challenging quarter. At least we're all in this together, huh?
Authorship and AI writing tools
Who owns the intellectual property when AI technology is used to write content? As more marketers use these tools, it's a question that will become more important. AI writing isn't perfect yet and requires human guidance to create authenticity and originality. When it comes to authorship, there are different regional approaches but all require a human author, even if it's just the person who programs the AI tool to write the copy.
AI marketing spend
The use of AI when it comes to marketing is set to grow dramatically. This year the spend is expected to reach USD 20.82 billion. By 2028 it's expected to jump to USD 107.54 billion. This is across the AI board, so expect more issues than just authorship.
Is the personal brand dead?
As social media has become more prominent in day-to-day life, so has the rise of personal branding. Successful branders often turn this identity into a lucrative influencer career. The downside is that many personal branders share a lot of private information. This looks to be changing amongst Gen Z — digital natives — who are embracing anonymity. Discord has become the destination for anonymous group chats and Instagram is seeing a growth in niche meme-influencer accounts. Is the classic influencer style on the wane?
Mickey in the public domain
Disney could soon lose the exclusive rights to one of its most iconic characters. Mickey Mouse will enter the public domain in 2024, almost 95 years after its creation. Creators will be free to use the original iteration of the mouse as long as the content doesn't lead the audience to believe there's an affiliation with Disney. Earlier this year, Winnie the Pooh entered the public domain and a horror movie is now in production.
Interesting Marketing Video and Report
YouTuber Beluga brings a hacker attack alive on Discord.
This case study video used fast paced talking heads (framed in a Netflix style) that's over 1:30. #Salesforce #SuccessAnywhere
We break down Singtel's Sustainability Report for people who just need the facts quickly.
New EU act could reshape big tech advertising
Big news…
Over the weekend, the European Parliament agreed on the Digital Services Act (DSA), a package of bills that would wrap red tape around Big Tech activities in the EU.
It currently awaits formal approval by EU institutions. But if it's approved, the DSA could go into effect as soon as 2024, which means…
Ad targeting will get even more limited: Tech giants will no longer be able to target users based on race, religion, or gender data, and they'll be prohibited from targeting children.
The DSA also prohibits "dark patterns," or deceptive strategies that manipulate users to buy products and services.
E-commerce platforms will need to monitor their markets: The DSA tasks marketplaces like Amazon with preventing the sales of illegal goods.
Depending on what you're selling, the act could complicate things for merchants and marketers in the EU.
… And those are just two of the several possible effects of this bill.
Why we care: Meta, Google, Twitter, and other "gatekeepers" would be fined heavily for not complying, so the implications of this legislation could be massive for marketers.
But until we know all the specifics—and how Big Tech responds—the best we can do is keep an eye on the DSA's progress and see what happens.
Until then, let's talk about alternative ad channels… like lock screens.
Are ads coming to lock screens?
You know how you check your phone more often than you'd like?
Well, advertisers are planning to do something about it… by turning your lock screen into an ad placement.
No ad block before you unlock: Glance, a Google-backed ad company, is launching in the US, and it's teaming up with a wide range of country's mobile carriers.
Glance launched in Asia in 2019, and has since been added to 400+ million smartphones.
And while the company brings interactive elements like content, news, and games to the lock screen, its primary monetization source is lock screen ads.
Its US release is expected within the next two months, which means new Android smartphones will probably come with it built in.
Why we care: While Android users may hate getting ads on their lock screens, it would certainly offer advertisers a new channel.
… Especially if Glance shows good results in the US.
Would you integrate lock screen ads with your paid strategy?
Motivate your customers to spend more using these pricing strategies
Knowing how to use psychological triggers can be the difference between running a successful business and going bust.
Jared Ablon recommends trying 10 pricing psychology tricks to appeal to your customers and drive more sales.
Companies use pricing psychology to trick you into spending more.

Here are 10 pricing secrets you can use to your advantage…

— Jared (@jaredablon) July 2, 2022
Let's see how they work…
Value pricing: Expensive products can feel more valuable. Make your product too cheap, and your customers may question its value.
Charm pricing: This is a well-known trick… Prices ending in 9 sell better than those ending in 0. For example, a product priced at $200 statistically has less chance to sell than the same product priced at $199.99.
Buy one, get one free: It's basically the same offer as handing out 50% discounts on two products. But shoppers feel like they're gaining more with a free product.
Shorter prices: Price appearance can make something look more or less expensive. For example, $1500.00 feels much more expensive than $1500 or even 1500.
Anchoring: When you list multiple products, show the most expensive product first. It usually makes customers spend more.
Bundle items: Believe it or not, customers would rather pay a single lump sum rather than purchase items separately. Bundle your items and you increase average order value while encouraging shoppers to buy.
Website price positioning: If you position product price on the top-left of your page, it feels less expensive. On the other hand, positioning your price to the right makes it seem pricier.
Wording: By using words like "small," "low," and "tiny," you can make your product appear cheaper.
Alliteration: This one is wicked. If your pricing has a sequence of the same numbers it's much more likely to sell. Nine-ninety-nine is much more appealing than eight-seventy-two.
Decoy in the middle: You might've heard of this one… Give your customers three options, but the middle option should be there to boost the sale of the third. Make it so the third option brings more value for the price.
Now that you've learned these psychological tricks, it's time to start implementing them, no?
A short guide to making your time count
If you've spent any amount of time on the internet, you've probably heard of deep work.
The idea is to do intense, focused work, usually completed in short sprints.
Here is our best advice for making your time count:
Stop tracking your hours. Work expands to fill time. When you plan to work, say, eight hours, your projects tend to slow themselves down to fit that timespan. Instead, focus on short bursts of distraction-free work. You may be surprised how much more you get done.
Separate busy work from deep work. Checking emails and Slack messages is busy work. One tip for doing busy work: Set a timer for 30 minutes. Open your email and Slack and rapid-fire responses to as many messages as possible. Don't allow yourself to check messages outside of this window. Afterwards, take a break to mentally reset before going back to deep work.
Do fun stuff when you're not working. For most people, a healthy balance of fun, healthy life activities alongside work is far more productive than a workaholic, 80-hour week schedule with no room to breathe. To do good work, you need good rest.
It's easy to get sucked into the black hole of Slack messages, email, and 12-hour days.
Resist the temptation—you'll thank yourself later.
ROUNDING UP THE STACK
GOOGLE: Search Console's link report keeps showing fewer and fewer links. Makes sense, since Google claims link reporting just ain't a priority for them. But it's also a bummer, since link reporting is a priority for lots of third-party tools…
TIKTOK: False alarm? Now TikTok claims it's not abandoning its live shopping expansion in Europe, after Financial Times reported otherwise. Maybe we'll find out what's really going on later this year.
TWITTER: Running an agency? Twitter just released a feature that lets you identify yourself as the creator of an image or video. Might be something to include when you link to case studies and portfolios. Who knows, maybe you could get clients from it.
Twitter launched Creative Metadata Tagging feature

"Creative metadata tagging allows partners and agencies to identify themselves as the creator of image + video creatives"https://t.co/JQKZR7LPMT pic.twitter.com/1ywzX1DLBF

— Matt Navarra (@MattNavarra) July 5, 2022
Links are nofollow again
Did Twitter just prank us all?
After making all links dofollow a few weeks ago, Twitter suddenly decided to make links nofollow again.
Oh by the way, Twitter links are nofollowed again. 🙂 @rustybrick pic.twitter.com/BO5kIMOWdX

— Glenn Gabe (@glenngabe) July 1, 2022
What it means: Many search engine optimizers (SEOs) use Twitter as a link source to strengthen their website's authority.
But with Twitter links back to nofollow, getting a backlink from the platform won't do much for your link building efforts.
Why we care: It's not the first time social media pulled a bait and switch on us. We've all seen things like organic reach and promising features come and go.
Twitter's decision just proves two things:
Owning your audience is crucial.
It's also wise to diversify your link sources so you can mitigate damage to your SEO because of changes like this.
Oh, and this makes us wonder… If you've been using Twitter dofollow to build links, have you noticed any change in your rankings yet?
Crypto advertising is down
Guess we won't see Matt Damon in any more crypto ads…
Crypto companies went from pouring millions of dollars into Super Bowl ads to kinking the hose.
… And the decline is expected to continue: With the crypto market tanking from $3 trillion in November to $900 billion, companies like Crypto.com and Coinbase are dramatically cutting ad spend.
Coinbase alone cut its ad spend by 98% early this year… then cut another 68% in April.
Why we care: If you're in crypto advertising or another industry seeing similar drops in ad spend, it's not all doom and gloom.
Now's a good time to test more "agile" marketing methods that don't require huge budgets and still produce good results.
Like they say… Adversity breeds opportunity.
5 mistakes to avoid when doing customer research
Lots of marketers know that the better you know your customers, the more successful your marketing will be.
That's not as easy as it sounds, however. As Katelyn Bourgoin points out, there are five mistakes that can get you useless info instead of precious data.
I did 300 customer discovery interviews before launching my tech company

We still managed to build the wrong thing

5 big mistakes that people (including me) make when interviewing buyers:

— Katelyn Bourgoin ⚡️ (@KateBour) June 28, 2022
Let's get into 'em…
1. Asking people what they want: As Steve Jobs once said, "It's not the customer's job to know what they want."
Customers know their problem, not the solution. So when you interview them, your job is to understand their problem and their emotional state before and after fixing the problem.
Once you know that, you can design the solution.
2. Asking people about their future behavior: We humans are terrible at predicting how we'll behave in the future.
You get better information by asking people what they did in the past.
Here's a fun experiment Sony tried:
They asked teenagers what they thought about Sony's new yellow walkman – they loved it!
After the interview, they offered them a free walkman and let them choose between a black and a yellow one.
They all picked the black one.
3. Asking for opinions: While opinions can be insightful, they don't always match people's actions, so take them with a grain of salt.
4. Not interviewing actual buyers: The highest quality information will come from people who actually spent money on the product.
5. Bad timing: It's not just who. It's also when. The best information comes from people who recently bought your product.
Why? Because they just went through the decision process, so the emotional and rational reasons for the purchase are still fresh in their mind.
Don't have customers yet? Here's what you can do:
Interview the customers of your direct competitors.
Interview the customer of your indirect competitors.
Interview prospects in your buying journey.
Aaaand there you go! Five things that will help you know your buyers better and create profitable marketing strategies.
How we increased our referral conversion rate to 35%
Want to grow your newsletter?
Start a referral program.
A substantial portion of our newsletter subscribers come from referrals, a system we're continually fine-tuning.
Here are a few insights from the conversion rate optimization we've done:
Remember that referral programs have two audiences. The first is the person doing the referring; the second is the person being referred. It's easy for marketers to forget about one or the other.
We increased conversion rate by 8% with a simple copy upgrade. We added the phrase "Your friend" to the copy, making the final header "Your friend thinks you want to be a smarter marketer." This works because of the principle in the first bullet point—you want to include both sides of the referral in your copy. Remind people they're getting this link from a friend.
We have a referral-specific landing page. Instead of linking referrals to your standard homepage, create a referral-specific page with different copy. Your referral process will feel more personalized this way.
It takes some time, but creating a referral-specific page and testing the copy can go a long way to bringing in hundreds or even thousands of new subscribers.
ROUNDING UP THE STACK
SEO: Marketers spend so much time worrying about all the things Google can penalize us for… Especially when it comes to local SEO. But we rarely talk about methods that are effective and never flagged… like the ones in this article.
BUSINESS: Have a great product idea? Unfortunately, most ideas aren't as good as they seem… and mostly because they never go through a proper validation process. This little framework can help you find out if your idea is as good as it sounds.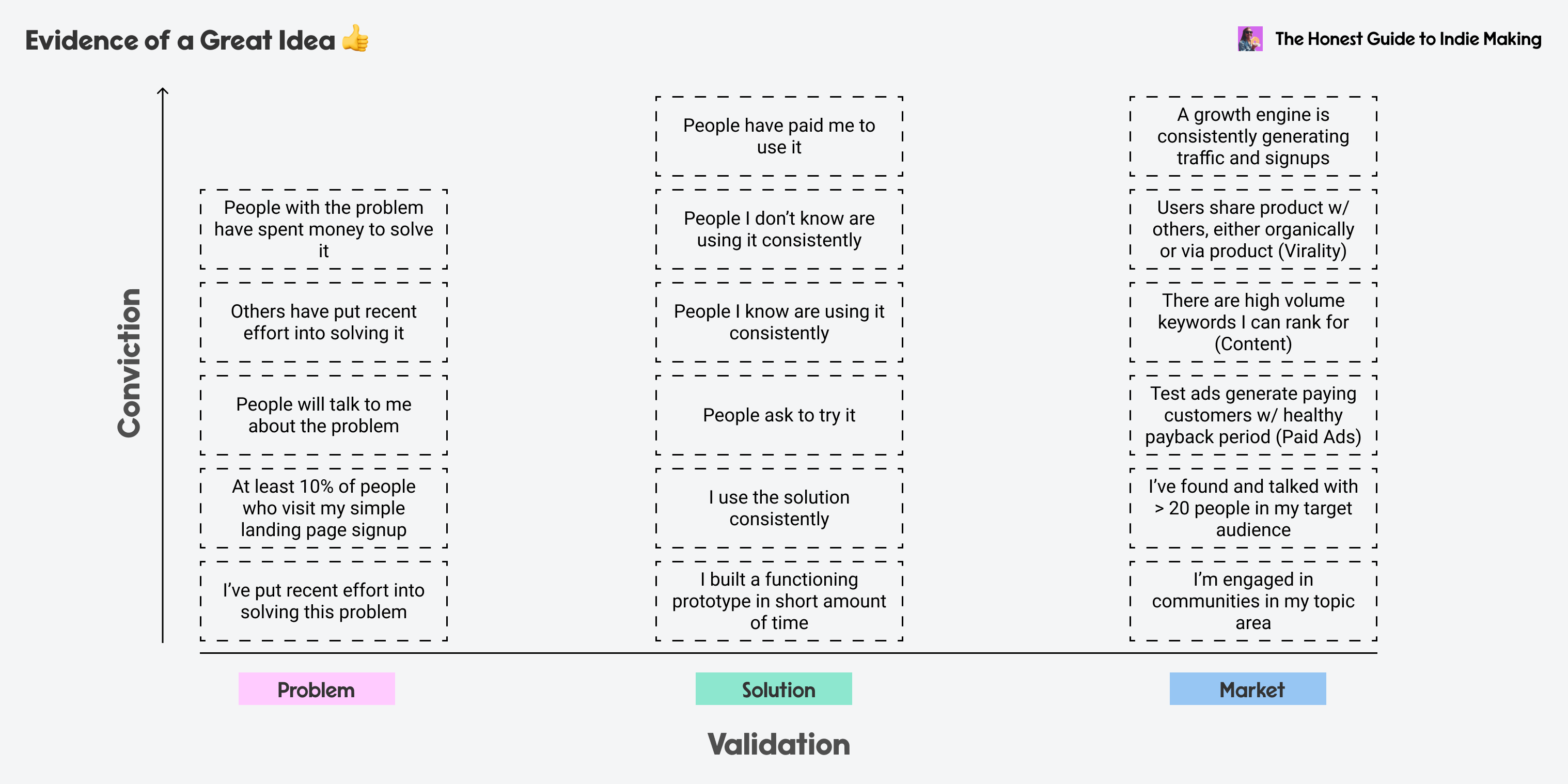 METAVERSE: If you decide to get your brand inside the metaverse, you'll have to choose an exact store location. Who would have thought you'd need to think like a brick and mortar in a universe where there is neither?
The future looks serious
… That's according to a memo Facebook employees received from the company's chief product officer, Chris Cox.
Serious times call for serious measures: The memo warns of a "slower second half of the year," but it also lays out the company's plans for the near future:
Perfecting Shops ads: According to Cox, keeping users on the platform is key to "mitigate signal loss." It looks like Facebook will double down on Shops apps to ensure "exceptional onsite experience."
Going all in on Reels: Time spent on Reels has doubled year over year. Cox's memo describes a "shift towards recommending relevant content" to billions of users… Turning Facebook's feed into TikTok, essentially.
Company metaverse pages: Among other metaverse updates, the memo mentions making company accounts accessible throughout the metaverse. Does this mean we'll see the Meta Business Suite in the metaverse soon?
Why we care: Economic "headwinds" aside, if you're running ads on Facebook and Instagram, this could be good news.
Facebook's investment in what's working for users could mean higher engagement and conversion for marketers.
And speaking of what's working on social media…
Is "authentic" social media taking over the web?
Younger generations just aren't into perfection.
And going by recent trending apps, the time of fancy filters and face apps may soon be over…
Honest answers only: "NGL" (Not Gonna Lie) is the most recent Instagram sensation.
The app lets users send anonymous questions to and receive truthful responses from other users.
It also removes foul and derogatory language with machine learning and language filters, creating a more positive environment where users can express themselves freely.
The rise of authentic apps: Anonymous Q&A apps like Ask.fm saw brief success in the past, while Ask Me Anything (AMA) on Reddit continues to be popular.
Meanwhile BeReal, another authentic app, just keeps growing.
What can you do: If you want to resonate with the youngsters, be honest and raw.
Try being open about your brand's weaknesses, run Q&A campaigns, and leverage user-generated content (UGC).
Not gonna lie… A more authentic web could be a good thing.
How a simple Google search can increase your chances of ranking on page one
So you spent a few hours doing keyword research, and now you have a juicy list of queries to target…
Stop right there!
Before you invest time in making content, take a few seconds to find out what the competing content looks like… and what your chances are of ranking in the search results.
Niche Site Lady recommends you look for six characteristics in the ranking content. And it's easy… you can identify them with a simple Google search.
Before a keyword gets added to my list I ALWAYS type it into Google and check the results manually.

I'll only write it if I KNOW I can rank in the top 3.

Here are the 6 things I look for:
🧵👇

— NSL (@NicheSiteLady) June 18, 2022
Let's start looking…
Do the titles match the keywords? If you search for "How long to drive across Scotland?" and the first articles in the results are about "How to visit Scotland," that's a sign you might have an easy win.
How does your Domain Rating (DR) stack up against the competition? Check the DR of each website on page one. Ideally, your DR should be higher.
Are there forums on page one? Usually, Google only ranks forums like Reddit and Quora when there are no good articles to show. If you're seeing sites like that at the top, there's a good chance you can beat them.
Are there e-commerce websites on page one? This could mean you misunderstood the intent of the keyword.
… Unless you're planning to write a listicle like "Best products to bring on holiday." Then you could be onto something.
What's the word count of the top 5 articles? If they're all really short, you have a higher chance of beating them.
What's the quality of the content? These are the signs of poor quality:
Poorly written.
Big walls of text.
Stock photos.
Bad grammar.
Not enough headings.
Doing this simple search analysis will help you decide if it's worth creating the content or not. And who couldn't use a lift when it comes to search engine optimization?
When you shouldn't use the "%" figure for growth numbers
It's a familiar scene…
You get a weekly growth report from your marketing team or your agency. You open it up.
Wow, a 25% week-over-week growth in active users! This is huge!
Then you check the actual numbers: Your user count went from 4 to 5.
Sure, it's 25%… but suddenly the growth doesn't feel so huge anymore.
Here's the problem with percentage metrics: Because of how most people have been conditioned to view percentages, they create the illusion of stable growth.
Many agencies like to use percentage metrics with early-stage startups because 25% looks a lot better than… well, "we added one user."
But when you're in the early stages of a campaign or company growth, your numbers are going to fluctuate a lot.
Using percentage points to track growth at early stages adds a layer of confusion that you don't need. If you gained one, five, or ten users, just say so.
Later on, when you have tens of thousands of users and growth is more predictable, percentages make more sense.
The Crew's insight: When you're dealing with easy-to-digest numbers, percentages can obscure the real picture.
Instead, celebrate the successes as they come along.
Whether it's one new user or 10, it's still a win.
ROUNDING UP THE STACK
ADVERTISING: While we can't predict the future of Connected TV (CTV) advertising, we do know what isn't happening. Real-time bidding. That could be good news for brands that invest in creative…
ECONOMY: Inflation hits everyone differently, based on their demographic group. This post by Axios will help you understand how inflation is affecting your customers' spending habits.
AMAZON: Ad groups are finally coming to Sponsored Brand (SB) ads, while SB video campaigns can now utilize multiple video ads. It's still not perfect, though. Amazon doesn't select best performing ads, so you need to test multiple ads yourself.
No more hidden subscriber data
YouTube is turning a flashlight on subscriber count.
And that could actually make advertisers' lives easier…
What's going on: YouTube plans to officially disable hidden subscribers July 29, making numbers of subscribers visible to all users on the platform.
They say it's to prevent comment spam, but…
Advertisers just got a new metric to track: With clear subscriber data, it could be easier to find relevant influencers, compare and track campaign results, and avoid scammy creator accounts.
And if your competitors' subscriber base is growing fast, that may give you insight into what's engaging your audience.
It's not the only metric, of course… While subscribers aren't the only metric to consider when looking for influencers and creators, they can help you gauge the health of an account.
For example, you could check an influencer's account to see if they're losing or gaining a lot of subscribers within a period of time. If they're hemorrhaging subscribers, that's a red flag.
Useful, right?
Customers are getting more careful
… and it seems like the economy is to blame.
No more impulse buys: According to the latest Adobe Commerce research, inflation and high costs could prevent shoppers from spending big during the holidays.
And those who do buy are going to be picky:
76% plan to study online reviews before buying products offline.
61% of shoppers say recommendations and personalized offers make them more likely to buy.
Nearly half said that they're more likely to purchase if the retailer offers a Buy-now-pay-later (BNPL) option.
Holiday blues: The upcoming holiday sale could be one of the most challenging in recent years… and trustworthy brands are the ones most likely to thrive.
What you can do: Focus on making product descriptions detailed and credible. Also, go big on testimonials, reviews, and user generated content (UGC).
Finally, consider adding a BNPL feature so your users can split payments.
Your customers may feel more comfortable buying if they know a purchase won't empty their checking accounts.
How to scale your TikTok account to 100k followers using a virtual assistant
If you could use a qualified social media manager, but can't hire someone now, this will still help you grow your social media accounts.
It's a simple strategy Tim Duncan shared that lets you outsource some of the growth tasks related to your TikTok account or any other social media.
Its task is as follows

Divide comments into categories:

1. Potential buyers – ask specific questions about products and services

2. Questions – a simple question on the topic of the video

3. Haters

4. Emoji

— Tim | TikTok UGC Agency 🌎 (@timduncaan) June 17, 2022
Hire a virtual assistant (VA), and give them three simple tasks to help you gather useful data and boost engagement:
1) Daily competitor analysis. Make a list of 10-20 of your top competitors. Then create a spreadsheet and let the VA add the following data every day, for the following metrics:
Link to the video.
Category.
Number of views.
Number of comments.
Number of reposts.
The most frequent question in the comments.
Use different colors to categorize the findings:
Blue: The video has many comments from users interested in buying.
Green: The video generated more than 500k views.
Yellow: The video gets 100k to 500k views.
Red: The video scored less than 100k views
Then, when you create your weekly content plan:
Reshoot videos marked as blue and green or just use them as inspiration.
Find out how to improve videos marked as yellow and make them better.
2) Trending hashtags and sounds in the TikTok Creative Center. Have your VA check the daily trending hashtags and sounds in your category. Choose the "New to 100" option to find hashtags that are gaining popularity.
Then have your VA create a daily list of the top 5 hashtags and sounds.
3) Ignite conversations in the comments section to boost your reach. Have your VA reply to comments. This will help you address buying questions instantly and boost the reach of your videos.
There you go!
The single trait great creative people have in common
We've got a tiny-but-mighty insight for you today…
When you're working on a project, save the limitations until the very end—don't start with them.
Too often, great ideas die because people think "it'll be too hard to build" or "it's too complicated."
As a result, the great ideas don't get generated in the first place.
Most talented creatives do the opposite. When they start a project, they dream as big as possible. Then, as they build, they accept limitations as they arrive.
For example: Let's say you're building a website. Instead of telling your designer to stick to the basics for the sake of the developer, let your designer run wild.
Let them create the best thing they can think of.
Then, pass it to your developer and see how far they can take it.
Why this works: It helps you overcome any preconceived worries about a project.
Because if you let those worries squash your creativity to begin with, you'll never give yourself the freedom to create the big ideas you have in your head.
Try it sometime and see how it goes!
ROUNDING UP THE STACK
TIKTOK: Testing, testing. The platform is trying out a new Shopping feed, a hub where you can buy relevant products from the platform's shop. The feature is currently available in just a few countries, with no indications when—or if—it will expand.
APPLE: South Korea 1, Apple 0. The company is now allowing South Korean apps to use third-party payment methods, based on the country's recent Telecommunications Business Act. A sign of things to come?
INSTAGRAM: Excuse us, but it's "Reels," not "videos." Instagram is automatically turning every video into Reel format—making the platform even more like TikTok.
Instagram is now making EVERY video a Reel

h/t @ChristinaSBG pic.twitter.com/YLRDhT1nw0

— Matt Navarra (@MattNavarra) June 30, 2022
SEO: Google is removing rich results containing weapons, tobacco and vaping products, recreational drugs, and gambling products. In other words, these results can no longer come with featured snippets, star ratings, prices, and more. Guess it was inevitable.
GOOGLE: Remember the controversial "15 MB thing" from Google's bot documentation updates? Turns out, it has been there all along, we just haven't been paying attention. Collective sigh of relief.
Safeguarding elections is no longer Zuckerberg's priority, according to several Meta employees who spoke to the New York Times.
The company, with its focus on building out the metaverse, has also reduced the number of internal roles focused on elections from 300 in 2020 to 60. Remember, the U.S. midterm election comes up in November, so expect to see a rise in mis/dis-info on Facebook.
And as Meta turns away from the news space, it's starting to pull support for its CrowdTangle tool, which is popular among journalists and researchers trying to spot trends and fake news.
In February, Meta reportedly started an internal process to shut down the tool but put its plans on hold in the face of European regulation. Researchers say the tool is now buggy without any support and they're worried about what would happen when it's eventually killed off.
Snapchat launched its paid plan called Snapchat+.
It gives you special powers, including being able to see which people have rewatched your Stories. You can also change the app icon. Seems like a thing people would pay for.
Substack cut 13 jobs — about 14% of their workforce.
The co-founders said they want to make the company less reliant on additional fundraising in the future, especially in this current economic climate.
More layoffs at Netflix.
This time, the company cut about 300 jobs across multiple functions. "We made these adjustments so that our costs are growing in line with our slower revenue growth." Netflix's stock is down 70% since it said it lost 200,000 subs in Q1. It expects to lose 2 million subscribers this quarter as people leave their pandemic sofas.
With the worst of the pandemic behind us, Clubhouse is fighting for relevance.
It's testing a new feature that lets users join private groups called Houses. You can also post text messages in the Houses — memos that linger for a week before disappearing.
U.S. FCC Commissioner Brendan Carr wants Google and Apple to remove TikTok from their app stores.
"As you know TikTok is an app that is available to millions of Americans through your app stores, and it collects vast troves of sensitive data about those U.S. users," he wrote. "It is clear that TikTok poses an unacceptable national security risk."
With TweetDeck shutting down this week, you might be looking for a replacement.
Try Tweeten, where customised notifications are a thing. Works across Windows and Mac.