Privacy
Social media sites will no longer have to take down "legal but harmful material," since the UK government is amending its proposed Online Safety Bill. Can you say "online privacy is complicated" five times fast? Read more: Online Safety Bill: Social media sites will no longer have to take down 'legal but harmful' material in amendment
Influencer Marketing
A lot of money has been invested in the influencer industry – $16.4B this year alone, to be precise. Even more interesting are the returns on that spend. It's worth it, as long as you get a few things right. Read more: Does Influencer Marketing Really Pay Off?
Marketing
Can science help you sell cookies? This interesting report suggests you make use of different marketing approaches to sell different items. Small teaser – the less you appeal to rationale, the better. Read more: Using Science For Selling? Sometimes Yes, Sometimes No
Do Newsletters Still Work?
The short answer is yes. The hype may be around the metaverse, social platforms and video but the humble newsletter still packs a content punch. If you're reading this, you probably agree. You do have to make it useful though, it's not about the hard sell but engaging in a way that isn't spam. Here's why the format still works.
Newsletters Still Part of Marketing Spend
For advertisers in the US, newsletters are still a big part of their digital spend. But it's not for clear ROI reasons. 86% believed a newsletter was a vital connection point between brand and consumer while 88% found them a valuable way to reach consumers when no third party data was available.
Economic Power of the Creator
The rise of the creator economy is a result of creativity becoming a central part of our daily lives. Technology to create and share what's going on in our heads has seen a huge growth in the creator class. In 2022, more than 300 million people across nations like the USA, Korea, Japan and Australia posted creative content. Money is following the creator class, with US$15 billion invested in creator platforms. While not everyone is making money from their creative output, things are changing, and the creative class could become a middle class contributing to economic growth in areas well outside of Silicon Valley. Read more: The Creator Economy is the future of the economy
Larry David Still Has Influence
The best thing about this year's Super Bowl was the FTX ad starring Larry David. While the collapse of the crypto giant ironically proved the ad correct, don't expect David and other influencer's reputations to be tarnished. Still, influencers might want to do a little research when it comes to endorsing a brand, and definitely not accept payment in crypto. Brands need influencers for perceived credibility, but it's more important to make credible business decisions. Read more: The FTX Bankruptcy Flameout Won't Burn Larry David or Influencer Marketing
Sales
Guess what? Ringless voicemails are illegal. The practice many businesses use for cold calling falls under the same Telephone Consumer Protection Act (TCPA) that forbids robocalls without consent. So if you don't have permission, you're breaking the law. Read more: The FCC is cracking down on ringless voicemail spam
Black Friday
Forget about customer lifetime value for a sec. Think about holiday season value – aka the amount each shopper will spend during the holidays. According to Deloitte, customers will spend $500 on average – or 12% more than last year. Read more: Deloitte: Shoppers to spend an average of $500 during Black Friday week
Yelp
Yelp launches Spotlight ads. A new, highly visible home screen ad format that will allow you to reach high-intent users that are near your stores. Sweet, considering Yelp records over 134 million visits per month… Read more: Yelp launches Spotlight Ads to enable brands to reach consumers using video through Yelp's homescreen
WhatsApp
Finding, messaging, and buying from businesses on WhatsApp just got easier – for a select few countries at least. Meta is testing new navigation features in Brazil, Indonesia, Colombia, and the UK before making them globally available. Read more: New Ways to Find and Buy from Businesses on WhatsApp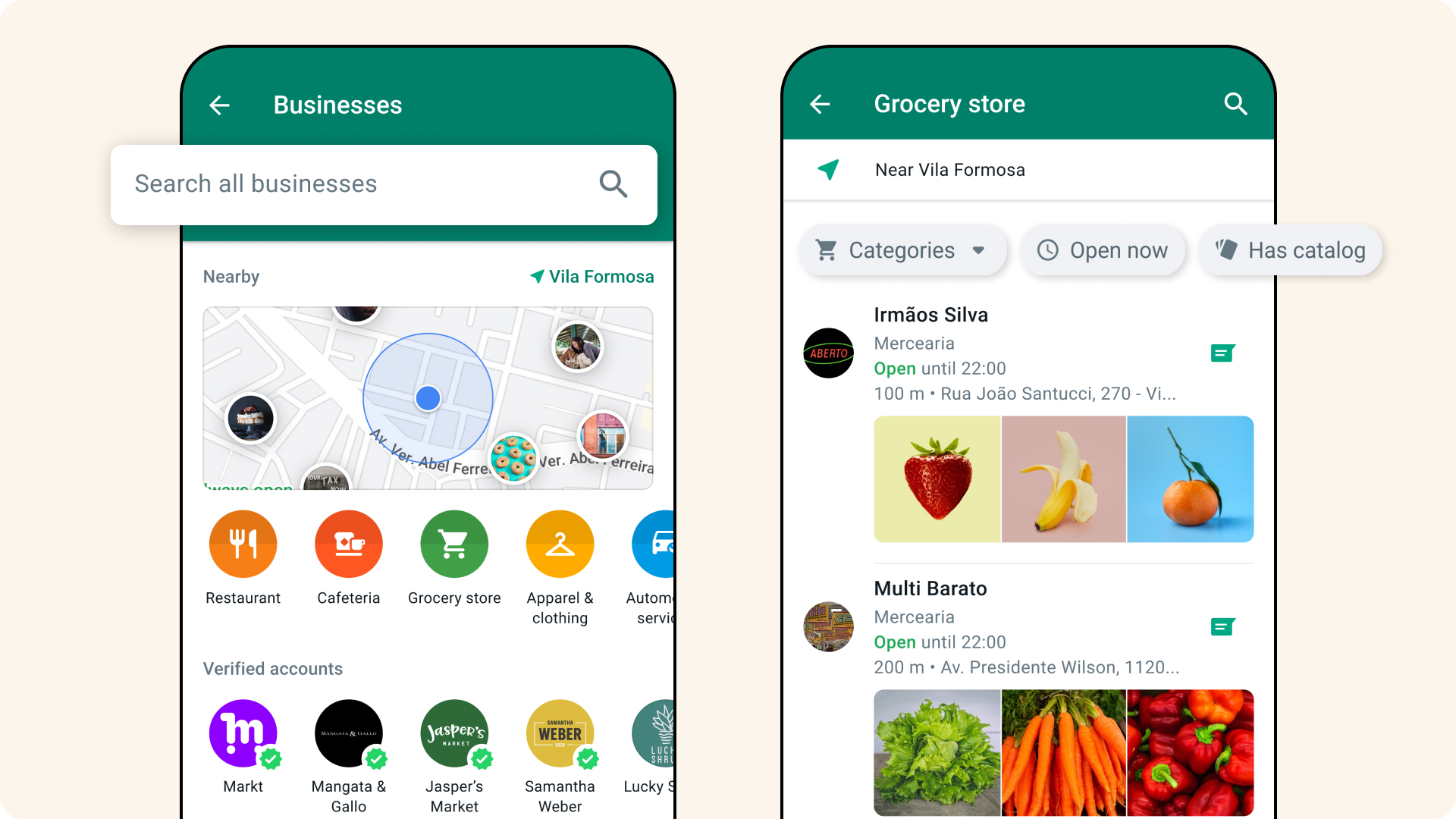 The popular feature arrives on WhatsApp, meaning you can start getting more insight from your communities on particular business and marketing-related topics.
📊 Polls are here!

Now making decisions in the group chat is even easier and even more fun. pic.twitter.com/WVsAI6Nk2B

— WhatsApp (@WhatsApp) November 16, 2022
LinkedIn
New guide alert. LinkedIn wants to help you promote your Document Ads with their new tips and best practices, which include making your PDFs easily accessible, easy to read, and crazy good-looking. Read more: Getting the Most Out of LinkedIn Document Ads
The platform finally started rolling out the much requested feature, and it should be available soon on the Android app as well as on the web.
Linkedin is rolling out an in-app schedule posts feature! ⏰

Currently available on Android and web only. pic.twitter.com/TzMJCwT2uR

— Matt Navarra (@MattNavarra) November 22, 2022
There are so many ad types, it's easy to get lost every now and then. This new LinkedIn B2B guide to every ad type should provide more clarity… and help you set up campaigns on the platform. Read more: A B2B Marketer's Guide to Every LinkedIn Ad Type
BuzzFeed
BuzzFeed has been the poster child for the first generation of social media-focused viral publishers. A decade in, it's struggling to find relevance in the very space it created. Read more: The unbearable lightness of BuzzFeed
How Long for Video Content?
It's not just the written word, shorter video content is also preferred by all demographics. In a recent survey, 96% of respondents aged 18 to 38 watched videos that ran for less than four minutes. While Boomers were less likely to watch videos in general, 75% favoured a four minutes or less running time. It doesn't matter who your target audience is, keep it brief.
Apple's Meta Headset
Apple is taking on Meta in the commercial headset market. Rumour has it the smartphone innovator will be releasing an "extended reality" headset combining virtual, augmented and mixed reality. Meta has reportedly sold 15 million of its Quest 2 headsets, creating a buzz in the market, which should make Apple's version much sought after. Read more: Apple's mixed-reality headset could arrive next March for US$2,000
3D Content Creation for Everyone
As virtual headsets become more common, the tools to create 3D and virtual content are becoming easier to access. London-based Anything World recently raised £6.6 million to make anyone a 3D content creator. Artists will have access to thousands of open source 3D materials to entertain anyone who picks up the new Apple headset. Read more: Anything World raises £6.6m 'to make anyone a 3D content creator'
PayPal
New policy from PayPal – you either use it or you lose it. Money, that is. The company has added an "inactivity fee" for all accounts that haven't been active within the past 12 months. So what to do to avoid being charged? Simply log in. Read more: PayPal Help > What is the inactivity fee?
Disney Plus
Disney fired Bob Chapek as CEO and brought back Bob Iger after just two years. Wall Street hasn't been kind to Chapek, especially after Disney reported $1.5 billion in losses at Disney+, the streaming division, with higher costs on production, marketing and tech — while charging a lower price than Netflix. "The grand experiment chasing subs at any cost is over." Read more: Robert Iger Returns to Disney Facing Radically Different Streaming Landscape
What's your age and gender again? Disney Plus wants to know – and won't let you use the platform until you tell them. Why, you may wonder? For an unsurprisingly simple reason – to serve you targeted ads on their streaming platform. Read more: Disney Plus demands users' age and gender so it can "deliver targeted advertising" as ads launch approaches
.@disneyplus You don't need our genders and birthdays. You have credit card information for the primary account holder, which is enough to verify that I'm an adult. Rethink the policy. pic.twitter.com/Ua2N50Sezj

— Sean Smith (@SeanSith) November 14, 2022
Music
Are you looking for royalty-free music for your podcast or video? If you've done this before, you know it's a bit of a pain — the discovery process of finding the music, the totality payment, and then the editing so it fits. Or you could use Soundraw, an AI music generator. It lets you pick from genre, instruments, mood, length — and then generates tracks and variants.
Microsoft
Videos, videos everywhere! Microsoft has finally made Video ads broadly available to all advertisers in the United States, Canada, United Kingdom, and four more countries. Read more: It's time to press play! Drive performance with Video Ads
Design
Mobile phone design went through a weird adolescent phase that was "catshit bananas". Some of you will know exactly what I'm talking about. It wasn't pretty. There was the flip phone, which briefly made us all feel really, really James Bond-y, but then there was the pivot phone, the slider, the twist phone, the phone with a kickstand, and then there was that weird KGB phone with… a t-shirt tag.
After the early bricks but before smartphones, there was a stretch where phone design went absolutely catshit bananas (1/?) pic.twitter.com/QWUF6K8dVF

— Gerry McBride (@GerryMcBride) November 13, 2022
Major layoff event
Morning Brew cut 14% of its staff. CEO Austin Rief says advertisers are worried and there's "a lot of fear and uncertainty" in the economy.
Morning Brew is laying off 14% of its staff, per an internal email this morning. CEO Austin Rief says the cuts are due to "a lot of fear and uncertainty" in the economy which is spooking advertisers. pic.twitter.com/3gd5eEoflu

— Max Tani (@maxwelltani) November 17, 2022
Patrick Collison of Stripe did a strikingly similar message that would have scored well. Their cuts are 14% of a total of 8,000 people, so around 1,120. The compassion and humanity is good to see compared to you-know-wtf at Twitter. Read more: CEO Patrick Collison's email to Stripe employees
The co-founder of Airbnb, Brian Chesky, did an apology letter that is another arguably comparable standout a couple of years ago. In early 2020, like most companies around the world, Airbnb had to let go of nearly 1,900 people — or 25% of their total staff of about 7,500 — a much larger percentage of a much smaller total employee count than Meta's (and for completely different reasons). Again, their layoff package was similarly generous. Read more: A Message from Co-Founder and CEO Brian Chesky
But the apology-comms juggernaut hardly mitigates the pain of having your job — and much of your life and your family's – pulled out from under your feet. The hope is that it allows for a bit of dignity and a gentler landing through the transition. Performative remorse is a cringey thing, and yet saying sorry well is big business. For some, it's an integral part of managing a brand. This is a great New Yorker piece about the art and science of the apology through the ages. "Likely, this could be quantified: you'd see it in the price of your stock, the number of your Twitter followers, or the percentage change in your Netflix viewership." There are well-documented ways to get this right — and horribly wrong. But we've lost something here. The "culture of forced, performed remorse has… not only… elevated wrath and loathing… it has demeaned sorrow, grief, and consolation." Read more: The Case Against the Twitter Apology
Do you know people that were affected by the layoffs? This open-source Google Sheet is to match open roles in Southeast Asia tech with people open to work, and people willing to help. "This document is open for edits. Please only use this form for its intended purposes – do not edit or delete info that is not yours. Times are tough enough." Be gentle and helpful, please.
Facebook
A new feature enables members to make themselves moderator of a Group. You probably want to disable it for your group. Read more: Facebook Adds New Groups Option Which Enables Members to Make Themselves Moderators
This new Facebook feature would lead to threats of violence and keyboard warrior warfare in 99% of the local community groups im in 😆

"If you enable this feature
– every member will be able to make themselves a group moderator"

🔥🚨🥊🤬

h/t @debra_fisher pic.twitter.com/huRBQFEYzi

— Matt Navarra (@MattNavarra) November 12, 2022
Newsletter
Substack just released its Bestseller badge, a feature that shows how many paid readers a writer has, based on three ranking categories of hundreds, thousands, or tens of thousands of subscribers. Time to peep on competitors… Read more: Introducing the Substack Bestseller badge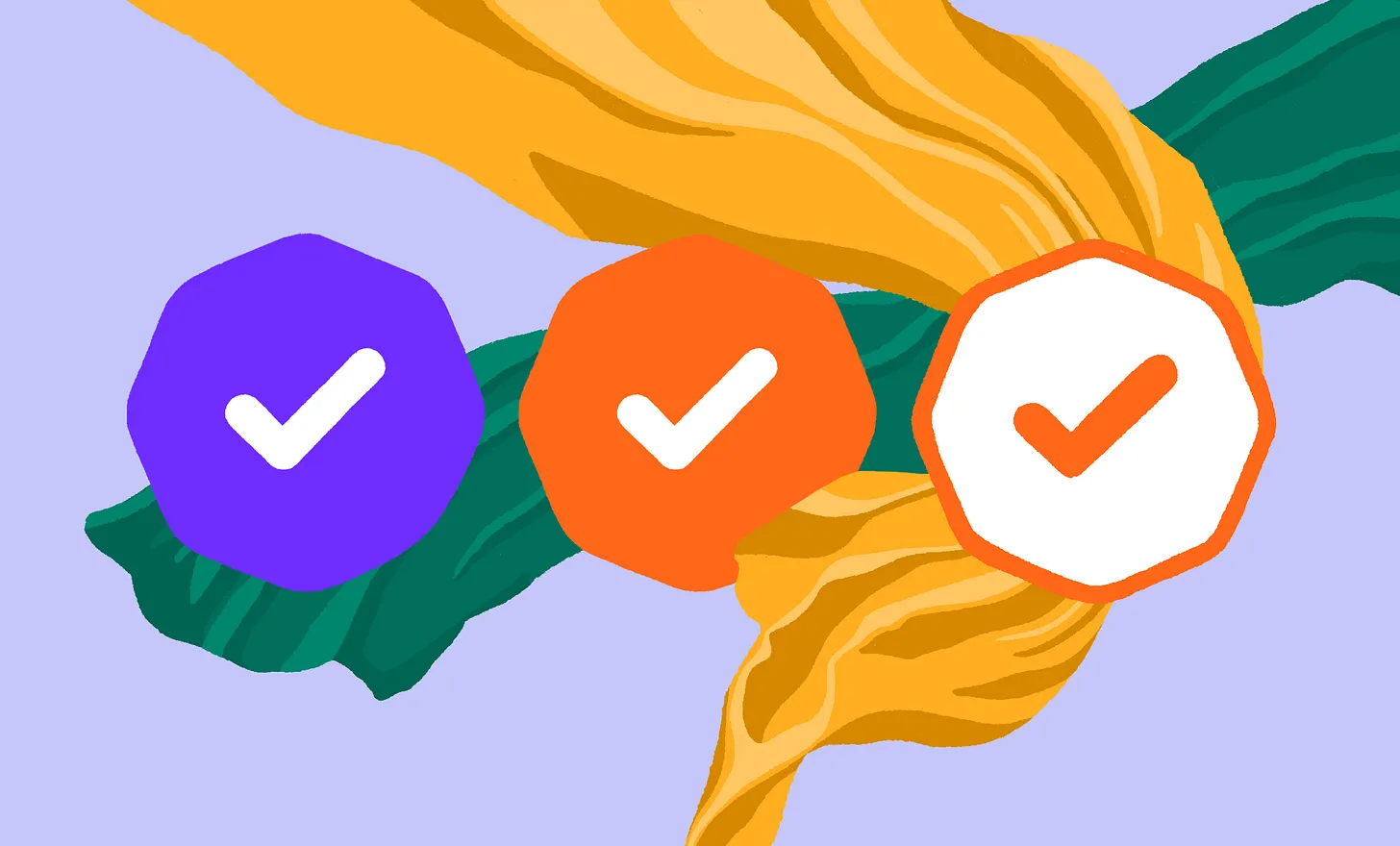 Pinterest
The race to the small screen is hot. Pinterest TV just expanded to Canada, with a focus on holiday shopping inspiration. Read more: Pinterest TV expands to Canada, bringing first-ever live North American holiday shopping experience
After an initial invite-only period, Pinterest made its collage-making app, Shuffle, freely available to the general public. Apparently, the app is popular with Gen Z. Might be worth studying if that's your target audience. Read more: Pinterest launches its collage-making app Shuffles to the general public
Trends
Protocol, the two-year-old tech focused news site, will reportedly close later this week. About sixty people will lose their jobs in the company that was started by former Politico publisher Robert Allbritton. "The reality is that the ad market tightened, particularly in the tech space, which exacerbated some existing challenges that are typical of a new startup." Read more: Protocol, the tech-news focused website, will shutter and lay off its entire staff
Vice will reduce costs by up to 15%. It won't fill some open job positions while trying to reduce operating and admin costs. "We are not immune to the commercial pressures of the current economy including ongoing cutbacks by brands and advertisers."
NEW: Vice Media CEO Nancy Dubuc emails staff that the company is reducing its costs by up to 15%. pic.twitter.com/Oxlv0q7Leu

— Ben Mullin (@BenMullin) November 16, 2022
Traffic from news aggregators was all the rage just three years ago. Apple News, Google News, and SmartNews remain the top drivers, but the sheer volume is starting to thin. "By and large, people are just not reading as much as they were during 2020." Read more: News aggregators aren't growing like they used to, but publishers still see their value
Jobs
Here's an interesting look at how tech companies announce layoffs. "The ultimate test of a leadership team's empathy." Read more: Meta's and Stripe's layoff memos are a lesson for companies on accountability and empathy
Amazon
Does Amazon have an ad problem? Users claim they're targeted by a ton of low quality, "rebadged" dropshipping products on the platform, making it harder to get solid, organic product results. Read more:
Almost everything on Amazon is becoming an ad
Amazon is reportedly planning to spend more than a billion dollars on theatrical releases. Bloomberg says there are plans for 12-15 movie releases a year starting from 2023, a marked divergence from Netflix. Read more: Cinema stocks jump on report of Amazon's $1B-plus investment in theatrical releases
If you thought Jeff Bezos hated advertising, you're wrong. Amazon has become an ad-selling machine. This piece breaks down Amazon's effort to become a power player in the advertising industry. Read more: Basically everything on Amazon has become an ad
A long-awaited feature by sellers has just been released. You can finally see your portfolios and their performance in one dashboard, side by side. The only question is… did it arrive too late?
Another one of the cool #unboxed updates to have a closer look at.

It's one of those upgrades where it will be difficult to imagine a time in which this wasn't possible…

We are now actually able to see our Portfolios and their performances side by side.

For what though? pic.twitter.com/V9I2WUQjIV

— David Zimmermann | Amazon Ads Systems & Softwares (@ddzimPPC) November 9, 2022
Deepfake Content Marketing
Marketers love celebrity endorsements. The problem is they're expensive, hard to negotiate and even harder to ensure celebrity cooperation (we suspect). Thanks to AI-enabled deepfakes, these problems could be a thing of the past, especially for the morally dubious marketer. AI technology is becoming so sophisticated and widespread that getting Elon Musk or Burce Willis to appear in your ad is easy. What are the ethical and legal considerations though?
What about businesses?
From a quick bit of research it is not actually clear how many Twitter handles are businesses. But businesses may need blue verification tick more than others – and be more willing to pay. Digital marketers love the platform. In B2B 54% use it while 46% of B2C digital marketers follow suit. According to our old friend Simon Kemp at Kepios, something like 28.5% of workers report that their business uses Twitter for work-related activities (full report on DataReportal).
YouTube
YouTube Music and Premium are growing even faster this year than the last. The two services added 30 million paid subs, bringing the total number to 80 million. Read more: YouTube Music and Premium gained 30 million subscribers in just one year
YouTube just released Live Q&A. This new feature will let you create and manage Q&A and "ask me anything" sessions during live streams. Read more: 💬 Introducing Live Q&A – a new way to interact w/ viewers on live streams
YouTube Shorts on TV
Back in 2020, YouTube Shorts were released to take on the rising popularity of TikTok. While the format didn't quite emulate TikTok's popularity, it has managed more than five trillion views. This week, YouTube tried to reach a new audience by rolling out Shorts to smart TVs and gaming devices. The videos are optimised to be consistent with the mobile experience, but maybe the audience just prefers watching on a mobile? Read more: YouTube begins rolling out Shorts on TV globally starting today
Metaverse
Roblox's Manuel Bronstein has some thoughts on how to make game ads in the metaverse more profitable. The first step? Get into the same headspace of gamers… and forget about stuff like gravity. Read more: Advertisers need to think like gamers to succeed in the metaverse
Instagram
Over 18? You'll have to prove it. Instagram is partnering with Yoti—an age estimation technology tool—to verify users are old enough. The process includes uploading a video selfie for Yoti to examine. Read more: Instagram age verification: Social media giant to use automated analysis of video selfies to allow some UK users to 'prove their age'
Social Media
BeReal has won the hearts and screens of iPhone users. The most talked-about new app this year—and the one TikTok already tried to copy with TikTok Now—has won Apple's official iPhone App of the Year for 2022. Read more: App Store Awards celebrate the best apps and games of 2022
Remember when we reported on LinkedIn getting post scheduling? We've got more details. Apparently you'll be able to schedule a post in half-hourly slots by clicking on a little clock icon, like you would on Twitter. Read more: LinkedIn's new feature lets you schedule posts for later
Everyone seems ready to get on Mastodon. But each time I try it, I find myself wincing away. I'm not the only one. "I'm not the first to notice that Mastodon is sort of a weird sad office birthday party with four people sitting around eating sheet cake with all the lights on compared to Twitter being like Studio 54." Read more: I Joined Mastodon And All It Took Was My Sanity And Self-Esteem
A growing body of research suggests that human behaviour on social media – like coordinated activism, information cascades or harassment mobs – is similar to to beahviour assumed by flocks of birds. Read more: How Online Mobs Act Like Flocks Of Birds
Twitter is dominating headlines, but another platform is quietly reaping the benefits. Mastodon—a decentralized platform positioned as Twitter alternative—has recently passed one million active users and prides itself on not having ads… yet. Read more: Boosted by Twitter drama, Mastodon reaches 1 million active monthly users
Apple
iPhones, iPads… and iAds? It's becoming more evident that Apple wants to be an ad company, first by paving the way for market advantage with App Tracking Transparency regulations, then following up with multiple new ad placements. Smooth moves, Apple… Read more: Apple is becoming an ad company despite privacy claims
Apple capped its AirDrop feature in China after protesters started using the feature to share images to other iPhone users. The latest iOS update now limits the window that you can receive files from non-contacts to 10 minutes. Read more: Apple Limits iPhone File-Sharing Tool Used for Protests in China
After preventing app developers from fingerprinting users to protect privacy, the Apple Store is now… gathering detailed behavior data from users. And it appears to be more than they consented to share! Sniff sniff… we smell a double standard.
🧵
1/5
The recent changes that Apple has made to App Store ads should raise many #privacy concerns. It seems that the #AppStore app on iOS 14.6 sends every tap you make in the app to Apple.👇This data is sent in one request: (data usage & personalized ads are off)#CyberSecurity pic.twitter.com/1pYqdagi4e

— Mysk 🇨🇦🇩🇪 (@mysk_co) November 3, 2022
More ad placements coming… It seems Apple is planning to run ads during soccer games after striking a partnership with Major League Soccer (MLS). Apparently the ads come in three tiers, including a dedicated package, paid TV+, and free TV app. Read more: Apple building 'advertising network for live television' as part of new MLS deal
Regulations
Google or the frat house that never stops partying? We'd say the first. This time, the fine worth $392M. What did Google do? They secretely tracked users' location data, even after they turned it off. Read more: Google Agrees to Pay $392 Million Over Location Data Collection Accusations
Britain's Online Safety Bill—a law meant to sanction platforms that allow hate and offensive speech —is going back to Parliament due to public backlash. It's believed platforms would use censorship to "avoid hefty fines," which could endanger free speech. Read more: Online Safety Bill to return with watered down rules on 'legal but harmful' content after free speech backlash
Snapchat
Snapchat partnered with Amazon to introduce thousands of eyewear brands to their AR experience. That means shoppers can find, try, and buy their next pair of glasses directly from the platform. Read more: Snapchat's latest AR shopping experience lets you try and buy eyewear from Amazon
Online shopping is getting big on Snapchat – literally. The app announced a new integration with BigCommerce, allowing BigCommerce merchants in the US to display their products in Snaps. Hooray for more options. Read more: Snapchat Integrates with BigCommerce to Facilitate More In-App Shopping Options
Netflix
Netflix reportedly entered a bid for streaming rights to sports leagues as it moves into live sports broadcasting. It's been eyeing the ATP tennis tour, as well as less-popular leagues which they can then grow into franchises. Read more: Netflix explores investing in live sports, bids for streaming rights- WSJ
What has 720p quality videos and 5 minutes of ads after every hour of content? Yep, Netflix Basic with Ads plan. It's launching today and with less content that they hoped for. Apparently, five major studios are yet to be convinced it's okay to run ads against their content. Read more: Netflix Basic with Ads tier still missing a lot of content, just 24 hours from launch
Don't Believe (all) the AI Hype
We've already started experimenting with AI for content creation. It can certainly help with writing and illustration but don't expect it to do all the work. When it comes to graphic design, it can be an invaluable tool to generate ideas quickly. And it certainly cures writer's block.
Publishers Rejecting Ad Tech
Bloomberg Media recently announced that it was cancelling the business partnership with its ad tech vendor. Instead of accepting low quality ads and the revenue they provide, Bloomberg is going with an 'audience first' approach. Big publishers like Bloomberg attract a specific audience and they are starting to understand how valuable this audience is to advertisers. It means taking more control over the ads that appear on these reputable sites.
The Continued Growth of Programmatic Advertising
The move by Bloomberg and other publishers doesn't mean the end of set and forget for programmatic advertising. In 2021, programmatically sold advertising was worth US$418 billion. By 2026, it's expected to grow to US$725 billion. With advertisers starting to understand that quality content needs quality advertising, this could weed out the bad ad tech players.
Jumping the Paywall
Consumers definitely value the content created by certain publishers. A recent study has found half of US consumers attempt to bypass paywalls. Searches for "paywall bypass" are on the rise and there is a growing concern amongst publishers to balance content security and discoverability. The bottom line is that content is valuable, so publishers need to put a value on the work and how it's presented online (including the ads that appear next to it).
Interesting Marketing Video and Report
Is Iceland the closest you'll get to an intergalactic holiday? #visiticeland
Would an AR enthusiast have even heard of 80's pop band Duran Duran?
Opposing World Cup fans always get on in an Uber.
Fast camera work and quick edits bring the co-working/living space alive.
Real life footage and dynamic animation offer up food shortage solutions.
The corporate world, via a slick face to camera, finally discovers influencers and the creator economy. #CMO #Marketing
Retro styled animation explains the synthesiser.
There's more to professional surfer Bethany Hamilton than the 2003 shark attack.
Mountain Dew uncovers the original drone delivery service. #DEWnation​
It takes a certain amount of animation flair to make a tax video that doesn't make you angry.
Slick animation explains how PayPal creates a trusted network between buyer and seller.
Who needs to talk about a car's features when you can show its parts lifting a piano.
Google
A small study suggests that 100+ word reviews tend to stay at the top of a listing for longer. There's one problem, though – most wordy reviews are negative. Time to encourage customers to get wordy with their praise! Read more: Study: Longer Reviews Stay At The Top Of Google Local Listings Longer
There's a 60% chance you'll encounter duplicate content somewhere on the internet, according to Google, though it seems authentic content will continue getting more attention from search engines. Read more: Google: 60% Of The Internet Is Duplicate
About 60% of the Internet is duplicate. @methode
#SearchCentralLive pic.twitter.com/jcuu1qrSKQ

— Kenichi Suzuki🇺🇦鈴木謙一 (@suzukik) November 24, 2022
Google is testing a Rewarded Ad Gate program, allowing you to monetize engaged users by showing them ads every fifth web visit that encourage them to "unlock" gated content. Read more: Google Adsense Rewarded Ad Gate (beta)
A tiny update from Google, but useful if you want to run Gambling and games ads in Maryland. Google announced it will begin to accept and run ads for sports betting from certified, state-licensed entities in Maryland. Read more: Updates to Gambling and games policy (November 2022)
Picking up beauty products and sneakers in augmented reality just got a bit better… Users shopping for makeup can now search for "foundation shade" and match it with models with a similar skin tone, while sneaker shopping just went 3D. Read more: Use new AR features to shop for beauty products and shoes
You'll love this if you organize events. Google just introduced .rsvp top-level domains, and they seem really handy. They'll certainly make your New Year's Eve invites look cool! Read more: You're invited to all new .rsvp domains
Google is adding new features to help users find the best possible deals, including promotion badges, coupon clippings, deal comparisons, price insights, and more. Time to pop some tags. Read more: New ways to find holiday deals on Google
So long, Google Hangouts. The chat feature previously built into Gmail is going away and is being replaced with Google Chat. Most messages and contacts will be automatically migrated, and Google will let you export data until January 2023. Read more: Google puts an end to Google Hangouts once and for all
Meta
Meta has been charged with a $275M penalty for breaching Europe's data protection law. The fine is related to an inquiry opened in mid-April of last year, when the personal data of 530M Facebook users was exposed online. Read more: Data Protection Commission announces decision in Facebook "Data Scraping" Inquiry
You might have been hit with messages offering to "help you unlock your IG account". Seems Meta is trying to put an end to this practice where some companies bribe Meta employees to help users regain control of their accounts. Read more: Meta Employees, Security Guards Fired for Hijacking User Accounts
Meta is getting machines to fully curate the Facebook News tab in the UK. That section is currently managed around the clock by a team of about 15 journalists. Read more: Meta to replace Facebook News tab's human editors with AI
Meta's Oversight Board (bet you forgot all about them) overturned an internal moderation decision that removed a post because it compared Russian soldiers to Nazis. The board said the company needs to take special care when moderating content related to an "unlawful military intervention". Read more: Meta's Oversight Board says Facebook should change the rules for wartime posts
the 28-day attribution window is back? It looks like you can find it under the "Compare Attribution Settings" feature in your Ads Manager, though Meta hasn't made an official announcement yet. Fingers crossed this is real. Read more: Meta Brings Back 28-Day Click Attribution
Advertising
A ProPublica investigation shows that Google's ads have been running on sites spreading misinfo. These ads are a major source of revenue for many of these sites that deliver falsehoods about Covid or climate change. The report shows that the ads appear mainly on non-English sites, which tend to be a lower priority from a risk management perspective. Read more: How Google's Ad Business Funds Disinformation Around the World
Bloomberg took the plunge and turned off third-party ads on its site. That's definitely a smart way to improve the quality of ads, as well as to focus the sales team on building direct relationships with brands. Bloomberg is taking it one step further — it's opened up its first-party data to advertisers. Read more: Bloomberg Opens Up Its First-Party Data To Advertisers
Despite recessionary tales told by retailers, the amount of money poured on retail media ads shows no sign of stopping… maybe because retailers offer advertisers access to first-party data. An alternative to Facebook Ads, perhaps? Read more: As retailers sell more ads, marketers' frustrations and fears grow
Beware of connected TV (CTV) ad fraud. The overall average ad fraud rate in open programmatic buys is 19%, with Google Chromecast, Sony, and Apple topping the list. Meanwhile, Microsoft, Roku, and Amazon Fire ranked the lowest. Read more: CTV Ad Fraud Moderates In Q2, Chromecast Devices Riskiest
If you thought Uber push notifications were annoying, how about Uber push notifications advertising other brands? Because it appears that's next. Could be good news for advertisers hunting for new channels, though… Read more: Uber tests push notification ads, a feature literally no one wants
eCommerce
How do you sell more? Display your items on marketplaces everyone buys from, obviously. This list shows the most downloaded apps this month for both Android and iOS, with Temu, Amazon, and Walmart leading the pack. Read more: Where's Everyone Shopping? The Most Popular Shopping Apps this Holiday Season
So you're ready for Black Friday. What about Secondhand Sunday? Poshmark—one of the biggest second hand online stores—has announced a holiday taking place on November 27 to promote thrift shopping. Yikes, more Q4 campaigns… Read more: Poshmark creates Secondhand Sunday holiday
Three out of four US shoppers use smartphones to make online purchases, Pew Research reports. And one in three shop on mobile at least once a week. Marketers and merchants, you know what that means – optimize for mobile. Read more: For shopping, phones are common and influencers have become a factor – especially for young adults
A fast fashion Chinese shopping app is gaining huge traction, even in the US. It's called Temu, and it got 3.4M downloads in just three months. It's also the third most downloaded app in the US App Store right now. Read more: Millions of US Shoppers Downloaded This New Chinese Shopping App
Shopify introduced Forms, their native—and free—customizable email capture app that integrates with your Shopify store and all the native apps that you use. Sounds like a handy tool if you're a merchant! Read more: Introducing Shopify Forms: Grow Your Marketing List, for Free
eBay is turning back the clock to the good old days of thrifting. The popular e-commerce platform announced it will advertise only second-hand or refurbished deals this holiday season to help with "rising costs and also being kinder to the planet." Read more: Ebay urges shoppers to pick old over new this Black Friday
eBay reported low, but still better-than-projected revenue, with its main drivers being refurbished and luxury goods. It seems like shoppers are turning to better value buys amid surging inflation. Read more: EBay's focus on luxury to refurbished goods drives results beat
Thrifting is becoming increasingly popular among higher-income shoppers as well. The secondhand market is expected to grow by 80% in the next five years, growing twice as fast as regular retail. Macklemore was onto something… Read more: A resale 'revolution': Affluent shoppers embrace secondhand shopping
SEO
apparently guest posts should be nofollow. According to John Muller, this has long been Google's policy, and your links can be treated like spam if caught. John says guest posting is "more of an ad than a natural link." Bummer… Read more: So Many SEOs Just Don't Know Guest Post Links Should Be Nofollowed
Believe it or not, guest posting is very much alive… at least according to the 44% of participants in a recent Twitter poll who claim to still do it. Hey, as long as it works!
Do you guest post for SEO reasons?

— Dr. Marie Haynes🐼 (@Marie_Haynes) November 17, 2022
If you're worried about links from old websites jeopardizing your ranking… don't. John Mueller says those links are probably irrelevant. If you do see old links sending traffic, it doesn't hurt to "301" them. Read more: Google: Some Old Links May Be Irrelevant (AKA Link Rot)
No, stuffing keywords in local reviews probably won't affect your overall rankings. One study put keywords like "fresh cut Christmas trees" into a bunch of company reviews, but rankings stayed the same. Good to know. Read more: Keywords In Local Reviews Does Not Impact Google Local Rankings; Study Says
Business
Are those pound sterlings in their eyes? The UK government banked £360M—or $434M—through the Digital Services tax it imposed on US tech giants. That's 30% more revenue than predicted! Guess taxing Google, Amazon, and Apple 2% of their gross revenue pays off… Read more: UK's digital services tax reaps almost £360m from US tech giants in first year
This report zooms out of the apparent crisis and claims we're actually facing a stabilization of the ad market as we move away from the lockdown days. Interesting perspective. Read more: SMI: Market Data Implies 'Normalization,' Not Necessarily Recession
Online marketing is a young industry, but the global population is getting older and older. How will an aging workforce and customer base affect your business? This article offers some clues… Read more: The Global Population Is Aging. Is Your Business Prepared?
Real or fake? Apparently over 30% of the reviews you read online are indeed fake… and most shoppers can't tell the difference. No wonder big tech companies have started taking the matter seriously. Read more: Up to 30% of online reviews are fake and most consumers can't tell the difference
More than a third of US small businesses couldn't pay their rent in October because incomes were "being eaten by inflationary pressures." Restaurant owners and real estate agents were the ones most affected. So… more remote jobs incoming? Read more: More Than a Third of US Small Businesses Couldn't Pay All Their Rent in October
New York City's new law requires private sector employers to list proposed salaries in all posted job ads as a way to "promote salary transparency." Does this mean we'll see more transparent marketing job postings in the future? Read more: 4 million NYC workers will now see how much jobs pay before they apply—here's what to know
TikTok
Not everyone is feeling the pressure. While others are laying off their workers, TikTok is apparently hiring and is set to double its staff. If you needed any more signals about who's currently leading the social media space race… Read more: TikTok recruits amid tech layoffs
Looking for content inspiration? TikTok published a 2022 Discover List of top creators and innovators on the app. A good way to learn more about what's moving the needle on the platform and maybe even find future influencer partners. Read more: The Discover List: Meet the TikTok Creators of 2022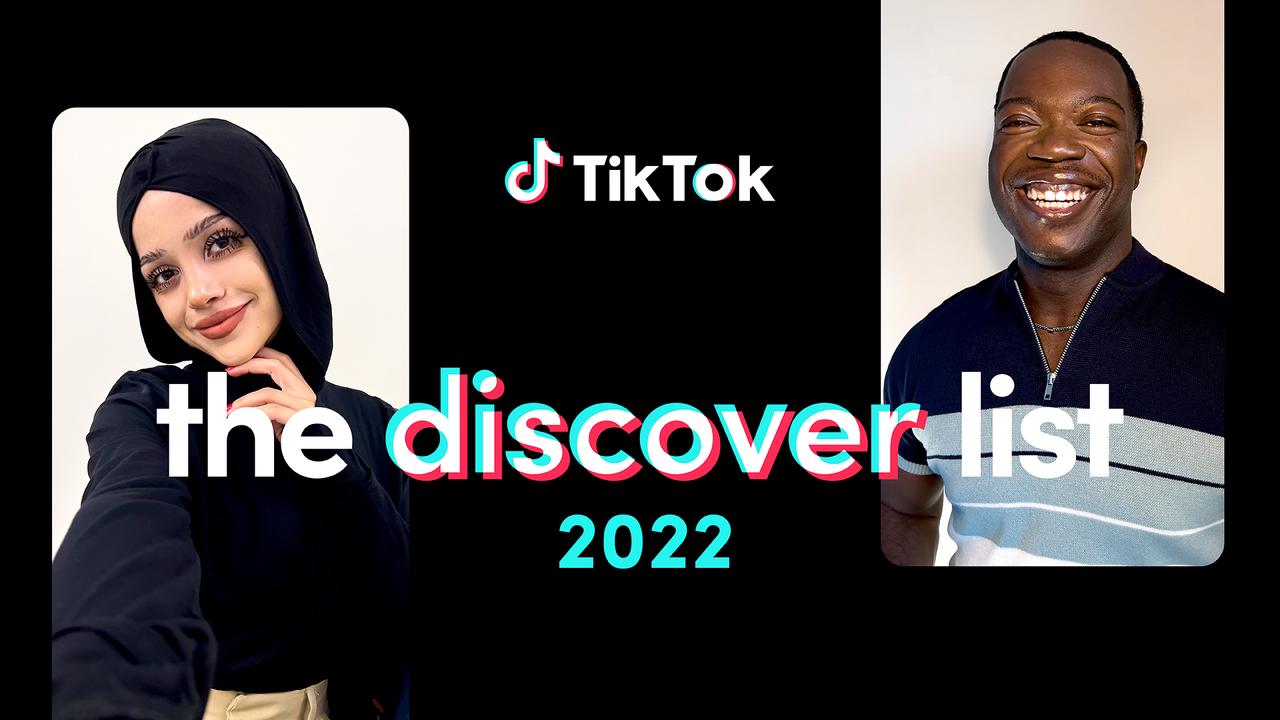 TikTok has been secretly scoring creators based on metrics like "cooperation index," or "diligence index." According to confidential documents, TikTok meant to share these scores with partners to help them pick the right influencers. Read more: TikTok Secretly Scores Influencers on Metrics Like 'Cooperation' and 'Diligence'
Why record your voice when a text-to-speech tool can sing for you instead? TikTok's powerful feature is becoming available for more users, so see if it appears for you. You won't regret it, pinky promise.
TikTok users losing their minds over new text to speech voices 🗣️😳

Including the new singing voices 🎶 pic.twitter.com/exsWTKLHOL

— Matt Navarra (@MattNavarra) October 31, 2022