Google is like that one friend who runs several marathons, triathlons, and mud runs a year.
It's their lifestyle. And it's hard to keep up…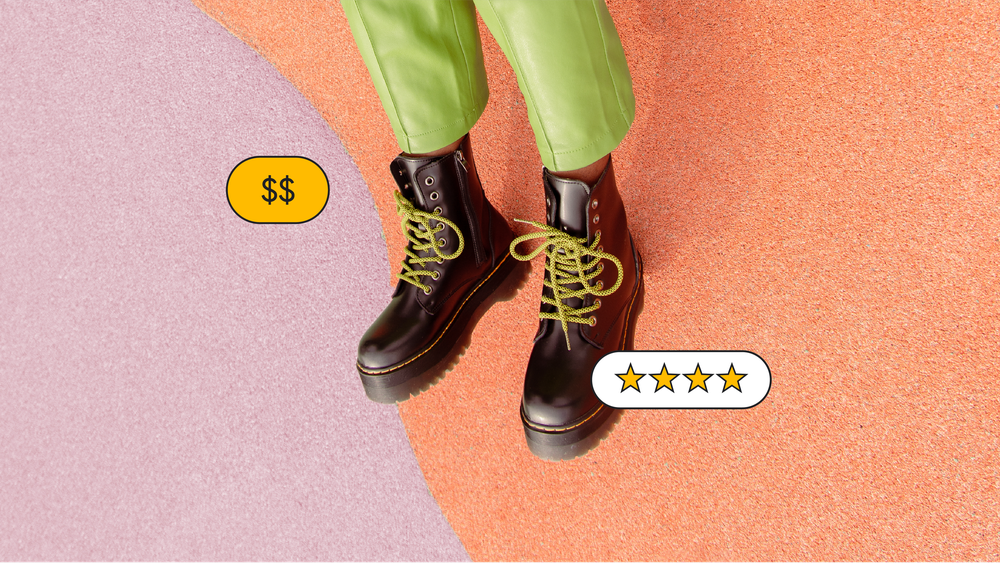 Not just for browsing: It seems Google wants to transform its search engine into a fully shoppable experience. The company added nine features based on three categories:
Visual ways to shop, including what's trending, 3D shopping, Google-recommended complimentary apparel pieces, and access to a visual product feed that looks like an e-commerce marketplace.
Tools to help users shop, like buying guides for every niche. There's also a page insights tool that tells you the upsides and downsides of a brand's website experience. Did you catch that? Upsides and downsides of your web experience. Yikes!
Personal shopping experiences that give users curated personal recommendations, several product filters, and a Discover tool where you can "scan" images of clothing with Lens to see where you can buy it.
Multi for multiples: Google is making its multisearch feature—previously in beta—widely available. The feature lets you ask a question about an image by pointing your camera at it.
For instance, the "multisearch near me" option helps you find out whether an unfamiliar item—such as a plant—exists in your local gardening shop. Nice!
Spirited debate: You'll soon see a new search tab labeled "Discussions and forums" which will help you find helpful content from forums and message boards.
SEOs and content marketers, you might want to double down on helpful, well-written forum posts.