Still on the effects of the pandemic, TravelPerk will go hybrid, combining remote and in-person work formats. In an article from this week, the TravelPerk's CEO Avi Meir shares more about how this will look like – and where the decision came from.
When we look at the global scene for travel tech, seems like Brazil is a great place for travel companies to kick-off. I'll be interested to see how Brazilian founders will keep up after the pandemic. By the way: if you know a Brazilian travel startup which we should keep an eye on, hit reply and let us know 🙂
California-based startup Miles – or "the universal rewards platform for all forms of travel", as they say – has raised $12.5 million in Series A funding. The money will be used to grow the team, expand their marketplace and to move further with research and development.
For anyone needing an extra doses of confidence about travelling safely, TravelPerk offers a solution called TravelCare, which provides real time restrictions and guidance on both departure and arrival destinations.
As a result of a freshly established partnership, Amadeus will now offer Hopper's fintech solutions. This means any travel provider will be able to integrate Hopper's fintech solutions which increase average order value, improve margins, and drive customer satisfaction. The deal starts by offering two products: "Cancel for Any Reason" and "Price Freeze", but with plans to expand in the future.
Amadeus is the first travel brand to incorporate IBM's Digital Health Pass. Amongst other features, it lets airlines receive confirmation that "a passenger is ready to fly, without the need for transferring or storing the traveler's personal health information by the airline or IBM". I think this is awesome.
Paving the path for sustainability in the travel industry, Icelandair has made it clear their intention to be amongst the first airlines to explore electric and hydro powered flights.
So many people going on roadtrips this year. SO MANY. The statement itself might not be surprising, but to see a company like Skyscanner is now offering personalised road trips is definitely something I didn't see coming. I think that adopting Inspirock's solution is a great way for them to explore this (established) trend.
Helping more than 250 million users to book, plan and manage their travels, the leading travel app Ixigo has raised $53 million led by the Singapore sovereign wealth fund GIC. I mean… just ahead of the IPO!
German startup Acomodeo announced a strategic partnership with Booking.com. Their platform now offers accommodation types specifically curated for business travel across 206 countries and territories. Or, as they call it: the world of corporate of accommodation.
Trains, trains, trains: there is so much going on around the European rails lately. And although it's true that the current pandemic might have encouraged more people to avoid crowded airports and travel by train, it is not the only reason. TravelPerk loves trains <3 and here are more reasons for everyone to hop onboard, too.
After announcing a huuuge funding last week, the UK-based fintech Revolut now launched Stays: a feature that allows users to book travel accommodation directly through the app, and receive up to 10% of their money back. "We've built Stays to make it easy for people to find and book their perfect break in their ideal destination. After 18 months of endless restrictions and lockdowns, we want to give people more and make their money travel further." says Marsel Nikaj, Revolut's head of savings & lifestyle. Let me tell you: a fintech just found a pretty innovative way to jump into travel and I love it. Oh, and here are other ways in which fintech startups can support the hospitality industry.
Korean giant Yanolja has raised US$1.7 billion from SoftBank. The travel and leisure unicorn keeps profitable amid the pandemic and now looks into a more advanced global travel platform by levering AI and big data to personalize offerings for users.
Israel-based startup Bookaway has closed a $46 million investment round. It will now form a portfolio of businesses focusing on ground and sea transportation booking services – first brands to join are GetByBus and 12Go. The funding is aimed at the company's growth, particularly by acquiring other brands and expanding its global reach.
The Indian startup OYO raised $660 million from global institutional investors such as JP Morgan, Deutsche Bank and Mizuho Securities. The funds will be used to pay off debt and invest in product technology.
EU unveiled a new green plan which is kind of a big thing for the future. Amongst many of the new regulations, two main things will highly impact the travel industry as we know it: airlines will need to pay more when they emit CO2 and shipowners will have to pay for their pollution, for the first time.
AAlchemy Ventures, together with ESADE BAN and Tez Tour, launched a challenge for Travel Tech and Hospitality startups to identify the most promising and innovative projects worldwide. Wondering about the prize? Well, the winners will get an investment offer from Tez Tour as well as a whole pack of benefits, such as access to their clientele to roll out and test the product, several training and acceleration opportunities.
Former eDreams Odigeo colleagues Mauricio Prieto and Mario Gavira have launched an analysis of the driving forces in online travel.
Delta Airlines reports $652 million profit in the second quarter of this year. This happened for the first time since the pandemic hit. Obvious good news for Delta, but this also brings good hope for the whole industry.
With the mission to make the outdoors more accessible to all, Wildpoint announced a new funding of €310k. The UK-based startup will now focus on expanding their marketplace, built for campers to book their next stay.
Last weekend many of us watched as Sir Richard Branson took off on a spacecraft. Virgin Galactic claims to have already sold over 600 tickets for the experience, priced at $250,000 each. And then their shares started going down. As many major publications are now talking about spaceflight being an everyday commercial thing, I'd love to hear from you: what do you think, Alex, will spaceflights be something we can really look forward too?
British Airways launched a new platform for passengers to order their drinks and meals onboard. The solution will start running on selected flights from next Monday.
Inaugural FTE Air MobilityX Summit to take place during FTE Global – 7-9 December 2021, Las Vegas. JetBlue Technology Ventures President Amy Burr is the first confirmed speaker to join inaugural FTE Air MobilityX Summit, which will take place during FTE Global in Las Vegas on 7-9 December 2021. The session will bring together experts from across the industry who will share insights on the latest developments in this fast moving area, and how they should adapt their strategies to take advantage of this major change in transportation that is sure to have major repercussions for the end-to-end travel experience of the future.
Together with Deutsche Bank, Emirates has just started rolling out a new payment solution: Emirates Pay will allow passengers to buy flight tickets without a debit or credit card. Currently only available for customers from UK and Germany, but with plans of implementing in other geographies soon. Less risk of fraud and eliminating credit card fees for the company – brilliant!
After experiencing some 300% revenue growth during 2020, Stayfolio has raised $4.5 million in Series A funding to expand their accommodation platform.
Over the last year, it's become clear that sustainability is now more important than ever for business travellers. Businesses have been taking stock and realising that we all have to do more in terms of our environmental impact. You can check out TravelPerk leading sustainability solution GreenPerk that allows companies to offset their business travel carbon footprint through contributions to environmental projects around the world.
While we are at it: This week TravelPerk announced the acquisition of ClickTravel, the biggest travel platform in the UK. This is TravelPerk's third and largest acquisition to date and this investment validates their strategy of growth and market consolidation. Awesome!
On an American-to-American deal, Amtrak negotiated 83 new trains from Siemens Mobility this week. We are talking about very modern trains, ready to replace some 50 year old rail cards and give passengers a comfortable travel experience, with the latest in sustainable and intelligent rail technology. Great to see action (and money!) going in this direction: the deal represents a $7.3 billion investment! Seems like our "new normal" might include more people traveling by train in the near future, uh?
Inspirato is going public through a merger with Thayer Ventures Acquisition Corp. This deal gives the combined company an estimated enterprise value of $1.1 billion.
Airasia is going into new markets. If launching 15 different non-airline products was not enough to show that, it does get clear with the acquisition of southeast Asia's leading mobile payments app Gojek's business in Thailand. According to the CEO, their ambition is to be "a leading challenger super app" – and well, this just gets them one turbo step closer to that.
Remember the days before the pandemic when social media made us feel like everyone else was traveling but us? We were witnessing a big boom of digital creators focused on travel, that's what was going on. For now, many of them seem to have pivoted to other areas, but the travel industry might need them in the short and mid-term. The publication Skift published an interesting piece about this topic which I think is worth reading. And hey, while we are at it: who's the travel influencer we can't miss? Hit reply and let me know! 🙂
These headlines made me kind of confused about ever having used the term crisis when talking about the travel industry, but here it goes: United Airlines made its biggest purchase to date: 270 new airplanes. If it's too difficult to wrap your mind around this number, here is a reference for you: Easyjet has 318 aircraft.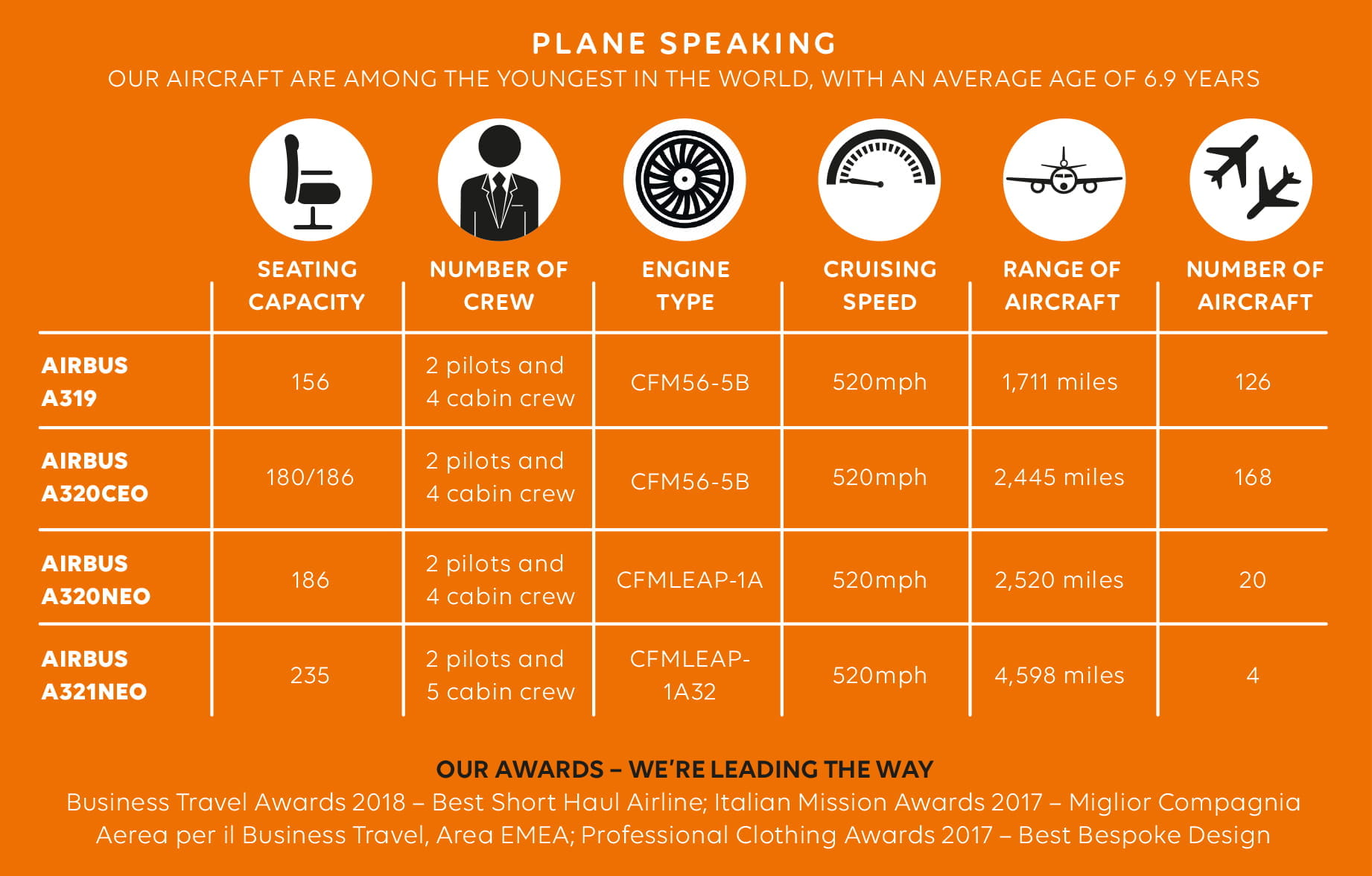 Touristic destinations are getting busy again in the South of Europe – that's the good news. But hotels, that just managed to get their booking numbers up again, are now facing a new challenge: the lack of workers.
How can we ensure that travel will come back in a safe and sustainable way? That's what Airbnb wanted to find out during an interesting virtual conversation they hosted this week: the company brought together Airbnb hosts and EU policymakers from the European Parliament and the European Commission to discuss the future of European travel. No news, but there seems to be a strong need both for a clear and fair regulation for short-term rentals and to support local communities. Let's see what comes from this conversation moving forward…
TravelPerk announced a new partnership with Divvy, the leading spend and expense management platform. Although this is mostly relevant for US-based small and medium-sized businesses, it's great to see them doing yet another fresh collaboration when it comes to optimizing the experiences for their clients. Through this collaboration, TravelPerk will provide all Divvy's clients with a simpler way to handle their travel needs on business trips, while also giving finance teams a central place to control, manage, and track spends. Seems like everyone wins, eh? 🙂
It sounds very obvious when we say that the travel industry took a strong hit during the pandemic. But this week a new study by the United Nations Conference on Trade and Development shows that this "big hit" will cost more than 4 trillion dollars for the global economy. Ahm… to be honest, that's worst than I thought.
Tourism represented 20% of Thailand's economy before the pandemic and everyone was looking for ways to make things work again – so they did! They found their way to reopen Phuket, their most touristic island, with a courageous program called Phuket Sandbox, which does not include quarantine for the travelers.