Bordeaux and Valencia are 2022 European Capitals of Smart Tourism. This is a recognition for their great performance in four categories: accessibility, sustainability, digitalisation along with cultural heritage and creativity. Ok, let's say they are the new role models – at least in Europe.
Would you like to have someone in charge of designing the perfect trip for you? Well, let me tell you about a startup that offers pretty much that: My AI is a global startup building a next-generation 'reverse' marketplace, leveraging the best of AI and humans to solve hyper-personalization in travel. And also, they just won the ESADE Travel Tech and Hospitality Challenge.
Trusted Housesitters just raised $10M to expand their business in the US. The UK-based company connects travelers with plans to leave their pets behind to other travelers who will housesit both the property and the animals.
Founded in September 2020, Selfbook has raised $25 million to operate in the intersection of fintech and travel, giving hotels a way to accept one-click payments directly on their websites. They can implement the technology "with a single line of code", according to Selfbook.
Swedish fintech unicorn Klarna has announced the acquisition of Inspirock, an AI-based solution that personalizes itineraries for travelers. The deal will bring smoother experiences for planning the trip, as well as great ads and marketing opportunities for Klarna's partners.
Most popular travel apps on iPhone. Airbnb and Booking.com are the only two travel apps in the top 10 rankings in the Apple App store in the six countries below. Ryanair ranks in 4 countries, Easyjet and eDreams Odigeo in 3, and Hopper and Expedia in 2.
Boom times for private jets. The private jet industry struggles to keep up with high demand. Planemakers unveiled new orders and models at the world's largest business jet show in Las Vegas earlier in October. The main concern of private jet manufacturers and providers in the conference was how to effectively deal with such high demand. NetJets said that demand is higher than it's ever been, with an average of 500 chartered flights a day compared to less than 400 in 2019, while XO started requiring 72 hours notice to charter a jet for its members, instead of the typical 24.
The metaverse travel agency. Most of us travel on earth. A few travel to outer space, while others are looking to explore the internet's new frontier, the metaverse. This is the case of Metaverse Travel Agency, on a mission to get us to enjoy a world of limitless possibilities, connections, and adventures. And for this, they just released 5669 "Metahelmets", the next generation of wearable NFTs on the Ethereum Blockchain. Each "is "Metaverse ready", and comes with 3D files and a variety of unlockable content. It looks like there are already 2700 proud owners of metahelmets who've spent around $1.4 million in total.
TripActions turns to fintech and raises a $275 million round at a $7.25 billion valuation. In March 2020, TripActions laid off 300 employees. It was at that point that the company decided to accelerate the timeline for its fintech expense product, TripActions Liquid (launched a month before the pandemic) which allows to manage all employee spend of company money, not only travel spend. This pivot consolidates a shift from a primarily "corporate travel" startup to also a spend management company. The latest F round of $275 million was raised at a $7.25 billion valuation, up from $5 billion earlier this year when it closed a $155 million Series E investment. The company now has 1,500 employees, almost twice as many after its March 2020 layoffs. Read more: From $0 in revenue to a $7.25B valuation: Why TripActions' $275M raise has fintech to thank
Hopper moves into Tours and Activities and strengthens its B2B platform. Hopper acquired PlacePass to lead its travel experiences offering. PlacePass is one of the largest activity aggregators, featuring more than 300,000 experiences in over 800 destinations and developing proprietary technology for travel providers. PlacePass will be available to travel brands via Hopper Cloud, Hopper's B2B suite of API-enabled solution that allows any travel provider – airlines, hotels, online travel agencies, meta-search companies, travel agencies, etc. – to integrate and distribute Hopper's fintech products, travel agency content and data science capabilities. It also offers white-label travel portals for non-travel companies. Hopper Cloud was launched in March 2021 and clients include Capital One bank and Amadeus Read more: Hopper Acquires PlacePass to Lead Its Travel Experiences Offering
Flixbus acquires Greyhound. In June 2021, Germany's FlixMobility raised $650 million at a $3 billion valuation to double down on buses and other transport in the US. This week, it acquired iconic Dallas-based Greyhound for an enterprise value of about $46 million. FlixMobility operates Europe's largest long-distance bus network, with 62 million people using the service in 2019. Greyhound was founded in 1914 and is the largest provider of long-distance bus transportation in the US, serving 2400 destinations across North America, amounting to some 16 million annual passengers. Read more: Germany's FlixMobility acquires Greyhound Lines, the iconic U.S. bus company, in $78M deal
Fundraising rounds
M&A
FlixMobility has acquired US-based Greyhound, the largest provider of long-distance bus transportation in the US. Great to see the growth and expansion
Australia-based Rezdy landed $5.6 million in funding this week. The startup is specialised in tours and activities booking technology and will be using the money to grow, specially in North America.
The long hours wearing a mask while traveling are still a down side for many people, but now it seems like it won't be a requirement anymore in some flights – at least within Scandinavia. Amen.
Interesting see this white paper published by Numa exploring the current state and possible future of tourism recovery for European cities. The document brings some of the pre-pandemic travel numbers for Business, International and European travel, comparing them to the current status along with emerging trends in the industry.
Zeus Living, the short term San Francisco-based rental company, raised $55 million in their latest funding round. Their plan is to use the money to grow its portfolio and add new features and services.
The Swedish travel technology platform Sembo has just secured a $12m investment from its parent company Stena Line. With the daring ambition to disrupt how package holidays are produced, booked, marketed and distributed in the future, Sembo has developed their own booking technology and now plans to use the money to hire tech talent to fast pace their expansion.
What a debut: with the acquisition of the experiences platform PlacePass, Hopper is entering the tours, activities and experiences sector.
Founded in 2017, the OTA CuddlyNest offers a big variety of listings in more than 200 countries and territories. This week, the accommodation platform reached a new milestone, raising $3.5 million to grow.
Emirates has announced a partnership with Singapore-based startup utu, to shake-up the VAT refund sector, adding customer loyalty and rewards elements to the tax-free shopping experience for cross-border travelers.
Etihad has just announced 1.2 billion raised in the first sustainability-linked loan tied to environmental, social and governance targets in global aviation. Well, that's a first. You can see more details on the terms of the loan and its KPIs here.
This might not be directly related to travel but.. uh… thought it was interesting to share with you this piece on how the coronavirus will reshape the spaces around us. "In recent months, we have arrived at a new juncture of disease and architecture, where fear of contamination again controls what kinds of spaces we want to be in. As tuberculosis shaped modernism, so covid-19 and our collective experience of staying inside for months on end will influence architecture's near future."
They might be only six years old but has just raised $275 million, at a valuation of $7.25 billion. It's impressive to see how TripActions brought new products to the market, opening up new business and presenting fintech solutions for their clients. They are now looking for European companies to acquire and work with, since the continent only represents 30% of their business. Seems like their ability to adapt through the pandemic was key to bring them where they are now – impressive!
Airalo has raised $5.4 million in Series A funding to make travelers stay connected to mobile networks around the world through digital SIM cards.The startup offers local rates without the need to exchange a physical SIM card.
Game design (not gamification) to build great products. Rahul Vohra is the founder and CEO of Superhuman, a startup whose mission is to make the fastest email experience in the world. He uses game design to make email feel less like work and more like play. As a result, Superhuman customers get through their inbox twice as fast as before, reply to their important emails sooner, and many see inbox zero for the first time in years. Rahul shares his theory of game design for building satisfying products in any industry to retain and delight users. He distills elements of psychology, storytelling, mathematics, and interaction design into seven principles that will give users an experience that's rewarding, fun, and productive. Read more.
Travel insights by Google. As a way to support the travel industry during and post Covid, Google has now made public a few travel and destination insights tools that used to be only available to their largest clients. Using drop-downs (origin country, destination country, trip type, demand category, date range) to drill down on what's relevant for you. Some of the tools available include:
Destination insights: explore how tourism demand is changing. You'll see how travel demand has changed for your selected location(s) over time, which places are top destinations with the highest travel interest, which places experienced the highest growth in demand over the selected time range, which travelers are interested in your selected location and how inbound and outbound flight and accommodation demand compares in your selected countries.
Hotel insights: learn where interest for your hotel and your region is highest right now, where new guests are coming from, and explore booking trends.
Stepping on the marketing accelerator pedal. Expedia Group, Booking Holdings and Airbnb all saw significant revenue increases in Q2 2021, although still below Q2 2019 levels. What was above 2019 levels in Q2 2021 was marketing as % of revenue for Booking and Expedia.
SoftBank commits $3 billion more to investing in Latin American tech companies. SoftBank announced the launch of its Latin America Fund II with an initial $3 billion commitment. The new fund builds upon SoftBank's $5 billion Latin America Fund, which was first announced in March 2019. That fund has generated a net IRR of 85% — with SoftBank having invested $3.5 billion in 48 companies (15 of which are unicorns) with a fair value of $6.9 billion as of June 30. Read more.
Latin America's mega-fundraising rounds and new unicorns reflect a tech expansion catalyzed by the pandemic but at a pace beyond any projections. The Latin America Digital Transformation 2021 report tells a story of massive acceleration and significant room to grow, detailing the surprising changes the pandemic has brought to consumer preferences, workplace dynamics, business models and the geopolitical influence on the fast-changing tech sector. The report includes 200 slides of data-rich analysis, primary research, private company data and case studies.
The 10 commandments of salary negotiation. Niya Dragova, co-founder of Candor, has helped hundreds of people negotiate their compensation at all of the top tech companies and she has great insights into the process. She wrote a very useful post highlighting 10 basic rules to a successful salary negotiation, addressing many myths (such as needing a competing offer) along the way. Read more.
Communication tests. Tim Ferris interviewed General Stanley McChrystal, retired US Army 4-Star General, founder of the McChrystal Group and senior fellow at Yale University's Institute for Global Affairs. One of the topics discussed was communication as a basic key to an effective team. But be successful at effective communication, your organization must pass four tests:
The physical ability to pass the information (can or can't)
The willingness to pass it (will or won't)
The quality of the message (accurate, complete, timely, relevant)
The receipt of the information (able or unable to digest and understand the message)
Airline passenger volume recovery projection. Bain & Company projected G20 countries' total airline passenger volume in July 2022, as percentage of July 2019. Highest in their projections are China (100%), Indonesia (87%) and the US (83%). On the other end are Japan (55%) and India (56%). Europe is projected at 73%. Read more.
Cities, offices and business travel. Many claimed that the pandemic and remote work would mean that big offices in big cites were on the way out. That's still a valid argument, but Google just announced the purchase of a New York office building for $2.1 billion (one of the priciest office building sales in US history), a clear signal that big technology companies still have an appetite for office space, even as these firms embrace remote work. "We know that our employees, in order to really be happy and productive, need to collaborate. Because of that need to collaborate, we've been investing more and more in office space" said Google's director of public policy and government affairs. Well, these same arguments can also apply to business travel, so let's hope that the reports of the death of business travel have been greatly exaggerated :-).
Fundraising rounds
Insurance technology startup Cover Genius secured a Series C investment of $72 million to help expand into new markets in Europe. It has now raised $95 million in total funding. Founded in 2014, Cover Genius enables travel partners such as Booking Holdings, Skyscanner, Despegar, and Etraveli to customize, add on and embed insurance offerings.
Spotahome, the Barcelona-based mid and long term rental platform, closed a €25 million (news in Spanish) round, with a total of €80 million raised since its founding in 2014. Investors include Kleiner Perkins, Seaya Ventures and 14W. The proptech company reached profitability in Q3 2021 and expects to close the year with €150 million in bookings.
Latin American highly digital hotel chain Ayenda closed a $10 million Series B round led by 500 Global. Ayenda was founded in 2018 in Colombia as a tech platform to help boost revenues of small hotels.
Los Angeles-based hospitality technology startup Jurny raised $9.5 million, bringing its total raised to date to $12.5 million. Founded in June 2020, Jurny provides SaaS and hardware solutions for independent hotels and vacation and short-term rental properties.
Meetings management platform Troop raised $8 million in Series A. Troop uses data analysis and an algorithm to consider such factors as attendee origination points, flights, travel time, safety risks, costs and carbon footprint to help users find the optimal location and time for meetings and events. The Madrid-based startup was founded in 2017.
Argentina-based travel search engine Turismocity raised $6 million and made its second acquisition in less than a year, acquiring Brazil-based Quanto Custa Viajar. In December 2020 it acquired Dallas-based FareCompare enabling it to expand beyond its initial focus on Latin America to the US and Europe.
Bangladesh OTA Go Zayaan raised $2.6 million in a seed round led by Wavemaker Partners and Airbnb executives.
European Altacasa raised €2 million in pre-seed funding. The proptech company was founded in 2021 with the goal of making it easier to own second homes, by allowing customers to buy a part in a limited company that owns the entire property.
SmartRyde, a Japanese pre-booked airport transfers platform connecting travelers to local transportation operators and OTAs announced a a $1.6 million Series A.
Singapore-based Vouch raised a $1.1 million seed round led by Forge Ventures. Vouch provides artificial intelligence and chatbot-based solutions for hotels to streamline operations and enhance the guest experience.
Announcements
Oyo filed the paperwork for an IPO, in which it is seeking to raise about $1.16 billion. Oyo is seeking a valuation of over $12 billion in the IPO.
Alex Cruz (former chairman and CEO of British Airways) joined Caravelo as investor and board member. Read more.
Grapevine won the 2021 business travel innovation award at Business Travel Show Europe. Grapevine, launched in early 2020, partners with TMCs to improve ancillary attachment rates and capture in-destination spend.
The LA-based startup Jurny brings SaaS to the hotel industry, letting travellers have an "Uber-like" experience, where they get to do everything from an app, saving time and resources for both hotels and guests. Earlier this week, the startup announced that they raised $9.5 million to accelerate their global expansion.
This story has been untangling over the past months: Oyo filed the paperwork for IPO. The deck is quite dense, with more than 600 pages – but if you are interested in knowing more about it, Skift went through the prospectus and shared the highlights on their website.
Spanish startup Troop secured €6.8 million to expand their solution to new markets. Their tech tool uses big data to plan meetings and events and help companies find the best location according to their needs. Great timing as business travel increases and remote teams look for the best spots to meet in person.
UNWTO and Netflix have partnered on the publication of a report which explores how films and series drive tourism and cultural affinity. On their own words:
"Culture is an essential vector for tourism and audiovisual contents can serve as a mirror of the culture of a given community. This is the greatest value that Netflix and other streaming platforms can offer by producing and distributing content all over the world: promoting the human side of tourism and bringing people with different cultures together."
Starting this week, every time someone looks for a flight in Google Flights, results will also display a carbon emission estimate – both for specific flight and specific seat. This new feature aims to show users the environmental impact of flights, labelling with a green badge those flights with lower emissions.
Founded in 2017, Smartryde has raised $1.6 million. The Tokyo-based marketplace for airport transfer services currently operates in 700 airports, connecting taxi and other transportation operators to online travel agencies so travelers can book their ground services at the time they book air and hotel.
Swiss has partnered up with Too Good To Go to fight food waste: on their last flights of the day, passengers can get unsold service items at reduced prices. I think this is brilliant.
More eco-friendly business travel: this is what Travelperk will deliver to its clients after acquiring the travel sustainability consultancy Susterra. By the way, are you still on track? Just this year, Travelperk also bought NexTravel and ClickTravel.
FutureTravel have opened the applications phase for the FutureTravel Pitch Competition. I'll keep it short: we are looking for promising ideas from anywhere around the world. Seed and pre-seed stage. Ready to pitch. Not older than 3 years. On a personal note, I'd love to see a big variety of applicants – so it would be awesome if you could support by spreading the word about the FutureTravel Pitch Competition.
The Argentina-based travel search engine Turismocity has raised $6 million and makes its way to the Brazilian market by acquiring the travel platform Quanto Custa Viajar – their second acquisition in a year.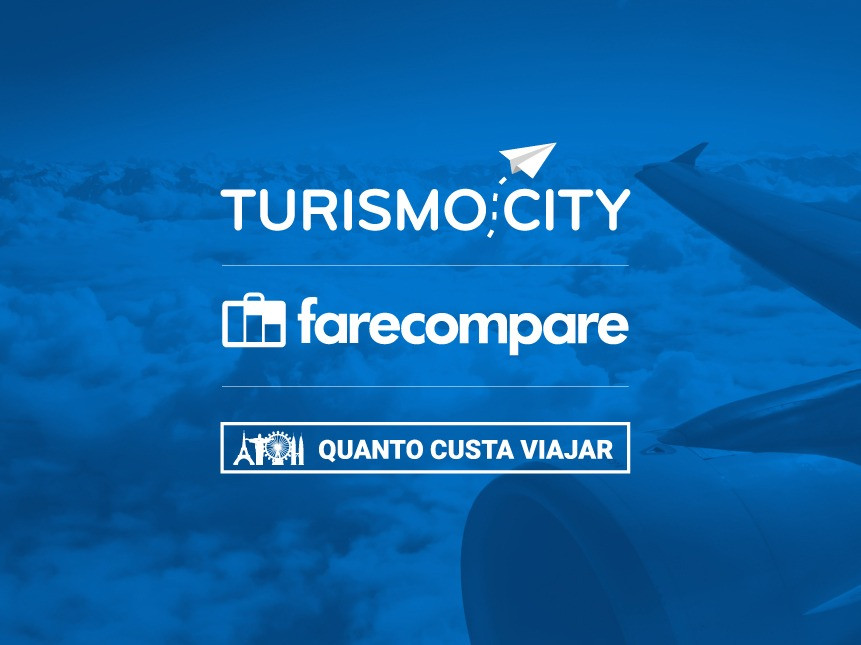 Founded early last year, the premium long-term rentals startup Ukio has raised $9 million to expand their business. The Spanish startup aims to expand from 100 to 700 apartments in the upcoming year, distribute among six capitals. Their target? Remote workers.