Asia's big bounce back
Tourism revenue dropped right around the world in 2020 (we needn't explain why) but Asia-Pacific was hit the hardest, feeling a drop of about 59%. However, the region has bounced back and is now actually looking like it'll be the first market to recover. The region might have taken longer to open back up, but thanks to soaring numbers of travel this year, tourism's contribution to GDP is expected to grow at an AAR of 8.5%. This is in addition to a prediction that 65% of new travel-related jobs will open up in Asia-Pacific. Find out more in this report. Read more: Asia-Pacific's travel industry could be the first to recover by 2023
All-in-one support for local hoteliers
The life of a small business owner in the hospitality sector isn't an easy one. Aside from competing for space in the market, keeping up with digitalisation and crafting the very best experiences possible, there's also a need to be at the top of your game with business savvy and market insights. To give local hoteliers a comprehensive all-in-one tool, Barcelona-based SaaS startup Amenitiz has just acquired French firm Ododo as it strengthens its position in the travel tech sector and helps users to build an online presence, take payments, craft experiences, and find educational and training tools. At the same time, the travel innovators will leverage the deal to launch their very own, The Hotel Club – a multilingual training platform on which hoteliers all over the world can find concrete, didactic and practical training, completely free. In addition to the training courses, physical events will be held regularly throughout Europe. Read more: Barcelona-based Amenitiz snaps up Ododo to further support Europe's independent hoteliers
Peaceful stays and peace of mind
Guest screening and insurance are big topics when it comes to short-term rentals, and providers are increasingly looking for ways to know more about their guests before they arrive in order to have some peace of mind. It's great to see a startup actively tackling these issues. Safely has raised $12 million to accelerate growth of its solutions for short-term rentals. Founded in 2013, the US-based startup focuses on providing safe rental experiences and insurance for individual homeowners and professional property managers. Read more: SAFELY RAISES $12M TO EXPAND ITS SHORT-TERM RENTAL INSURANCE SOLUTIONS
News about European startups in your inbox
If you are curious about the latest news, updates and insights from the wider European startup ecosystem, I strongly recommend you to check out the EU-Startups newsletter. It's a great chance to join more than 60k subscribers in staying up to date with Europe's startup community, as well as checking out interviews, insights into who and what is shaping the future of innovation in the region and more. Read more: EU-Startups Newsletter
Blockchain news giving you the blues?
I just did a quick check with Google Trends to see where the general interest in blockchain is these days, on a worldwide level. You can see the result on the image below – seems like it is the lowest it has been in the last 12 months. The world was in a blockchain craze there for a while, so this downturn is interesting to note. With that being said, it seems like tech startup Pinktada found a sweet spot and has just raised $975k to expand their blockchain-based hotel marketplace. The platform lets travellers book a specific room and then swap or sell their reservation if their plans fly off course. The Houston-based startup also lets travellers explore rooms and amenities in 3D prior to booking. Read more: PINKTADA LANDS $975K FOR BLOCKCHAIN-BASED HOTEL MARKETPLACE
Empowering sustainable travel choices
Booking.com just partnered with Norway-based CHOOOSE to make it easier for everyone to make more sustainable choices when traveling. Through the partnership, the climatetech startup aims to "make information about carbon emissions more accessible and ultimately actionable for people worldwide". They also engaged in partnerships with Amadeus, Trip.com, Heathrow and several airlines. Booking.com is one of the industry's biggest names and has been actively pushing sustainability, so it's really great to see how collaborative efforts like this one are pushing forward a new era of travel. Read more: Booking.com and CHOOOSE announce new strategic partnership
The reality of aviation emissions
The truth is catching flights emits carbon. We are not yet at a point where planes are carbon-free and they are a massive pollutant. We have seen great initiatives to offset this, and to make flying as sustainable as possible, but, there's a growing concern that what we are actually seeing is greenwashing. Shedding light on the matter, and aiming to genuinely empower more sustainable travel is Oncarbon's Jussi Ahola in this interview with Patricia from EU-Startups. Read more: Fighting flying-high levels of greenwashing
Happy days for Holidu
Munich-based Holidu just raised over €100 million in an oversubscribed funding round for its vacation rentals software and services. As travel bounces back and the popularity of vacation rentals jets to sky-high levels, the Munich-based startup is reaping the benefits. Its rental search engine reached more than 110 million visitors in the last 12 months and is developing a second strand of business – Bookiply. It'll target hosts and help them to boost their online presence and get them more bookings. Read more: Holidu pockets $102M to keep growing its vacation rentals business in Europe
Ready for (air)taxi and take off?
Taxi's themselves have been changing over the last couple of years. We don't even 'call' a cab anymore, instead we just book instantly on an app and click a couple of buttons. But, before we know it, everything could be changing again and taxi's might take to the sky. South Korea-based Plana has raised $8.3 million to develop its hybrid-electric vertical takeoff and landing (eVTOL) aircraft with plans to launch the first flight in 2024. Read more: SOUTH KOREA'S PLANA LANDS FUNDING FOR ELECTRIC AIR TAXIS
Jet2 bets on booming travel to continue
UK-based airline Jet2 has just ordered 35 new Airbus A320neo aircraft worth $3.9 billion at list prices, with an option to extend this to 71 aircraft. Clearly, the airline is confident that the demand for package holidays is set to continue and they want to be ready to feed that customer appetite. It's a big move of confidence while the rest of the world looks to tighten its pockets, and it could be a move that inspires more growth in the industry. Read more: Airbus Secures $3.9 Billion Order From UK Airline and Tour Operator Jet2
Travel/mobility startup financing in 2022
There are 966 startups and 2100 investors in the Travel Tech Essentialist Startup & Investor dataset. Ninety-six of these startups have raised $3.1 billion in 2022 (and $9.9 billion in total funding). Here is a bit more info on the 96 startups:
59 cities represented. London (10 startups), San Francisco (9), New York (5), Barcelona (4), Austin (4), Berlin (4), Chicago (4), Tel Aviv (4).
24 countries represented. United States (39 startups), England (11), Spain (7), Germany (6), Israel (4), the Netherlands (4).
9 companies with rounds of more than $100 million this year: Wisk Aero, Traveloka, Kyte, Guesty, Volocopter, TripActions, Pollen, TravelPerk, and Kiwi.com.
The most common rounds were Series A (23), Seed (21), Series B (16), Debt (6)
These 96 startups have raised to date $9.9 billion from 526 investors. Andreessen Horowitz, Certares, JetBlue Ventures, Thayer Ventures are among the most active.
Out of 8 macro categories, the most common were: B2B (36), Transportation (12), Tours & Activities (11).
30 startups were founded in 2019-2021. 2017 is the year with the largest number of startups founded (13).
Ouch
Innovation = Creativity – Cynicism
Among his many accomplishments, Chip Conley is the founder of Joie de Vivre Hotels (which he grew to become the 2nd largest boutique hotel brand in the US), was Airbnb's Head of Global Hospitality & Strategy while mentoring Brian Chesky, and is a recipient of hospitality's highest honor, the Pioneer Award. His book Emotional Equations (published in 2013), offers ways to better understand our emotions so they can help us rather than hurt us. One of his equations relates to business, and I find it particularly relevant in the current environment.
Here is an excerpt:
Fear is the most prevalent and contagious emotion in most companies, especially in bad economic times. Fear is a demotivator, and it has a corrosive effect on creativity and innovation. If we were to transfer this equation [Joy = Love – Fear] into the corporate world, it might be: Innovation = Creativity – Cynicism. Innovation is joy. Creativity is love. And cynicism, which breeds conformity, comes from fear. Companies that fall into a fear cycle aren't able to develop the creativity that fuels an innovative organization primed to adapt to our evolving world. These dinosaur companies, stuck in fear, will become extinct in the twenty-first century. So, joy, love, and fear are just as relevant to your work life as to your love life.
In-flight announcement mystery
In September, there were many reports of mysterious voices on American Airlines' in-flight announcement systems, sometimes lasting the entire duration of the flight, and nobody knows who's responsible or how they did it. Read more: A mysterious voice is haunting American Airlines' in-flight announcements and nobody knows how
Actor/producer Emerson Collins was the first to post a video on Twitter from his Denver flight. Click on the image below and listen for a good laugh 😂:
The weirdest flight ever.
These sounds started over the intercom before takeoff and continued throughout the flight.
They couldn't stop it, and after landing still had no idea what it was. pic.twitter.com/F8lJlZHJ63

— Emerson Collins (@ActuallyEmerson) September 23, 2022
Giving great travel startups investor visibility
On October 1st I launched Travel Investor Network (TIN), an invitation-only platform for investors to discover great startups in the travel, hospitality, and mobility spaces. A high-caliber group of investors (VCs, Corporates, Angels) are already on board.
M&A and fundraising
Amazon shuts down its virtual travel experiences platform
Last week Amazon told employees they needed to "double down on frugality" in the face of rising costs and an uncertain economic climate. The company also announced that it is ending Amazon Explore, its virtual one-on-one travel experiences platform launched amid Covid restrictions in late 2020. The division has around 100 employees. Read more: Amazon curtails ventures amid push to control costs
The optimal free trial length
Free trials are a popular acquisition strategy for SaaS businesses. The vast majority of trials offered range between 7 days and 90 days. A large-scale field experiment with 337,724 users concluded that 7-day trials increased subscriptions by 5.6%, retention by 6.4% (2 years after), and revenue by 7.9%. A shorter, but more intense, use of the product in a short trial leads to higher conversions. Read more: The optimal free trial length
"Thanks in Advance" is better than "Best" or "Sincerely"
When you're writing an email (or a newsletter), you probably don't give a second thought to the ending. It turns out we should. An analysis of over 350,000 email threads found that email closings significantly impact response rates. Closing with an expression of gratitude ("Thank you," etc…) correlated with a 36% relative increase in the average response rate. Read more: Forget "Best" or "Sincerely," This Email Closing Gets the Most Replies
Transportation for humans
The focus when transporting things is on efficiency and mathematical optimization. Transporting people is more complicated though, as psychology and feelings are added to the mix. There are two camps in transportation: the utilitarians and the romantics. One strives to optimize journeys against quantifiable measures while the other nostalgically recounts the joys of travel. In their book Transport for Humans, Rory Sutherland and Pete Dyson aim for a more balanced position. They argue that both views need to be updated to make transport simpler, more inclusive, and more sustainable. Read more: Designing Transport for Humans, Not Econs
Budapest tourism to be fueled by AI
AI is increasingly shaping the travel and tourism space, and now the city of Budapest is getting involved. Budapest Brand has partnered with The Trip Boutique to give travellers a more personalised stay in the city, offering tailored itineraries that match visitors interests, styles and tastes – all available free of charge. By embedding The Trip Boutique's solution into its website, Budapest is opening itself up to a new era of travel and tourism and setting the trend for other cities to follow suit. Read more: THE TRIP BOUTIQUE POWERS BUDAPEST BRAND WITH ARTIFICIAL INTELLIGENCE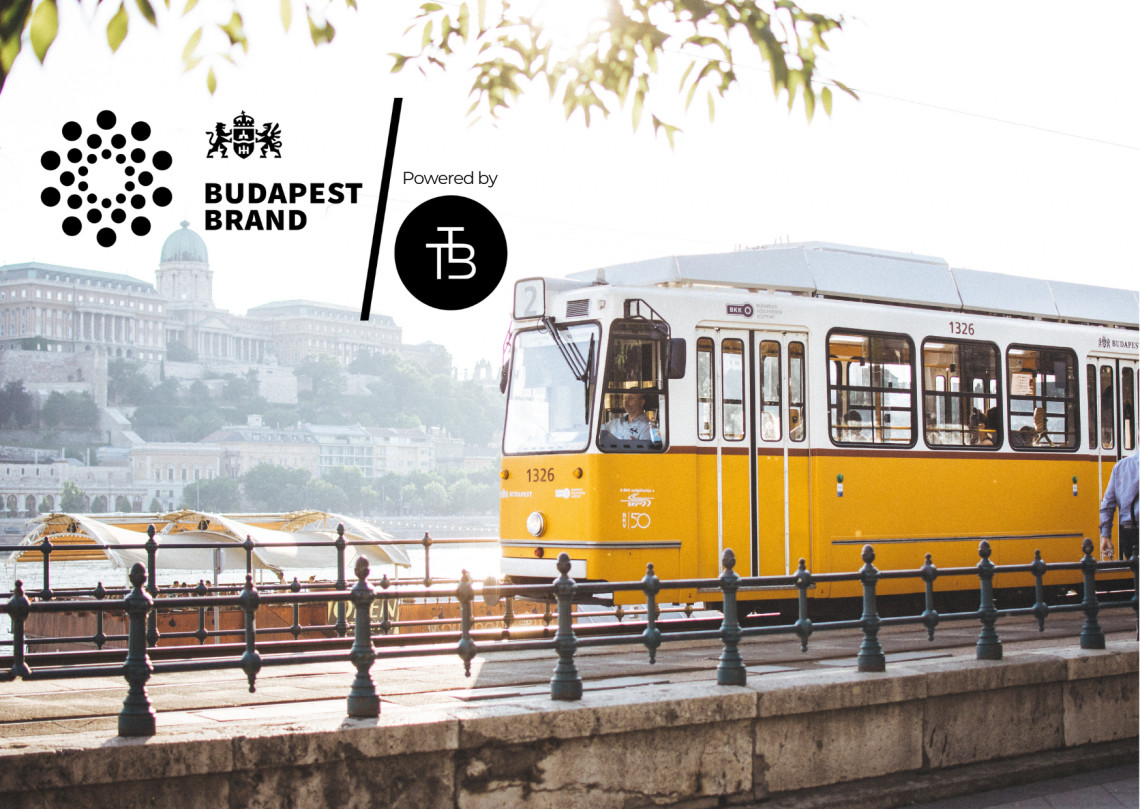 HolidayHero raises €500k to build travel loyalty
When looking for a place to stay, travellers are really spoiled for choice. With household names like Airbnb and Booking.com giving travellers an array of lodging options at the click of a button, hosts and hoteliers need to find new ways to secure loyalty and increase repeat businesses. Helping them do just that is HolidayHero, a Dutch startup on a mission to empower stay-providers around the world to exceed guest expectations with its booking app that enables hyper-personalization. The startup has now raised a fresh €500k to expand. Read more: HolidayHero closes half a million euros in pre-seed round
Tourism is an industry, travelling is a lifestyle
Let me tell you something: travel really is something unique. As they say – it's one of the few things that we spend money on and yet become richer. Truth is the way we recount our travel experiences has changed exponentially. While travel was traditionally about discovery and exploration – it's now a commercialised experience and with commercialization comes competition. The problem with this commercialization is that it can come hand-in-hand with exploitation, right? It's up to the travel industry to remember the inherent beauty of travel, and create sustainable, educational ways for consumers to enjoy it. This article really called our attention by shedding interesting reflections on the topic. And hey, this concept of innovation and sustainability will take centre stage at the upcoming FutureTravel Summit, so make sure you join us there for this pertinent conversation about the dichotomy between travel and tourism. We are ready! Read more: Better Travelers = Better Citizens
Bob W strengthens market reach
Tech-driven hospitality startup Bob W is ramping up its European reach with another strategic acquisition. The Helsinki-based company has just snapped up Nordic competitor KOTI Hotel, expanding its offering of modern alternatives for short-stays. The startup aims to cater to the needs of the modern traveller who want both the quality of a hotel and the authenticity of a short-term rental, and it's been defining itself as the key player in the market through strategic acquisitions in the Nordics. Read more: Finnish startup Bob W builds up market reach as it acquires KOTI Hotel
Fueling local economies tourism revenue, RootRez raises $1.8 million
Founded in 2015, RootRez provides destination tourism organisations with a fully customizable white-label booking engine to help drive local economic demand. Now serving cities across North America, the startup has picked up fresh funding and aims to expand further in the region. Its e-commerce solution layers localised promotions and packages for travellers combined with hotelier business alignment, helping both boost revenue and data insights. Read more: ROOTREZ RAISES $1.8M TO LAUNCH LODGING E-COMMERCE SOFTWARE IN NEW MARKETS
Reality hits Captain Kirk
Last October, William Shatner went to space with Jeff Bezos' Blue Origin. Different from what I'd expect from a space trip, the actor, known for portraying Captain Kirk in Star Trek, has shared that he experienced profound sadness in seeing the earth whilst amongst the stars. The experience has left a lasting impact on him – and apart from making us sit back and reflect on the reality of destruction on earth, it's probably not the best marketing for the space travel we are all meant to be super excited for. Here is some of what he had to say: "My trip to space was supposed to be a celebration; instead, it felt like a funeral. It was among the strongest feelings of grief I have ever encountered. The contrast between the vicious coldness of space and the warm nurturing of Earth below filled me with overwhelming sadness. I love the mystery of the universe, all of that has thrilled me for years… but when I looked in the opposite direction, into space, there was no mystery, no majestic awe to behold… all I saw was death." Read more: William Shatner says his trip to space on Blue Origin 'felt like a funeral': 'It was among the strongest feelings of grief I have ever encountered'
Airports facing a new threat
We talk a lot about bringing more tech to the travel industry and the many opportunities that the digital have for the market. But we often don't talk about security issues. In times of war, spaces and places become a target – like has just been the case of the security of US airports. Cybersecurity is a big topic right now, with new tech to keep us safe and prevent hackers urgently needed, and with the capability to constantly evolve. The world is at a tense place right now, and airports are becoming a target – which will have colossal consequences on economic, political and societal levels. Read more: Cyberattacks reported at US airports
I guess the rumours were just… rumours?
As travel agency TripActions was a hot topic of gossip recently, with talk of an upcoming IPO, the firm has just revealed that it has raised over $300 million and hit a valuation of $9.2 billion. So – it looks like the rumours were exactly that, just rumours, and all the cryptic tweets were just hype building. We love a bit of hype and they are certainly one of today's big change makers so you can expect us (and everyone else really) to keep a close eye on what's to come. Read more: TripActions Raises $300 Million, Quiet on Public Listing
Booked It Group snaps up more travel business.
Booking management and marketing firm has been making moves into the travel industry, and now it has made another acquisition. The company is consolidating its place in the sector through making strategic deals, this latest one taking over More Life VIP gives the brand influence in luxury travel and comes 6 months after they bought Party Hard Travel, which delivered 10,000 bookings in less than three months last summer. The More Life VIP acquisition will see Booked it Group expand into the travel industry by using the luxury brand's media side and associations with influencers. Previous campaigns have included campaigns with hotspots like Ushuaïa Ibiza Beach Hotel, Nobu Marbella and Calista Luxury Resort in Turkey. Read more: PARTY HARD PARENT BOOKED IT GROUP MAKES ANOTHER TRAVEL ACQUISITION
Travel, fun and experiences: the Travello trifecta
The Australian startup that specialises in youth travel experiences, Travello, has just raised €6.5 million in its Series B funding rounds, enabling it to take advantage of the resurgence of demand for travel experiences. While many youth-travel-orientated brands didn't make it through the pandemic, Travello is finding itself enjoying impressive growth and able to capture a large proportion of the market share. Young travellers are after adventure, the discovery of new experiences, and to have it all digitally accessible – and this is exactly what Travello are offering. Read more: TRAVELLO POISED FOR FURTHER ACQUISITIONS FOLLOWING £5.7M INVESTMENT
Sit back and *don't* enjoy the flight
Call it the surprise of the century, but after getting everyone's attention earlier this year, with promises of a new ultra low cost transatlantic route, Norse Atlantic has just started cancelling its winter flights. Norse launched in the summer, largely replicating Norwegian's business model. But now, they've had a hard lesson to learn – long haul leisure is largely seasonal and maintaining demand through the winter is tough going. Now the question remains: what's next for the company? Read more: Predictable: Norse Atlantic Cancels Winter Flights
Better balancing of flight demand
Taking off with $6 million, Atlanta-based Volantio is aiming to help airlines optimize their revenue and operations. The startup uses machine learning to track flight demand and encourage travellers to opt for flights that have more space available as opposed to those that are close to selling out. It gives travellers a better flight experience and also helps boost revenues – a win-win for all involved. Read more: VOLANTIO CLOSES $6M SERIES A ROUND FOR FLIGHT OPTIMIZATION TECH
Workstream raises $60 million to lend a helping hand to the hospitality labour crisis
As hospitality businesses across the world struggle with talent shortages, hiring platform Workstream is expanding into the restaurant, hotel and retail business. The company, which aims to serve the deskless workforce, has just raised an additional $60 million. The platform automated the recruitment and onboarding process, cutting hiring time down and helping businesses better match expectations of prospective employees. Read more: Workstream Raises Additional $60M
Booking.com joins forces to Klook to let travelers book more
As the attractions and travel experiences market becomes even more digitised and competitive, market giant Booking.com has made another strategic partnership – joining forces with Klook in Asia Pacific. As a result, the company is giving travellers access to a wider diversity of tours, attractions and experiences around the world, staying away from popular 'must-do' activities to niche and unusual experiences in over 1,100 destinations. Read more: Booking.com and Klook join forces to broaden experiences
Hospitality sector is watching the food industry
We love to keep an eye on the latest trends, and it looks like hospitality actors should really consider food – what they're offering, where it's coming from, and that overarching theme of sustainability. Hospitality and food are intrinsically linked, and, due to the climate crisis, increasing global food supply problems, food insecurity and the rise of alt-protein, hospitality actors need to be paying attention. Read more: Trends in hospitality – Focus on the future of the food industry
Rumours running wild?
Travel unicorn TripActions has found itself front and centre in business gossip last week, with rumours abound that it is heading towards an IPO. The company has remained secretive on the topic, describing current negotiations as simply another funding round, and not an IPO plan with Goldman Sachs. It seems the less we know, the more curiosity grows. Read more: TRIPACTIONS TIGHT-LIPPED ON CONFIDENTIAL IPO PLANS
Partnering up to power travel growth
Amadeus is joining forces with Colombian super app Rappi to grow a shared vision of frictionless travel for a new era of consumers. With its search and automation tools, Amadeus will power Rappi's Travel service and scale the product further. Read more: AMADEUS PARTNERS WITH LATIN AMERICAN SUPER APP RAPPI TO POWER TRAVEL GROWTH
Towards a future of inclusive travel
We love travel and we wholeheartedly believe it should be enjoyed by and accessible to everyone – regardless of their background, orientation or beliefs. That's why we are super excited to see that payments platform WeTravel and Queer Destinations have launched a course focused on building an inclusive travel business, addressing LGBTQ+ concerns. Read more: WeTravel and Queer Destinations partner to offer LGBTQ+ travel course
What's the most successful way to acquire customers?
Julian Shapiro's Acquiring Customers explains how product-led acquisition (PLA) is the best way to acquire customers. PLA means your users naturally invite other users while using your product. PLA dynamics are behind the growth of most of the biggest software companies of the last decade.
Julian identifies four ways that startups can integrate PLA into their product:
Compel users to invite other users—either to exchange valuable goods or to facilitate valuable conversations. i.e. when you send someone $1,000 via Paypal, they need to sign up to receive the money.
Turn your product into a billboard: The product's use is repeatedly visible to non-users. Eventually, those who need a product like this will try the product.
Encourage users to make shareable content. i.e. On Tripadvisor, users collaborate to answer questions that then appear in search engine results.
Trigger word of mouth: Users derive a delightful experience (from pain reduction or entertainment) or tribal affinity that they want to tell others about.
Is your product sold (sales-intensive) or bought (marketing-intensive)?
The path-to-market is perilous. According to a three-year study on startup mortality, most startups fail after having raised $1.3 million and around 20 months after their last financing round. When a startup product goes to market, the two key muscles it can flex are marketing and sales, but this is often done in an unfocused way.
Leslie's Compass is a simple set of heuristics to bring more clarity and focus to a startup's go-to-market strategy. A key question is at the heart of the framework: is your product marketing intensive or sales intensive? Crest toothpaste is an extreme example of a marketing-intensive product. It's low cost, bought by millions of consumers, simple to operate, low switching cost, and ready to use right after purchase. To succeed, Crest must deliver a product that is bought rather than sold. A jet engine is on the other extreme. It's in the millions of dollars, sold to 100 airplane manufacturers, and requires extensive engineering and customization post-sale. To win, GE must acknowledge that jet engines must be sold, rather than bought.
The way to build on an effective go-to-market strategy is to know whether marketing or sales is taking the lead, which is where Leslie's 7 variables come into play.
Price – Is this a large or small economic decision for the buyer?
Market Size – Is it easier for buyers to find you or for you to find them?
Complexity – Can a customer self-serve to use, or is education required?
Fit and finish – After all is designed, done, and shipped, is there still much more for the consumer to do?
Customer – Are you predominately selling directly to people or companies?
Relationship – Do you measure successful customer relationships by transactions or longevity?
Touch – Can your efforts compound, or are they mostly one-off?
If the answers to these questions align toward the left of the chart, marketing should take the lead with the go-to-market strategy. If the vast majority of the answers align on the right side, sales should take the lead. Read more: Leslie's Compass: A Framework For Go-To-Market Strategy
Travel conference tips
Christian Watts, founder & CEO at Magpie Travel, has a future as a standup comedian if he wanted to. With so many travel conferences taking place, Christian has taken to LinkedIn to publish a series of conference tips.
The state of the travel industry
And speaking of travel conferences, you can see here the main slides from an interesting travel industry overview presentation at the recent Skift conference.
Behavioral design for real customers
If people acted rationally, no one would overeat, overspend, text & drive, or hit the snooze button. Companies that understand that their customers are not fully rational use behavioral design, using what we know about the psychology of decision-making (behavioral science), to design products, revise features and change users' behaviors. The behavioral design process has three primary phases:
Do a behavioral diagnosis. Identify your desired behavior and outline every step your users have to take to achieve it.
Identify behavioral biases. Determine the barriers that get in the way of decisions and the benefits that motivate them.
Experiment. Choose one barrier to address and design an experiment.
Read the PDF by Irrational Labs
Face to face: better for business and happier at work
Important reminder by Fred Wilson on the importance of not locking ourselves into a remote-only framework and getting back to face to face, at least some of the time. "We know that humans are better to each other in person. We know that in-person interaction is more meaningful, we are more present, and we connect in more fundamental ways." Read more: Face To Face
Agoda's new tech-driven CEO
Omri Morgenshtern is an entrepreneur and engineer. He sold his startup, Qlika, to Booking Holdings in 2014. And now, he's also the new CEO of Agoda (part of Booking Holdings). I found this recent interview particularly refreshing. He refers to former CEO John Brown as "I don't think I'll ever be as good as John" and to his new position as "I don't think anybody – well, maybe some, but not me – plans to be a CEO". Omri's approach is welcome in a world where most CEOs seem to be media prepped by the same corporate handbook. He is humble despite his impressive track record and success, and he is also tremendously ambitious for the future of Agoda and online travel booking. Read more: Innovating the future of online travel booking
Now is the best time in the last 10 years to start a startup
Bill Gurley is one of Silicon Valley's most respected venture capitalists. As a GP at Benchmark, he has backed startups like Duffel, Nextdoor, OpenTable, and Uber. In this interview with McKinsey, he explains the promise and perils facing startups at a moment of economic uncertainty. Bill Gurley thinks that this might be the best time in the last decade to build something from scratch and is very motivated about the implications of hybrid work.
Talking about in-person vs remote work, Bill Gurley talks about how the CEO of WordPress, which has been 100% hybrid its whole life, says that you need to be all or nothing because when you're in the middle ground, you get into these weird cases of cultural confusion. That's why some founders have a steadfast rule: all in person or no one in person. Read more: 'If you're going to build something from scratch, this might be as good a time as in a decade'
Fundraising news