Aero's premium airline secures $50 million.
It seems that luxury air travel is picking up pace. Not only have we seen airlines stepping up the levels of luxury available, enhanced sitting and sleeping provisions, but also the rise of premium air travel. Aero Technologies, a premium private jet operator has raised $50 million in Series B funding to expand. Offering flights in the US and Europe on a custom 16 seat aircraft, Aero has made itself known in key hubs like Ibiza, Mykonos and Los Cabos – talking about luxury. Now, the aim is to fly to even more destinations and bring premium travel to a growing global market. Read more: AERO TECHNOLOGIES COMPLETES SERIES B TO INVEST $65M IN GLOBAL MARKET EXPANSION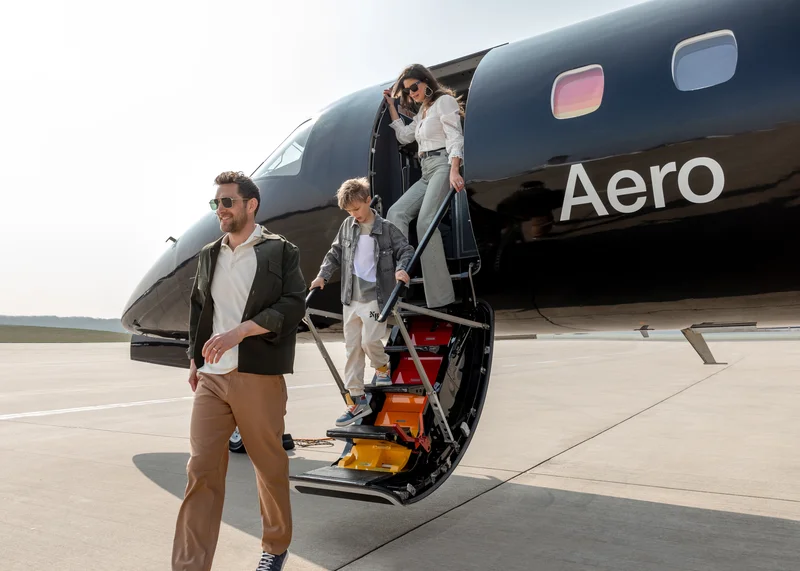 Hyper-personalised experiences don't have to mean the end of privacy.
AI platform Qloo is bringing experience operators the ability to better predict and understand consumer tastes and preferences – and they are doing it with a privacy-centric approach. The company has just raised $15 million as the demand for personalisation in travel and entertainment soars. Qloo currently delivers cultural AI that powers inferences for clients serving over 550 million customers globally in 2022. It works by correlating and processing data across entertainment, culture, and consumer products, giving the most accurate and expansive predictions of consumer taste based on demographics, preferences, cultural entities, metadata, and geolocational factors. Read more: AI Platform for Predicting Taste Preferences Raises $15M
Scan, Split, Tip, Pay – A new way to dine out.
We've all been there. You go out for dinner with a group of friends and when it comes to ordering and paying, things get a little complicated. From deciding what to order, getting the waiter's attention to order, to then deciding how to split the bill and leave a tip – when there's a group involved the waiting and mental maths is growing old. Based in Dubai, Spades is an app changing the game. It allows users to scan the menu of a restaurant, directly order via the app, before then splitting and tipping. Currently, it's operating with 250 restaurants in UAE and has launched in Saudi Arabia with MJS Holding, a chain with 20+ restaurants. Along with expanding to Singapore and South-east Asia, It is looking to raise a bigger round of $8-$10 million. Read more: THREE MEN AND A RESTAURANT PAYMENTS APP CALLED SPADES
Using tech to power human connection, SiteMinder acquires GuestJoy.
As the hotel industry moves towards using tech to enhance communications and add a personal touch to guest experiences, SiteMinder has just acquired hotel guest engagement suite GuestJoy. Earlier this year, SiteMinder is a next-gen platform that has massively enhanced how accommodation providers grow their presence online. Now, with this deal, SiteMinder will be able to empower hoteliers to automate and digitise their guest communication. Doing so makes for happier guests, and happier revenue streams for those in the industry. The deal is expected to be closed by the end of this year and reflects a new era of hotel commerce – that is digital and ultra personal. Read more: SiteMinder acquires GuestJoy
Get the group together: travelling a trip just got easier.
Putting a group trip together is one of life's little challenges, and for those that are able to make it past the whatsapp group chat stage: Congratulations. Now, though, it's being made a lot simpler thanks to tech innovation. Reposite, a group travel planning startup has just raised $7.5 million to develop its online workspace that enables group trip planners to pull together all the processes involved in putting a group trip together in one place. Currently available in the US, the team now wants to develop a data-driven matching platform to make recommendations to trip planners and match them with suppliers more efficiently. Read more: GROUP TRAVEL PLANNING STARTUP REPOSITE LANDS $7.5M FOR TECH PUSH
Hotel app Shackle picks up $5.5 million.
Aiming to digitise the hotel guest experience and bring hoteliers more insights into their customers, Shackle has just secured $5.5 million to grow. The European app lets guests check in, enter their room, order room service and make payments all from the app. So, next time you check in at the airport you don't have to worry about faffing around at reception – just a few clicks and you'll have a comfy hotel bed with champagne on the way (if that's your vibe of course). Connecting hotel services directly to guests is good news for the hotel as well. It promotes more streamlined hotel operations and gives back data on guest behaviour and needs all in one system. Read more: SHACKLE RAISES $5.5M TO DIGITIZE THE HOTEL GUEST EXPERIENCE
PriceLabs snaps up Rental Scale-Up as demand for industry content grows.
You don't have to convince us that the travel and hospitality industry is full of exciting news, innovation and thought leadership, and startup PriceLabs clearly know it as well. The dynamic pricing fintech has acquired Rental Scale-Up, a media company that produces news and analysis on the short-term rental industry. It's a space that has seen a lot of activity in recent times with the growth of staycations and the resurgence of the digital nomad – it's meant that financial solutions for this sector are equally soaring in demand. With this acquisition, PriceLabs wants to enhance the content available for their customers, giving them more in-depth insights and analysis and continue to shape the sector for years to come. Read more: Software Company PriceLabs Acquires Media Outlet Rental Scale-Up to Deliver More Industry Insights to Hosts and Property Management Companies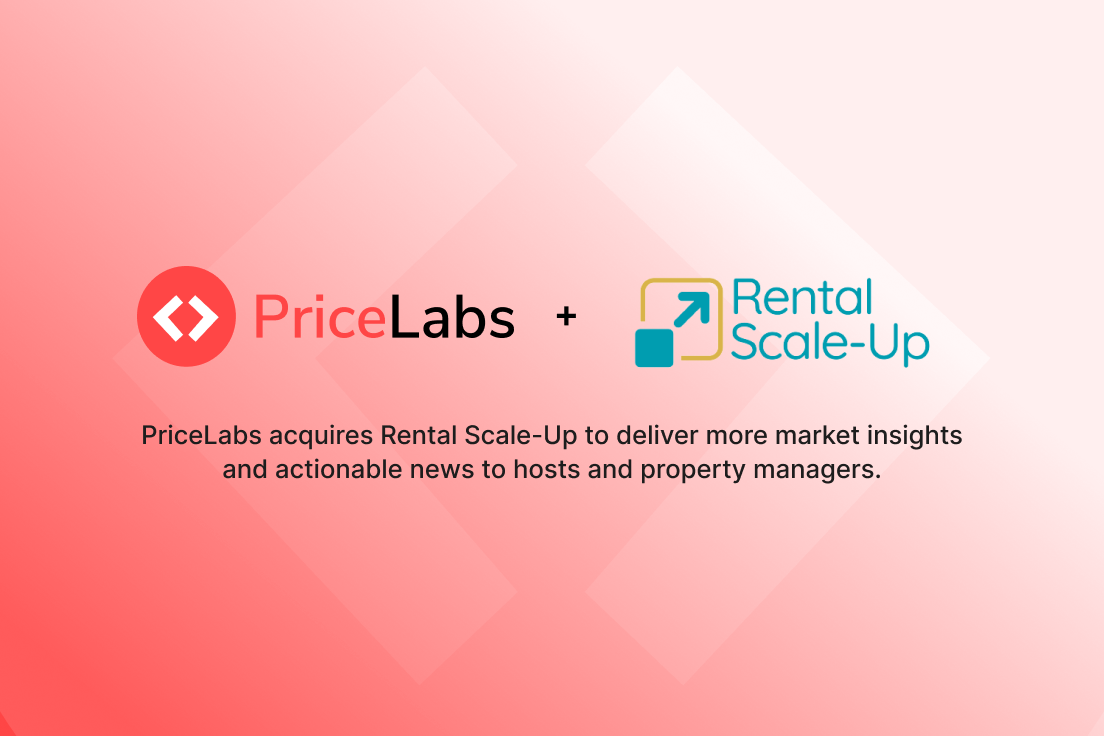 The financial world is banking on travel.
This year the travel space has been busy – to put it lightly. And with that, there have been a lot of financial developments. One trend we've spotted has been that lots of fintech providers and banks are starting to buy into travel, offering travel cards, BNPL options and so forth. The latest development is that Citi is now launching a travel booking platform in partnership with traveltech heavyweight, Booking Holdings' brands Booking.com and Rocket Travel. It'll launch this autumn and replace the existing City Thank You Travel Center. Via the platform, users will be able to compare hotels, flights and car rental options and can then bool and pay with their Citi card or loyalty points (or go wild and combine them). Read more: CITI LAUNCHES NEW TRAVEL PLATFORM WITH BOOKING.COM
Positioning your startup
Arielle Jackson is Marketer in Residence at First Round Capital where she works with portfolio founders on positioning and marketing strategy. Before that, she worked at Google and Square. In this interview, Jackson shares practical advice on:
How to position your business (based on a formula from former Google Head of Marketing and Communications Christopher Escher)
How to pick the right name for your company or product (four routes: descriptive, suggestive, evocative, empty vessel)
How to pull together branded assets in a comprehensive creative brief
How to prepare for launch (to arrive at clean, simple messaging on why people should care)
Differentiating your product
There are great books and posts (like the previous one) about product positioning, but not on how to actually design and build your product to be differentiated. This led Lenny Rachitsky to look at hundreds of companies to conclude that there are seven common ways to differentiate:
Be the cheapest
Be the highest quality
Be the most convenient
Be the safest
Sell something proprietary
Sell something that makes people feel great buying
Focus on a niche underserved market
Some companies have also found their way to offering multiple differentiators. Airbnb and Uber, for example, combine Cheapest + Proprietary supply (at least initially). Lenny also points out that you don't absolutely need to have a differentiator, especially if you're going after a new market or if you believe you can win by out-executing your competition. But you are going to have a much easier time if you do.
Read more for details and examples: Differentiating your product
New travel tech fund targets European startups
A new venture fund has €100 million to invest in Seed-Series A European travel technology startups in €1 million to $10 million tickets. ROCH Ventures has been set up by Bobby Demri, an entrepreneur who sold his company to the Boston Consulting Group in 2017, and Ludger Kuebel-Sorger, senior partner emeritus at BCG. In this interview, Demri discusses why Europe needs a specialist travel tech fund, the focus on digital nomads, sustainability, corporate travel, and the high growth potential for travel and tourism.
Consumers prioritize travel spending supported by fintech services
An Amadeus study –Consumer travel spend priorities 2022– with 4,500 travelers from France, Germany, UK, US, and Singapore found that consumers prioritize travel spending supported by fintech services. 75% of respondents said they are likelier to choose a pay-by-installment option, 73% are more likely to pay attention to FX fees and costs associated with international travel, and 56% are more likely to choose a travel provider that lets them pay in their own currency with transparent FX fees.
NFTs could be the next evolution of airline ticketing
Oliver Ransom writes that the next development in air ticket technology will be a migration from electronic documents to NFTs and that this would help airlines grow revenue by enabling airlines and travelers to participate in a secondary market for tickets. Read more: Airlines Should Enable Ticket Trading
Qantas asks its executives to work as baggage handlers
Australia's largest airline wants its executives to unload bags and drive luggage carts at least three days per week for the next three months. This is a great move that should be followed by other airlines and travel players scrambling to fill open positions. Many years ago, I worked in product development for Charles Schwab's online brokerage division. Its founder and CEO, Charles Schwab, made a point to require all managers and executives to work in the call center and customer service when the company was going through peak times. These experiences were tremendously enlightening and allowed me to understand the business at a deeper level.
The state of US early-stage VC and Startups in 2Q 2022
Silicon Valley Bank and AngelList published a detailed report on the state of US VC investing and early-stage startups.
After an active 1Q22, the share of startups on AngelList that raised a round or exited in 2Q22 declined by 2.3 percentage points to 9.3%.
77.5% of startups that raised a round or exited in 2Q22 did so at a higher price than their previous round (vs. 83% in Q1).
Compared to 1Q22, median pre-seed and seed valuations were flat in 2Q22 at $10M and $20M, respectively, while Series A valuations jumped 6% to $70M, and Series B valuations fell 6% to $235M.
37% of rounds done used SAFEs.
Early-stage startup payroll spend grew by 14% between 4Q21 and 1Q22 but decreased by 3% growth from 1Q22 to 2Q22.
The average revenue growth between 4Q21 and 1Q22 was 28%. Between 1Q22 and 2Q22, it decreased by 5%.
Online travel planning is improving, according to the New York Times
The New York Times article on how travel players are making travel planning easier by refining searches, creating more informative maps, and streamlining loyalty programs. Mentioned in the article include Airbnb, Google, Skyscanner, Airdna, AirCover, Expedia, and Booking. Read more: At Last, Online Travel Planning Is Becoming (a Little) Easier
.
Fundraising
Israeli short-term rental Property Management Platform Guesty raised a $170 million Series E round (!!).
Aero Technologies, the next-generation premium air travel company, which serves routes in both the US and Europe, raised a $65 million Series B round for a total post-money valuation of $300M.
Celitech raises $1.2 million to make roaming more affordable. The Santa Clarita-based startup founded by Al Fares helps travel companies offer international cellular data eSIM services.
Growth is no longer the best predictor of a software company's value
In 2020, revenue growth was the most important factor explaining a public software company's forward multiple. The formula has changed since then, according to an analysis by Tomasz Tunguz, a Venture Capitalist at Redpoint. Net income has surged to the highest correlate of a public software company's multiple surpassing revenue growth.
Stock market performance for travel companies
The 3 companies that have "Trip" in their brand name show the best stock market performance year to date. Four of the worst 5 performers went public via a SPAC.
Ideas for invigorating airline commercial products
Airlines have made efforts to generate additional revenue opportunities but there is much more that can be done with the people, processes and planes they already have. Ricardo Pilon shares five tips for airlines looking to get the most out of their staff's creativity. Read more: Ten Tips for Creative Airlines – Part Two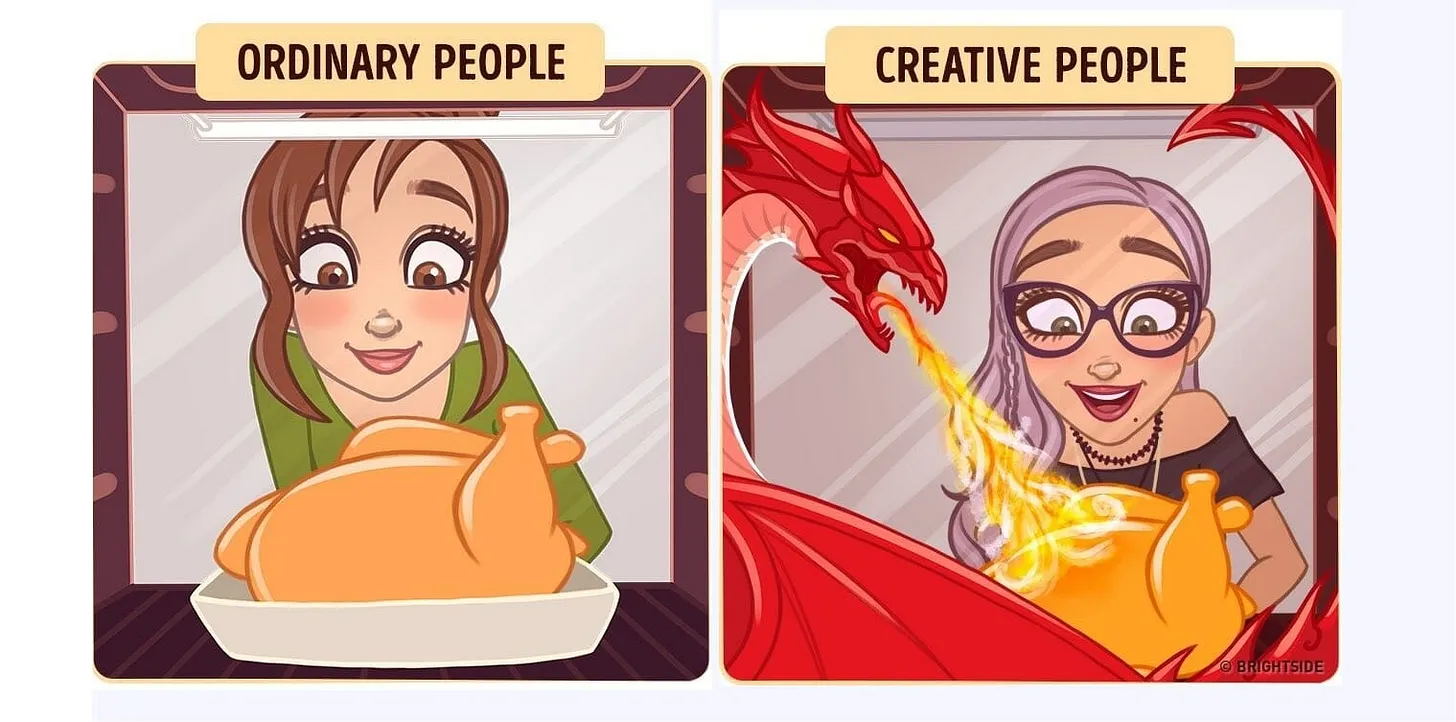 Reframing the work remote vs in-person question
The hot takes on what is better between working remote vs in-person are getting a bit trite, but I thought that the way that Sam Altman (CEO of OpenAI and the former president of Y Combinator) framed the question was insightful. Employee preferences and company performance don't necessarily go hand in hand.
thought experiment: you have a startup. you hear about a new startup with smart, dedicated founders that is going to compete with you. are you most nervous if they are

— Sam Altman (@sama) August 1, 2022
Go-to-market motions
A go-to-market motion is an action plan that specifies how a company will reach target customers, grow and scale. It addresses two questions:
How do people hear about your product?
Why do they buy it?
Ali Abouelatta writes about 12 different GTM motions (with examples) for high-intent customers (if you are building something people already know they need) and low-intent customers (if you are building something people don't know they need yet). Read more: 100 Unicorns: 12 different GTM Motions
What Jetblue Technology Ventures is paying attention to in Web3
Jim Lockheed from Jetblue Technology Ventures writes about Travel and Web3, and the opportunities that JTV is looking at carefully in that space. Some of the trends and companies mentioned include:
Read more: Web3 in travel
TikTok Travel Index 2022
Google data reveals that 40% of Gen Zers prefer TikTok over Google for searching (source). TikTok is also an important source of travel inspiration. Bounce (luggage storage startup that recently raised a $12 million Series A round led by Andreessen Horowitz) looked at the top travel influencers on the platform to reveal which are this year's most popular destinations (by # of views in the first half of the year).
Top 3:
Dubai (81.8 billion TikTok views)
New York City (59.5 billion)
London (36.8 billion)
Read more: Top 50 TikTok travel destinations
A people-powered OTA
There are three million real estate agents in the United States (the majority of whom are part-time), but only roughly 100,000 travel agents. Is it possible to empower hundreds of thousands of people to participate in the travel industry in a way not previously possible? This is the basic question that Evan Frank and Henley Vazquez asked themselves 18 months ago and which gave birth to Fora Travel. The startup just announced a $13.5 million Series A investment co-led by Heartcore Capital and Forerunner Ventures. Fora has experienced exponential growth with 500 advisors around the world and more than 30,000 people on the waitlist. 97% of Fora Advisors had never sold travel previously. Read more: Announcing our Series A: building an OTA powered by people
The travel space race is firmly on.
We all know about billionaire plans from Jeff Bezos, Elon Musk and Richard Branson to launch a new era of galactic tourism, but now there is another player on the market. And they want to make space tourism more available to more travellers. Space Perspective is on the brink of transporting explorers to the edge of space, using carbon-neutral tech. These flights won't be rocket-propelled, but rather more gentle, propelled by a patented SpaceBalloon. Taking a look inside the Spaceship Neptune, travellers will find themselves in a sleek, designed Space Lounge – designed to create a relaxing environment. It's a space tourism option that is more mellow than the traditional image of being jet launched into the galaxy that normally comes to mind. Space Perspective's first commercial space flights are planned to take off in late 2024, and tickets are going for $125k per passenger, the trip lasting a total of 6 hours. Read more: The Company Making Space Tourism Available To More Travelers
There's a new travel careers directory in town.
With the growing talent shortage in the travel and hospitality sector leaving businesses in disarray, travellers exasperated and the whole industry facing an increasingly problematic predicament, Travel Massive has launched its new careers directory: Travel Careers. The marketplace is designed for travel pros, digital nomads and creators, giving them a one-stop-shop to find the perfect travel job for them, helping gaps be filled and the travel world to work with more harmony again. For everyone out there looking for their next hire – here you can list vacancies and grow your talent pool, reaching travel pros from around the world, accessing global reach to untapped talent. Read more: Travel Careers.
Airbnb's profits are flying high.
What a good feeling it must be to announce the most profitable Q2 ever – that's currently the case for Airbnb, with income of $379 million on $2.1 billion revenue. The company has been making leaps and bounds in recent years and in the past couple of months it has added even more features to the platform. Its commitment to constantly evolve and update its product offering is certainly paying off, and it's now able to offer travellers and thrill seekers a stay and experiences in all corners of this wonderful planet. The company has reported that while growth continues to remain strongest in non-urban areas, Airbnb says it is now seeing clear signs of travellers returning to cities. You might remember in a recent newsletter update we shared that Co-Founder Joe Gebbia announced he was stepping down, wanting to focus on new ventures and family-time. He said the decision was made because Airbnb was in good hands – and this news sure shows it! Read more: AIRBNB POSTS RECORD Q2 INCOME OF $379M ON $2.1B REVENUE
Predicting evolving travel demands is getting simpler.
ZYTLYN, a Swiss startup, is helping travel companies make rapid and well-informed decisions to keep up with constantly changing travel patterns. It's more critical than ever for businesses to be able to forecast and have oversight on what's going on – travellers are jet setting once again, but they're doing so in a different way than before: now impacted by changing regulations, prices, climate change and so forth. ZYTLYN's platform predicts and reflects up-to-date info on where and when travellers want to go and what they're willing to pay. It provides companies (such as airlines and hotels) with actionable predictions of demand patterns, for pricing, revenue management, and sales, to name a few – and now they just secured new funding from Velocity Ventures to grow the business forward. Read more: VELOCITY VENTURES TAKES STAKE IN BIG DATA AND PREDICTIVE ANALYTICS STARTUP
Dynamic pricing is coming to a vacation rental near you.
Giving the short-term rental industry a democratised and affordable dynamic pricing and revenue management tool, PriceLabs has just picked up $30 million from Summit Partners. Dynamic pricing has been implemented in the travel industry for some time now, but it's generally being used by the big providers, the big names with the cash to spend on fancy tech and comprehensive platforms. PriceLabs wants to bring the competitive edge to small business owners giving them the chance to more easily manage personal rental property and efficiently adjust prices based on demand fluctuations. The company already powers over 150,000 listings in more than 100 countries and is scaling fast. It's able to update prices automatically through direct integrations with different property management software solutions – regardless of whether it's a cabin in the woods or a super-chic Parisian pad. Read more: PriceLabs announces $30m. investment from Summit Partners
Trains, coaches, buses, cars and full pack of booking options.
From taxis to food deliveries, Uber may have started out life as a ride-hailing service, but it's since expanded to a platform with an extensive range of use cases. Now, in the UK, Uber is adding train and coach travel to its app via a fully integrated tie-up with Berlin's multimodal travel platform, Omio. Omio's app gives users the chance to select and book from a range of transport options and it's one of Europe's most prominent travel startups. In recent years, the unicorn company has been expanding into B2B partnerships, making its inventory available to partners so they can add transport booking options to their own apps and platforms. This new tie-up is the latest and we will be keeping a close eye to see how it goes. Read more: Uber tie-up with Omio adds train and coach booking to app — starting with UK
Boeing is building sustainable aviation in Japan.
Aviation giant Boeing has unveiled its plans to open a new research and technology centre in Japan as part of plans to develop future-proof aviation solutions. Air travel is frequently called out for its carbon emissions and environmental footprint. Moving the industry to a climate-neutral and sustainable point requires plenty of investment, innovation and commitment to collaboration. This new announcement from Boeing encompasses all of this. Working with Japan's Ministry of Economy, Trade and Industry, this broadens the pair's cooperation agreement to now include a focus on sustainable aviation fuel, electric and hydrogen powertrain technologies, and future flight concepts that will promote zero climate impact aviation. Read more: Boeing to Open Sustainable Aviation Research and Development Center in Japan