Payments
PayPal brought back their objectionable terms policy, allowing them to swipe $2,500 from your account if they believe you promoted messages they disagree with. Nobody is happy, of course – including Elon Musk. Read more: Paypal's Objectionable Terms Are Back, $2500 Fines For Content They Don't Like
Content Writting
LinkedIn influencers are turning to creative writers to buff their profiles with entrepreneurial advice, motivational posts, and "value nuggets." Read more: Everybody wants to be a LinkedInfluencer
The appeal of the longform podcast
You'd be wrong to think it's only bite-sized content people pay attention to. The podcast has been bucking this trend for years. When it comes to program length, the podcast's sweet spot is a staggering 25 to 30 minutes. How do you stay engaging for half an hour? It helps if you understand your audience demographics and geography.
Audio and podcast advertising
When people are willing to spend 30 minutes or longer with a piece of content, it opens up different advertising opportunities. YouTube recently announced it was expanding advertising options on its podcast and audio channels. Just because you have an engaged audience, doesn't mean they want to be interrupted every five minutes by a sponsorship message. The trick for marketers is to find a way to share the message without disrupting enjoyment of the medium. Read more: YouTube expands audio and podcast advertising for brands
Challenges in podcast advertising
Advertising on podcasts comes with its own unique issues. In 2021 survey respondents claimed the main challenge was visibility, especially when it came to attribution, measurement and reporting. Others claimed they simply didn't understand the medium enough.
World's first AI designed magazine cover
The creatives at fashion magazine, Cosmopolitan, really took their AI issue seriously. DALL-E 2 is an AI tool that takes human verbal commands and creates images. After an hour long Zoom meeting, the editorial and graphic design teams had produced a cover worthy of the magazine's high visual standards. Using the tool to create images throughout the issue, one thing is clear — AI needs a lot of human supervision. Read more: The World's Smartest Artificial Intelligence Just Made Its First Magazine Cover
e-Commerce
The European Union's new Digital Services Act (DSA) has been published. Meaning tech firms will have to adapt their policies and procedures if they want to dodge potential sanctions. The first to get reined in? Very large online platforms (VLOPs). Read more: Countdown to compliance as EU's Digital Services Act published
📢The #DigitalServicesAct is published on @EURLex
It is a set of rules that ensure a safer digital space.

👉https://t.co/wM5iC79u9c#DigitEU #DSA pic.twitter.com/Ynzrbp1qiL

— EUR-Lex (@EURLex) October 27, 2022
Online shopping started as a necessity during the pandemic, then became a habit. Especially in the UK, where one in four shoppers now make 80% of their purchases online—and the number is rising. Read more: One in four now make majority of purchases online
Guess the most downloaded shopping app in India. It's not Amazon or Flipkart. Nope, it's Meesho, a shopping app that helps retailers share and sell their products on Meta's platforms. Read more: Meta-Backed Meesho Is Beating Amazon, Walmart in Race for Indian Shoppers
Influencer Marketing
High profit margins, devoted fans, and digital "influencers" willing to promote anything. Meet virtual YouTube and Twitch stars. It's a highly lucrative trend in Japan, and it may break into the US market next. Virtual influencer agencies, anyone? Read more: A 26-Year-Old Billionaire Built Fortune on Virtual YouTube Stars
Business
Looks like businesses are navigating rising shipping costs… again. You might have to tread lightly between giving up on profit or raising prices and annoying your customers. Read more: Rising Shipping Costs Prompt Businesses to Get Creative With Deliveries
Tackling fake reviews isn't just for companies anymore. The Federal Trade Commission proposed a rule that would penalize fake reviews and misleading endorsements. Read more: Why the FTC is trying to crack down on fake reviews on e-commerce sites
Buy now, pay later is starting to look a little different. Klarna launched a new platform for creators and brands to collaborate. It also built a set of features that resemble an e-commerce platform with shoppable video content. Read more: Klarna launches new creator features and shoppable video
Bing
If you can't find it, create it. Bing launched Image Creator, which is… you've guessed it – an AI text-to-image generator powered by DALL-E 2 AI technology. Wow. The new feature will be coming later this month to "select markets" first. Read more: Image Creator now live in select countries for Microsoft Bing and coming soon in Microsoft Edge
Virtual Sets
If you've watched the Star Wars' TV offshoot, The Mandalorian, you've unwittingly watched an epic production created in a virtual set. This technology does away with the need for a remote crew travelling the world and even green screens. Virtual screens allow agencies to shoot a year's worth of video, regardless of location, seasons and backdrops in one studio.
Creators Getting Paid
According to a new report by Adobe, the creator economy is becoming increasingly lucrative for Gen Z. Monetisation opportunities have grown dramatically with four in ten creators making more money now than two years ago. Just the number of people making money has grown too, with 48% getting paid for their creativity. It's no wonder half of this group would prefer to start their own creative business than go to university. Read more: Future of Creativity – Monetization in the Creator Economy
Revenue Friendly Content Channels
We know creators are getting paid but what channels provide the strongest form of revenue? For both niche and non niche creators selling branded merchandise provide the most reliable revenue source. They're able to leverage their own creative brand to sell products. This is followed by affiliate and influencer marketing deals with established brands. Either way the quality of the content you make and how it builds your brand is key to monetisation.
TikTok & Movie Marketing
TikTok has found another way to take a big bite of the digital marketing pie. The latest tool, Showtimes, is aimed at entertainment marketers. Essentially, a movie trailer is played with a Get Showtimes button that displays nearby cinemas and screening times. Brands only pay if users watch the ad for at least six seconds. A relatively simple idea, and it's another example of social platforms keeping users engaged. Read more: TikTok shoots for movie studio budgets with new Showtimes ad format
Metaverse
Indian e-commerce heavyweight Flipkart is launching Flipverse, an "interactive, gamified, and immersive shopping experience" in the metaverse. Brands like Puma and Nivea have already partnered to set up stores. Interesting. Read more: Indian e-commerce giant Flipkart launches metaverse shopping experience
Artificial Intelligence
If you can't beat them… join them? Shutterstock plans to start selling AI generated images made with OpenAI's DALL-E 2. So don't be surprised if your stock photos appear less stock-y in the near future…Read more: Shutterstock will start selling AI-generated stock imagery with help from OpenAI
Users are finding new creative ways to use AI art, now using it to create variations of selfies. Seems like it could also work to create variations of influencer model photos, product photos, and more. Read more: People Are Now Making Fake Selfies With AI
Marketing
Everyone could use an extra pair of hands–especially marketing agencies. That's why 75% of marketing agencies are outsourcing some of their work to freelancers or other agencies. Read more: 75% of marketing agencies are outsourcing additional help
Design
Microsoft launches Designer, a potential alternative to Canva, aka "every marketer's favorite design tool." Apparently it will feature an AI text-to-image generator powered by DALL-E, and will target bigger enterprises, so the two may cohabit peacefully. Read more: Microsoft launches Designer, its answer to highly valued startup Canva
Streaming
It's official. Netflix's ad supported plan launches November 3rd and will cost $6.99 per month. The platform announced that they'll use Nielsen digital audience measurement in the U.S to track and measure their ads. Read more: Netflix to get Nielsen ratings as streaming giant rolls out ad-supported plan
The Relations of Ultra-short videos and User-Generated Content
With shorter attention spans, ultra-short videos from TikTok, Instagram Reels, and YouTube Shorts have almost become the norm in the last two years. Brands are pivoting their videos from well-polished, longer-form storytelling to shorter, user-generated content and videos. This gives social proof and lets one's customers do all the talking.
The Expanding AR Advertising Market
Augmented reality (AR) technology has transformed how brands do marketing and advertising. Traditional TV ads are not the only way to get your brand out there today, especially as consumers want to be involved and engaged via AR. No wonder the space is predicted to reach US$6.27 billion in 2027, a substantial increase from US$3.50 billion in 2022.
McDonald's Nostalgia
Who says Happy Meals are only for children? McDonald's US released adult Happy Meals for a limited time, making it the latest brand to jump onto the nostalgia marketing bandwagon. Read more: Deja vu? McDonald's adult Happy Meals raise specter of past promos run awry
https://youtu.be/R0ZadMeDJsw
Shopify
If you're a Shopify merchant in the U.S, you could soon retire tax spreadsheets and calculators. The platform's new addition allows you to access tax-specific features directly from your admin page… and make correct sales tax decisions. Bye, calculator! Read more: Introducing Shopify Tax: Taking the Stress Out of Sales Tax
How many languages do you speak? Shopify released an app that translates stores into multiple languages so you can connect with international customers. Fenomenale! Oh and there's a bunch of other updates you should check out. Read more: October 2022: What's New for Developers at Shopify
Apple
You might also like… gambling? Apple's new ad slot is apparently swamped with gambling apps, and users are voicing concerns about the legitimacy of these ads. Not to mention Apple gets a 30% cut of each in-app purchase. Read more: New App Store ad slots heavily promote gambling apps
After taking a swing at Facebook, Apple is swinging at… everyone else. The company updated its App Store Review Guideline, saying that boosted social media posts will now count as in-app purchases.
Apple has update its App Store guidelines to require that social media post "boosts" be purchased as IAPs, entitling Apple to 30% of that advertising revenue. This is new as of iOS 16.1, which was released today pic.twitter.com/OggqkMRRTW

— Eric Seufert (@eric_seufert) October 24, 2022
If you're optimizing your app to appear in the App Store organically and also paying for ads, pay attention to the keywords you're bidding for. They can influence how you rank… and not always in a good way. Read more: What They Don't Tell You About Apple Search Ads and ASO
Arms Race for AI Content Domination
The race in AI content creation is becoming increasingly fierce. Two of the biggest tech companies, Meta and Google, have joined the fray. Meta releasing Make-A-Video and Google, DreamFusion.
The Pivot of Google
It's no secret that TikTok is Gen Z's preferred search platform for everything ranging from food to beauty products to clothing, proving that the good ol' text search may no longer be relevant in today's visual world. Google is trying to keep up by adding more and more visual and multimedia elements to keep its spot as the go-to search engine worldwide, including for Gen Z. Read more: Google Search Gets a TikTok Look by Spotlighting Short-Form Video
The Ever-Increasing TikTok Revenue
If Tik Tok got Google's attention, it's no surprise brands are following suit. As Gen Z's go-to platform for everything, brands are flocking to TikTok to get noticed, widening their reach to youngsters. This can be seen by TikTok's revenue, which reached US$4 billion and is predicted to triple in five years.
Facebook's Bulletin Says Farewell
Facebook announced it will close its subscription-based newsletter platform (Bulletin) in early 2023. Although the platform successfully attracted well-known writers like Mitch Albom and Malcolm Gladwell, the Substack competitor didn't cut it for Meta. While Facebook pledges they "remain committed to supporting these and other creators' success and growth on our platform," it's clear they are abandoning news-based content. At least for now. Read more: Facebook Winds Down Its Newsletter Service
Interesting Marketing Video and Report
Squarespace makes it easy for anyone to create a website, but only someone like Bjork can create art with the platform.
October 21 is Back to the Future Day, but do the kids who play with LEGO even know the movie? Either way, enjoy Brick to the Future. #BTTF #BackToTheFutureDay
Yes, people still use eBay.
Animation perfectly captures drone typesetting in the sky.
Bet you never realised the thong, or flip flop, lived such an exotic life.
All the tools you ever wanted to destroy your workplace.
Upwork reiterates how the old way of working is dead with a catchy song. #upwork
Nothing is more precious than life, or is there?
Yes, a goose can also fly in style with Emirates.
The power of "show, don't tell" in the 1990s with Microsoft Excel.
Your morning cuppa might be affected as global warming puts coffee production and millions of workers at risk. #coffee #bloombergquicktake #food
Microsoft is on a mission to get real-time insights, data, and complete vision in tennis.
Reddit
Another day, another holiday trends report… this time straight from Reddit. The report could be useful if you're planning to run Halloween ads on the platform, especially since plenty of Redditors are pop culture fans. Read more: Reddit Provides Insights into Halloween Engagement Trends [Infographic]
Well that doesn't happen often. While we're still waiting for the official report, it seems Reddit is making major updates to Ads Manager, like adding a new audience manager tool, the ability to edit existing ads, and more. Read more: Reddit Rolls Out Updates to Ads Manager, Including New Targeting and Creation Tools
LinkedIn
Beware of the bots! Apparently LinkedIn is becoming flooded with fake profiles created from AI-generated profile pictures and random text taken from real accounts. Read more: Glut of Fake LinkedIn Profiles Pits HR Against the Bots
Advertising
Apparently misinformation can be profitable. There are reports that show Google Ads let businesses advertise false claims for months before taking the ads down. Read more: How Google's Ad Business Funds Disinformation Around the World
"Deepfakes" of celebrities have started appearing in ads—some without the approval of said celebrities. Featuring Elon Musk or Tom Brady in your ads might be a great idea… if they consent.
For Gen Z, life is more about recession-proofing their lives than enjoying parenting or even marriage. This interesting study gives some insight into what they're thinking. Super useful if they're one of your target audiences! Read more: How Gen Z is rewriting dating, marriage and family plans for their 20s: 'I have so much stuff I have to worry about'
Netflix to show ads, Microsoft to handle them. The two companies made their partnership official – and announced that the new ad plan will launch in 12 markets, including Australia, Canada, France, Germany, and the US. Read more: Powering Netflix's new ad-supported tier
Your ads don't have to be wise… if you incentivize. Three out of four people in the UK would gladly view ads in exchange for free, quality content. Especially if the ads are visual, creative, and interesting. Read more: Three quarters of Brits choose to view ads for free content
BNPL
Buy now, pay later (BNPL) is going offline. Klarna and Affirm are creating their own "banking-type models" and releasing BNPL debit cards that allow users to split payments. Read more: Affirm targets offline growth
Privacy
Brave, a browser noted for its privacy protection features, will soon allow users to prevent cookie consent banners on the websites they visit. Is this a sign of things to come? Read more: Brave browser to start blocking annoying cookie consent banners
The UK's new data protection bill—which was intended to replace General Data Protection Regulation (GDPR)—is now on hold because the government needs time to "rethink." Guess we can expect pop-ups for a while… Read more: UK pauses data reform bill to rethink how to replace GDPR
Instagram
If you're looking for some inspiration before holiday sales kick in, now's your chance. Instagram announced a live event series called Live Holiday Market, where e-commerce retailers will share tricks of the trade. Read more: Instagram Announces New Live Events Series to Assist Marketers with their Holiday Campaigns
View this post on Instagram
Post scheduler is on the agenda. Instagram confirmed that they're testing the feature with a percentage of their "global community." If and when it becomes available for everyone… no one really knows. Read more: Instagram is testing an in-app scheduling tool for posts and reels
Remember Myspace? Instagram is apparently working on a feature allowing you to add a song to your profile. Guess it's time to finish writing our brand theme song…
#Instagram is working on the ability to add a song to your profile 👀 pic.twitter.com/zX2jIlZLzc

— Alessandro Paluzzi (@alex193a) October 17, 2022
Why have one link in bio when you can have two or three? Instagram has expanded its testing of more than one link in user profiles, which means the feature may soon be available worldwide. Read more: Instagram Expands Test of Multiple Links in User Bios
The inevitable may soon be possible. Instagram is letting some users post multiple links in their page bios. Goodbye to all the Linktree and its copycats — all dead.
Newsletters
Facebook is shutting down their newsletter platform to keep more content—and more users—on the platform. Makes sense, seeing as Meta recently announced their intent to focus on a new discovery-type feed. Read more: Facebook to Shutter Substack Rival Bulletin by Early 2023
Meta
This time the Turkish competition authority sanctioned Meta for "breaking competition law" by holding a social network ads monopoly. Read more: Turkish competition board fines Meta Platforms $18.6 million
Meta's new IP reporting API for Brand Rights Protection tool will help you find and report content from brands that are stealing your content in a matter of minutes. Read more: Empowering businesses to protect their intellectual property: Launching IP Reporting API and new features in Brand Rights Protection
Facebook published some surprising new Self-Serve Ad Terms. Basically Meta admits ad targeting isn't great, they'll still reject ads for any reason, and… they're pulling credit reports, among other eyebrow-raising things.
It looks like @Meta has sent out new terms for self-serve Ads Manager accounts, and there are some huge red flags in here.

Highlights in a thread 👇https://t.co/0F8y0VtRpV

S/O @jaketheadnerd for sharing this.

— Cory Dobbin 🙇 (@CoryDobbin) October 25, 2022
New Ad Sources for Meta
Meta recently announced new augmented reality advertisement capabilities that enable customers to envision themselves driving a car or placing new furniture in their homes. This is a push to entice marketers to stay within the ecosystem, especially as their revenue has been going down. The announcement also comes hand-in-hand with new ad avenues for marketers placed between Instagram Stories and Feeds. Read more: Instagram is testing AR ads after announcing to push more ads on users
No need for FOMO. If you missed this year's Meta's Collaborative Ads Summit, you can now see all the event slides and resources. Read more: Collab Ads Summit 2022 Day 1 Resources (Brands and Agencies)
It's a Gen Z world, and Gen Z loves being part of a community. Mark Cuban believes that's why they still use Facebook Groups. A useful insight if that's your target demographic… Read more: Mark Cuban Just Explained Why Gen Z Are Still Using Facebook
Facebook just released a new "cleaner, more streamlined" layout with a centralized dashboard and a dedicated feed for interacting with people as a business. Read more: The new Pages experience for small and medium-sized businesses
Facebook for Android is planning to replace the Android System WebView browser with its own WebView browser—and there's a chance it could improve Facebook ads landing pages that target mobile users. Read more: Launching a new Chromium-based WebView for Android
Running a Facebook group community? You might want to check out Facebook Communities Summit 2022. Group admins and moderators will share tricks of the trade, and you'll also get to see upcoming group tools and features.
So long, car and real estate listings. Meta is removing the ability for Facebook Business Pages to sell vehicles, real estate, and rentals January 30, 2023. This move impacts several markets, so make sure you browse the list! Read more: Creation of vehicle and home listings from Facebook business Page discontinued on Facebook Marketplace
Meta is shutting down Bulletin, its Substack competitor. There was quite a bit of fanfare when Bulletin was first announced because of the people it signed up to write, including Malcolm Gladwell, Tan France, and other independent creators. Meta even promised that it wouldn't be taking a cut from subscriptions until 2023. It was hard for me to imagine Meta making a long-term play like this (it didn't even launch outside of the U.S.) and I wasn't expecting Bulletin to last the year. So as the economy worsens, Meta has been rationalising its bets in the creator space. Facebook's Audio Rooms, which competed against Clubhouse, is dead. So is live audio. Even its podcast service (that no one really knew existed) is gone. There's now a hiring freeze at Meta. It's all about priorities now, ie. the metaverse and TikTok-tising the platform. Read more: Facebook will shut down Bulletin, its newsletter service, by early 2023
SCOOP: Meta/Facebook is shuttering its Bulletin newsletter subscription service. It plans to wind it down by early next year. I'm told all writers will be paid out their full contracts. Statement from Meta: pic.twitter.com/qEgpnpS6tc

— Katie Robertson (@katie_robertson) October 4, 2022
To attract more advertisers in a slowdown, Meta is adding more ad positions to Instagram. Brands can now run ads on the Explore home page and in profile feeds. Meta will also start testing "image carousel" ads in Facebook Reels. Read more: Instagram to increase ad load as Meta fights revenue decline
Analytics
Zero-click content, privacy regulations, lack of data… How to track the untrackable in marketing? Well, Rand Fishkin may have an idea or two. Read more: How to Measure "Hard-to-Measure" Marketing Channels
Say goodbye to Google Data Studio, but don't cry. The popular business intelligence (BI) platform—and the go-to reporting platform for marketing agencies, among others—will be rebranded under the Looker brand, along with all of Google's other BI products. Read more: Google Cloud consolidates analytics tools under Looker name
There's a new lead gen measurement option for Google Analytics 4. You can use two new Form interactions to see how many users start and finish their form submissions… or don't. Sounds useful for both data analysis and remarketing. Read more: GA4 now has an enhanced measurement option for Form interactions
Social Media
Decentralized social networks without any government and corporate influence? Yep, it's a thing. Bluesky—a small team of independent developers founded by Jack Dorsey—just announced they're close to creating such a network. Read more: Jack Dorsey-Founded Bluesky Unveils Roadmap for Decentralized Social Networks
Is this the end of the GIF? Short videos seem to be replacing the media format, and apparently younger generations think it's "cringe" to use GIFs anyway. Time will tell… Read more: The GIF Is on Its Deathbed
TikTok on their minds, YouTube in their hearts. Reports say 86% of Gen Z favor YouTube, making it their preferred app. Also, LinkedIn is getting more popular among Gen Z adults as they enter the workforce. Interesting. Read more: Gen Z's favorite brands, revealed
Rankings
Bye Alexa, hello… Cloudflare? The company's Radar Domain Rankings feature is listing the most popular websites in the world based on their incoming traffic. Might be useful if you want to see how you compare to competitors… Read more: Goodbye, Alexa. Hello, Cloudflare Radar Domain Rankings
Snap
Older users wanted. Snap is introducing a content deal with LaLiga—Spanish's top tier soccer division—to stream exclusive content, highlights, and more to increase their user base and ad value. Looking forward to the results of this one… Read more: Snapchat Announces New Content Deal with LaLiga, as it Seeks Ways to Attract Older Users
Amazon
Amazon announced it will allow users to process payments through Venmo, a PayPal-owned service. The option will be available for select customers first before it rolls out to all US-based users in time for the holiday season. Read more: Amazon now allows customers to make payments through Venmo
Not playing around. Amazon has filed legal complaints against Italian and Spanish "fake review brokers" and warned five German websites about the same issue. Keep it clean when it comes to your reviews! Read more: Amazon files legal complaints in Italy, Spain against fake review brokers
Live shopping just arrived in India. That sounds like good news for the 150+ influencers who can now plug products, drive users to Amazon, and make a cut on every sale. Read more: Amazon launches QVC-style livestream shopping in India
Television
Nielsen—the biggest connected TV ad measurement company—is gradually shifting from panel- to person-based measurement for one simple reason… so they can identify and remove duplicate ads displayed to their clients' users. Sounds better for everyone. Read more: How Nielsen Is Shifting From Panel- To Person-Based TV Measurement
Twitter
Campaign Planner—Twitter's tool that allows you to better predict campaign performance—just landed in 15 more markets, including Australia, Germany, and South Korea. Is your country on the list? Read more: Launching Campaign Planner: Forecast your campaigns on Twitter
More and more users are interested in crypto, porn, and NSFW content, while interest in news, sports, and entertainment is in decline. Seems Twitter is also losing its most active users, too.
Twitter is losing its most active users

And the topics Twitter's top tweeters are tweeting about is changing

Crypto + NSFW content, including nudity and porn, are the highest-growing topics of interest

Interest in news, sports, entertainment is falling https://t.co/kT9FcHyVXx

— Matt Navarra (@MattNavarra) October 25, 2022
Mixed media is mixing it up! Twitter's new feature that allows you to post up to four images, videos, and GIFs in a single Tweet has become the next meme material for Twitter users… And if there's virality, brands will probably follow. Read more: A meme is born: How people are taking mixed media viral on Twitter
An additional link in bio? Not quite, but Twitter introduced "Link Spotlight," allowing businesses to add an interactive button to their profile that will drive profile visitors to your most important page – for example viewing a menu or listening to a podcast.
👋 Link Spotlight is now available to all professionals in the U.S. This new spotlight adds an interactive button to your profile that can drive your customers to whatever touchpoint is most important to you – viewing a menu, listening to your podcast, making a reservation, etc. pic.twitter.com/HGJdJcFceZ

— Twitter Business (@TwitterBusiness) October 12, 2022
You'll soon be able to attach a combination of videos, images, and GIFs to a single tweet. Twitter is about to get a whole lot more visual…
Twitter is rolling out ability to attach a mix of photos, videos, and GIFs in a single tweet 🔥 https://t.co/fUMJJi3XEy pic.twitter.com/kGlA50YSke

— Matt Navarra (@MattNavarra) October 5, 2022
So close we can almost touch it. The long-awaited Edit Tweet feature just became available to Twitter Blue members in Canada, Australia, and New Zealand.
The option to edit a Tweet is now available for Twitter Blue members in Canada, Australia, and New Zealand 👀

Follow @TwitterBlue for the latest updates. https://t.co/pj0bmS60xe

— Twitter Support (@TwitterSupport) October 3, 2022
Twitter is imitating TikTok by adding a scrolling video feed to its Explore tab. The feature is currently available in select English-speaking countries. Do you see it when you open the app? Read more: New video products make it easier to watch what's happening on Twitter
In the middle of all this mess, Twitter's actually rolling out editable tweets. But it's only on the paid Twitter Blue plan. $5 a month is what you pay for the right to fix your typos. Read more: Twitter's actually rolling out editable tweets
SEO
Think twice… or even thrice before changing your URLs. Google's John Mueller says tweaking individual URLs leads to temporary drops and technical difficulties. And you'd be lucky if the changed links return to the same ranking spot quickly. Read more: Google: You'd Be Lucky To End Up In The Same Place After Changing URLs
Look out… Google has an October 2022 spam algorithm update coming. As usual, they don't reveal much except that it will roll out in the next several days. Keep an eye out for any unexpected changes! Read more: Google Search spam updates and your site
If you've ever wondered whether premium security plugins give you an edge over your competitors rankings… they don't. But hey, you got them to protect your site, not to catapult onto the first results page. Read more: Google Search Does Not Care If You Use Premium Plugins
It was only a matter of time before AI images creeped into SEO discussions. People want to know whether Google is okay with ranking AI-generated images. So far, it is! In most cases, at least… Read more: Google On The Use Of AI Images
And the unlikely winners of Google's core update? Copycat articles. Google's Danny Sullivan shares tips for improving rankings for original articles by showing the research is yours, asking copycat websites to cite to your source, and so on. Read more: Google Advice On When Copy Sites Outrank Your Original Content
Now that the September core update-quake is over, winners and losers have started rising from the debris. It seems government and e-commerce websites got boosts, while news sites and even YouTube got pushed down. Wild. Read more: Winners & Losers of the September 2022 Core Update & Product Reviews Update
TikTok
Tricks of the trade, straight from the platform. TikTok launched TikTok Academy, a place where you can learn "key insights that will enable creative and media excellence on the platform." Kind of like Meta Blueprint… only for TikTok. Read more: TikTok Launches 'TikTok Academy' Marketing Education Platform
Is on-platform streaming an untapped potential? According to TikTok's recently released stats, yes it is. TikTok LIVE is more likely to drive shopping and expand trust among consumers, with 62% of users watching it every day. Read more: TikTok Shares Insights into the Potential of Live-Streaming for Brands [Infographic]
The app swept past Netflix to become the second-most viewed video app in the US for users under 35. The top viewed app is, of course, YouTube. But for how much longer? Read more: TikTok Surpasses Netflix As Video Viewing App Among U.S. Under-35s
Old enough to stream? TikTok raised the minimum age from 16 to 18 for livestreaming after "incidents of abuse of teenage hosts." Also, TikTok now allows users to host adult-only broadcasts… and no, not in an OnlyFans kind of way. Read more: TikTok's livestreaming updates include adult-only broadcasts
TikTok Now—the platform's response to BeReal—just passed 10M downloads on Google Play. Sounds like much, but still not enough to surpass the real deal… at least not yet. Read more: TikTok's Newest App Crossed a New Milestone
Video search is a fast-growing trend and TikTok is at the front line of that change. This is what we can learn from the rise of video search in China, and its implications for publishers. Read more: What China Can Teach Us About the Future of TikTok and Video Search
Combine Canva and TikTok, and you can create eye-catching brand awareness campaigns. And if you want inside knowledge about what works, this short little guide might provide some answers.
WhatsApp
WhatsApp fixed a "critical" security flaw on its Android app that allows attackers to remotely insert malware into your phone during a video call. There's apparently a thing called "Video Call Handler" which could allow an attacker to take complete control of your app. Hit that update button if you're on Android. Read more: WhatsApp fixes 'critical' security bug that put Android phone data at risk
Google
If migrating to Google Analytics 4 (GA4) makes you want to pull your hair out, you're not the only one. Google knows this… so they're delaying sunsetting Universal Analytics (UA) 360 properties until 2024. They also released resources to ease the transition. Read more: Turn insights into ROI with Google Analytics
Blame it on the bear market. According to Google's chief business officer, "crypto winter" was one of the main reasons for their disappointing Q3, since financial and crypto services pulled back the ad spend. Classic crypto… Read more: Crypto winter is hurting Google's ad empire
Hello… anyone there? If your call ads acted up yesterday, you were not alone. Luckily it looks like Google resolved the issue so the lines should be hot again. Read more: Confirmed: Google Ads Issue With Call Ads
Speakers, headphones, and Google Nest speakers will soon start playing more ads. Audio ads have officially launched globally in Google Ads and Display & Video 360. Good news if you're trying to reach YouTube "listeners." Read more: Launched: Audio Ads to engage with users listening on YouTube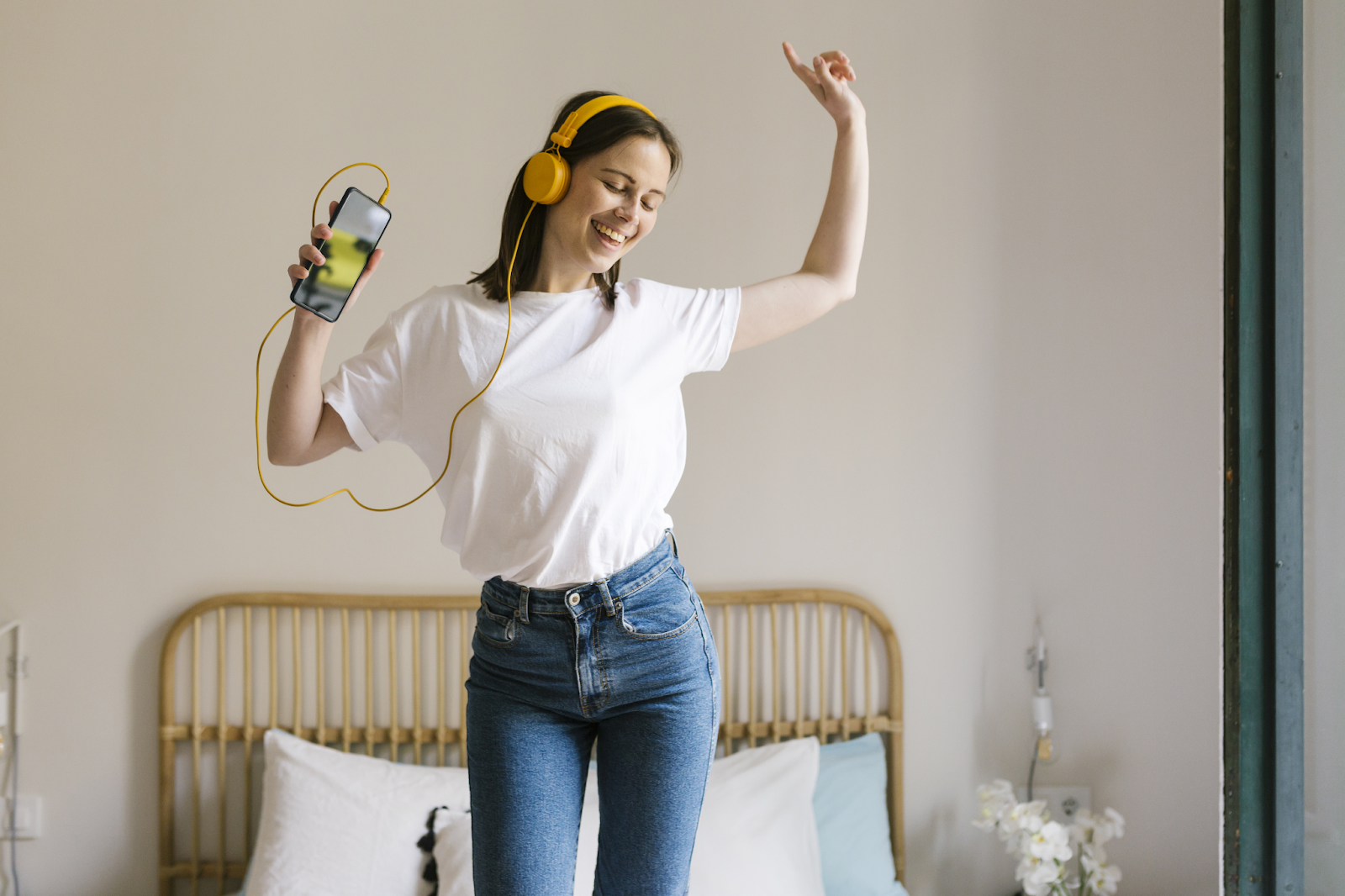 Running a local business or marketing one? Take a close look at your reviews. Users have noticed Google is removing some reviews from Business Profiles, and it's unclear if it's systematic… or just a bug. Read more: Report: Google Reviews Being Removed From Local Business Profiles
Can you feel the beat? Google launched five types of "Music Mood Lineups" for Google Ads, which you can find in the topic targeting section when creating a new video campaign. Read more: Tap into your audience's mood with Music Mood Lineups
Doctor says ad spend seems healthy. Advertisers have increased spending on the platform by 15% in Q3 year-on-year, with retail and e-commerce seeing the biggest growth. Keep an eye on those CPMs and CPCs… it's stiff competition. Read more: Advertisers Increase Google Ads Spending By 15% In Q3 2022: Tinuiti
Google is rebranding the section to "Google Search Essentials" which will come in a simplified, three-section only guide. Read more: Refreshed guidelines for site owners
Auto-created assets? No thanks. Sounds like many Google advertisers got access to the beta version of Google's automated creative assets, and now they want to find a way to opt out. Not a good sign… Read more: Advertisers Want Mass Opt Out Of Automatically Created Assets In Google Ads
Leave reviewers alone. Google just added a new bullet to its guidelines under deceptive content, saying that discouraging or prohibiting negative reviews is forbidden, and so is encouraging positive reviews. Read more: Google Review Guidelines Updated To Disallow Discouraging Negative Or Selectively Solicit Positive Reviews
They did it again. Google is shelling out $85M to the state of Arizona to resolve claims that they've illegally tracked the locations of Android device users. Is anyone surprised? Read more: Google will pay $85M settlement to Arizona to end user-tracking suit
Running financial services ads in the UK? Take note. Debt services advertisers will have to complete UK financial services verification to continue running campaigns, among other important updates. Don't wait until January 16, 2023 to review Google's new policy. Read more: UK Financial Services Policy Update (December 2022)
Don't trust their recommendations? Well, Google wants to prove their recommendations work by letting you compare your base campaign to a recommended campaign so you can measure results. Read more: A new way to help you measure the impact of recommendations
Seems the pandemic is winding down. Google has removed "Health & safety" attributes from Business Profile, so you will no longer see options like "Appointment required" or "Staff wear masks." Read more: Google Business Profiles Removes Health & Safety Attributes
Ads console lagging? You're not alone. It appears the entire dashboard suffers from latency issues. Google says they're "investigating the issue," so until it's fixed, the best thing you can do is be patient. Ugh. Read more: Google Ads Continues To Suffer From Latency Issues
Is anyone else finding Google Ads getting buggier and buggier in recent weeks? #PPCChat pic.twitter.com/kQcAVNj2fK

— Indi (@inderpaul_rai) September 28, 2022
Spotify
Spotify acquired Kinzen, a content moderation startup that identifies harmful content on the platform. Much of this stems from the Joe Rogan fiasco where the popular podcaster was blatantly spreading Covid misinfo. Read more: Spotify acquires firm that detects harmful content
Vidio
Vidio is worth watching — it's giving Netflix and Disney+ a run for their money in Indonesia. The locally owned company is funding about 40 original series a year in a market that the big global players have ignored. Vidio also has the rights to the English Premier League and the National Basketball Association. Read about their strategy. Read more: An Indonesian Video Service is Beating Netflix, Disney at Their Own Game