In theory, the sales funnel formula sounds simple:
Paid traffic goes to the landing page funnel, and conversions happen.
But as Olivier points out in his Twitter thread, sending all paid traffic from every ad creative and channel to the same product or landing page can hurt your conversion rate.
If you send paid traffic to simple product pages or Landing pages, you are leaving a lot of money on the table.

Your ads could be much more profitable.

Here are 7 types of Landing pages/Funnels you can test to boost your conversions (with examples) : pic.twitter.com/iNfdB56RP5

— Olivier (@oliviercroguy) September 19, 2022
Instead, he recommends creating custom landing pages for different levels of intent and separate ads for each. For example, you'd send traffic from a quiz ad to a quiz landing page.
He also lists a few custom landing page examples that could boost your conversions.
So let's go boostin'…
1 – The welcome offer landing page: This page nudges an indecisive consumer to try your product, usually by offering free trials, product samples, and so on.
It's super effective for subscriptions and consumables. Consider the Tiege Hanley skincare thank you page that generated millions of dollars, for example.

2 – The presale landing page: Use this landing page to "warm up" visitors with good copy and visuals—pains, stories, the "whys," etc.—and redirect them to the product page.
You can also retarget these visitors later with bottom-of-the-funnel remarketing ads. Ritual's presale page is a good example.

3 – The quiz funnel: Everyone loves quizzes so this funnel is quite popular, especially for consumables.
Don't send visitors to a quiz page right away. First show them a quiz landing page which excites them about taking the quiz. Like here.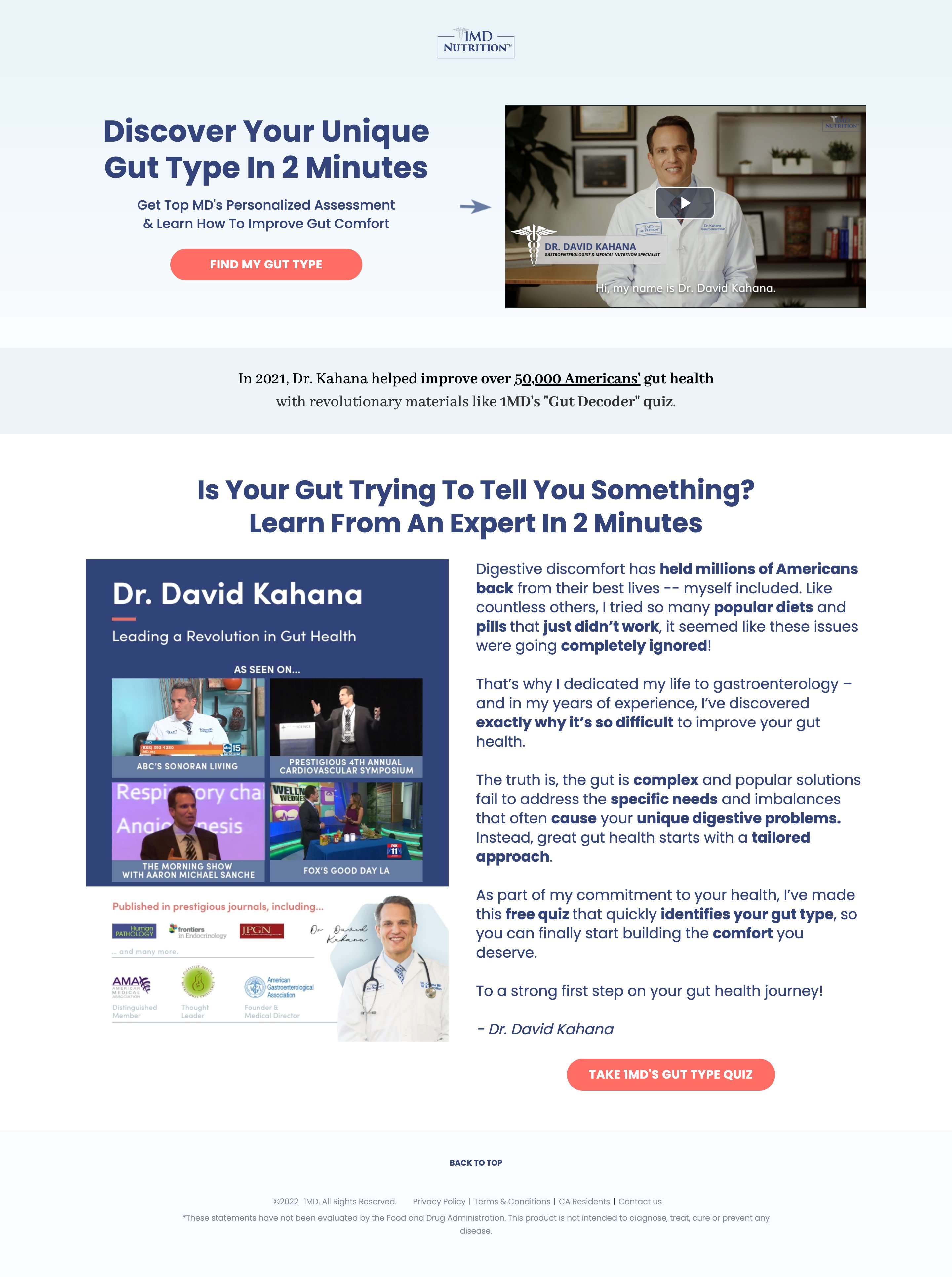 4 – The advertorial: This is the very top of the sales funnel and is intended to educate rather than to sell. Think listicles, blogs, and similar value-packed posts that sway the reader towards the product.
5 – Influencer page: People will always trust their favorite content creators more than your unknown brand.
This page from Levels features famous neuroscientist thought-leader Dr Andrew Huberman, along with the product benefits and values.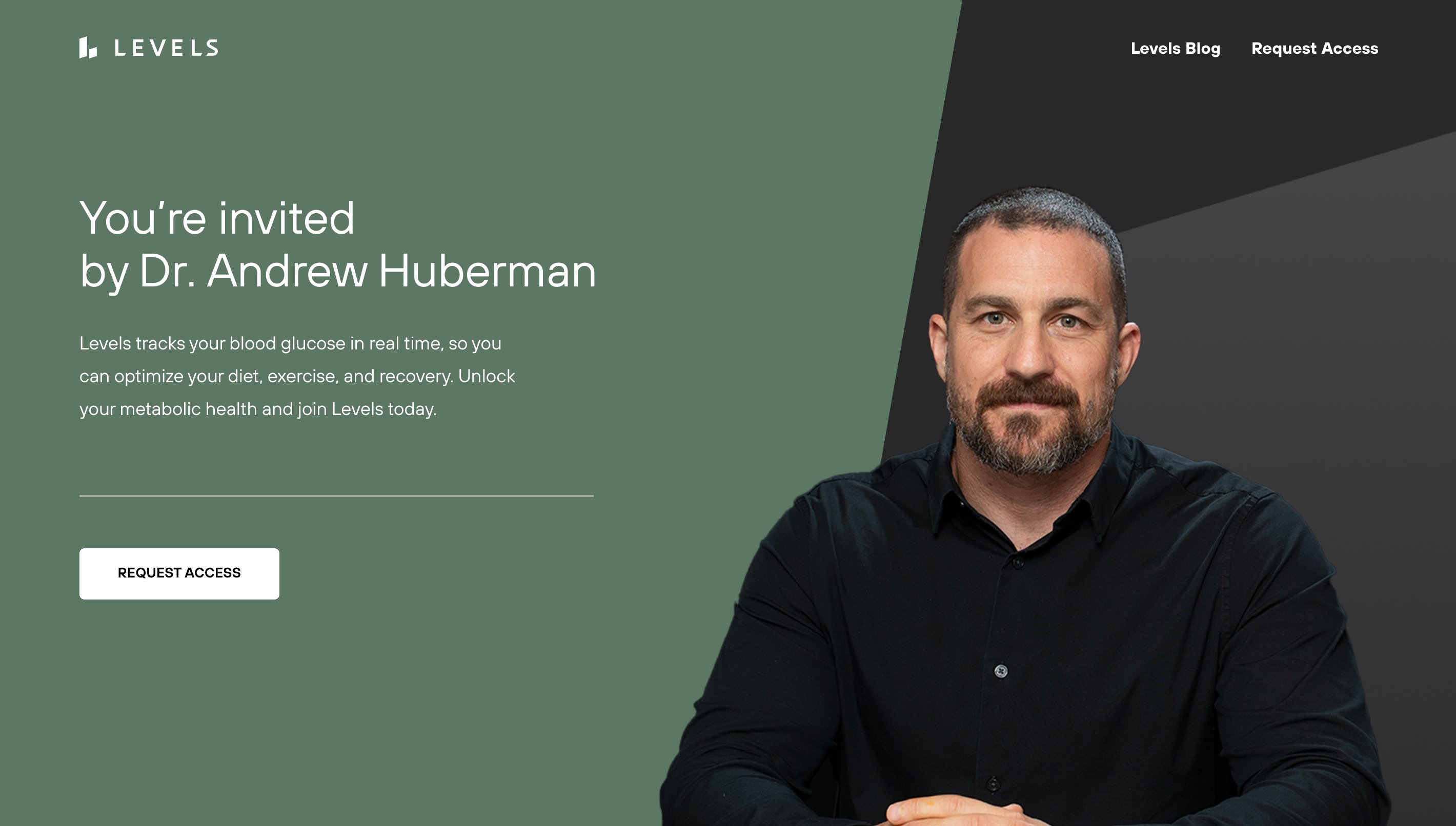 And that's it. It's time to put that "O" next to the "CR" and start racking up those numbers!