The right creators can boost awareness and provide much-needed social proof for your brand.
And with YouTube introducing revenue sharing for Shorts, there's a good chance we'll see an influx of new creators, which could give you more people to choose from.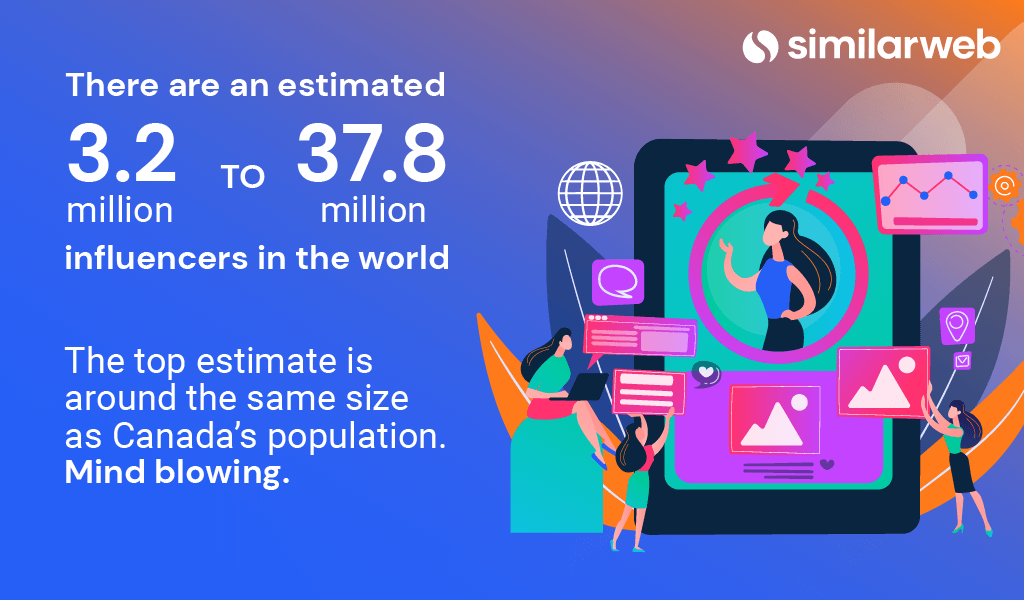 But finding quality, niche creators is hard. So how do you snatch creative, under-the-radar influencers for your niche?
Similarweb lays out a few suggestions in this post.
Let the search for influencers begin…
Do manual search: Nothing quite replaces rolling up your sleeves and doing some smart research.
Type relevant niche keywords into YouTube's search bar and see which influencers promote them.
For example, you might search for "best drill bit for stainless steel." The first couple of creators that pop up with review videos might be people with influence in that particular field.
Similarweb recommends looking for micro influencers with 10–50k subscribers because they're most likely to be open to partnering up, and they often have a loyal following.
Look for previously sponsored content: Another great hack is to look for hashtags like "ad" or "sponsored" + your niche to find influencers that have promoted products in the past.
This will show you creators that are open to collaboration and have already had success in previous campaigns.
Use influencer marketing platforms: Influencer marketplaces allow you to narrow your search to the exact category, view count, subscribers, and more.
On the downside, these platforms can be a bit pricier than doing manual work, but can pay off if you have the budget.
The article also recommends a list of free tools to find YouTube keywords, influencer emails, and more, so it may be worth it to read the whole thing.