You know how opening the blinds brightens up a room—and reveals the dust?
Meta is rolling out an improved version of its "Why am I seeing this ad?" feature globally to increase ads transparency across platforms. And there's definitely light and dust to be found…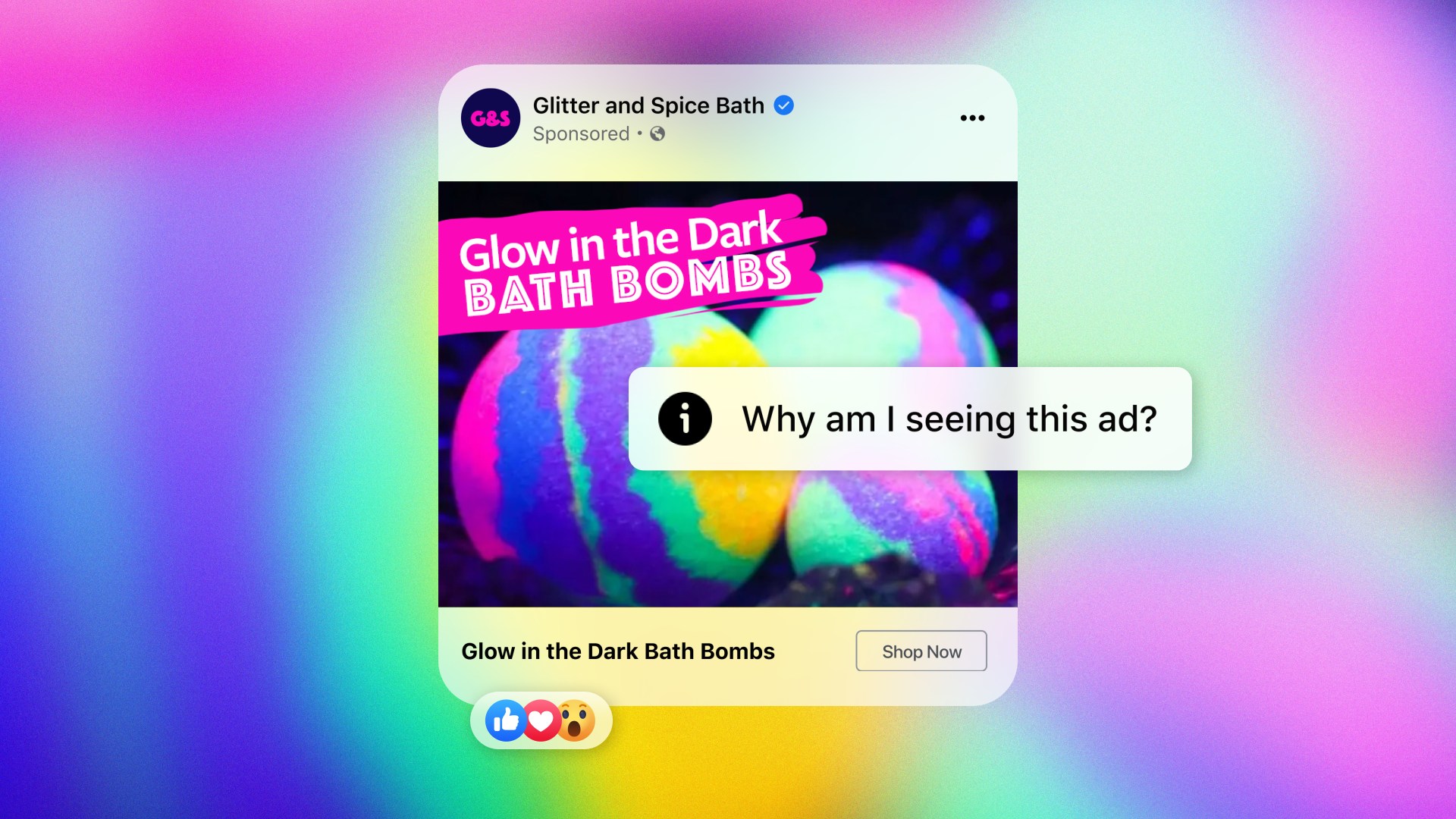 A look inside the machine
These updates will give you a better sense of how Facebook's machine learning algorithm works, including:
How user activity—on and off platform—influences the algorithm to show ads.
Examples and illustrations of how its machine learning models connect topics with relevant ads.
Bust out the binoculars
Oh, and if you're down for a little espionage, you can dig into your competitors' targeting preferences by looking at the "Advertiser choices" option.
… But users can see you, too: Yep, your potential customers can select Ads Preferences from additional pages in the "Why am I seeing this ad?" tool.
For example, if a user sees an ad about a beauty product, Facebook will tell them it's because they interacted with ads or pages about personal care or used apps about lifestyle.
Why we care
Getting a glimpse into the targeting strategy of your competitors and understanding how the algorithm works can be an ace up the sleeve.
Of course, it also means your ads are vulnerable to the same kind of snooping. And more transparency will likely come at the cost of users opting out of unfavorable ads.