Good news for the brands behind the bar counter…
Drizly, an online shopping and delivery platform for alcohol, launched a new ad network tailored to alcohol brands and manufacturers.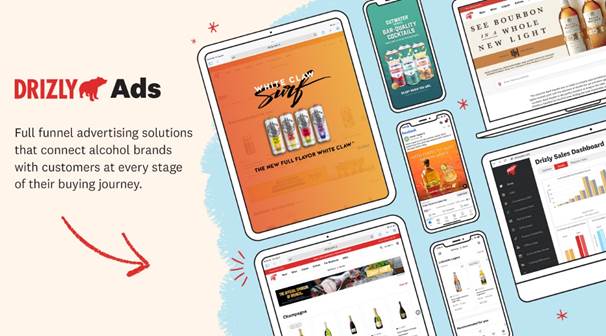 Drinks on us: Drizly used to focus on helping individual brands build and display campaigns on their website and app.
But now they're opening search and display campaigns to all brands, giving everyone the ability to target specific demographics and locations. Nice.
Make that two: Drizly doubled its traffic from 2M in 2020 to 4.1M today… and it's getting bigger.
Currently, Drizly's network consists of 5,000 retailers. The company hopes that serving ads will attract emerging small and medium-sized brands.
Why we care: Like Walmart, Marriott, and several others, Drizly is yet another example of individual platforms creating their own ad networks for niche merchants and brands.
And if you're in the industry, you know platforms like Meta and Google make it difficult to advertise alcohol.
Migrating your ad efforts to a niche network could help you brew more effective—and cheaper—campaigns.