Fire up that mic and adjust your headset…
Twitter announced they've begun integrating podcasts with the redesigned Spaces tab, meaning you may soon find your favorite audio creators on the platform.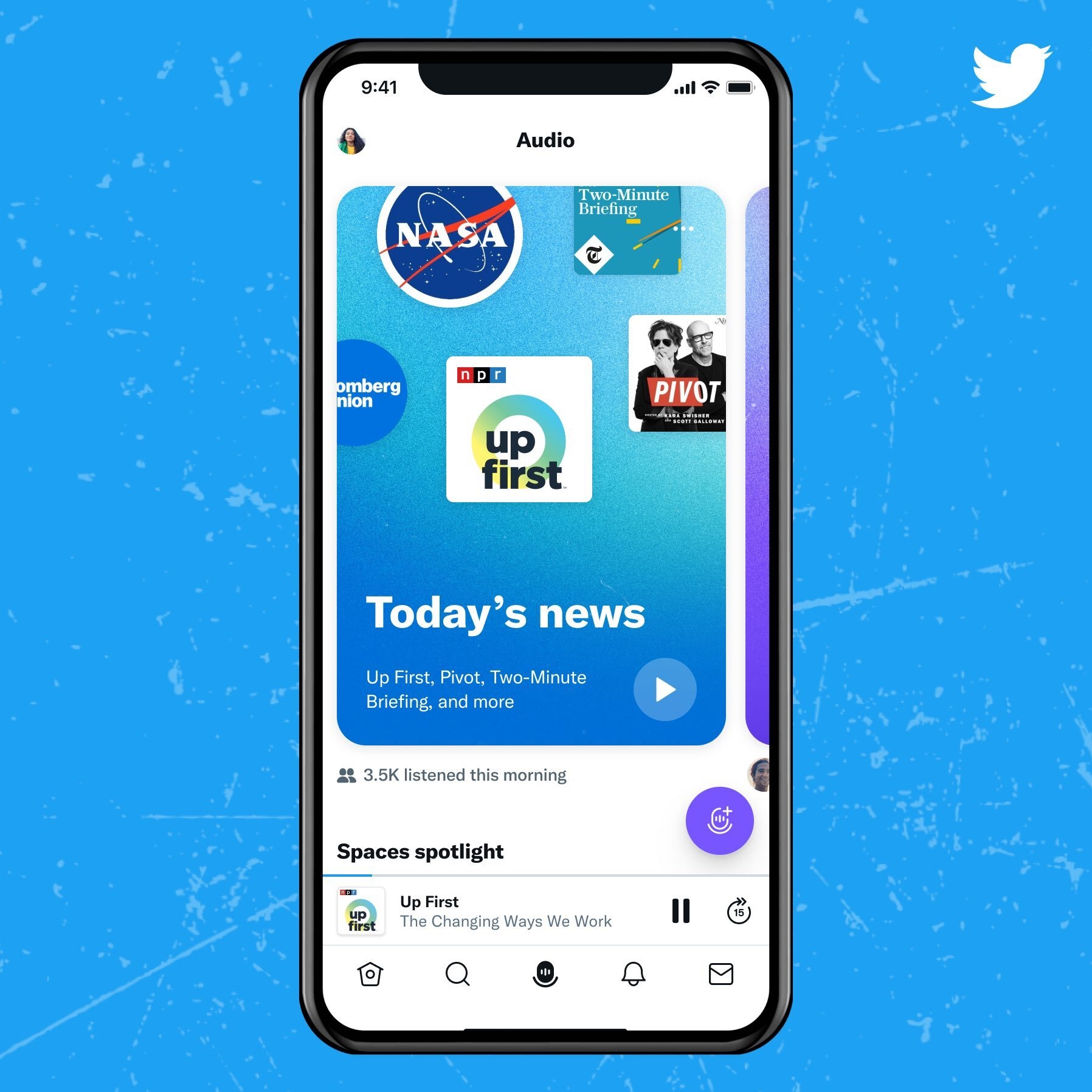 Sounds pretty good: Twitter says the redesigned Spaces tab will include personalized hubs that recommend podcasts based on your interests and Twitter interactions.
Users can also customize the experience by upvoting podcasts they'd like to see more of, and vice-versa.
It will also feature popular and engaging podcasts from around the world.
Who can see it: The new Spaces tab should be visible to a select global English-speaking audience on iOS and Android.
Why we care: If the podcasts experiment succeeds, it will be another opportunity to distribute podcast content or promote your brand on Twitter with relevant podcast ads.
And while we're on the topic of ads…