This change is a bit more technical but we'll do our best to try to explain it…
First, do you know what cookies are? Bite-sized, gooey, chocolate-chip deliciou… Sorry, wrong cookies.
Browser cookies are just small pieces of data saved by your browser, in text format. This can be user ID, session ID, or really any text. It's often used for tracking – that's why it's relevant to marketers.
What changed? Back in 2019, WebKit browsers had an expiration limit on JavaScript browser cookies that was up to a maximum of 7 days.
The mechanism has changed and there is no longer a set expiration cap on JavaScript cookies.

Wait, what's WebKit? An open source web browser engine used by Safari and Apple… But Chrome is also based on WebKit.
So, what does this mean in practice? It means that 7 days is now the only limit. But it's not 7 real-time days, it's 7 days of browser use. For example, if you use your browser every day for 7 consecutive days, but never visit that one blog you found last week, those cookies from that blog will expire.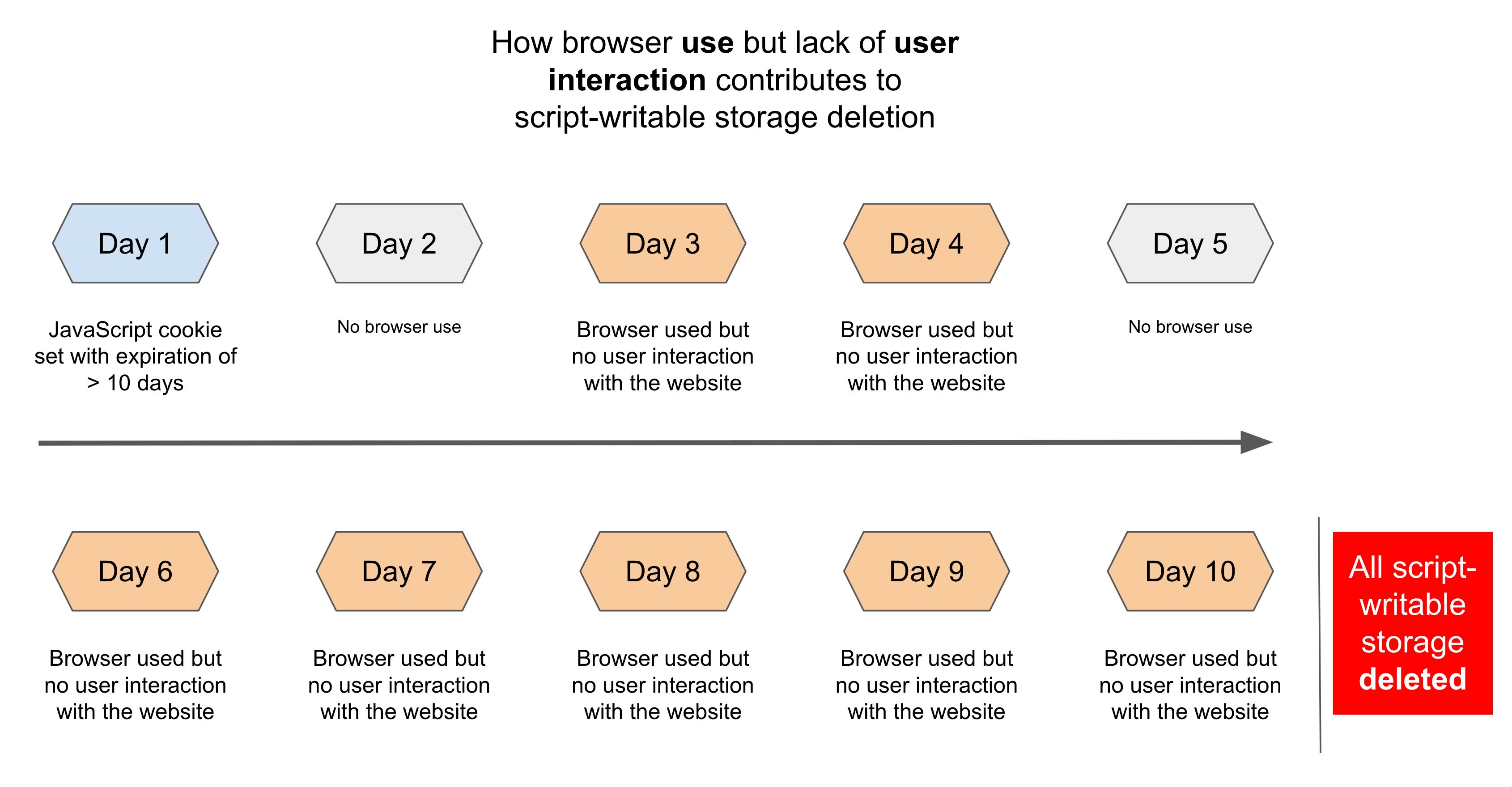 But, if you don't use your browser for 7 days, and then on day 8 you visit the blog again, that counts as day 2 and cookies are updated.
In short: If someone uses their browser and stops visiting your website for 7 days or more, cookies are gone.
How does this affect users? That depends. Cookies are used for a variety of reasons and how this change affects your website will depend on how you use cookies. It's a talk to have with your tech team.
Read more
Tracking Prevention in WebKit > 7-Day Cap on All Script-Writeable Storage