Here's the anatomy of every yawn-inducing video ad:
Monotone voice-overs, stock footage, sitcom episode length, and most importantly, the lack of story.
Aazar Shad recently shared a great breakdown of Apple's AirTag commercial, confirming once again that a captivating story is the alpha and omega of any engaging video ad.
Watch the ad and let's dissect this story real quick…
First, introduce a flawed character. The first thing we see is an absent-minded character who forgets his keys.
This inspires curiosity and immediately "hooks" the viewer – capturing the eyes, and the imagination.
Then, show the conflict. In this case, yes, AirTag is the solution, but the notification is not enough. You can hear the keys, but you still can't find them.
Exaggerate. Now the journey starts. Show your character's struggle in all its dimensions. You can even be hyperbolic, as long as you remember to…
Show familiar situations. The exaggerated struggle needs to be something viewers can connect with. In this case, it's the character getting "sucked" into his own sofa.
This is where the story builds up and where your creativity steps in.
Introduce the solution. Apple knows we keep our iPhones close, and that these little devices can guide us to our goal.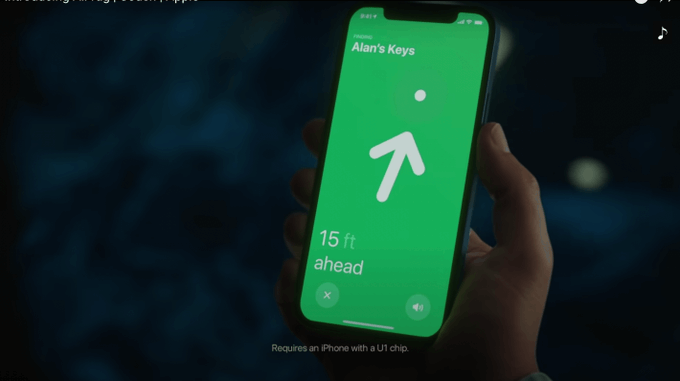 Draw out the tension. You're approaching the climax. The end is near… But you still need to play around with the story a bit to make the end rewarding.
… Aaand finally, cross the finish line. The problem is solved and your product is the hero the character needed all along.
Apple showed AirTags on the keychains as a reminder that you'll never struggle with losing your keys again.
The best part? You can follow the same structure with a much lower budget and still get awesome results.
See how important storytelling is? It's much more important than production value. So start telling more stories in your marketing, and watch what happens to your conversions.