Strategy
The end of the third-party cookie is near! Cookiepocalypse hits in the second half of 2024, and while we've all been warned, it seems like a number of newsrooms are still figuring out their next steps. This report from the Reuters Institute clearly explains the implications for your newsroom, and how to mitigate its risks by working toward a "good registrations strategy".
Some publishers have been testing ways to personalise newsletters. The Telegraph, for example, has an algo-powered newsletter that delivers content based on your browsing history. It's a smart way to drive registrations and subs (see above). Read more: Publishers test personalizing newsletters with varying degrees of success
Walmart is now on Roblox and wants to sell toys to kids (obviously). "How are we driving relevance in cultural conversation? How are we developing community and engagement? How are we moving the needle from a brand favourability [standpoint] with younger audiences? That's what we're trying to accomplish here." Read more: Walmart launches 'metaverse' experience in Roblox to sell toys to children
Community
Singapore-based B2B media startup e27 has come a long way since it started as a community in 2007. Today, the company is almost 30 people strong, and covers tech news, investments, events, and jobs. But it's not about the content, which is always a refreshing perspective! "We didn't intend to become writers or journalists. None of us come from a journalism background. My co-founder and I are tech folks. I think we were much better at doing events and community activities," says co-founder Mohan Belani in this profile piece. "We were doing some level of reporting on what's happening in the region, but we were also using that as a way to get the communities together." Read more: Mohan Belani on the making of E27, the future of media business, the importance of trying things, great founders, and a good life
Martin Eriksson founded ProductTank, a local product community meetup that gathered people together at the back of a London pub. About 25 people would show up. Seven years later, this is now a community of 350,000 product professionals around the world. This is how you turn a community into a business. Read more: A product-focused community made a pandemic pivot before selling to a software company
Squarespace
Squarespace is no longer just a website platform. It's built a hub for creators to learn about starting a business. Read more: How Squarespace is marketing more directly to the creator economy
Meta
Heads up. If you're planning to run social issues and politics ads during midterm elections… you won't be able to. Facebook is placing a restriction period in the US for these ads specifically from November 1–8. Plan your campaigns accordingly! Read more: Upcoming Restriction Period for US ads about social issues, elections, or politics
What's old is new again… sort of. Facebook Pay is rebranding as Meta Pay, but the company promises that everything else is staying the same except for the name. Read more: Introducing Meta Pay
Another day, another ads guide from Meta… only this time, it's a video series. Every month Meta will share 5–10 minute conversations about the trends shaping the advertising industry. Might be worth a watch? Read more: Understand how marketers are adapting to changes in the evolving ads ecosystem
That's handy… You can now share Reels from third-party platforms. Facebook just announced its Reels API, which enables apps to add a "share to Reels" feature for desktop or mobile. Read more: Introducing Facebook Reels API: an enterprise solution for desktop and web publishers
Facebook released a bunch of interesting updates, the most notable being Advantage Custom Audience, which delivers ads beyond your uploaded Custom Audience to users that are likely to improve your performance. Read more: Introducing Facebook Graph API v15.0 and Marketing API v15.0
Instagram
Meet "notes." Instagram is testing a new feature that allows you to leave short 24-hour text messages for close friends or followers users have followed back. Just imagine the Easter Egg campaigns you could run with this…
Instagram testing feature that lets you leave a note for your followers

This was first spotted in June 2022. It appears Instagram is rolling out a wider test of the feature https://t.co/W0gEmKzevG pic.twitter.com/ejT0xJEa89

— Matt Navarra (@MattNavarra) September 28, 2022
Is Meta giving up on in-platform commerce? Apparently Instagram removed the Shop tab from their latest app test. It hasn't been confirmed whether it's a test variation or whether the tab is going away for good… Guess we'll see. Read more: A new Instagram test removes shopping tab from the home screen
Looks like you may soon be able to reshare Instagram posts without needing third-party tools. Apparently Instagram plans to begin testing a reshare feature soon. Guess good things come to those willing to wait… years. Read more: Instagram might soon let you repost without third-party apps
Ever seen or posted Instagram posts that are overloaded with hashtags? Yeah, nobody likes them… including Adam Mosseri, head of Instagram. Take note, social media managers!
PREACH, @mosseri pic.twitter.com/t0nQvAUdEK

— Matt Navarra (@MattNavarra) September 1, 2022
Looks like you can now duplicate Reels drafts, which should make it easier for you to create different variations of the same piece of content, among other things. Seems useful!
#Instagram added new option to duplicate reels drafts pic.twitter.com/xhiBOYypkn

— Ahmed Ghanem (@ahmedghanem) September 5, 2022
TikTok
The U.S. and TikTok are reportedly close to a deal that would allow the app to continue operating in the country without major changes to its ownership structure. The NYT says TikTok has agreed to amend its data security and governance to resolve national security concerns but a final resolution could still take months. Read more: TikTok Seen Moving Toward U.S. Security Deal, but Hurdles Remain
There's now a dislike button on TikTok. This is meant for people to flag comments that are irrelevant or inappropriate. The interesting thing is that the dislike won't be public, and commenters won't be notified. "This allows us to better identify irrelevant or inappropriate comments, which helps us foster a comment section for genuine and authentic interactions." Read more: TikTok is releasing its comment dislike button to all users worldwide
No time for fakers. TikTok says their fake account removal increased 61% during Q2… a staggering 33.6M accounts. In fact, their removal rate has swelled 2,000% over the last 12 months. Read more: TikTok says fake account removal increased 61% to 33.6M in Q2 2022
Want to go LIVE on TikTok? You'll need to comply with some new rules. The platform is introducing 7-day trial access requirements and 180-day access requirements, and there are several for each. Good to know!
In order to keep using live studio on TikTok, they have set up some requirements @MattNavarra pic.twitter.com/s3oHijMt0h

— Jonah Manzano (@jonah_manzano) September 27, 2022
Thumbs down. Soon users will be able to downvote comments to help TikTok identify "irrelevant" or "inappropriate" comments and remove them. Maybe that means we'll see less spam in ad comment sections, too…
🔔 New feature incoming. Earlier this year, we started to test a new way people could identify comments they believe to be irrelevant or inappropriate. After some testing, we're releasing it globally. 📲 Read on for 3 fast facts

— TikTokComms (@TikTokComms) September 23, 2022
Stop, thief. TikTok copied directly out of BeReal's playbook to launch TikTok Now, a feature that encourages users to take front and back photos at a random time every day. Is mimicry the future of social media? Read more: TikTok just launched a BeReal clone called TikTok Now
E-commerce ad spend is growing almost everywhere, but nowhere as much as on TikTok. Ad spend has risen by 60% in Q2 compared to Google's 20.5% and Facebook's 5.6%. TikTok Ads must be getting decent results… Read more: Ecommerce Brands' Q2 TikTok Ad Spend Up 60% QoQ
YouTube
Hope you can do a good Morgan Freeman impression. YouTube added a voiceover feature that brands and creators can use to narrate their Shorts. Sounds like narrating content just got a whole lot easier…
YouTube just added a voiceover feature for YouTube Shorts 🗣️ pic.twitter.com/TwHEMCAozp

— Matt Navarra (@MattNavarra) September 27, 2022
16 ads in a row!? YouTube recently tested an "ad reel of death," but confirmed that the experiment is now over. If your ads were among the "hateful sixteen," the experiment may have impacted their performance. Just so you're aware. Read more: YouTube just spared free users from death by unskippable ads
How very TikTok-y. You can now feature comments in your Shorts videos simply by hitting a button that will turn them into stickers within the Shorts camera view. Read more: YouTube Adds New Option to Reply to Video Comments with Shorts
SEO
Core updates, helpful content updates… keeping track of Google updates has become quite hectic over the past month or so. This little monthly news wrap-up will refresh your memory, and maybe help you catch important info you might've missed. Read more: The Latest Developments in News SEO
Aaand it's over at last. Google's September Core Update rollout is now officially complete, leaving you to assess the damage… if there's any. First thing to do? Check your analytics to see if your website was hit. Read more: Google September 2022 Core Update rollout is now complete
You're not seeing double. Google may "de-duplicate" website content if it's "almost duplicate," according to John Mueller. So if two pages have the same text but different prices, they can both appear on SERPs. Good to know. Read more: Google De-Duplicates Search Results Based On Almost Duplicates
It's official… September's Product review update has shaken up the results page. Pop media articles are seeing a big downtrend, and so are English-speaking domains located in countries where it's not the primary language. Interesting… Read more: September 2022 Google Updates – Data and Trends
While it would be ideal to link all versions of all pages with hreflang, John Mueller suggests a different approach—identify where you actually see issues and implement hreflang there. It will save you time… and nerves. Read more: Google's John Mueller On When, Where & How To Use Hreflang
Google just released a September product reviews update for English language product reviews, making it the third algorithm update release in less than a month.
Today we released the September 2022 product reviews update for English-language product reviews. We'll update our ranking release history page when the rollout is complete: https://t.co/sQ5COfdNcb

— Google Search Central (@googlesearchc) September 20, 2022
Google doesn't release core update after core update just to unnerve you. They release one update at a time to "help you understand them." Don't be surprised if another core update comes out after the current one. Read more: Google Tries Hard To Not Overlap Different Search Ranking Algorithm Updates
20%. 25%. 30%… Based on initial reactions to Google's core updates, it looks like traffic is already dropping for lots of marketers. And this update is supposed to take two weeks to roll out completely? Yikes. Read more: Google September 2022 Broad Core Update Is Live – What We Are Seeing Now
Google has no chill. The company just announced the release of their September core update… two weeks after the helpful content update rolled out. Doesn't seem that helpful. Monitor your analytics over the next few weeks!
Today we released the September 2022 core update. We'll update our ranking release history page when the rollout is complete: https://t.co/sQ5COfdNcb

— Google Search Central (@googlesearchc) September 12, 2022
Google is hosting a "Search on 2022" insights event September 28. The event will cover the latest improvements and approaches in search ranking. Feels like we're going to need this, given Google's recent update spree. Read more: Google Announces 'Search On 2022' Search Insights Event
The helpful content update shake-up is starting. Two weeks in, and SEOs are seeing changes to their traffic and other metrics. Yes, there have been a few traffic spikes, but it's mostly drops. Yikes. Read more: Google Helpful Content Update Not Done Yet (Now Done) But Now We're Seeing Fluctuations
Can you tell Google not to rank your website in specific regions? Not really… and there's no need to. According to Google's Gary Illyes, the search engine "can figure it out from other signals," like how you handle users on the site. Read more: You Don't Want Google To Rank Your Site In Specific Regions
Spotify Launches Audiobooks
In its ever increasing quest to dominate music streaming, Spotify is now offering audiobooks on its platform. Only available in the US at the moment, users will need to purchase the book they want — it won't be part of their monthly subscription. The move follows Spotify's expansion into podcasts and is seen as a way to be less reliant on music (which is an expensive service to offer). It's also a way to attract users who are sick of having to download a different app for every piece of content. Read more: Spotify now sells audiobooks
Spotify Winning The Subscriber Race
Regardless of the new offerings, Spotify is clearly ahead when it comes to subscribers, claiming 32% of the market. It's followed by Apple Music (16%) and Amazon (13%). The difference is the Apple and Amazon business models aren't reliant on streaming, they're more of an add on. This is obviously driving Spotify's quest to offer more services.
Apple Music Sponsors Super Bowl Half-Time Show
Spotify might have the bigger subscription numbers but Apple has the clout to sign the bigger sponsorship deals. After a decade, Apple Music has knocked Pepsi off as the official sponsor of the Super Bowl's Half-Time Show. It's not just a simple sponsorship name change either. With Apple's focus on music content and technology, the spectacle will no doubt be more immersive than ever before. Read more: The NFL Names Apple Music as Super Bowl Halftime Show Sponsor
Interesting Marketing Video and Report
If you're going to spend all that money on a Porsche, you might as well put the right oil in it. #PorscheClassic
Slick short form doco with expert talking heads breaking down the art of hybrid intelligence — when humans and technology collaborate.
Substack
Substack dropped their new web reader app, which might be good news for that Google Reader-shaped hole in your life. The Substack Reader is a web-based RSS client — good for your Substack subscriptions, but also for other publications. It's also good for Android users, seeing as their mobile app launched earlier this year, but only for iOS. The web app has dark mode. And like any good reader app, "there are no pop-ups, auto-playing videos, or whirring gadgets. You're in control." Read more: If you still miss Google Reader, Substack has a new web-based RSS client
ANALYTICS
Every company likes to say they're data-driven. But according to a recent survey, marketing analytics only influence business decisions by about 53%. Sorry, CMOs, but it might be time to work on that company culture. Read more: Marketing analytics are only influencing 53% of decisions
GOOGLE
You can now run ads for sports betting aggregators from licensed and certified license exempts based in Louisiana. Looks like another step towards making gambling ads widely available… Read more: Updates to Gambling and games policy (September 2022)
Three new updates rolled out to country targeting for shopping products, including Ads, Merchant Center, and Content API. Also, you can opt out of using the "feedLabel" field if your codebase needs a country to handle products and data feeds. Read more: Country targeting update for products in Content API for Shopping and Google Ads API
Tag your favorite developer… Display & Video 360 API v2 are now available in public beta. The v2 includes several features that could help developers automate some complex Display & Video 360 workflows, which should make marketers' lives easier, too. Read more: Announcing beta launch of Display & Video 360 API v2 and survey extension
No more bid adjustments on popular content. Google is deprecating top content bids next month and all campaigns using the feature will stop working automatically. Read more: Google Ads Top Content Bids To Stop Working October 2022
Making local advertising reports—and planning team lunches—just got easier. Google added a new feature to Docs that allows you to place a Google Maps "chip" directly in the Doc, pulling relevant location data. Nice. Read more: This Google Docs update could help you track down that new restaurant or job interview
There's a new Play Store billing system in pilot mode. It's called "user choice billing," and it's testing alternative billing options besides Play. It's not available in the US, it's for apps-only, and it will cut fees by only 4%… for now. Read more: Google launches third-party Play Store billing pilot—but only cuts fees by 4%
ADVERTISING
If you're managing ad-based apps for younger audiences, better dot your "i's" and cross your "t's." Apparently a SpongeBob video game violated the Children's Online Privacy Protection Act (COPPA) for failing to include data protection for kids under 13. Oops. Read more: As gaming attracts mixed-age audiences, advertising gets complicated
Ad spending in the US declined for a third consecutive month, though on a much smaller scale – just 3.3% compared to August 2021. It will be interesting to see how the curve changes as we approach the holidays. Read more: Ad Market Declines For Third Consecutive Month In August
Want your audience to watch your ads all the way through? Use mobile video ads. According to the latest research, mobile video ads had one of the highest viewability rates, reaching 76% or more. That's 10% more than display ads. Read more: Mobile video ads achieve up to 88% in viewability rates, but ad fraud still an issue
AMAZON
Apparently, one Prime Day isn't enough. Amazon plans to add another Prime-exclusive sales event on October 11. Only this one is called the Prime Early Access Sale instead. Good to know if you're an Amazon seller. Read more: Amazon's Prime Early Access Sale will take place on October 11th and 12th
Amazon is launching a supply chain as a service model that will allow sellers to store inventory in Amazon distribution centers and replenish fulfillment centers. Read more: Amazon announces new service to help solve supply chain challenges for sellers
SOCIAL MEDIA
Vietnam is reportedly planning new rules to restrict the number of social media accounts that can post news-related content. This would, in effect, create a legal framework for controlling how news gets disseminated on the internet, and may be announced by the end of the year. "The government wants to fix what it sees as the 'news-lisation' of social media." Read more: EXCLUSIVE Vietnam preparing rules to limit news posts on social media accounts – sources
Despite opposition from tech companies, the Indian government will appoint a grievance appellate committee to handle complaints against social media platforms. The committee is meant to resolve complaints and takedown requests within 24 to 36 hours. Meta, Google, and Twitter have pushed back on this plan, saying a self-regulatory industry body would be more effective in handling complaints. Read more: Despite pushback from social media intermediaries, govt's grievance appellate committee stays
Breaking… trust? Audiences generally don't trust social media platforms as credible news sources, especially if they're older. Keep that in mind if you're building backlinks and digital PR. Read more: Survey: Google is most trusted tech platform for news, TikTok the least
TikTok is shameless. Not only did they copy BeReal with their TikTok Now feature… they've also released it as a stand alone app. It still has yet to break into the iPhone apps chart though… Read more: TikTok's BeReal clone is now available as standalone app outside the US
PRIVACY
You know how Facebook and Instagram open links in their own in-app browsers? Well, there might be a reason for that—tracking data and bypassing Apple regulations. Now its own users are suing Meta for "unauthorized collection of personal data." Whoa. Read more: Meta Sued for Skirting Apple Privacy Rules to Snoop on Users
No doxing, please. Google is releasing a tool that will make it easier to remove search results containing your personal information, including address and phone number. Now, you can request removal of such data in two clicks. Read more: Google now lets you request the removal of search results that contain personal data
Google is set to pay a fine of 4.1B euros to European Union regulators after losing the legal battle over "bundling Google Search and Chrome with Android." Will this force Google to open Android to more competition? Read more: EU upholds Google's 4.1B euro fine for bundling search with Android
Head's up. The biggest threat to advertising isn't privacy regulations by Apple or Google—it's state legislation. The Interactive Advertising Bureau (IAB) says marketers need "measurement solutions that are privacy-based and fully compliant with state, federal, and international standards." Read more: The Looming Peril Isn't Cookies. It's Legislation.
WORK
There's quiet quitting and there's quiet job cuts. Meta is reportedly cutting jobs, except they're not calling it that. The WSJ reports that the company wants to trim expenses by at least 10%, and that might involve letting people go. It says Meta is "quietly nudging out a significant number of staffers" by reorganising groups. It's also giving people 30 days to apply for other jobs inside Meta. The company's stock has lost half of its value this year alone, so it's no surprise that there's a bit of pain coming. Read more: Meta Quietly Reduces Staff in Cost-Cutting Push
Podcast network Acast is laying off 70 people — about 15% of its staff. CEO Ross Adams said that the company needs to be "more in step with the future, and market demands, on the path to profitability". Read more: Swedish Podcast Company Acast Laying Off 15% of its Staff
Bustle Digital Group laid off the entire editorial team at Mic. It didn't say what led to the decision, but I'm guessing it's tied to the downturn in advertising. Read more: BDG Is Shuttering Tech Title Input and Laying Off Staff at Mic
U.S.-based nonprofit news outlet Prism is moving to a four-day workweek. It piloted a 32-hour Monday-to-Friday workflow in the summer to see how something like this could work. At the end, staff reported improved work-life balance and mental health, as well as productivity. Others said they saved money on child care, or started therapy. And none of this affected their traffic numbers. Read more: Prism adopts a four-day workweek
PLATFORMS
Have you been hitting YouTube's dislike or not interested buttons? It appears they don't actually work, according to researchers at Mozilla. "Our study suggests that user feedback may not always be the most important one." Read more: YouTube's 'dislike' and 'not interested' buttons barely work, study finds / A Mozilla report found feedback buttons didn't stop the majority of similar recommendations
YouTube will start sharing ad revenue for creators who make Shorts to lure them away from TikTok. There's the promise of a 45% cut, but there's a pretty high bar: Creators need to hit 10 million Shorts views over 90 days to join the partner program. But once you're in, you'll be able to earn money through other means, such as channel memberships and tipping. Read more: YouTube targets TikTok with revenue sharing for Shorts, Partner Program expansion
TikTok Now, the BeReal wannabe, is now available as a standalone app outside of the U.S. And it appears to be doing well, finding its way to being among the top 10 social networking apps in 39 countries. Read more: TikTok's BeReal clone app is gaining traction outside the US / TikTok Now is the company's attempt to ride the popularity of BeReal
I know this sounds crazy, but TikTok is fast becoming a search platform. Younger internet users are using TT to find stuff — especially eateries and recipes. David Pierce at The Verge tried to replace his Google searches with TT. This is what he found. "TikTok is like a choose-your-own-rabbit-hole adventure story, which is a new but fun way to think about search." Read more: I tried replacing Google with TikTok, and it worked better than I thought / Is this the search engine of the future?
Facebook added new features to Pages to help creators get discovered. There are now Creator Labels so you can see who's up and coming. And as a creator, you can do shout-outs to your top fans, as well as endorse other creators.
✨ We're introducing new features that help creators who use Pages get discovered and connect with their fans: pic.twitter.com/CKYj65JEl8

— Meta for Creators (@MetaforCreators) September 20, 2022
Spotify is now in the audiobooks business (in the U.S. at least). Some 300,000 titles have been added. Oddly, there's no discount for premium subscribers at launch. Read more: Spotify Launches Audiobooks Business With a la Carte Pricing, No Discounts for Subscribers
Inflation has come to the Apple App Store. Prices of apps and in-app purchases are going up to reflect the stronger U.S. dollar. It'll affect the euro zone, as well as countries in Asia such as Japan, Malaysia, Poland, South Korea, and Vietnam. The strong U.S. currency is indeed a tax on everyone else. Read more: Apple to hike App Store prices across Europe and some parts of Asia next month / The US App Store remains unaffected
Despite a high-risk pivot to short videos, Instagram's efforts to copy TikTok don't appear to be working. WSJ obtained an internal Meta document showing that Reels still has a long way to go.
IG users are spending 17.6 million hours watching Reels — less than a tenth of TikTok
Reels engagement is down almost 14% over the last four weeks
Worse, "most Reels users have no engagement whatsoever"
There's a serious lack of original content on Reels. About third of these short videos were made elsewhere, ie. TikTok
A survey of IG users who believe that the company "cares about" them plummeted from 70% in 2019 to 20% this summer
You remember that Twitter whistle-blower Mudge Zatko? His former colleagues have been getting offers of payment for dirt on him.
Repurposing Your Content
We've all heard the phrase; "work smarter not harder" but do any of us actually do this? For marketers, repurposing content is an easy win when it comes to working smarter. A lot of work goes into creating original content, so why not extend its reach? It's not as simple as just republishing a blog under a different date though.
Podcast Investigative Journalism
Get 20% off your sentence by using the promo code MAILCHIMP. Is that how the subject of the latest episode of podcast series Serial, Adnan Syed, felt when he was released from prison this week?
He got 20% off his prison sentence by using the promo code MAILCHIMP https://t.co/6uujJ1onSm

— The Daily Show (@TheDailyShow) September 19, 2022
Serial garnered global attention by detailing the story of Adnan's conviction for the murder of his girlfriend — a charge that had him in life imprisonment until recently. While Serial isn't solely credited with the overturning of the conviction, it does highlight how podcasts are replacing investigative journalism in detail and capturing listeners' imaginations. A similar podcast incident recently occured in Australia. The success of the Teacher's Pet podcast has been credited with greasing the wheels of justice when a judge found the subject of the podcast guilty of murdering his wife.
Where Can Podcasts Catch a Killer?
In both the US and Australia, 40% and 33% of internet users respectively listen to podcasts. When you get this level of interest in a subject, the powers would have to take notice. In contrast, at the other end of the scale is China, Japan and South Korea where podcast consumption ranges from 8 to 12%. Could this be because of the low crime rates in these regions?
Ignoring the Dislike Button
A study by Mozilla has found that YouTube's 'dislike' and 'not interested' don't work the way users think they do. Put simply, if you tell the video platform you're not interested in a certain video it still recommends similar ones. With Instagram and TikTok introducing similar functions, how should the dislike button work? Does blocking out entire topics because of one dislike create an echo chamber?
Interesting Marketing Video and Report
A colourful half explainer and half case study about the subscription model for small businesses.
Is your brand associated with a history defining event? When BMW learned its vehicles had been used to smuggle people from East to West Germany it knew it had something cinematic on its hands.
Who says you need to show skateboarders to advertise skateboard wheels?
Further on skateboarding, who says skateboard videos need to focus on young men? Check out these cholitas. #GalaxyA53 #Samsung
ARTIFICIAL INTELLIGENCE
Astonished by AI image generators? What if we told you that you'll be able to turn text into full videos, VFX effects, motion graphics, or anything you could ever imagine… much sooner than you think?
Stable Diffusion is only 30 days old…
a MEGA THREAD 🧵 on its rapid rise.

— Daniel Eckler ✦ (@daniel_eckler) September 20, 2022
E-COMMERCE
No more dressing room queues. Walmart is testing out a realistic virtual dressing room to boost online sales. The feature is rolling out to iOS users on the Walmart app. Will be interesting to see how this works out… Read more: Walmart tries to boost online shopping with realistic virtual dressing rooms
We're here to make choosing your OOTD as easy as 1, 2, chic! Introducing Be Your Own Model, the next phase of Walmart's virtual try-on tech, allowing customers to use their own photo to better visualize themselves in clothing when shopping online. https://t.co/SskeU5Eyn6 pic.twitter.com/NTuQCjTe3U

— Walmart Inc. (@WalmartInc) September 15, 2022
BUSINESS
Are you targeting the African market? If not… why not? According to Google, one in four people will be living there by 2050. Google plans to be among the companies driving the continent's economic growth.
By 2050, one in every four people in the world will live in Africa — and so we're working with the UN to launch the Global Africa Business Initiative #GABI in support of the continent's economic growth. #NextBillionUsers Learn more ↓ https://t.co/tx97FFcHMw

— Google (@Google) September 16, 2022
SNAPCHAT
No smartphone? No problem. Users can now access Snapchat from any device. The company launched Snapchat for Web for everyone. They're also launching Chat Shortcuts and other features.
How do you kick-start growth of your social platform? Simple… By onboarding 30 and 40-year-olds. At least, that's the plan Snap CEO Evan Spiegel laid out in a memo to employees this week. Read more: THIS IS SNAP'S TURNAROUND PLAN
LinkedIn
Would close connections lead to better job opportunities? You'd think so, but that's not what researchers found in plowing through LinkedIn data. They found that relatively weak ties on LinkedIn were twice as effective in getting people a job than stronger social connections. Read more: LinkedIn Ran Social Experiments on 20 Million Users Over Five Years
No more random pitches; LinkedIn is rolling out a new Account dashboard for its Sales Navigator. It will help you track your saved accounts' interests and how they change over time. Nice. Read more: LinkedIn Sales Navigator Gives Sellers New Insights on Accounts' Level of Interest
We're about to see a lot more "proud" announcements… LinkedIn is rolling out new course partnerships with Oracle, IBM, Meta, and others. Apparently, the courses will be similar to those you'd get on the native platforms, but integrated with LinkedIn. Read more: Helping People Build In-Demand Skills with Expanded Access to Professional Certifications
ADVERTISING
The Athletic, which NYT acquired in January, is rolling out ads to its 1.2 million paid subs. That's a loyal customer base who signed up with the understanding that they would never see an ad. This won't go down well. The sports publisher has never made a profit, so this might be the push it needs for revenue. "People are paying for the journalism—and as long as we don't introduce a bunch of bad ads that get in the way of the experience, we are confident in our ability to grow both businesses side by side."
Roblox is testing ads in its games. This is a tricky one given the number of kids on the platform (mine included). Roblox says ads will only be shown to players 13 and up — but good luck trying to get real ages from little people. Roblox is also opening a marketplace for virtual assets — clothes, axes, unicorns, that kind of thing — and will limit those assets to create demand and higher pricing. (The stock jumped 7.7% because of the news.)
Hope you enjoy the great outdoors… Out-of-home advertising is on track to break its 2019 record by the end of this year. Could be a new channel to consider if you're looking for options. Read more: GroupM: Out-of-Home Ad Spending To Top 2019 This Year
Speaking of India… Google and Meta video ads are seeing huge success in this $20B market. And TikTok being banned in the country may have something to do with it… Read more: Google and Meta Find Video App Success Where TikTok Is Banned
One ad over and over and over… Do streaming services have a frequency cap problem? If you ask viewers, the answer is yes. So if you want people to not hate your brand, find out if the platform offers a cap. Read more: Streaming services need to stop showing me the same ad over and over (and over)
E-COMMERCE
Take note, Shopify merchants. The popular e-commerce platform is launching a new paid feature called Shopify Markets to help sellers manage "overseas sales and related complexities." Sounds handy if you're shipping overseas. Read more: Shopify introduces new features to help businesses sell internationally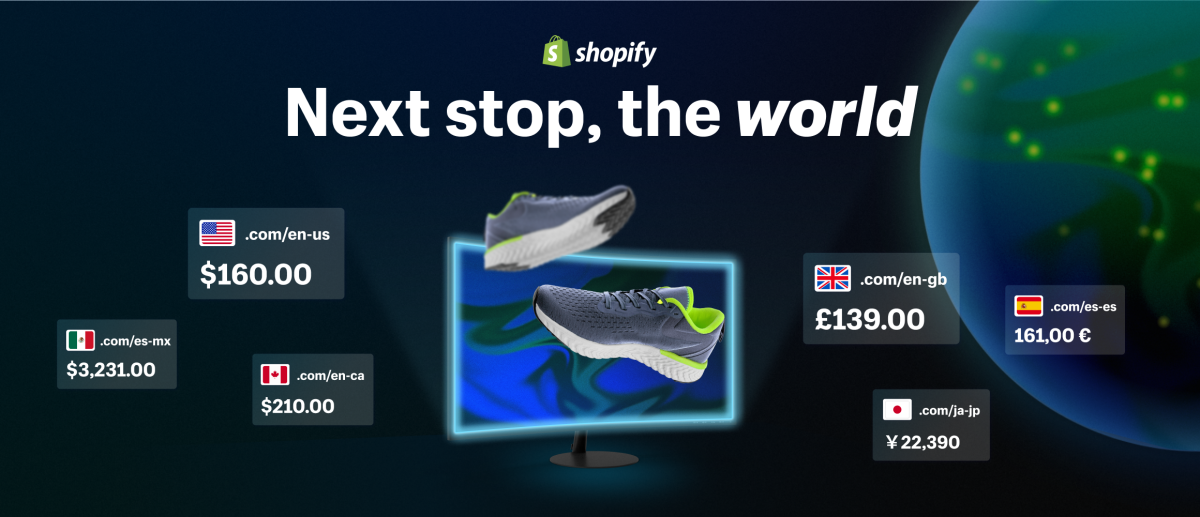 Don't use… Buy with Prime? Shopify says the feature places a code snippet in your storefront that violates Shopify's terms of service and removes the platform's ability to protect you from fraudulent data orders and data theft. Hmm… Read more: Shopify Tries To Fight Buy With Prime
It was only a matter of time. AI image generators are finding their way into the online fashion business. This Twitter thread demonstrates how you can use the power of AI tools to brainstorm, create, and demonstrate new fashion ideas.
1/ Using AI to generate fashion

After a bunch of experimentation I finally got DALL-E to work for video by combining it with a few other AI tools

See below for my workflow –#dalle2 #dalle #AIart #ArtificialIntelligence #digitalfashion #virtualfashion pic.twitter.com/x3zP3fIp4G

— Karen X. Cheng (@karenxcheng) August 30, 2022
APPLE
If there is space, a new ad you should place. That's what Apple seems to think, anyway. They're opening two new ad slots in the Apple Store… rumored to be the Today tab and the "You may also like" section. Read more: App Store to gain new ad slots in time for holiday season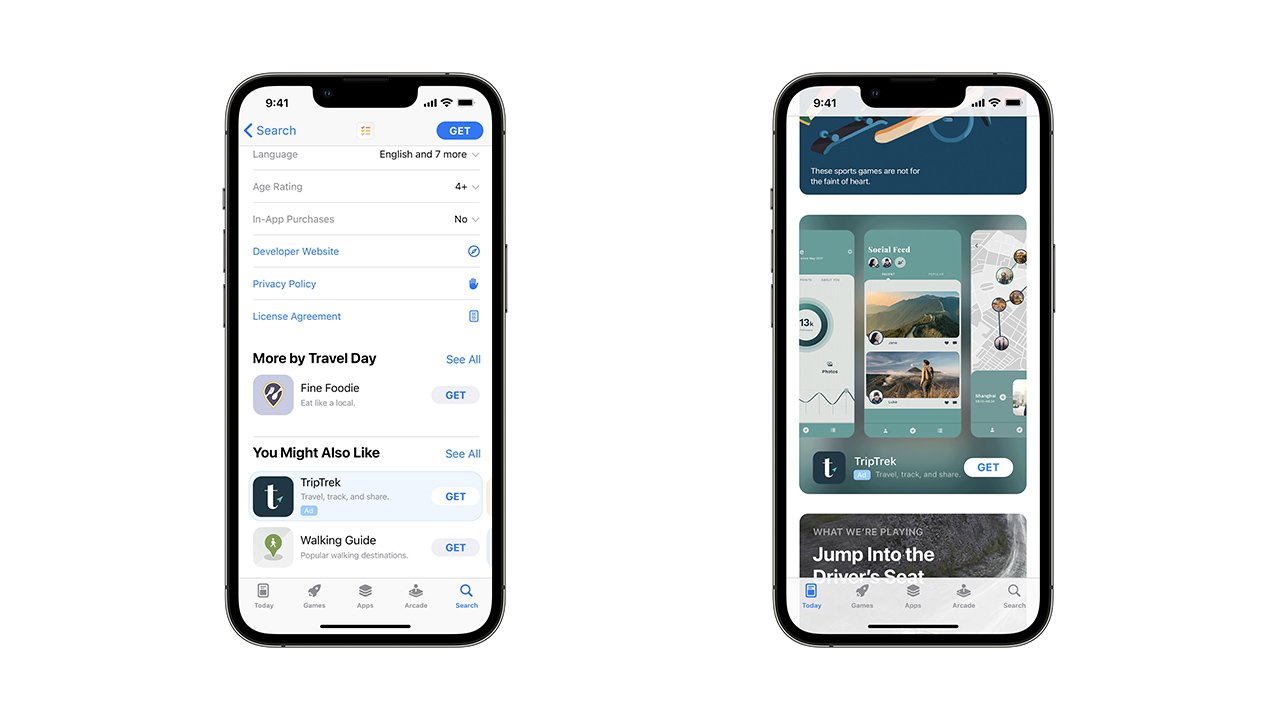 Search Ads are growing after Apple launched SKadNetwork, their privacy-first ad measurement API. About 38% of marketers have already started spending more, with 46% of publishers spending most of their budgets on video ads. Interesting. Read more: 38% of user acquisition marketers increased Apple Search Ads spend
The Uniqueness of Thai Advertising
Across the globe, successful advertising places the product as the solution. Except in Thailand. The country's TV commercials fall into two categories: humorous skits and 'sadvertising'. Most importantly, the brand plays a supporting role, always mentioned at the end with its connection to the story unclear. We look at how Thai advertising successfully manages to focus on feeling over thinking.
When Imitation Fails
Building new features on a social media platform is easy right? You just copy the competition. It's the standard playbook that Instagram followed when TikTok took the world by storm with short form videos. However, a recent report in the Wall Street Journal claims that Instagram's Reels haven't been a huge success. Not only are users not watching but engagement is virtually non-existent.
Changing User Behaviour
In July of this year, the most popular content on Instagram were images, followed by carousels (a series of images). This type of content also received the most engagement with users actually taking the time to comment. Instagram's success was built on sharing images and it's clear the majority of users still use the platform for this. Can they be forced into embracing short term video?
Coolhunters vs Algorithms
There was a time in our digital history where algorithms didn't recommend content. Back in 2006, the suggestions that existed on YouTube's homepage were handpicked by real humans, dubbed as coolhunters. By 2010, algorithms were running the show but in that four-year period, the coolhunter team cemented YouTube as a pop culture phenomenon.
Twitter
Twitter is trying to get users to add alt text to their images. It's pushing a reminder to let people know that adding descriptions can go a long way in helping the blind or those suffering low vision to understand what's on the screen. Read more: We're making images on Twitter more accessible. Here's how
The bird spreads the word? Turns out 94% of Twitter users use the platform to check news. 55% of users get all their news from Twitter – more than any other platform. Clearly a good place to reach news-loving customers and journalists. Read more: How many people come to Twitter for news? As it turns out, a LOT
Elon Musk is not the only one wondering about Twitter bots. Similarweb conducted in-depth research of their own. Their takeaway? The number of bots may be small, but the amount of content they generate can be significant. Read more: Estimating Twitter's Bot-Free Monetizable Daily Active Users (mDAU)
Here's that Twitter edit button you wanted… After years of debate, the Twitter product team has decided to test the thing with paying customers (people who pay five bucks a month for Twitter Blue). "Edit Tweet, as the feature will be called, will let users make changes to their tweet for up to 30 minutes after it's originally published. Tweets that are edited will carry a label, and others on Twitter will be able to click on the label to see prior versions of the post."
…and here's why some people think it could all go horribly wrong. Editing tweets could lead to misinformation, despite the edit window being half an hour and an icon that will mark the tweet as being edited. ""Somebody will tweet something that says, 'These two celebrities just started dating,'" she said. "It goes viral. Fifteen to 20 minutes later, they go in and they change that to a crypto scam, a phishing link, voting disinformation." Here's a sad truth we all know: it's the internet. If it can be distorted, it will be — edit button or no edit button.
Looks like Spaces won't be a mobile-only feature for much longer. Twitter is working on adding the Spaces bar to the website as well. Can't say we didn't see it coming
#Twitter is working on adding the #TwitterSpaces bar on the website as well 👀 pic.twitter.com/014rhLJJAU

— Alessandro Paluzzi (@alex193a) September 2, 2022
Twitter is testing an Edit Tweet feature internally before making it available to Twitter Blue subscribers…. and then to the rest of the twitterverse. Oh, and Edit will be available for only 30 minutes after the tweet. Read more: This is a test of Twitter's new Edit Tweet feature. This is only a test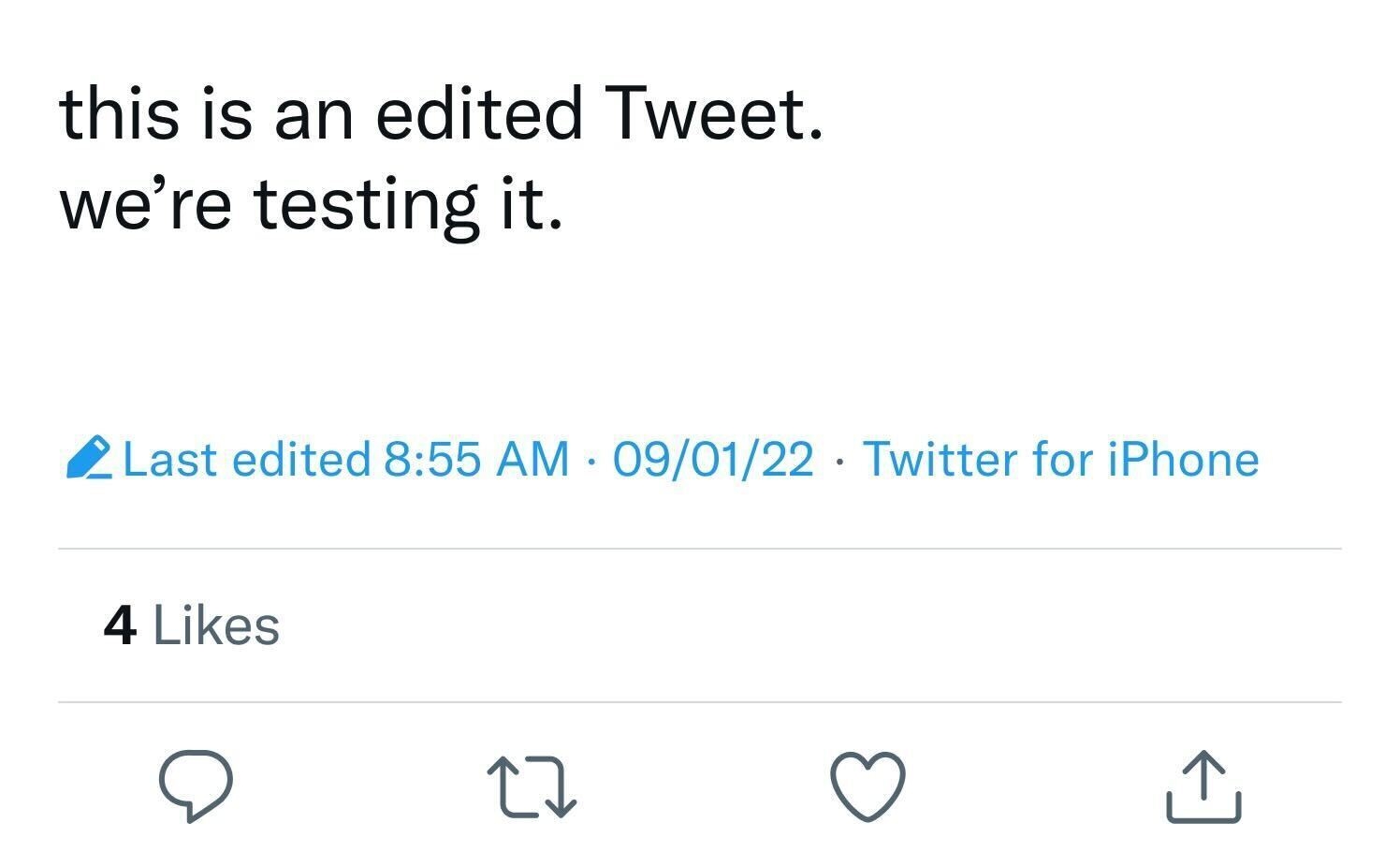 BeReal
It was among the most downloaded apps in August on the iOS App Store, but had 14M less downloads than TikTok. Also, the app is missing from Google Play's charts altogether. So yes, it's getting popular, but it's still way less popular than its counterparts. Read more: BeReal Made the List – The Most Downloaded Apps in August
If I was Snapchat, I'd be peeved that BeReal was stealing all my clout. So I would launch Dual Camera, which is obviously a feature that takes a pic with your front-facing and rear facing cameras simultaneously. I would then say that Dual Camera "supports real friendship through visual communication, self-expression, and storytelling" BeReal now has the Clubhouse problem — it's become a feature, and everybody's getting it, including Snap.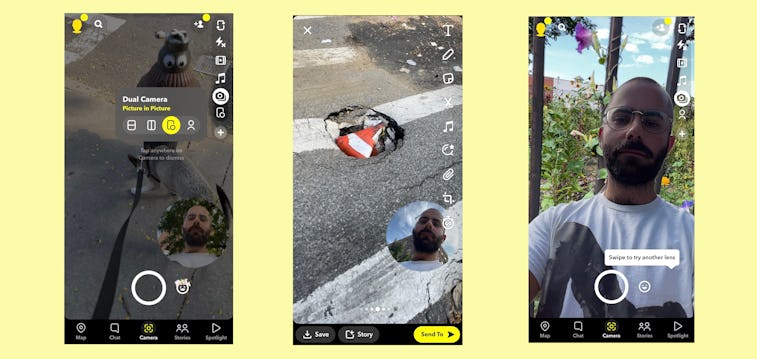 PAYMENTS
Payment Wars: Revolut to take on PayPal & Apple. Here's what everyone is missing
A new checkout player has entered the chat. Revolut wants to rival companies like PayPal and Apple in providing the best checkout experience. Rumor has it that Revolut's payment feature could be quicker and cheaper. But let's wait and see… Read more: Revolut Wants to Compete With PayPal and Apple at Online Checkouts
British Super App wannabe Revolut has entered the one-click checkout game with the launch of Revolut Pay. The news was first reported by Bloomberg and sparked a lot of discussions within the FinTech community.
I believe everyone is missing the big picture here, so let's take a closer look.
Revolut customers can now check out in one click on any site where Revolut Pay is available. Non-Revolut customers can do the same once they save their card details to Revolut Pay. All customers can earn cash back on purchases.
Revolut will charge businesses a roughly 1% fee for the service, and it will pay them within 24 hours, which Revolut claims is faster than other checkout providers.
If we have learned anything from the struggles of Bolt and the fast failure of Fast, one-click checkout as a standalone business has no moat (but it's a different case for Revolut). More importantly, both PayPal $PYPL and Apple $AAPL are the ones who should worry the least about Revolut Pay (all the magic happens somewhere else).
Business
Will you have to slash prices… again? The upcoming holiday season appears to be one of the "slowest," and store owners are being advised to offer discounts and coupons, and to rely on aggressive marketing. Reaad more: Amazon Sellers See 'Scary' Holiday Season as Consumers Pull Back
Glass half… full? Shipping rates are falling worldwide along with the demand for goods. That might be bad news for the economy, but it could also offer a short term boost for merchants that pay a lot for shipping. Read more: Shipping rates are still falling, in another sign that a global recession may be coming
India is joining Amazon on its fake reviews hunt. Their government is ready to announce a new set of regulations that will sanction anyone paying people to artificially endorse products and services. Read more: India Is Going After Fake, Paid Reviews on Social Media
$15? Make it $20. According to recent research, job seekers are looking for a bigger hourly wage across all industries. If you're looking to charge more, you're not alone. Also, keep this in mind if you're hiring. Read more: For job searchers, $20 per hour is the new $15
Meta
Trying to bump the performance of your Reel ads? Meta published a new Instagram Reels ad strategy guide for the attendees of the House of Instagram event. And Matt Navarra uploaded it on LinkedIn. Nice find, uh?
Order in the court. Meta is facing a $402M fine for failing to comply with Europe's General Data Protection Regulation (GDPR) when it comes to children's privacy settings on Instagram, even though Meta claims the problem has already been fixed. Read more: Meta faces $402 million EU fine over Instagram's privacy settings for children
Advertise now, pay later? Meta is introducing a feature that allows advertisers in India to pay for campaigns in "no-cost" monthly installments. Seems like calculating return on ad spend might get a bit confusing… at least in the beginning. Read more: Meta lets advertisers in India pay for their ad campaigns in 'no-cost' monthly installments
Evergreen Content
If you don't have the resources of a marketing team behind you, producing content regularly can become difficult. Evergreen content is a way to stay fresh and relevant without publishing something daily or weekly. We look at how you can create content with no expiration date that drives organic traffic.
Content Marketing Regulation
Content marketing is sometimes described as advertising with no apparent connection to the product. For this reason it's often fallen outside any advertising regulations, especially on social media. The UK Advertising Standards Agency (ASA) recently announced that content marketing on social media does now fall under its regulations. The move was in response to deceptive gambling content on social platforms but covers all industries. How this will be enforced in the lawless social media landscape is a different question.
Why Do Brands Use Content Marketing?
In a B2C marketing survey carried out late last year, 84% of respondents said the main goal of their content marketing activities was brand awareness. 60% said the purpose was brand recognition. The focus isn't the hard sell, rather creating a connection between user and brand. This means that content can be subtle and even deceptive — the audience may not even be aware the content is an ad.
Regulating Digital Humans
In more digital regulation news, the Chinese Government is looking to set standards when it comes to digital assistants, virtual influencers and gaming avatars. It's essentially the first attempt at regulation in the metaverse. The move looks to be an attempt to connect digital humans to their real life creators. Whether other countries will follow suit remains to be seen, but it is clear China believes the digital world is set for huge growth and it is setting the ground rules now.
YouTube
Good news if you're running sports betting ads… YouTube will allow them on Masthead as long as they comply with the company's Gambiling and games policy. The change is already in effect. Read more: Updates to YouTube Masthead (Ad Requirements) (September 2022)
Going in-house. YouTube is testing a "Promotions" tab where you can promote content from the platform instead of Google Ads Manager. If you've been selected for the experiment, you should see the tab in the Content page of Studio. Read more: YouTube's Testing a New 'Promotions' Tab in YouTube Studio to Make it Easier to Promote YouTube Content
Podcasts
You know how Spotify lets you watch Joe Rogan's podcast instead of only listening to it? Looks like this is becoming the norm as more and more podcasts start using video. Something to note if you're running a podcast of your own. Read more: All Podcast Roads Lead to Video
The mighty Dan Oshinsky says there are five types. He has details around each type, as well as how they grow and how they earn. Which one is yours? (I think mine is the Curator.)
The Analyst — a newsletter that helps you make sense of a specific space
The Curator — this newsletter collects and synthesises information around a niche
The Expert — this one gives you the deep knowledge you need around the specific topic
The Reporter — this is the mid-career journo going out on their own to cover their beat for their audience
The Writer — this is a simple platform for writers to share their work with their fans
Look around your newsroom — how many disabled people work there, and how are they doing?
This set of insights and recommendations for Indian newsrooms — and news — is a great way to get started on how you think about disability access. The researcher, Priti Salian, outlines an eminently doable, actionable plan with nine simple steps. The plan is also exciting to me because of how clear and user-centric its thinking is. The steps include making people feel like they belong, recruiting inclusively, codifying inclusive processes and culture within your media org, documenting clear editorial style guides and policies, and championing success stories. So good, so worth reading — and so worth implementing in your newsroom, wherever it might be in the world.
This is a great tweetorial about making your video setup work for you— and looking better on screen.
There are some truly great (and hilarious) tips in here about
camera angles ("When your camera looks down at you, it destroys your credibility. You put your audience in the role of your superior peering over your cubicle.")
Your boring background ("90% of video is signaling. Showing intentionality.")
Blocking your face with a microphone ("Putting barriers between ourselves & our audience is a defensive gesture…this creates distance.")
Lighting ("Lighting affects your viewer's biochemistry. Harsh lighting elevates cortisol (stress hormone). Their body is telling them "Keep some distance. Just get out alive") 😅
Vegetables are media too.
There's no other way to say this, so I'm going to put it here and walk away: you are about to listen to the "sick beats" of rhubarb growing in the dark. Is this ASMR or just a whole new genre of house?
It's a new startup called Humans Anonymous, and the idea is a little bit odd: you enter an anonymous audio room with other anonymous users in it, and each of you shares your experience in three-minute chunks. You can't unmute when you're not speaking. You can't interrupt or take over a conversation. You can't create your own room. And so that things don't go downhill, there's a moderator. Unlike Clubhouse, "Humans Anonymous is less about personal brand and more about anonymous conversations." It feels like there is definitely a need for this — if you're a very specific kind of user. Their revenue model is a classic subscription, where you pay $5 a month or $50 a year. The founder wants to start testing with a very specific, very stressed out group — founders. They just got funded $1.7 million in a pre-seed round.
Want a gentle, existential, but really thoughtful read — with bonus GIFs?
I love how playful this lovely brief essay gets. It's provocatively titled What is a picture? What indeed? Hint: it's the difference between perception and imagination.
TIME bought Brandcast, Marc Benioff's first acquisition since he bought TIME in 2018.
Brandcast is a no-code enterprise website builder, and will now be called TIME Sites. The interesting backstory here is that Benioff was an early investor in Brandcast, so this is real validation on both sides. There are no financial details of the acquisition yet. I'd be interested to see what happens with this whole new direction for the once-iconic magazine brand.
REDDIT
Reddit acquired Spiketrap, a contextualization company, that could make it easier for advertisers to target relevant audiences based on interest—and maybe improve advertising overall. Read more: Reddit Acquires Spiketrap
SNAP
Following a weak Q2, Snap is laying off 20% of its workforce. The company plans to double down on the community, augmented reality, and revenue growth—i.e., advertising. Snap paying more attention to their ads could be good for marketers… Read more: Snap shares pop on plans to cut 20% of staff as part of major restructuring
WhatsApp
You'll soon be able to share a link to start a call on WhatsApp. This works on both audio and video calls. Meta is also rolling out encrypted video calling for up to 32 people, which is 4x bigger than what's currently possible. Read more: WhatsApp adds one-click links to join a call and tests 32-person video chats
Summon the squad. WhatsApp's new feature lets you create groups using anyone's number, straight from the contact information page. Smooth.
#WhatsApp added a new function that allows you to create groups with any number from the contact information page pic.twitter.com/XCIsJX9uhC

— Ahmed Ghanem (@ahmedghanem) August 31, 2022
TWITTER
A touch of exclusivity. Twitter is launching Circle, a feature that lets you Tweet to a selected crowd of "your people" only, and vice-versa. Hey, if you're seeing this… add us to your Circle, OK? Read more: Introducing Twitter Circle, a new way to Tweet to a smaller crowd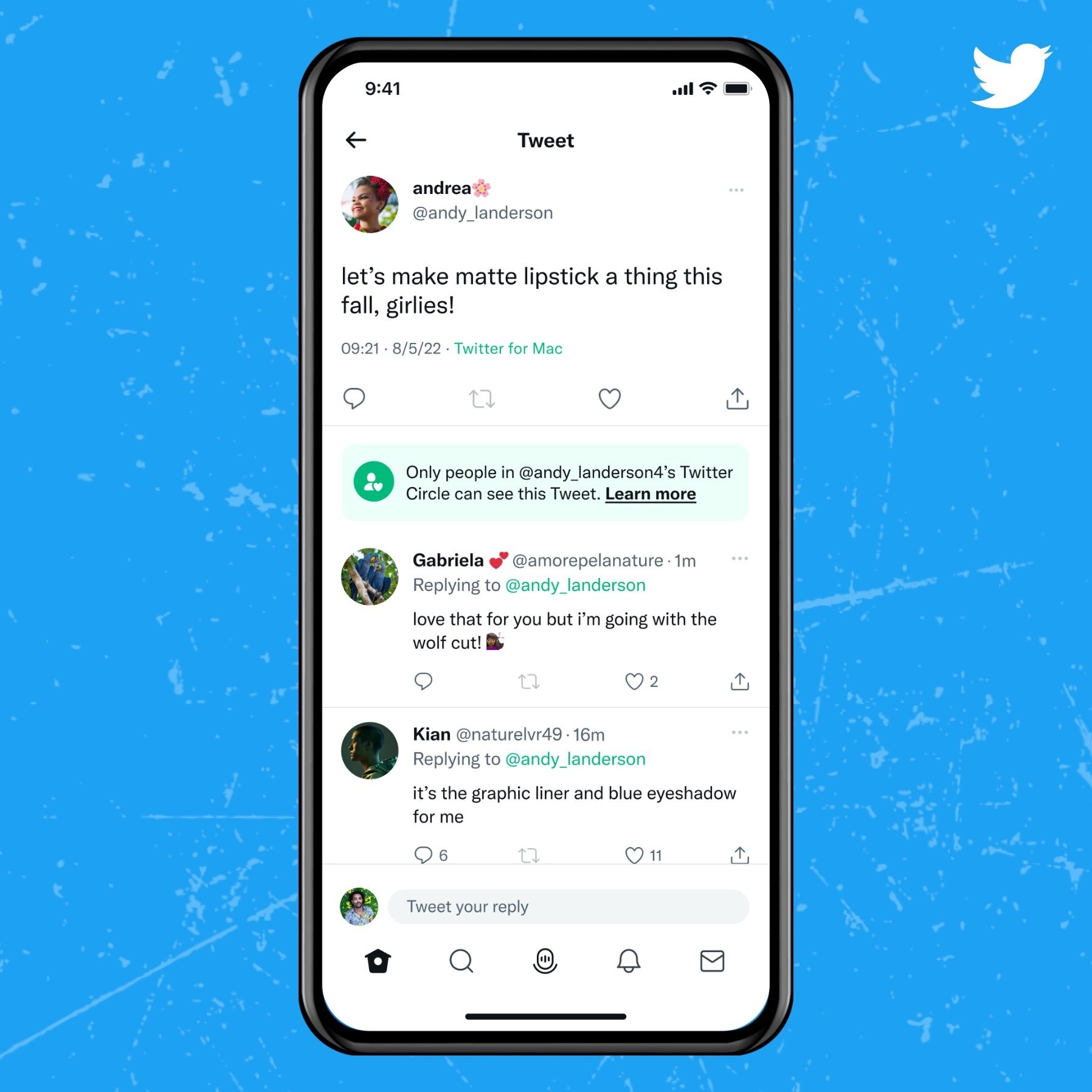 Marketing with AR
For marketers, augmented reality (AR) is an opportunity to create interactive experiences with customers. Hopefully it's an experience that will stick. It's estimated there are currently 1.1 billion active AR user devices on the planet — a decent audience size. With technology becoming more widespread we look at what marketers can create and why they should try.
The growing creator economy
Adobe's latest report, The Future of Creativity, found the creator economy grew by 119% in the last two years. That's another 165 million creators able to monetise their creativity. Monetary reasons aren't the main driver for this increase though. 48% of respondents claimed the freedom to express themselves creatively motivates them. This is why content creation is a side hustle, with six in ten creators having an unrelated full-time job. Fortunately, only 14% aspired to be influencers which should improve much of the output.
Hours spent creating
The side hustle aspect of content creation can be seen in the hours spent actually creating. In 2021, 36% of creators spent one to five hours working on their craft, while less than one in ten spent 20 to 40 hours. The technology to create content has opened the economy up to everyone, but the motivation behind creating content is varied. For some it's monetary, for others it's about expression.
Meta-Taco weddings
If the thought of a Taco Bell wedding in real life wasn't scary enough, you can now enjoy the fast food's wedding packages in the metaverse. Kicking things off with a contest, the winning couple receives a personalised Taco Bell themed virtual ceremony. They'll also receive NFT outfits. While it sounds ridiculous, it also proves you can think way outside the box in the metaverse.
Interesting Marketing Video and Report
This Ford is so fast it's scary.
Animation and stock video reused and repurposed to create a video about reusing and repurposing materials in the real world.
Some people read too much into beer names.
Gaming inspired animation that does nothing to help explain the blockchain but looks great.
Ever wondered how many old fossils we burn for fuel? This sketch style animation looks at the long history of fossil fuels.
Even on an e-bike, it can't be this easy to get around gridlocked London.
Working with Aon, we used animation to produce an insurance explainer with an emotional narrative.
Traditional postal services are broken. That's why Click2View came up with Pigeon Post (no pigeons were harmed in the creation of this animation).
For the CFOs out there — face to camera video that humanises the resignation letter. #workforce #finance #work #greatresignation #humancapital