Ugh, website popups.
They're intrusive and can interrupt the user experience on your website. And they can be so annoying that Google added them to the list of factors that could lower your rankings.
And at the same time—as Kristen McCormick writes—popups do work for some companies.
If you apply them right, they can still be a powerful lead generator, and can even boost your website performance.
Kristen offers a few examples of popups that drive results that you can use as inspiration.
Let's take a look…
Example #1: Sparrow's website popup has three crucial elements – it's visually appealing and offers an intriguing value proposition of "40% more responses."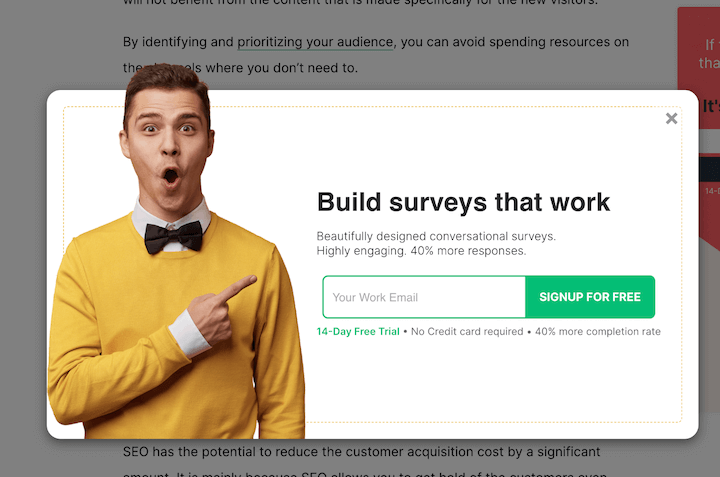 It also builds trust by offering a free14-day trial with no credit card required, making it easier for someone to sign up. Nice.
Example #2: Tully's Training's highly interactive popup has a high-quality image that grabs attention and immediately addresses a pain point with a pointed question.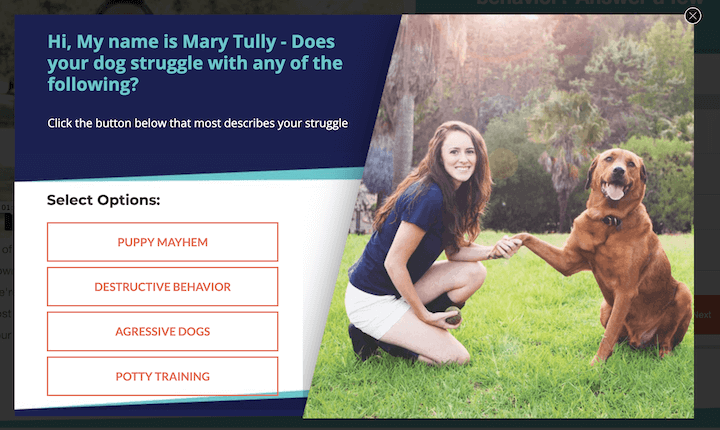 The question compels you to respond, making you engage and overcome any initial reservations you may have felt.
Example #3: Tessemae features a slogan that appeals to its audience – Simplify food, amplify life. Simple and effective.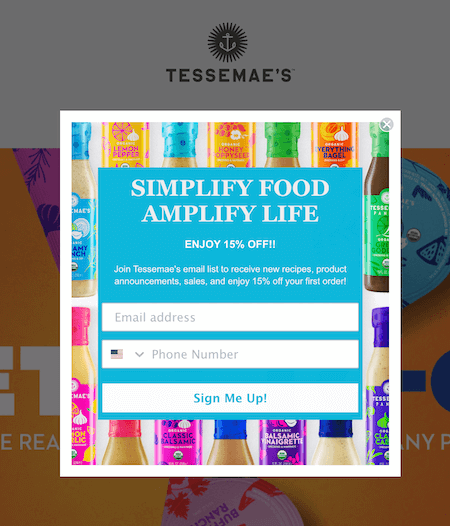 This, combined with vibrant, non-invasive colors, makes it a smooth transition to the popup screen, with a clear description of what you get if you subscribe to their mailing list.
Example #4: PC Mag keeps it minimalistic. There's a logo at the top, with a few bullet points on what you get if you opt-in your email address.
The smooth design and clarity of copy might be perfect for a more tech-savvy audience and people that value concise information. Worth noting if you're speaking to similar audiences.
All warmed up? We're out of space, but there are 12 more interesting examples in the original article that you should check out.
Think of your audience and what type of popups won't make their blood boil. If you can crack the code, you may see a nice bump in your email list…