Between Apple and Google, can you guess who's bringing good news, and who's causing trouble?
More control over business appearance: Apple released Business Connect, a tool that allows you to customize how your brand information appears across Apple's apps.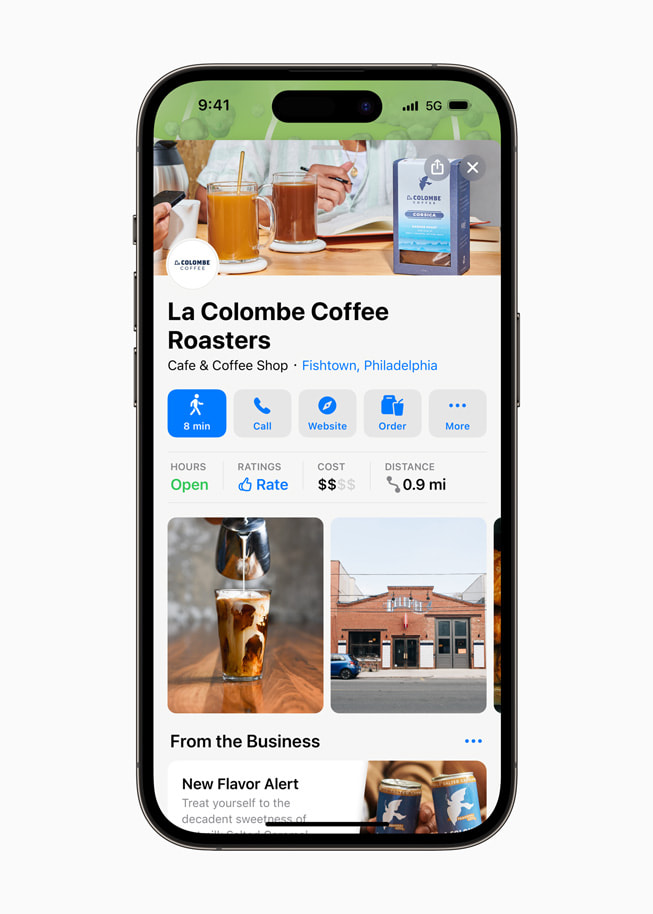 You can do this by managing all information directly in the interactive Apple Maps card, including adding photos and logos, inviting customers to take actions like ordering food, etc.
Also, a new Showcases feature in the place card helps you present special offers, promotions, and incentives. Nice.
So long, price range: Starting February 15, Google will only allow you to display product pricing if there's a single value, instead of displaying a price range like before.
As of February 15th, you will no longer be able to specify price ranges or set custom calls to action in Products on your GBP. Single-priced items only.

This makes it more awkward to list services in the Products section.

via @SEOshenanigans #seo #localseo pic.twitter.com/L3OngMmopJ

— Darren Shaw (@DarrenShaw_) January 10, 2023
But wait, there's more. Google will also stop supporting custom calls-to-action, saying that "current price ranges will be removed" and all landing pages will have a "Visit site" label. Huh.
Why we care: Apple introduced a welcome addition that may help local businesses optimize their appearance on iOS apps, particularly Maps and Wallet.
On the other hand, Google is making it difficult to list prices, especially if you're providing a service where prices fluctuate.
So you'll want to set either a fixed price—which may not be a good solution—or remove pricing altogether. Urgh…