Newsletter
This is big. WordPress just launched a new feature allowing you to start and run a newsletter directly from its platform. You can start from scratch, add it to your existing website, and even publish a new issue from your email. Read more: Write and Publish Your Newsletter on WordPress.com
BeReal
Guess who uses this app the most? According to Insider Intelligence, BeReal's users are 98% female in some countries and 58% female in the US. Also, most users are below 25.
BeReal's user base is 98%+ female in some countries!

The majority of its users below 25 and only a fraction of its users above 45. 📊 pic.twitter.com/SCgjxZeLDE

— Matt Navarra (@MattNavarra) December 15, 2022
Instagram
Hacked accounts can be scary stuff! Luckily, Instagram launched a new destination to resolve your account issues quickly and stress-free. Hope you won't need it, though! Read more: Continuing to Keep Instagram Safe and Secure
Martech Cancel Culture?
The amount of marketing technology solutions on the market today is truly amazing. In 2022, marketers had more than 10,000 options available to them. Covering automation, CRM, SEO, email marketing and project management, all these options are creating bloated marketing stacks amongst organisations. What does this mean for 2023? Some have predicted a growing martech cancel culture with a focus on solutions that integrate easily. Read more: Why Scott Brinker thinks we're entering the age of martech cancel culture
Changing Martech Budgets
Everyone is reevaluating their martech budgets. A survey earlier this year found that 82% of respondents from the USA, United Kingdom, India, and Canada need to improve the performance of their technology stack. It wasn't just changing out a solution but adding, moving, and replacing parts of the stack. Expect more bespoke solutions in 2023.
Is Everything a Story?
There's no doubt storytelling is the main pillar of content marketing. But can the story sometimes be too good to be true? If you look at Musk's recent takeover of Twitter and the collapse of FTX, the answer is yes. Both had a simple narrative but sacrificed analysis, examination, and argument to get the story out. While simplicity cuts through, you can't ignore the details when crafting a story. Read more: The 'Storification' of Technology: From Steve Jobs to Elon Musk, Pixar to FTX
Meta
Hooray, automated advertising. Facebook claims its artificial intelligence-powered Advantage+ shopping campaigns improved cost-per-acquisition (CPA) by 17%, and return on ad spend (ROAS) by 32% compared to regular campaigns during the holidays. Read more: Advantage+ shopping campaigns continues to boost performance for advertisers this holiday season
Another day, another antitrust investigation into Meta. The European Commission believes the tech giant abused its social platform data to gain unfair advantages over rivals when it comes to Facebook Marketplace. What else is new? Read more: Meta abused its dominant market position to benefit Facebook Marketplace, EU's initial findings show
Sharing is caring! Instagram is introducing new features to help users connect with their closest followers. Now you can share short thoughts with only a select few people with Notes, use the BeReal-like Candid feature, and create collaborative groups. Read more: New Sharing Features on Instagram: Notes, Group Profiles and More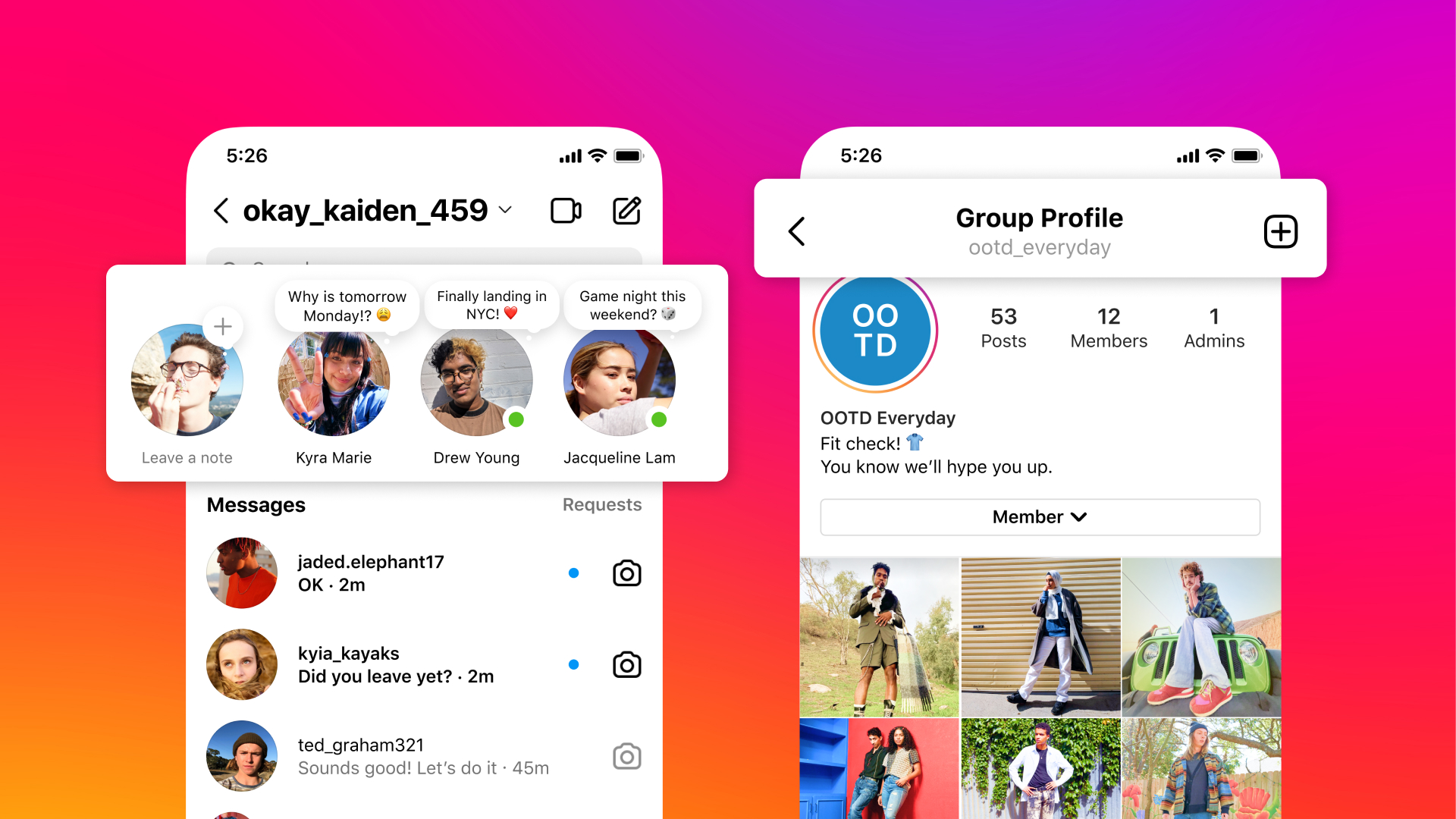 Twitter
It's curtains for Revue, the newsletter platform Twitter acquired in 2021. Users have until January 18 to retrieve their data and look for a new platform before it all gets deleted. Read more: Twitter shuts down Revue, its newsletter platform
Did someone mention Notes? Twitter recently shared a mock up of Notes, a new feature that is rumored to expand the length of tweets to 4000 characters—and the length of videos, too. The question is… do Twitter users want this? Read more: Twitter Shares Mock-Ups of Longer Tweets and How They Would Look In-Stream
Well hello there Blue. And gold. And gray. Twitter officially confirmed the return of their premium tier with added features. It also introduced gold checkmarks on some business accounts, plus gray check marks for government and multilateral accounts. Read more: Twitter Blue is back. And gold checkmarks are here!
Influencer Marketing
Now that's a blast from the past! Tumblr, a once popular microblogging social platform, announced a creator live streaming feature, Tumblr Live. It's currently available in the US, and will allow creators to monetize live streams—and hopefully bring an influx of advertising money. Read more: Tumblr launches livestreaming to capture bigger share of creator market
How much should you pay for an influencer post? And if you're a creator, how much should you charge? Shopify offers some interesting answers and stats in this post. Might come in handy as you plan those 2023 campaigns. Read more: Influencer Marketing Prices: How Much Should You Pay (2023)
Advertising
The US ad market fell by 6.7% in November, continuing the declining trend for a sixth consecutive month. It's not all bad, though. Digital advertising keeps growing compared to traditional, shining a light in an otherwise gloomy report. Read more: Ad Market Falls For 6th Consecutive Month In November, Signaling Potential Recession
Get Twitter Blue… or get tracked? New reports claim Musk will try to force users to accept personalized advertising unless they pay for a subscription that includes an opt-out from ads. That's good news for advertising… bad for user privacy. Read more: Reports of Musk forcing tracking ads on Twitter put him on a costly collision course with EU privacy laws
Another tale of a store-turned-marketplace. Shein, one of the world's largest online fashion retailers, is exploring the possibility of enabling other merchants to sell their own brands on its platform. More ad opportunities… or will fatigue creep in? Read more: Fast-Fashion Giant Shein Explores Becoming Online Marketplace
Microsoft
Go legit or go home if you want to run financial services ads in the UK. To protect users from fraudulent services, Microsoft will only allow advertisers authorized by the Financial Court Authority to run promotions, beginning 2023. Read more: Verification of Financial Services advertisers in the UK
Reddit
If you need some extra help running ads on Reddit, now you have it. The platform launched a new Reddit for Business website containing tips, case studies, stats, and other resources to help you manage your campaigns. Read more: Reddit Launches New Reddit for Business Website to Provide Additional Guidance for Marketers
Sit down, Spotify wrapped – Reddit Recap is in town. The platform is giving users downloadable overview cards displaying stuff like avatar outfit changes, most upvoted comments, and more. Some big content opportunities here… Read more: The Reddit Recap Experience Is Back and Available for All
Video Podcasting on Spotify
If you're looking to start a video podcast, you're no longer restricted to YouTube. Spotify recently opened up its video podcast capabilities to creators in 180 markets. They are an add on to its podcast creation software, Anchor. Last year, YouTube created a dedicated podcasts homepage in the US which will likely be pushed globally at some point. Are we witnessing the first step to vodcast wars? Read more: Spotify's video podcast publishing tools expand to creators worldwide
Growth of the Podcast Audience
For marketers podcasts are increasingly becoming effective to target the much sought after younger demographic. Gen Z were the fastest growing podcast audience this year, discovering 11% more podcasts on Spotify than in 2021. Millennials only found 2% more, while Gen X was up 5%.
TikTok Bans Tanning
You'd think Australians get enough sun but TikTok has been forced to ban ads that encourage tanning. The "sunburnt challenge" asks users to show off their worst burns. Now when users search for "tanning" or "sunburn" they'll see a pop up banner for an anti-tanning campaign. It appears these platforms can moderate content and educate when they want to. Read more: 'Australians are obsessed': TikTok announces ban on tanning videos
LinkedIn
Get ready for improvements to carousel posts. Apparently you can create carousels on mobile and desktop, add clickable links to any carousel card on mobile, or choose from a variety of customizable templates. It's still not available for everyone, though.
Data on top performing posts. Follower growth over time. New Demographics tab. No, we aren't suggesting random features. They're all new LinkedIn analytics that should help you get more actionable data on how your profile is performing. Read more: New Analytics to Understand Your Audience and Grow on LinkedIn
Pinterest
If recent platform features like Idea Pins or global trends like AI image art make you feel overwhelmed, Pinterest's live webinar could help you use these new features to set up 2023 campaigns. Might be worth a look. Read more: Picsart Creative Pin Resolutions Webinar
Apple
Finally, the new iOS version will bring an update that could benefit its users. Apple is about to allow third-party app stores on their platform for the first time – a win for developers. Will Apple also allow ads on these stores? Read more: Apple will reportedly allow sideloading apps with iOS 17
More prices, more choices, and more chances to sell. Apple is adding hundreds of App Store price points, starting from "$0.29" to "$10.000," plus 45 different currencies to help developers market and sell apps with ease. Read more: Apple adding hundreds of App Store price points, as low as $0.29
Artificial Intelligent
A new debate is surfacing. Will ChatGPT, or a similar future AI-based language model, replace search engines like Google in the long run? Or will they work together in harmony? This article is a useful read if you're in SEO or content marketing… Read more: Does ChatGPT really pose a threat to search engines?
If you want to get more done with Sheets, just sprinkle in some artificial intelligence. Google just launched a free tool called Simple ML, which should help you automatically fill empty fields and identify data errors. Read more: Google introduces new machine learning addon for Google Sheets
From crafting haikus to creating personal fitness plans, OpenAI's ChatGPT chatbot took the online communities by storm. But now there are claims it could "overtake Google in less than two years." Whoa, hold your horses there… Read more: Rise of the bots: 'Scary' AI ChatGPT could eliminate Google within 2 years
Text generators are evolving quickly, and OpenAI's new ChatGPT is producing some jaw-dropping results. It's still far from perfect—and brings AI-related risks into a stark spotlight—but it's impressive nevertheless. Read more: New AI chatbot is scary good
Economy
Online goods prices dropped by 2% in November in the US. It's the first drop since the pandemic, and it's mostly driven by heavy holiday discounts. Hopefully it's a small but welcome signal that we're stepping onto the long road of recovery. Read more: U.S. Online goods prices fall in positive sign for Fed – Adobe
Brace yourselves, winter is coming. Europeans are cutting back on spending, anticipating high energy bills and even bigger inflation. If you're targeting European markets, you may expect slowdowns in the coming period. Read more: Europeans Cut Back on Spending, Pointing to Recession Ahead
Streaming
Netflix's ad-supported tier is off to a bad start. The streaming platform is allowing advertisers to take their money back after missing out on guaranteed viewership goals by roughly 20%. Guess not many people want to pay and see ads… Read more: Netflix lets advertisers take their money back after missing viewership targets
Disney+ officially launched its ad-supported tier. And the new $8/month option comes at the same time the company raised their ad-free option to $11/month. Read more: Disney+ Launches Ad Option With More Than 100 Advertisers
Looks like Prime threw Netflix off the US streaming service throne. Hulu also overtook Disney for third spot, while HBO Max held fifth place. With all these services becoming ad networks, it's good to know where the most money goes. Read more: Amazon Prime Video Overtakes Netflix as the Biggest Streaming Service in the US
Payments
Look out Apple Pay, you've got company. Shop—Shopify's very own shopping and payment service—is having its best year yet. Shop is on track to have 4.2M new downloads in 2022, 25% more than last year. Read more: Two Years in, Shop Is Having Its Best Season Yet!
Copywriting
Women tend to communicate clearly, men abstractly. We're not voicing an opinion… just quoting the research! Definitely a good read that could help you plan your copy depending on the gender you're targeting. Read more: Research: Men Speak More Abstractly Than Women
Google
Looks like you won't have to guess how your products perform on local search. Google is adding a "top products" section to your Google Business Profile reports, allowing you to check which products are attracting the clicks.
And while we're on the topic of Google updates… no news is always good news! John Muller confirmed that the link spam update will be this year's last. Meaning – no core updates until the end of the year. Trouble is, 2023 is only two weeks away.
Google introduced a status called "Linked account suspension," meaning a suspended Google Ads account is linked to your Merchant Center account. So you'll need to sort out your Ads account before Merchant Center suspension can be reviewed. Read more: Policy update: Linked account suspension
More information on December's helpful content update. Basically, it affects all languages, adds new signals to identify content created with ranking in mind instead of users, and more. Also, some users claim they're already feeling the impact… for better or worse. Read more: Google's December Helpful Content Update
While you were minding your business, Google quietly released its second Helpful content update. Yikes! The update will take two weeks to completely roll out and will affect content across the globe. Let's hope there won't be any tremors… Read more: December 2022 Google Helpful Content Update Rolling Out With Global Impact
Down the rabbit hole we go… Google announced new search filters at the top of the page that will suggest new subtopics for your queries. And they're dynamic, so adding suggested words will provide more niche suggestions. Read more: Zooming in on an easier way to explore on Search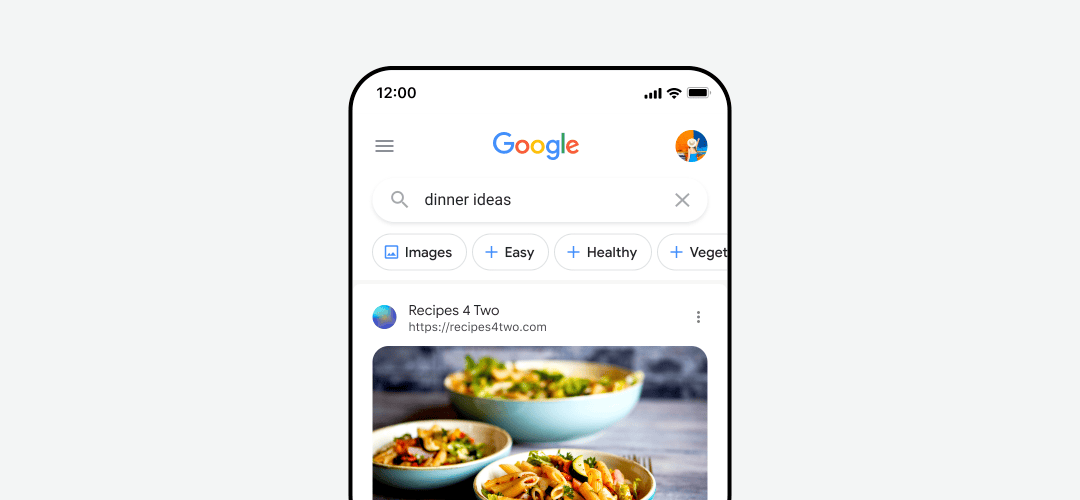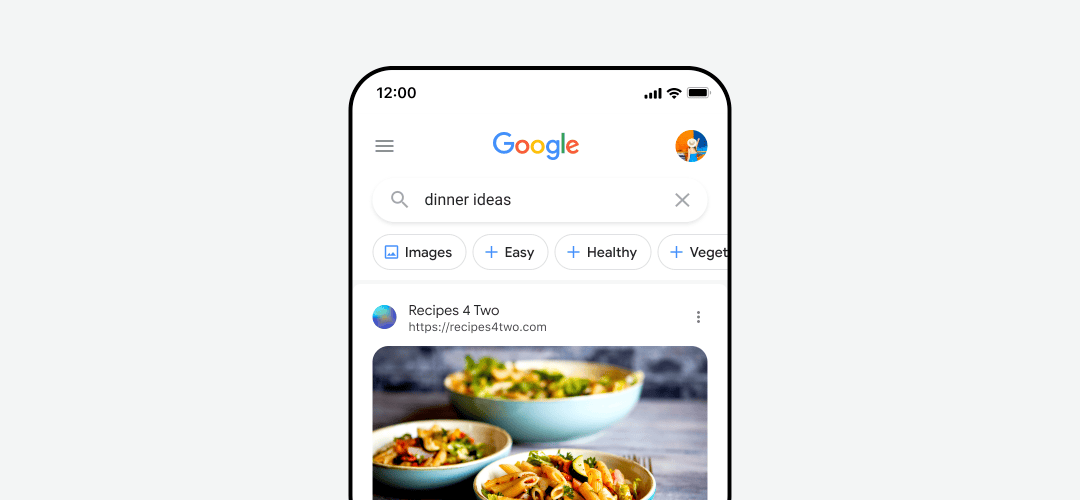 Bye-bye, Duplex on the Web. Google's feature that allowed users to make reservations and book tickets via Assistant is now deprecated, and its crawler, DuplexWeb-Google, is officially retired. It was a short-lived stint… Read more: Duplex on the Web
New financial ads update. Starting January 2023, you'll be able to advertise complex speculative financial products such as financial spread betting, rolling spot forex, and similar products in the United Arab Emirates if you meet Google's requirements. Read more: Updates to Financial products and services policy (January 2023)
You don't invite guests until you've tidied up your home, right? It's the same with your website! According to Google's Jon Mueller, your homepage is the most important page. If it's terrible, it hurts your entire domain. Read more: Google: If Your Most Important Page Is Terrible, Then That Is Not Good For SEO
YouTube
First learn the rules, then monetize. YouTube announced updated Advertiser-friendly content guidelines, providing clarity on what content is monetizable. It's worth checking out, even if you do everything by the book. Read more: Recent updates to the Advertiser-friendly content guidelines
Crypto
Looks like users can buy crypto from Stripe. The payment service announced that it's testing a fiat-to-crypto widget that will allow you to buy crypto assets and top-up your wallets without needing to use crypto exchanges. Read more: Stripe announces fiat-to-crypto onramp widget
What's the Right Content Strategy?
Behind every piece of marketing content that resonates with you is a well thought out and successfully implemented content strategy. Well, that's the idea. Creating content is a busy job, and many focus just on creation while overlooking strategy. What's the point of all the creative effort if no one sees the end result? We look at three approaches to strategy — the 4-1-1, hero-hub-hygiene, and pillar content.
Embracing of a Content Strategy
There's almost universal agreement (97%) amongst businesses today that a content marketing strategy is a vital part of overall marketing activities. But that wasn't always the case. Back in 2019, only 77% had a strategy in place. For B2B marketers, content marketing and strategy is an everyday tool.
TipTip Lands US$13 Million Funding
Interest in the creator economy is definitely on the rise, especially amongst investors. TipTip, a monetisation platform for creators in Southeast Asia, just received US$13 million in its Series A funding round. The platform is still in its infancy, just 2,500 creators and 30,000 users, but its focus on allowing creators to make money by selling work or live events will prove popular in the region. Currently, it takes creators 30 days to start earning US$200 on TipTip, so expect more sign ups. Read more: Content creator platform TipTip bags US$13m, eyes over 30k new creators by 2023
The Meta Merlion
To celebrate its 50th birthday, the Singapore Tourism Board is sending the Merlion on a digital holiday in one of the biggest metaverse platforms, Decentraland. The campaign will give users the opportunity to earn rewards that can be used in real life M Social hotels. Whether users are prepared to leave the metaverse for the real world remains to be seen. Read more: Singapore's iconic Merlion celebrates 50th birthday by going on vacation
Apps
Like Thanos, artificial intelligence is inevitable. AI image generators are topping App Store's charts after the Lensa AI app went viral. Since Monday, eight out of the top 100 apps have been AI art apps. Feels like it's just the beginning… Read more: AI art apps are cluttering the App Store's Top Charts following Lensa AI's success
Speaking of TikTok, the app is absolutely dominating downloads in November, with 50M combined downloads on Play Store and App Store. CapCut, TikTok's freemium video editor, is in fourth place with 39M overall downloads. Read more: CapCut Makes Its Move – The Most Downloaded Apps in November
The most popular app on Google Play is—wait for it—an AI image generator. The users' choice winner being BeReal, another 2022 hit. Neither of these winners should come as a surprise. Read more: Google's best app of 2022 is an AI art generator, which sounds about right
Search
Brave browser, a popular privacy-first search engine, is launching ads in open beta, plus a $3/month ad-free premium access. For now Brave is only serving text-based ads on search results pages that "won't keep any profile of your searches." Interesting. Read more: Brave debuts privacy-preserving ads in its search engine
Amazon
Seems like Amazon Ads' dashboard reported inaccurate ad spend data during Black Friday, making advertisers uncertain about how much they actually spent. So if reports seemed off to you – you weren't alone. Talk about timing… Read more: Amazon Ads' reporting mishap on Black Friday gives retail media a (temporary) black eye
eCommerce
If you're running or plan to start a beauty e-commerce business or partnership, Shopify has good news for you… US shoppers alone are poised to spend $24.5B on beauty products. And that's not the only wild stat in this article, either… Read more: Beauty Ecommerce Trends: Growth Strategies, Stats & Brands to Follow
And then, there were many. More and more retailers want to lessen their dependence on Amazon by selling products on rival marketplaces such as Facebook Marketplace, eBay, and others. Read more: Why more Amazon sellers are looking to bring their products to rival marketplaces in 2023
Returns can be a big pain in the… pocket. So FedEx is consolidating them in a new service that lets customers return no-label, no-box items to FedEx Office Locations, where they will be shipped with other returned items for lower costs. Read more: FedEx to Launch Expanded Consolidated Returns Solution in 2023
As was expected, the record-breaking Cyber Week revenue wasn't all too kind to retailers. Platform fees, deep discounts, and other issues made sales much less profitable than originally thought, according to this report. Read more: Etsy sellers say inflation and higher fees are hurting their holiday sales
TikTok
Where's Gen Z getting their news from? Hint: it's definitely not newspapers. According to reports, young users are turning to TikTok to stay informed about news and trends – and not by following publications or journalists, but "ordinary people." Interesting. Read more: How publishers are learning to create and distribute news on TikTok
Location tagging for videos just became available to most users. Sounds like great news for local brands and businesses to us, seeing as so many people visit stores and restaurants after seeing them on TikTok. Time to place some pins…
Want to learn more about TikTok's algorithm or privacy protection? Hear it from the CEO himself in this rare interview he gave to the New York Times. And no, he doesn't disclose how your brand can go viral. Bummer. Read more: TikTok CEO Shou Zi Chew explains how US data will be kept out of China
Reviews
Words 1, Stars 0. According to a new Yelp study, 85% of respondents say they trust written reviews more than stars only. Also, users read five reviews on average before making a spending decision. Good to know! Read more: Survey reveals what makes reviews trustworthy to consumers
SEO
Helpful content, product review updates, core updates, E-E-A-T… Phew, it's been an eventful year for SEOs. So what's coming in 2023? SEO experts from major publications like ESPN, Athletic, and USA Today share their views… And no, the answer isn't "it depends." Read more: What's next for news SEO? 2023 predictions
Remember last week, when Google released a link spam update? Well, it looks like some users are already feeling the shake-up, for better or worse. Time to check up on your Search Console… Read more: Google December 2022 Link Spam Update's Impact
Link building… yay or nay? According to a recent mass Twitter poll and discussion, more than 60% of SEOs think building links is as relevant as ever, while 40% say it's losing value compared to a few years ago.
Backlinks don't carry as much weight anymore. According to Google, "backlinks as ranking signal is a lot less significant than before." There are "hundreds of robust ranking signals" you should focus on instead – like user experience and helpful content. Read more: Google: Links Have A Lot Less Significant Impact For Ranking Today
Watch out, robot copycats. Google's search quality team claims the search giant has algorithms that "go after those who post AI plagiarized content." Yes, even if you slightly modify it. If you're using AI writing tools, make sure your content is original! Read more: Google: We Have Algorithms To Detect & Demote AI Altered Plagiarized Content
Privacy
It's not personal. At all. The European Union Data Protection Board says Meta can't require users to accept personalized ads, meaning you may be serving less relevant ads if you target EU audiences. Read more: EU will reportedly bar Meta from requiring personalized ads (updated)
Amazon launched a data clean rooms service, a "protected environment" that enables two companies with their own data to collaborate and improve ad performance without compromising privacy. Could be huge for large marketing organizations… Read more: AWS Clean Rooms (Preview)
Regulations
Thousands of digital publishers in the UK are suing Google for anti-competitive behavior related to the company's ad tech practices. They claim Google "abused its dominant position" and are seeking up to $16.3B dollars in damages. What else is new? Read more: Adtech antitrust class damages claim filed against Google in UK — seeking up to $16.3BN
Interesting Marketing Video and Report
Did a drone or super light camera film this snowboarding video?
A fastfood restaurant channels the spirit of Disney with this animated short.
Apparently starting your own small business is easy with every Apple product and tool at your disposal.
A video journalist and food critic walk into a zero waste restaurant — this mini doco is the result. #eating #upcycle #dining
Bet you never guessed the World Cup version of programming was so intense. #ICPC
Putting personality into a niche profession — the construction accountant.
Guess which watch has been part of every moon landing?
The year in search wasn't as bad as you think.
An appointment app might appear like the least interesting part of a small business, but this case study proves you wrong.