Microsoft
Marketers, managers, writers… watch this space. Rumors are you may soon see OpenAI's language technology integrated with Microsoft products like Word, PowerPoint, and Outlook. Looks like it's not a passing fad. Read more: Ghost Writer: Microsoft Looks to Add OpenAI's Chatbot Technology to Word, Email
Instagram
Bye bye, Shop tab. Instagram is redesigning the navigation bar, and company head Adam Mosseri says it's the Shop that gets the chop. Customers will still be able to shop through Reels, Feeds, and Stories though. Sigh of relief.
Twitter
Big UI changes coming. According to Elon Musk, you can expect an easy swipe left/swipe right for navigating between recommended and followed Tweets later this week. Up next is a bookmark button, with longform Tweets coming in February.
Easy swipe right/left to move between recommended vs followed tweets rolls out later this week.

First part of a much larger UI overhaul.

Bookmark button (de facto silent like) on Tweet details rolls out a week later.

Long form tweets early Feb.

— Elon Musk (@elonmusk) January 8, 2023
SEO
Helpful content and link spam update rollouts are taking longer than expected. Both should have been completed before the new year, but now Google says it may take two more weeks. Maybe wait on making tweaks to your articles until then.
Hi @searchliaison. Are you able to say how much longer the rollouts of the two updates will be?

Many are holding off on making decisions re implementing changes on their site until the updates have finished.

It would be incredibly helpful to many if you can share more🙏

— Dr. Marie Haynes🐼 (@Marie_Haynes) January 6, 2023
If you've tried using ChatGPT to generate headlines for your articles… that's OK. According to Google's John Mueller, you can use it to try out new things, but he'd "discourage using it blindly" since you know your audience better than any tool.
Sorry marketers, but Google doesn't want you to optimize-at-all-costs. They confirmed it in a research paper, saying "documents who tend to perform SEO" are flagged as low quality. Makes sense. You prefer writing helpful content to stuffing keywords anyway… right? Read more: Generative Models are Unsupervised Predictors of Page Quality: A Colossal-Scale Study [PDF]
B2B
If you thought about cutting your ad budget in January, think again. This might be an opportunity to catch your B2B competitors off guard. According to LinkedIn, January is the time when competitors are most quiet and media costs are lower. Read more: Why Cutting Ad Spend in January Is a Bad Idea for B2B Brands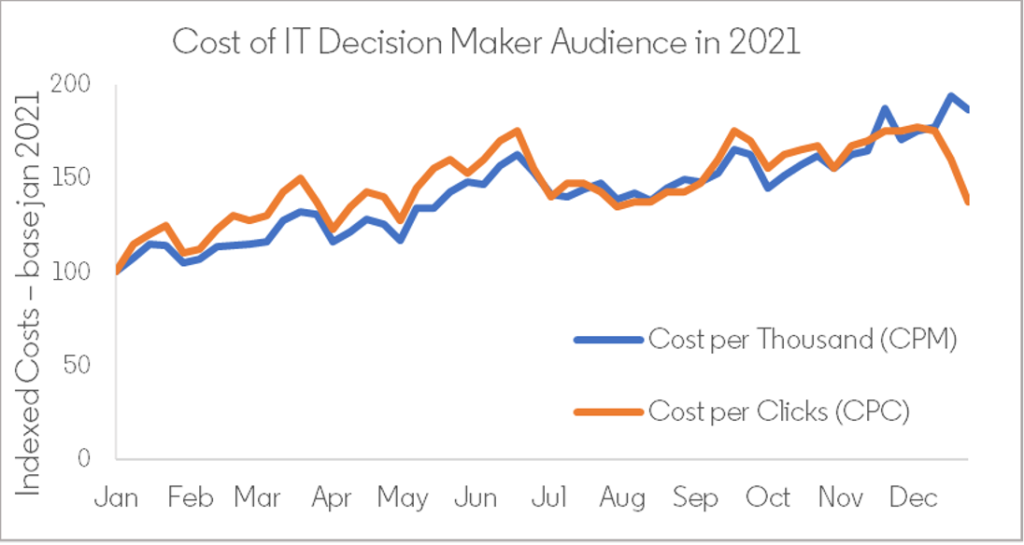 Artificial Intelligence
Open AI's ChatGPT isn't only here to stay… it may soon be adopted by major platforms, starting with Microsoft's Bing. Microsoft is one of OpenAI's biggest investors and is banking on its language model to make search engines more efficient. Read more: Microsoft and OpenAI Working on ChatGPT-Powered Bing in Challenge to Google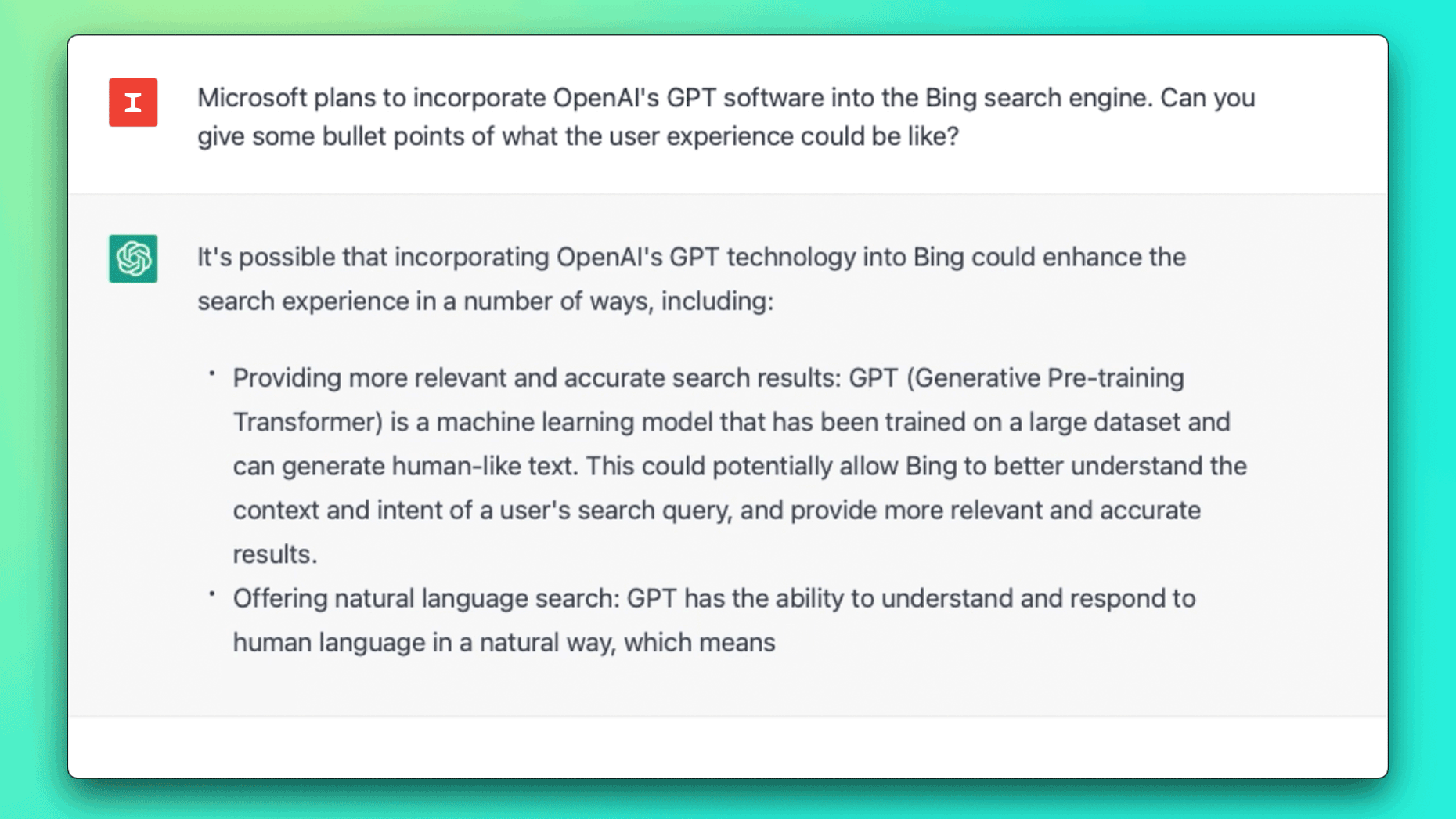 Meta
Half a billion people downloaded the Facebook app in 2022, with relative majortiy – about 26.6% – coming from India. To paraphrase Mark Twain, it sounds like reports of Faceebook's demise were "greatly exaggerated." Read more: Who's Still Downloading Facebook?
New year, old problems. 2023 barely started and Meta has already been hit with $410M in privacy fines by the EU for breaching General Data Protection Regulation (GDPR) laws. Read more: Data Protection Commission announces conclusion of two inquiries into Meta Ireland
Google
Remember the recommendations update we covered yesterday? Google's Ads Liaison shared more context for how it will impact your account, including which ad groups are excluded from suggestions, and what happens if you opt out before changes take effect. Read more: Google's Change to the Remove Redundant Keywords Recommendation: What You Need to Know
Heads up, developers. Google Ads API v10 will sunset on February 1, which means new API requests will fail after this date. Sounds like it's time to migrate to the new version… Read more: Google Ads API v10 sunset reminder
Google is expanding headline property structured data—i.e., the title that appears on the result page. You no longer have to keep titles under 110 characters, which is cool. Still, the more concise you can make your headlines, the better.
"The title of the article. Consider using a concise title, as long titles may be truncated on some devices."

"Write descriptive and concise text for your <title> elements."

"January 3: Removed the 110 character limit for the headline property in the Article structured data documentation.

There's no hard character limit; instead, we recommend that you write concise titles as long titles may be truncated on some devices."
Read more:
Great news for CBD brands. Google is relaxing their policies and is allowing you to promote pharmaceuticals containing CBD as well as topical, hemp-derived CBD products with less than 0.3% THC in California, Colorado, and Puerto Rico. Read more: Update to Dangerous Products and Services and Healthcare and Medicines (December 2022)
Privacy
Arrête! French authorities have slapped Apple with an $8.5M fine for "illegally collecting iPhone owners' data for ads." So much for Apple's privacy protection, huh? Read more: Apple Fined $8.5 Million for Illegally Collecting iPhone Owners' Data for Ads
A new INFORM act passed Congress as part of a larger bill that will require big ecommerce marketplaces like Etsy and eBay to disclose full merchant information on their platform listings. Read more: eBay, Etsy and Other Marketplaces on Brink of Having to Disclose Seller Details with INFORM Act 'Hidden' in 4,000+ Pages Federal Spending Bill Before Congress – Update
Advetising
About time! Dentists can now sign up for Google Local Service Ads in the US and pick from more than 20 different dental-related services. Now all that remains is to see the costs per lead (CPL)… Read more:
The majority of small businesses in the UK still want to focus on acquisition, even while cutting their marketing budgets or keeping them static. Read more: Customer Acquisition vs. Retention Costs